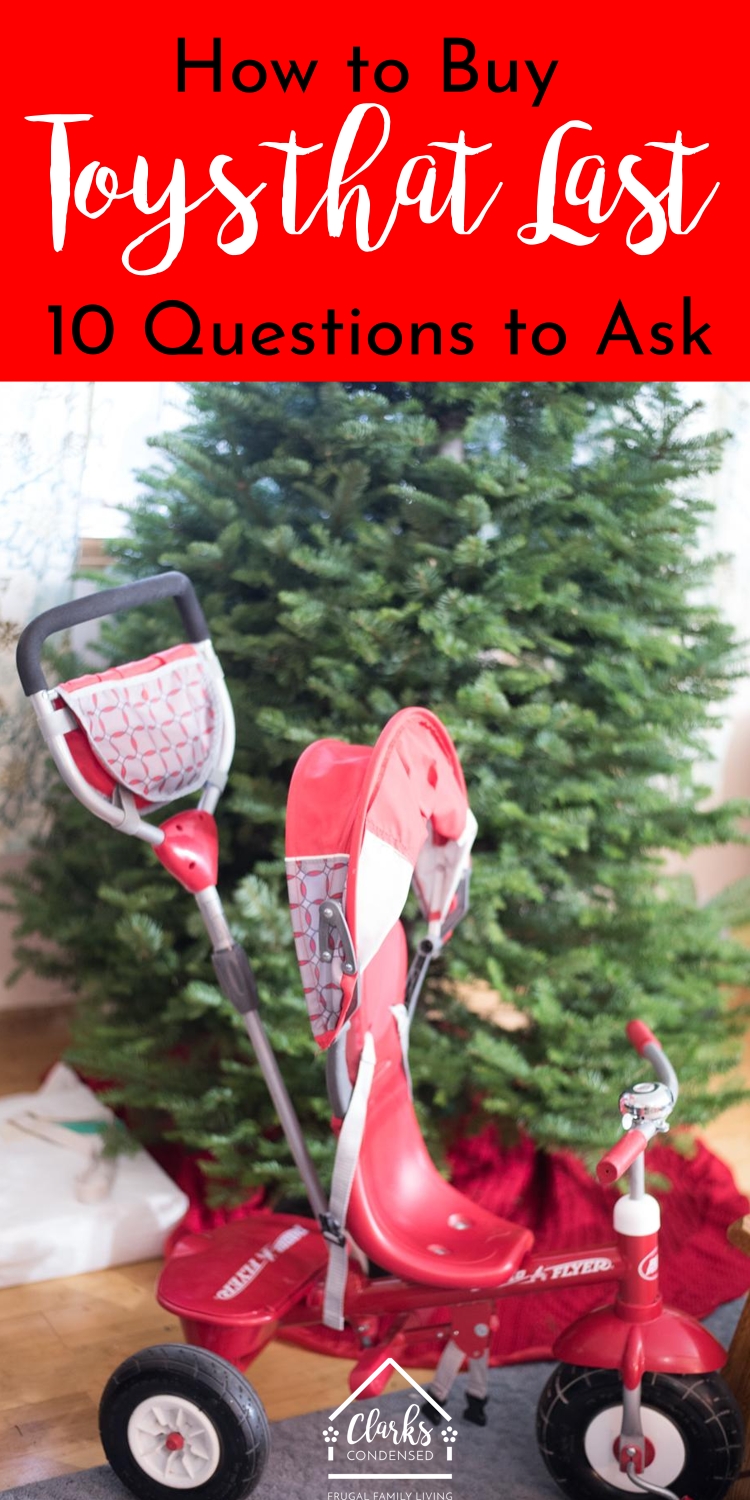 Choosing toys for your children can be a daunting task that you dread. However, by considering these questions, you can find more joy in those purchases that will hopefully last…forever!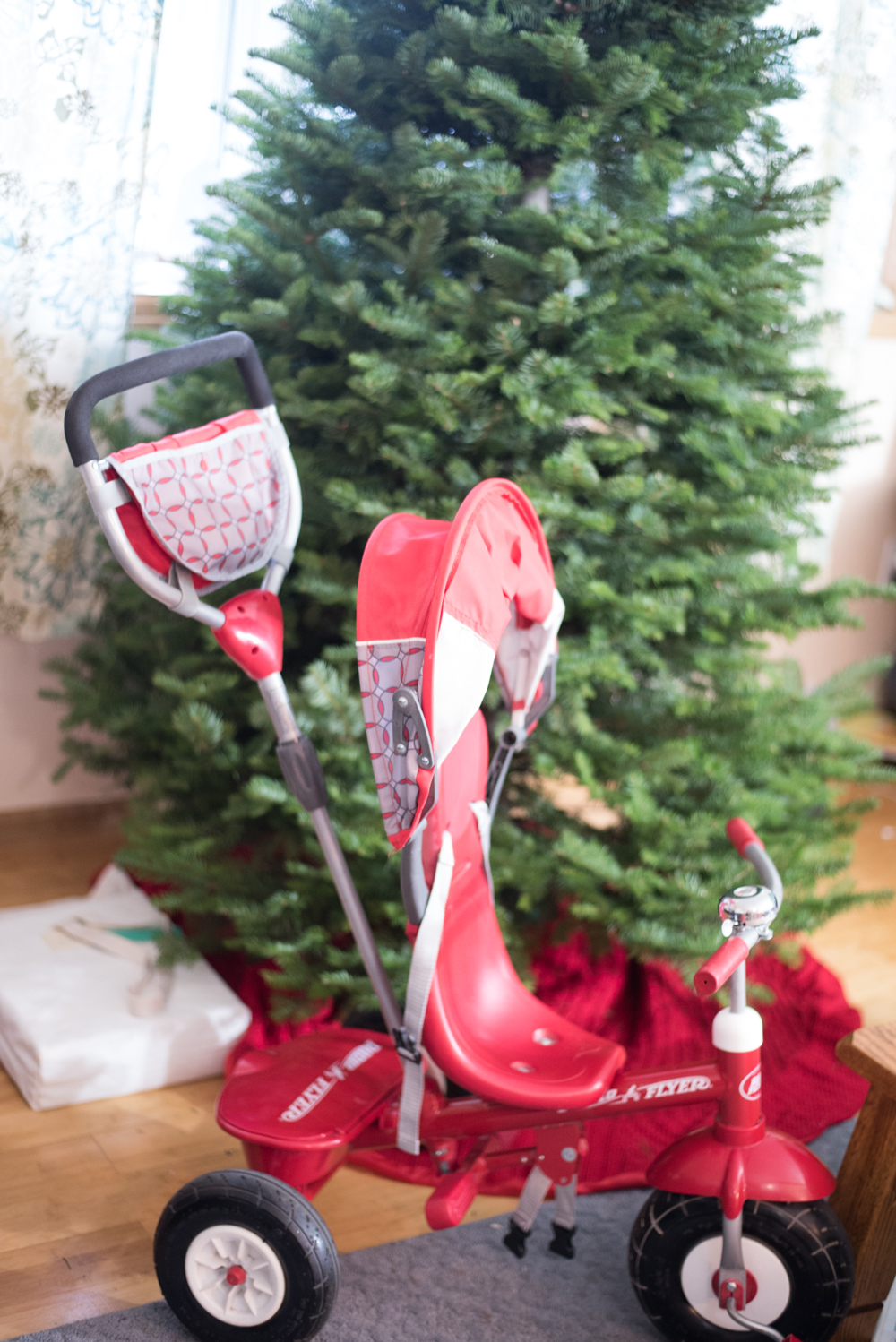 Nostalgia Toys
Thank you to Radio Flyer for partnering with us on this post. The opinions and text are all mine.

With Christmas coming up, toys are certainly on the minds of my children.
While I honestly don't mind toys – and I enjoy buying toys for them to play with – it does sometimes feel like our house is overflowing with them already.
Because of this, I'm trying to be more intentional about what toys we buy. Do we need to get another pointless figuring from the Dollar Tree that will be lost in just a day or two?
No. Because those just create clutter and don't really bring joy to anyone!
Though I'm sure I haven't bought my last of toys like that 🙂
Anyways! When deciding what toys to buy for your children, I think it's important to *try* and choose
What does everyone have?
I'm not one to encourage "keeping up with the Jones'", but sometimes it is helpful to see what toys other people all seem to have. What toys does it seem like every household has – and has for many years?
I've noticed a lot of toy companies releasing "nostalgia" versions of old games and toys that were popular in the past, and there's a reason for this. It's because people loved those toys then, and many of those old versions are still in people's houses. Forrest just saw a race car set he had as a child at the store, and he was so excited about it. His parents still have the one he played with – so obviously it has stood the test of time.
There are certain brands that have a reputation with making these types of toys that stand the test of time. One of those is Radio Flyer.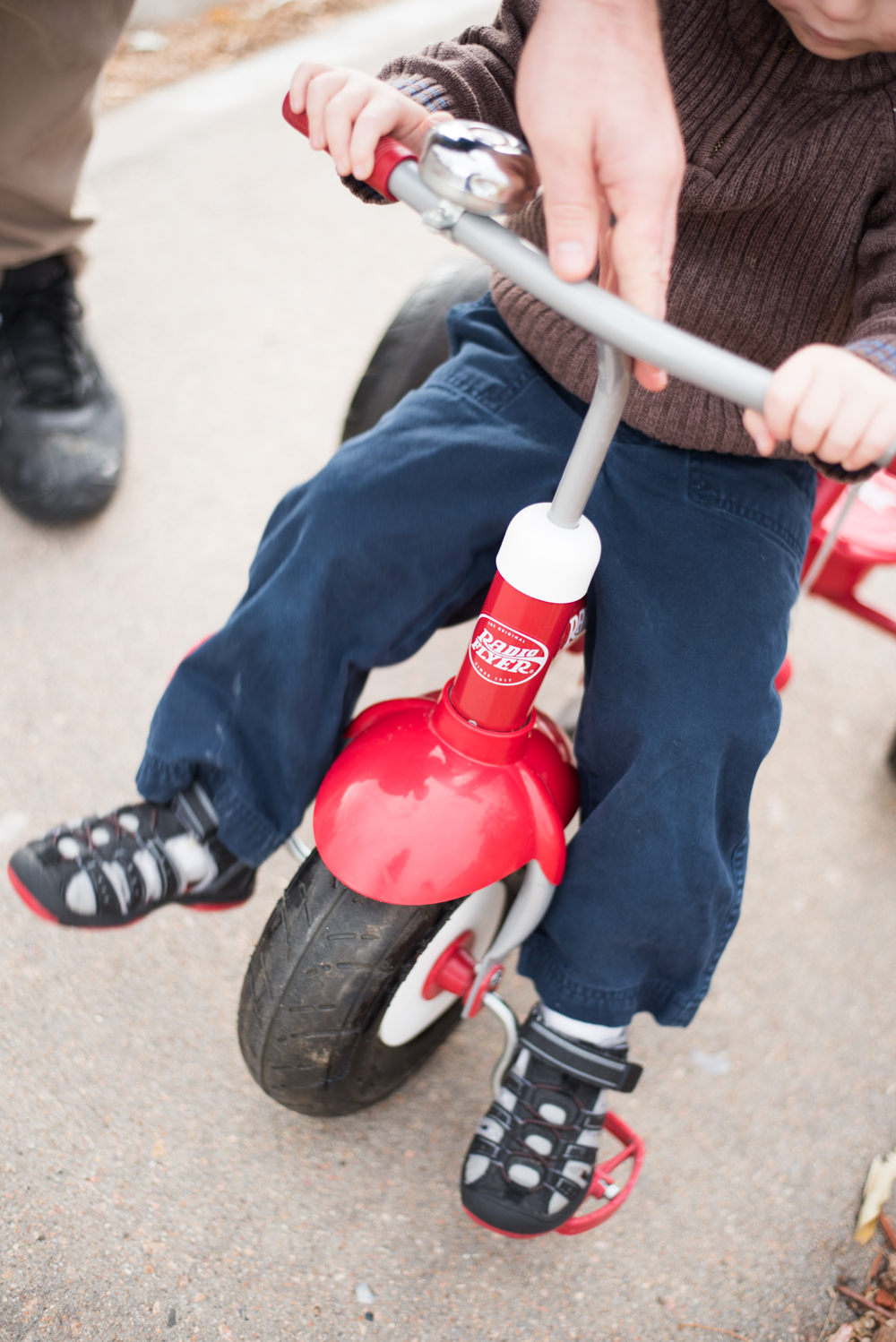 I mean, how many of us hear that name and don't have at least one classic item come to mind.
Their signature red wagon.
The tricycle that children everywhere have ridden for hours during the summer.
And more recently, their balance bikes. I think most of us would be hard pressed to find someone who hasn't had one of these at one time or another.
For 100 years, Radio Flyer has been encouraging play and imagination with kids – and I think those are the BEST kinds of toys. This was the vision of the creator, Antonio Pasin, and it's certainly come to pass.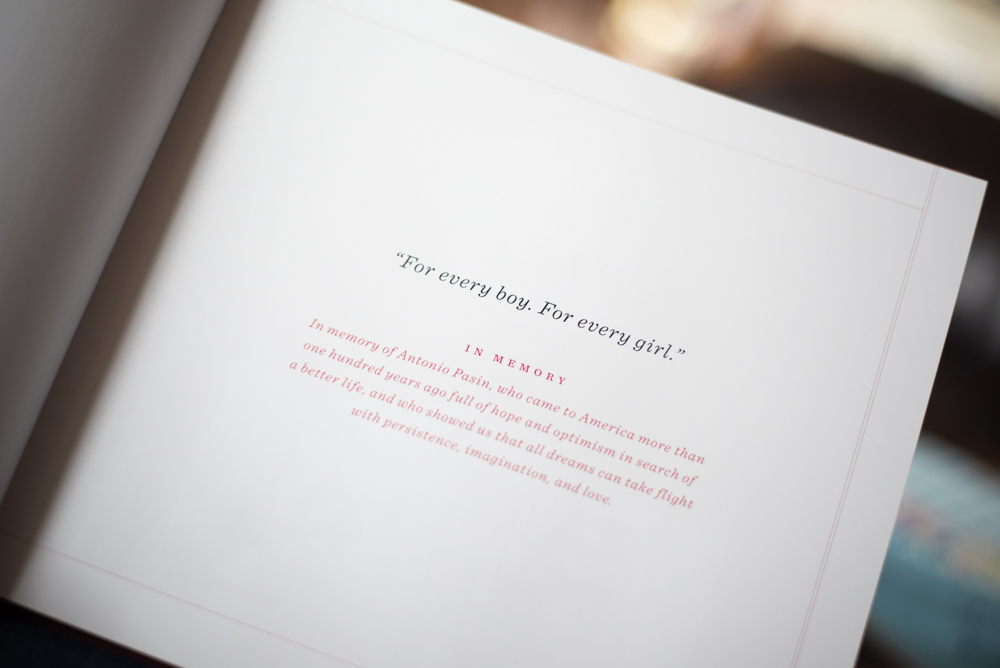 Does it have a Timeless factor?
This goes along with the last point – can it span multiple generations? In general, these are toys that aren't tied to a particular trend or character (sorry, Frozen and Paw Patrol).
To me, timeless means that regardless of the era a child is born, they can find joy in it. And I think these make for the best toys.
As I already mentioned, Radio Flyer is one of those timeless brands. They just released their latest book "RADIO FLYER: 100 Years of America's Little Red Wagon," which shows the history of Radio Flyer from its beginnings. It's such a fun book to read, and it shows how amazing it can be to have a brand that spans over 100 years.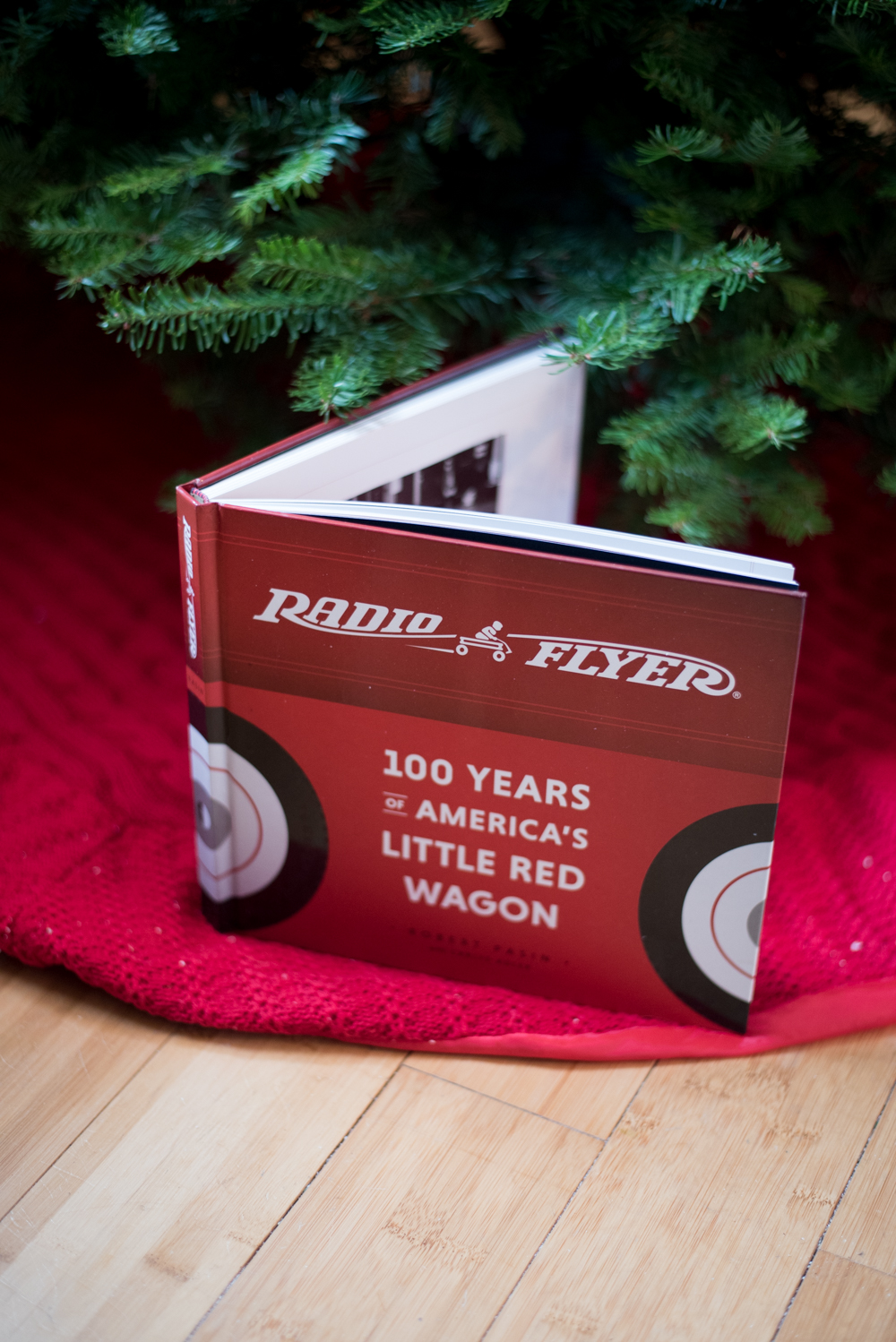 Even Oliver enjoyed looking at it. He loved seeing older versions of some of the toys we know and love now and saying, "Mommy! We have this!"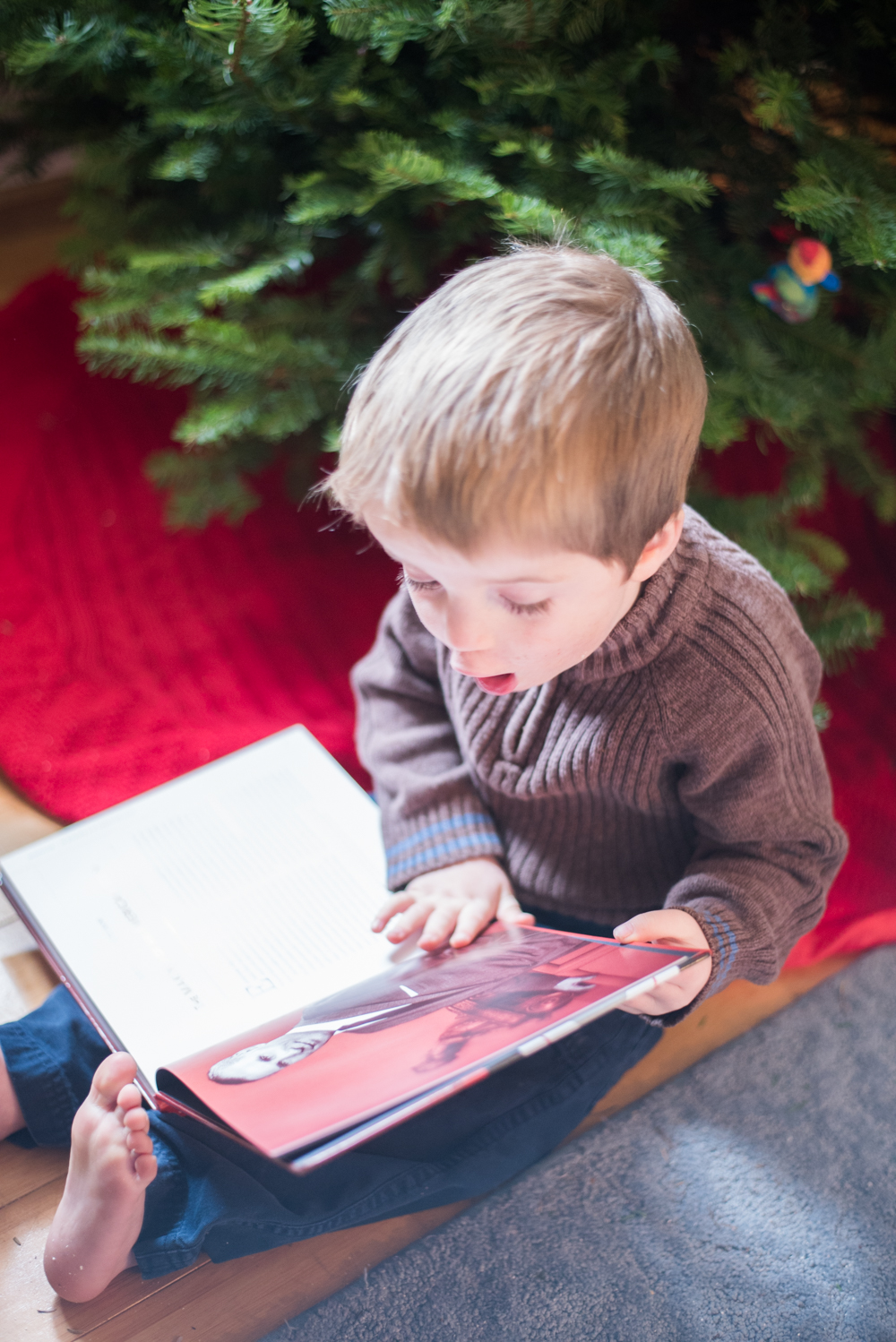 Honestly – kids don't know when a toy was first invented. And the sign of a good toy is one that isn't dated regardless of it iwas created 100 years ago or yesterday. That's why we love Radio Flyer.
Does it span multiple ages?
I love toys and activities that can be enjoyed for more than just a few months or by just one age. We have a few outdoor toys that our boys love to enjoy together – and they are 3.5 years apart in age!
Even if you have an only child, I think it's good to think about getting toys that can be used for years to come that they won't outgrow in just a few weeks or months. I love things that can grow with the child. For instance, we got this Radio Flyer bike a few years ago, and it's something we still love. You can use it as a stroller, as well as a trike (and there are multiple pedal settings, so it will last for many years as your child learns to ride it).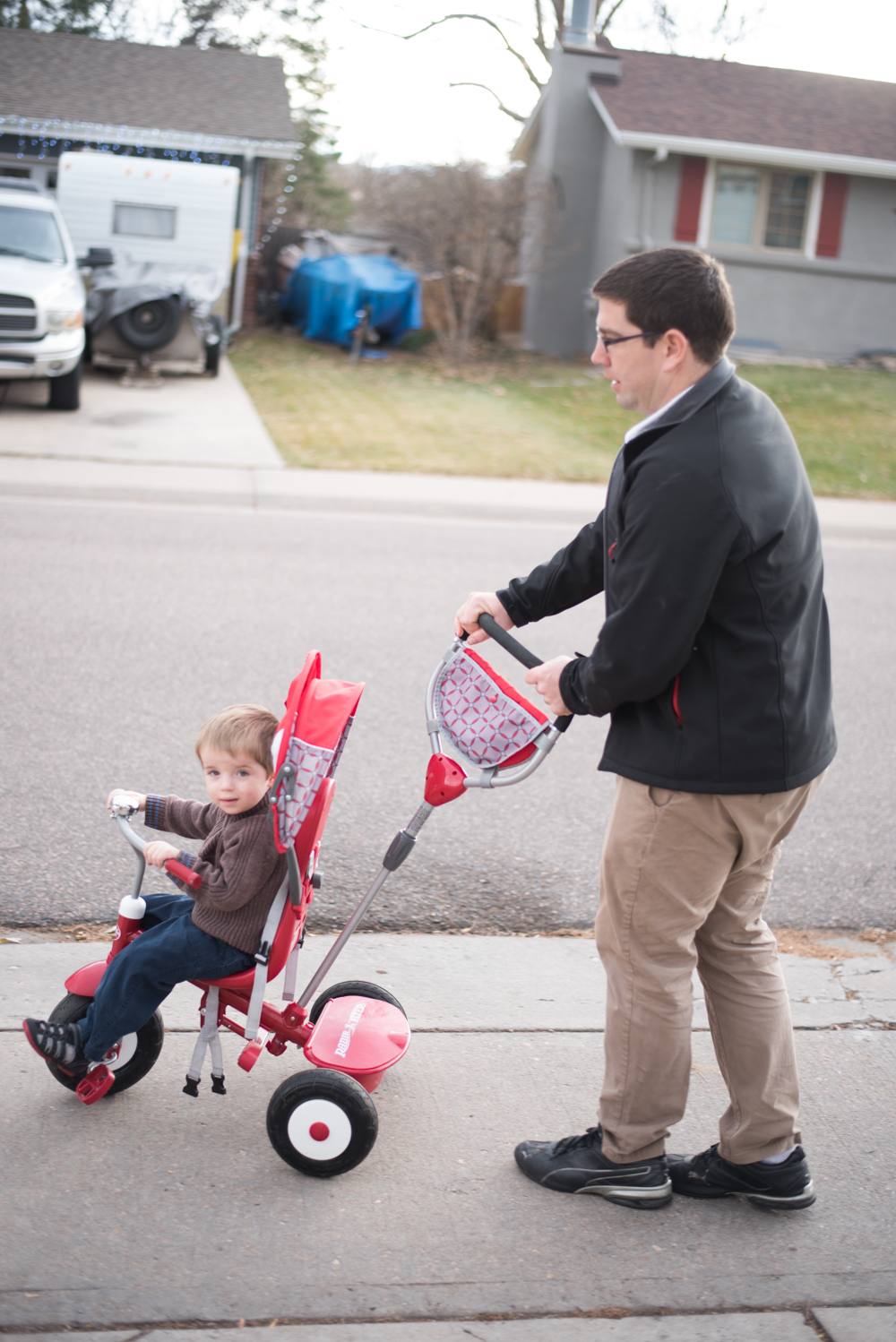 What is it made of?
I think it's important to look at the materials a toy is made of. While not everything needs to be made of solid wood, or the strongest metal, it's good to make sure it's been built to last. Nothing is more frustrating than getting a toy that breaks after just a few hours of play. Jack got a drone for Christmas last year, and it only worked for a few weeks. That was really disappointing to us all!
Will You/Do You Have More Children?
I think hand me down toys are the best. With our kids, I always have thought it was fun when we would pull out toys that Jack loved at the age Oliver reached. Oliver didn't care that they were "old" toys – he was just excited for something that was new to him. We made sure that we got toys that could withstand.
I always think of this little blue rocking horse that my mom and dad got me when I was two-years-old. That little horse is still at their house – and it has been through the wringer with countless grandchildren (and even once in a while, adults) riding it. And let me tell you, the play hasn't been gentle! But it has lasted FOREVER, and I really think toys that are meant to be used for multiple users are the best.
Can you enjoy it together?
I love items that my boys can have fun with together – or we can enjoy as a family. Not all toys and gifts need to be something EVERYONE can use. But in my experience, it is more fun when more than one person can use it. This is why we love buying games!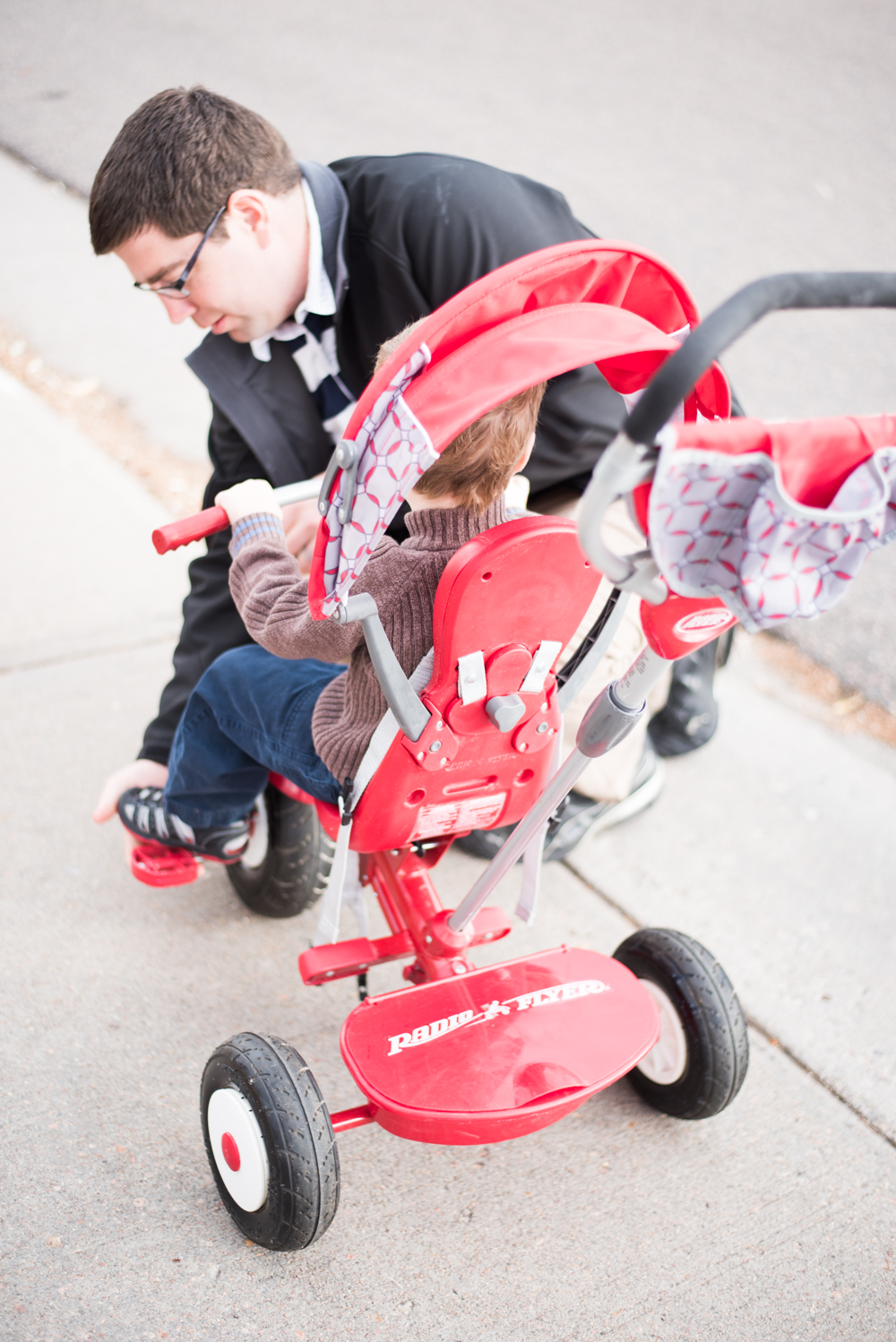 Does it Encourage Imagination?
I think imagination is one of the most wonderful things we have – especially as children. It's amazing what children can come up with – it usually isn't even fancy. I love seeing my kids come up with something just with a box.
How Much Does it Cost?
This is a tricky one. Here on Clarks Condensed, we encourage frugal habits. A dollar saved is a dollar earned, after all. However, I also believe in the principal of "Buy it once, buy it right". Make sure you aren't buying something that is going to break and need to be replaced after just a couple of uses!
With that said – just because something is expensive doesn't mean it's good.
Reviews
We live in a day and age where it's hard to hide that something isn't good quality – reading the reviews for something is money, and it's something I recommend doing before making any type of purchase. There will always be bad reviews online – even for the perfect product (it's just the nature of the Internet). But by reading plenty of reviews, you are sure to find the middle ground and general consensus. Read the reviews!
Does it Bring Joy?
At the end of the day, anything that you spend money on should, ideally, bring joy. This is a principal I'm trying to follow more (because I am really bad about getting rid of things), but I believe there's a lot of power in it.
Maybe that does mean getting the Paw Patrol set because your child will LOVE it. Maybe it means getting something that seems totally lame to you if it encourages your child to think outside the box.
And this can also mean that it brings joy in the long term. I mean, when Jack was learning to ride his bike…he sure wasn't feeling joy. But the feeling afterward (for all of us)? Undescribable.
The same thing happened with Oliver and his trike recently. He was terrified to do it. Look how aprehensive!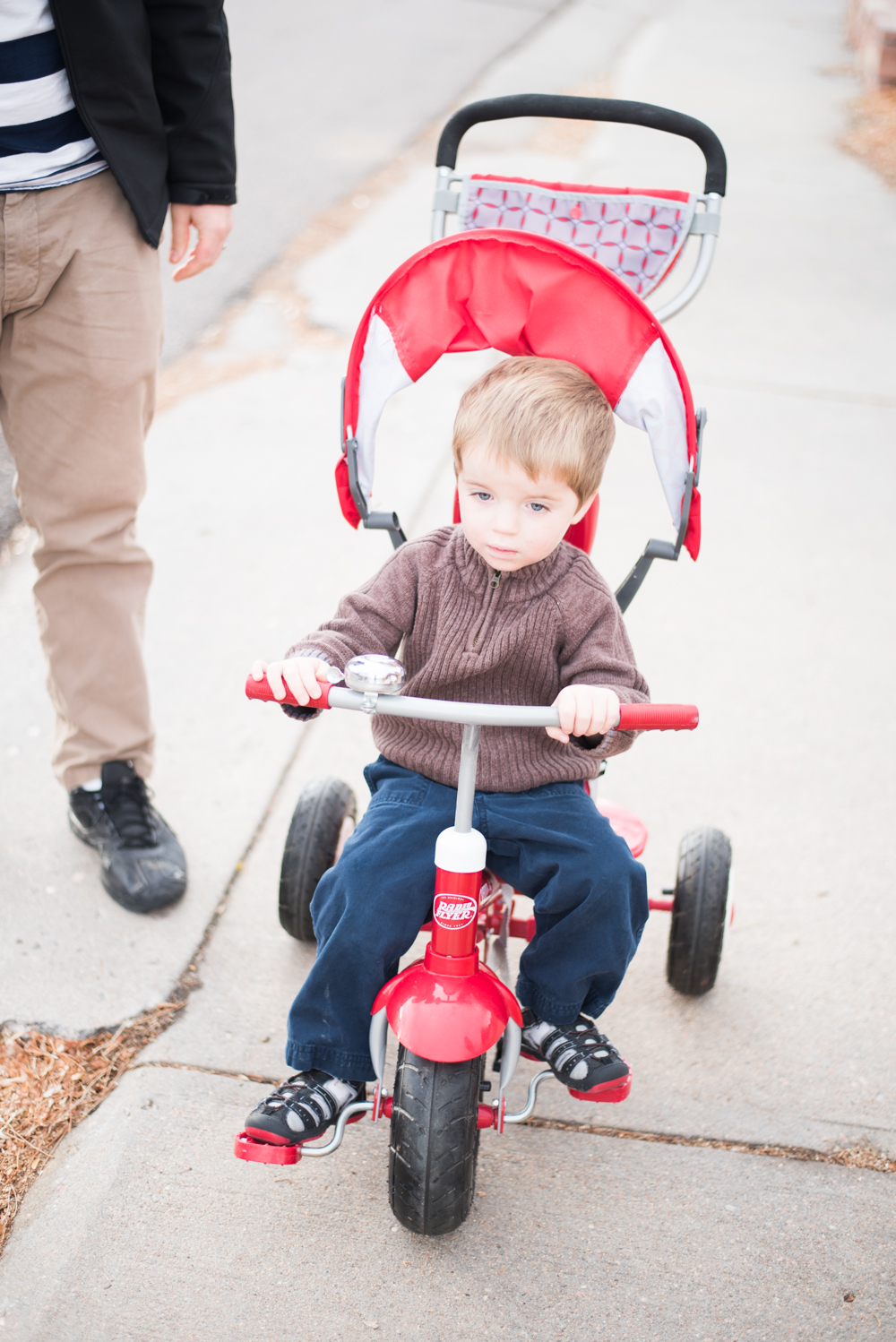 But when he started figuring it out…oh, that was a good moment.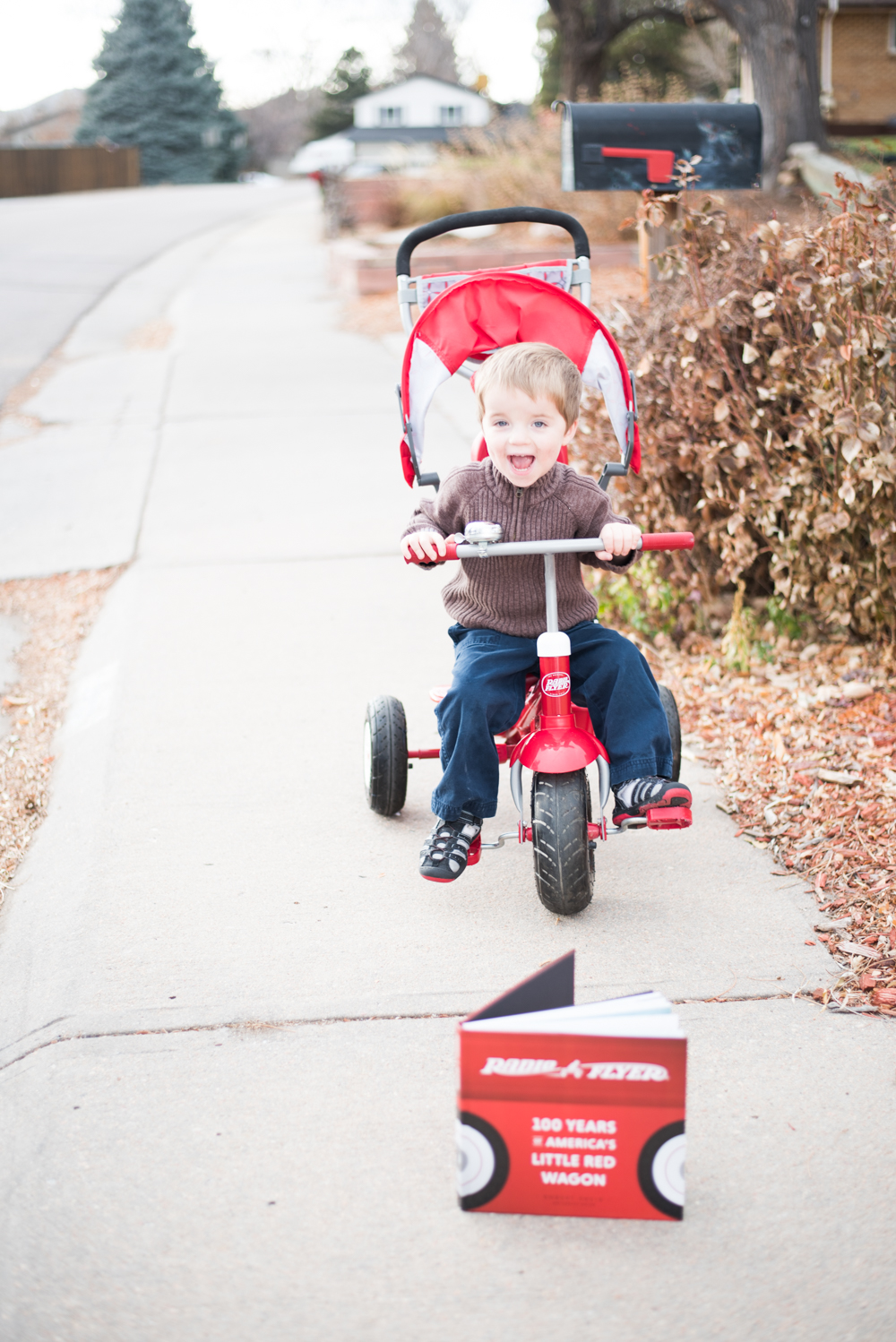 In Conclusion
Obviously, not every toy you buy has to fit the "requirements" above. I've bought my children plenty of toys with characters they are obsessed with. We have purchased cheaper toys because we couldn't afford the better option. We have bought lots of trinkets from the dollar store that were only played with once. And that's okay!
The purpose of this post is to share some things to consider when you are wanting to buy toys that last. I believe if you are purposeful with your toy buying, it will save you money in the long run – and bring more joy to your family over the years.
Other Posts You May Enjoy: