We recently moved back into our home, after three years living elsewhere, and I've been working on some upgrades and home decor projects. I knew that I wanted to make a Gallery Wall in my hallway to display some family photos, but I wanted it to look nice on my light grey walls, not cheap. However, I also didn't want to spend a bunch of money on it, so recycling was in order.
This was the wall before I got started. It was pretty boring and a blank slate. It really needed some attention, don't you think?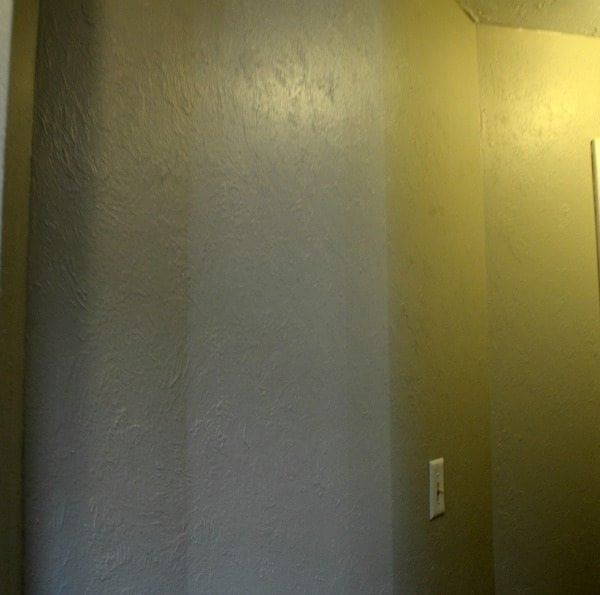 These were my frames before I painted them. They were so many different kinds and colors. I had my work cut out for me for sure.  First I took the glass and backing off of the frames and set them aside. Then I spread a piece of plastic across my table and laid the naked, empty frames out.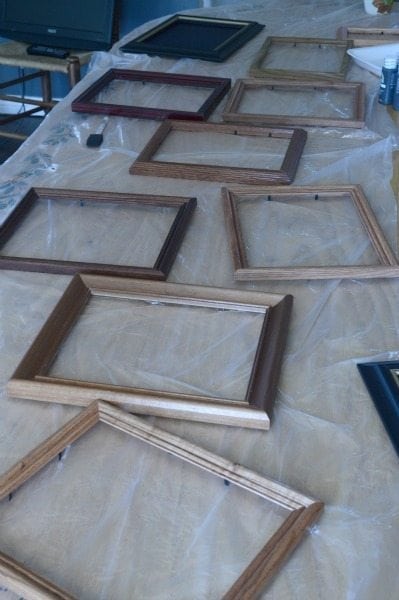 I painted all the frames the same color, which is actually the same color as the accent walls in my house. It's perfect! When they were all painted and dried, I sprayed them all with acrylic sealer.  At this point I also cleaned all of the glass for the frames. After everything was dry, I put the glass back into the frames and added the pictures. I was pretty excited at this point.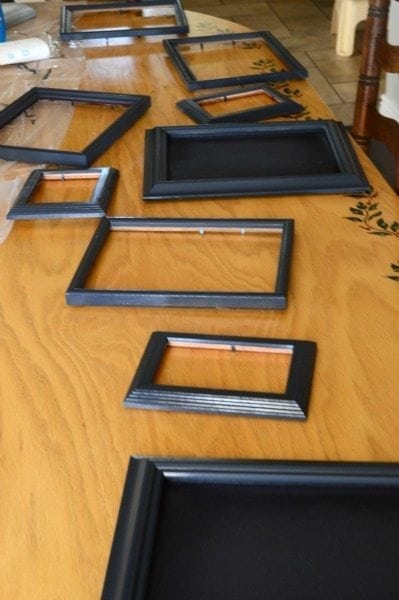 Next I hung up all of the pictures I had framed. The trick here is that I didn't follow a specific line on the wall, I just hung them willy nilly. However, I felt there was something missing.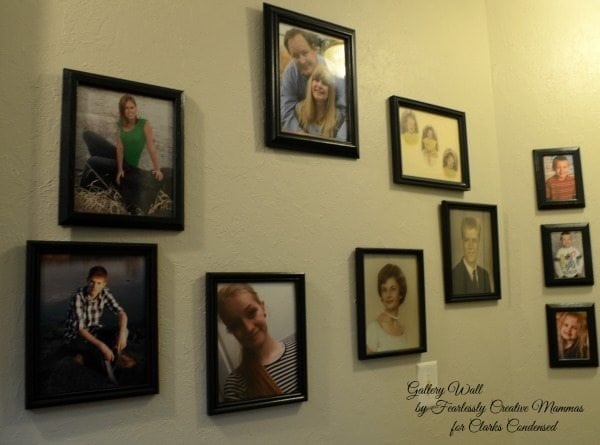 I decided on a little sign for the middle of the wall. I used the same color paint as the frames for a piece of board. Somehow I don't have photos of this, but next I printed the word 'Family' on my Silhouette and attached it to the board. Then I painted a little heart on the frame.
This is the wall opposite of the big wall. The one on the left is me with my brother and sister. The one on the right is my son and his wife.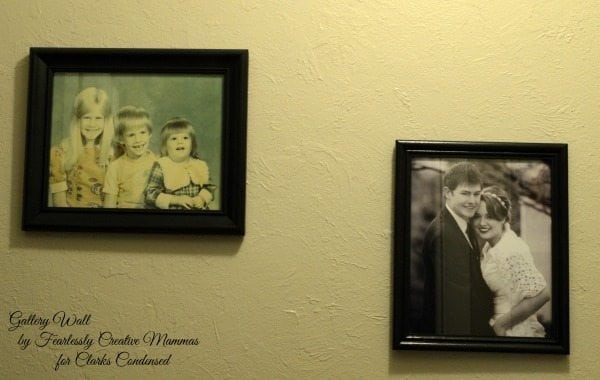 I added the 'Family' sign to middle of the wall. I think that fills it in really well. We need some new family pictures, so things will get switched around as soon as I can get everyone in the same place at the same time. I really love the way this turned out though. I love showing off my family.
Do you have a gallery wall? How do you display your family photos?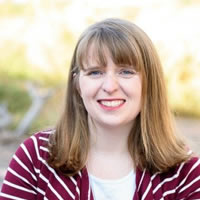 Katie is a Colorado-native, BYU graduated, and most importantly, wife to one and mother to three beautiful boys. She is passionate about sharing her experiences with others – especially about pregnancy, breastfeeding, cooking, and crafts. She is an International Board Certified Lactation Consultant. She loves spending time with her family and helping others find joy in family life.