A free printable label featuring the song "I Heard the Bells on Christmas Day" that fits perfectly on top of a truffle box."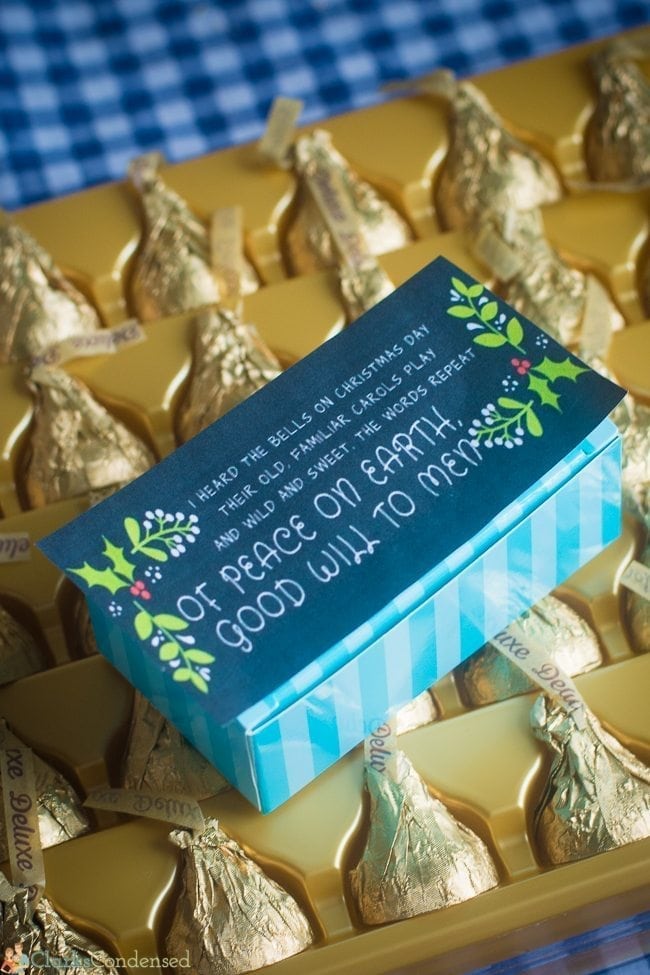 I participated in an Influencer Activation on behalf of Influence Central for Hershey's KISSES Deluxe. I received product samples to facilitate my review and a promotional item to thank me for my participation.
One of my favorite Christmas songs is "I Heard the Bells on Christmas Day."
When you read/hear some of the verses, it's rather quite depressing. Sometimes, it does feel like there is no good in the world, especially with all the sad things that have happened in the world recently. However, the overall message of the song is something I've always loved – that there is good in the world.
Even when it seems there isn't good, you can alway guarantee there's at least some good in the world by being the good. This time of year, we always enjoy giving gifts and letting others know that we are thinking of them and bring some cheer to them.
There's a lot of people we want to give things to, but sometimes, we can't always afford to buy gifts. When I saw the new Hershey KISSES Deluxe chocolate gift boxes, I immediately was reminded of bells – which prompted me to think of my favorite song. I thought it would be fun to create a little printable to put on truffle boxes, place a few of these oversized KISSES into them, and deliver them to people we know.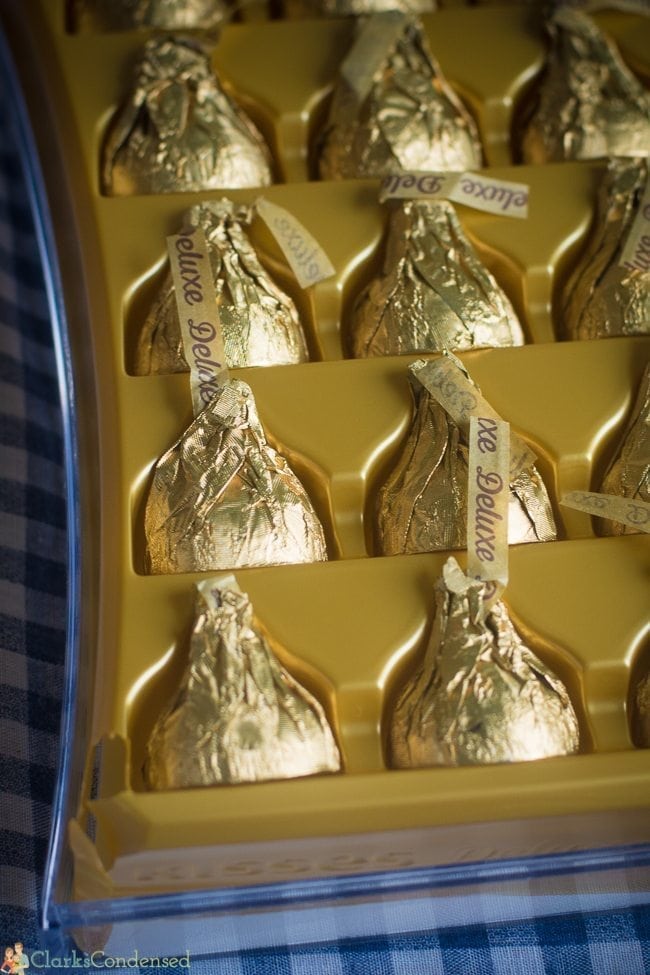 Download printable here:
It may not be much, but I feel like it shows people that we are thinking of them this time of year. The Hershey KISSES Deluxe chocolates are two times larger than a normal kiss, and they have a delicious hazelnut filling. Even the wrapper feels fancy. One of the boxes is $9.99, and it comes with 35 pieces. If you put 3 pieces in each box, you could have 11 little gifts to drop off to those you care about.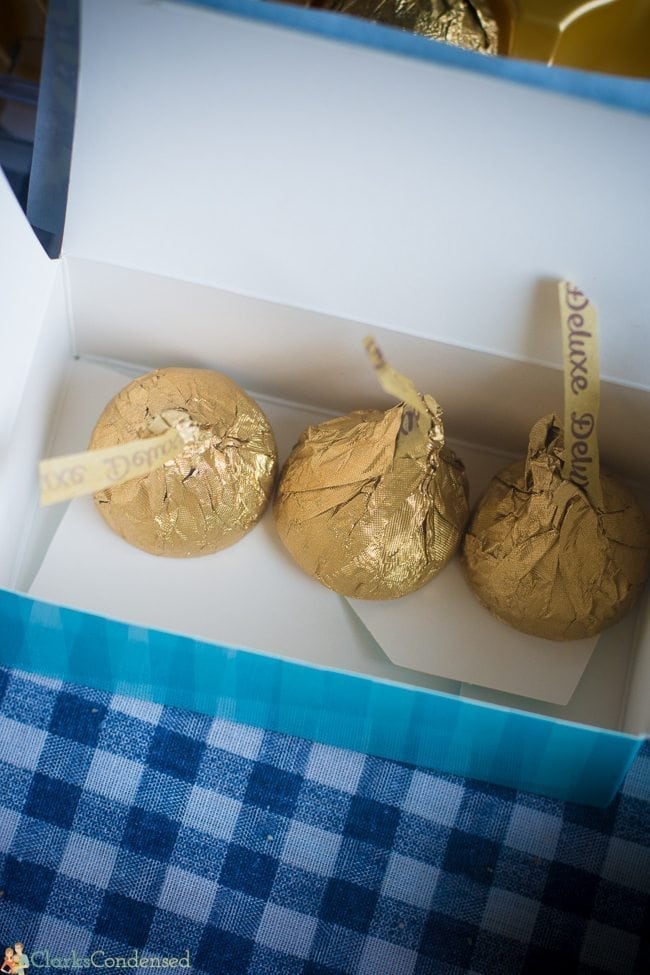 This time of year is a great opportunity to connect with your loved ones – especially those that you may have lost touch with. Hershey's KISSES Chocolates wants to encourage all of us to "Say More" this holiday season – whether it be by baking some delicious cookies with KISSES on top, sharing a couple of KISSES with your family, or gifting someone some KISSES Deluxe in one of these boxes, it's a simple way to let others know you care!
You can enter to win one of 50 boxes of  KISSES Deluxe Chocolates (with 75 pieces in them!) below!
Hershey's KISSES Deluxe Giveaway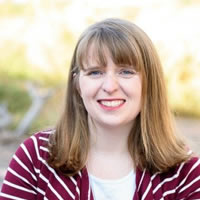 Katie is a Colorado-native, BYU graduated, and most importantly, wife to one and mother to three beautiful boys. She is passionate about sharing her experiences with others – especially about pregnancy, breastfeeding, cooking, and crafts. She is an International Board Certified Lactation Consultant. She loves spending time with her family and helping others find joy in family life.