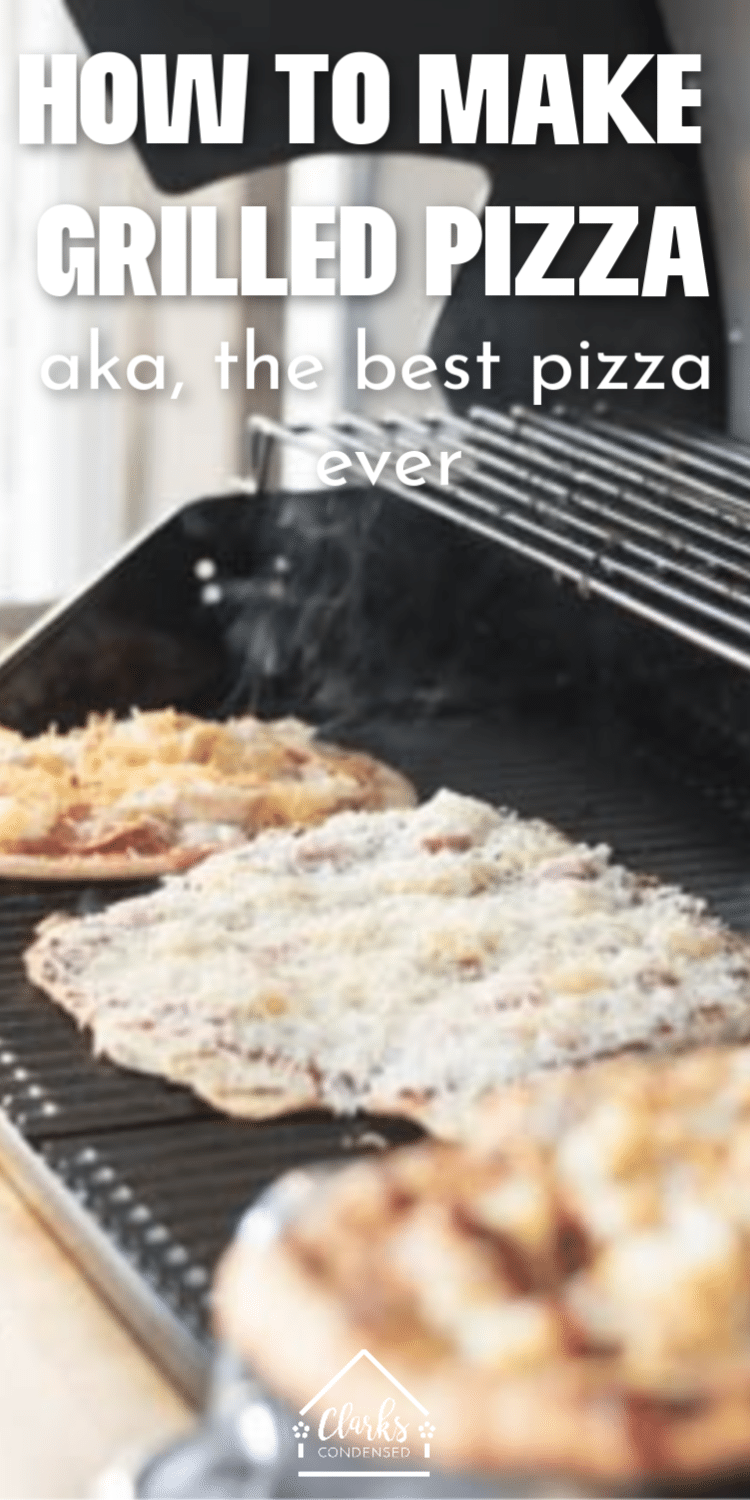 If you want to learn how to make a pizza on the grill, you've come to the right place! We LOVE making grilled pizza, and it's so easy. You can use homemade pizza dough or store-bought pizza, but the smoky flavor infused by the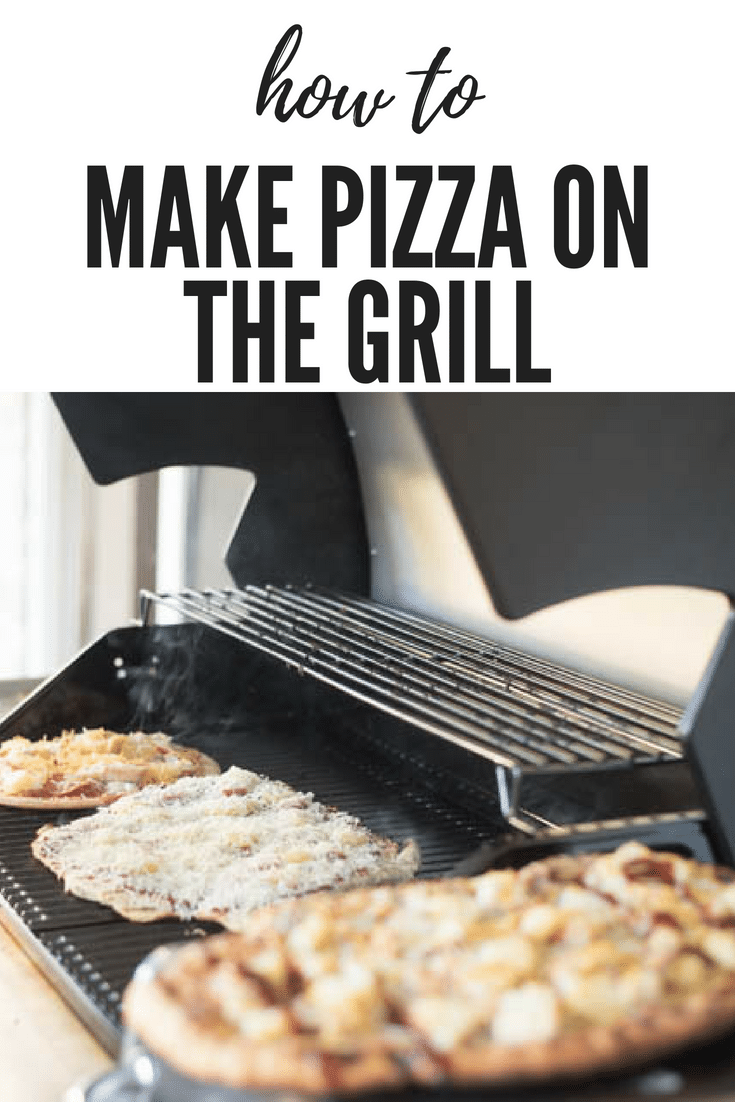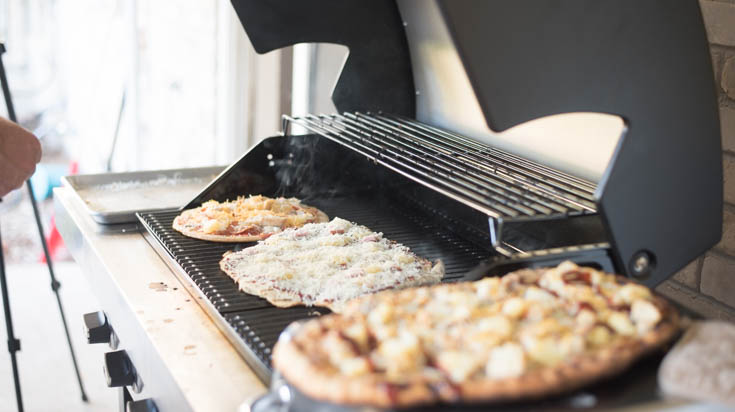 Pizza on a Grill Recipe
A lot of people love to grill this time of year, and I am one of them. I like the flavor grilling helps to give my food, and I like creating all of the cooking heat outside of the house. Plus, the weather here in Colorado is usually good enough that we like to cook and eat outside as well. It just feels more relaxing.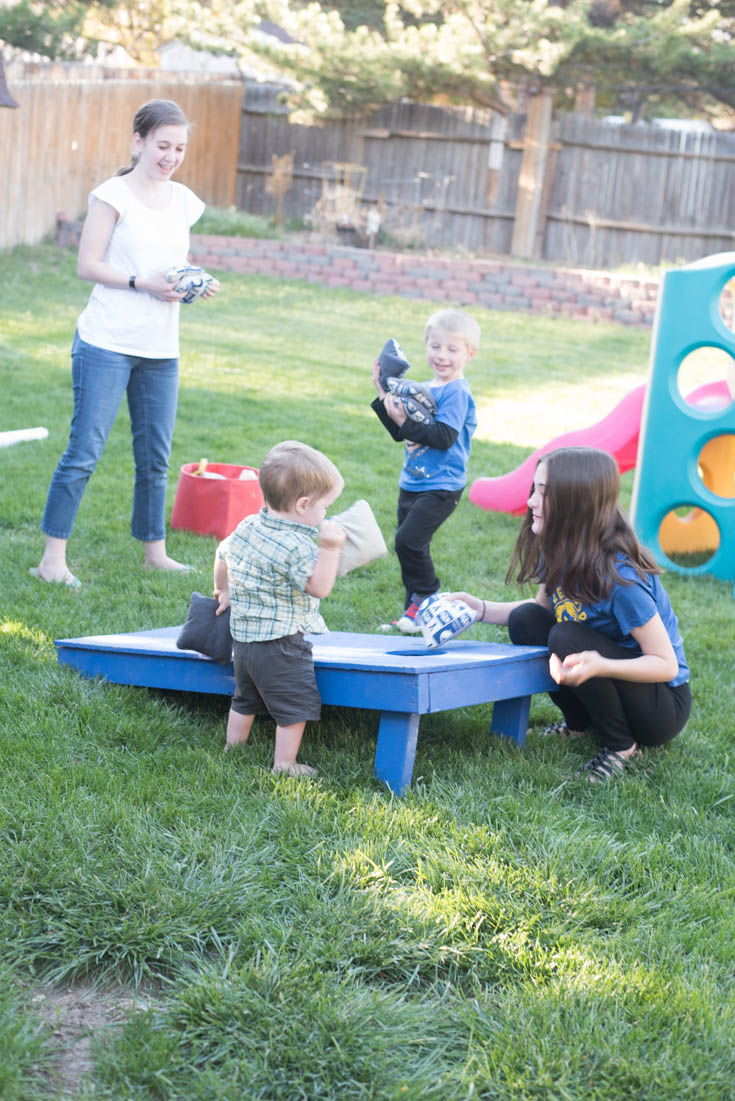 However, cooking a wide variety of food can be tricky on a grill.
A lot of people who grill know that you have to be careful with hot spots.
A lot of grills have areas that seem to cook twice as fast as other parts, so you have to keep a close eye on your food. You end up spending more time standing at the grill, and less time enjoying great spring weather with family and friends.
I didn't realize how powerful our grill was at first (it was new at the time), so I may have overcooked the first crust. It was overcooked evenly at least! The second crust was perfect! Here is our recipe for a BBQ pizza that tastes like it was always meant to be grilled.
Making Pizza on the Grill
Heat grill between 500 and 550 degrees
Prepare your favorite pizza dough – our fast, homemade pizza dough recipe is amazing!
Drizzle both sides of the dough with olive oil.
Place on grill – you can use a metal pan with holes or a pizza stone if desired
Cook for a few minutes on each side
Remove and add toppings
Put pizza back on the grill, cook for a few more minutes.
Move to top rack of grill, close grill, and let it cook until cheese is melted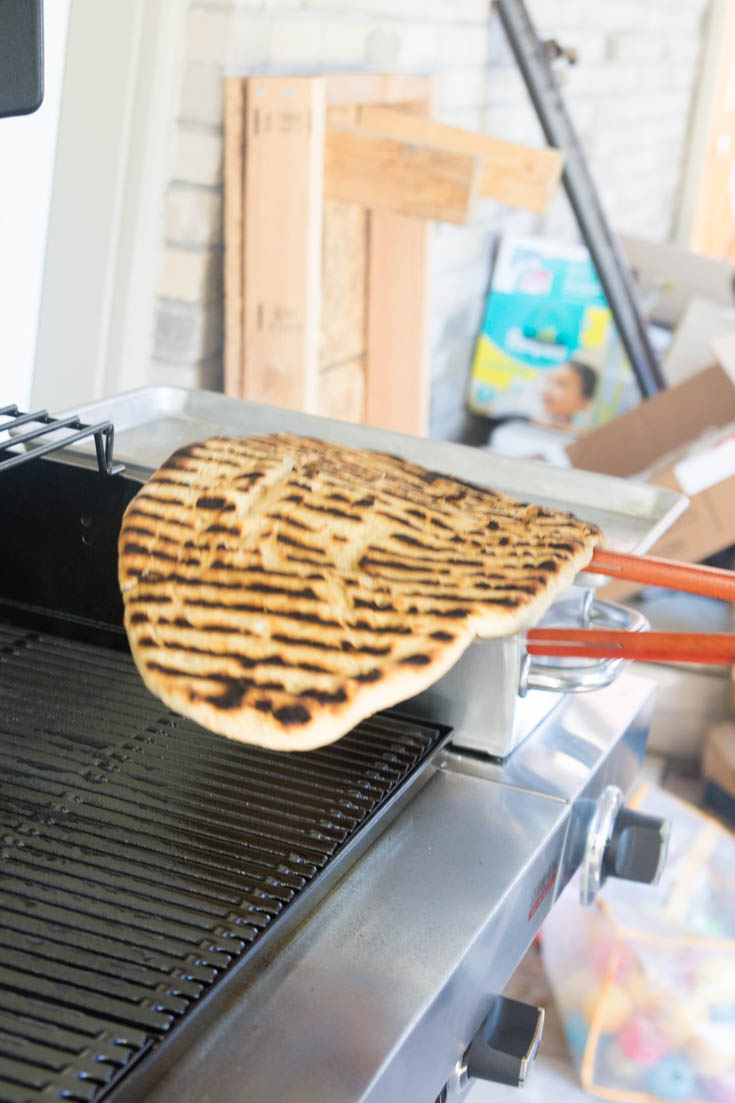 We ended up making a few different pizzas, but this one was my favorite! Also, we grilled some slices of fresh pineapple, and it was amazing. I'm not sure why pineapple tastes so much better grilled.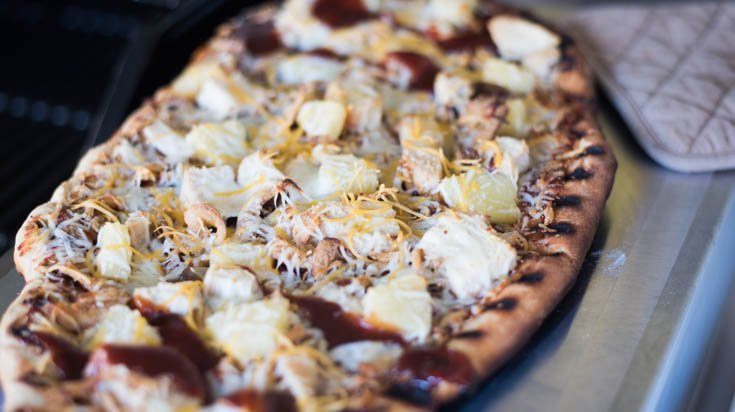 Toppings for Grilled Pizza
The sky is truly the limit – you can put whatever toppings you want on your pizza. However, I do think some toppings are especially delicious:
Chicken
BBQ Sauce
Bacon
Pepperoni
Pineapple
Peppers (any color, but red are my favorite)
Onions
Grill-Friendly Pizza Stones
You can certainly put your pizzas directly on the grill – this turns out great, especially if you want grill marks. However, we've had some good success using pizza stones. In fact, the best crust we made was on a pizza stone recently.
You can get a pizza stone at most stores (like Target or Bed, Bath, and Beyond) or on Amazon. I really like my Pampered Chef pizza stones.
This one has great reviews on Amazon!
How to Cook a Pizza on a Grill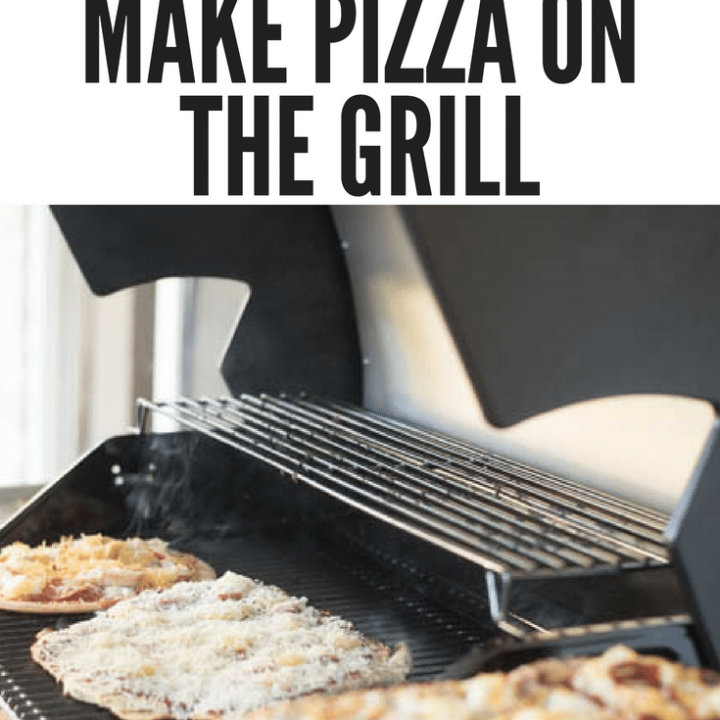 Grilled BBQ Chicken Pizza
Yield: 0
Prep Time: 10 minutes
Cook Time: 12 minutes
Total Time: 22 minutes
This Grilled BBQ Chicken Pizza is absolutely delicious!
Ingredients
1 Pizza Dough, https://www.clarkscondensed.com/food/best-homemade-pizza-dough-recipe/
Corn meal
Olive Oil
BBQ Sauce
Grilled Chicken
Crispy Onions
Pineapple
Mozzarella
Cheddar Cheese
Instructions
Make pizza dough. You can use our recipe: https://www.clarkscondensed.com/food/best-homemade-pizza-dough-recipe/.
If you are using a pizza stone, coat with cornmeal and place pizza dough on the stone with a little bit of olive oil. Push out to a pizza crust.
Heat grill to about 400 F
Coat pizza dough with olive oil, and grill on each side for about four minutes.
Add bbq sauce, chicken, crispy onions, pineapple, mozzarella, and a few dashes of cheddar cheese. You can then drizzle some more bbq sauce on top. If you are using other toppings, assemble as desired.
Place back on the grill for about 4 more minutes, or until the cheese has melted enough according to your preference.