Who doesn't love refried beans? Here is a traditional refried bean recipe in the pressure cooker. They are so simple to throw together, and they pack in some great flavor.

Instant Pot Refried Beans
One of my favorite parts of going to a Mexican restaurant is getting rice and refried beans.
I don't know why, but there are few things I enjoy more than dipping my tortilla chip into the beans, and then piling rice on top.
Of course, I am rather picky about refried beans. The kind in the can? Yeah, they don't quite cut it. There's just something about them that just is off putting.
However, I discovered a few years ago how easy it is to make your own refried beans – this is my homemade refried bean recipe I really enjoy. It's also the base for this refried bean dip, which is equally amazing and delicious.
But as with most things, I thought it would be fun to make an Instant Pot version – beans are a very popular thing to cook in the Instant Pot, so I figured refried beans would be no big deal.
These are absolutely delicious! You do need a blender or an immersion blender (I LOVE my immersion blender) to make them smooth at the end…but to be honest, you could easily just use a potato masher if you don't mind the consistency being a little chunkier.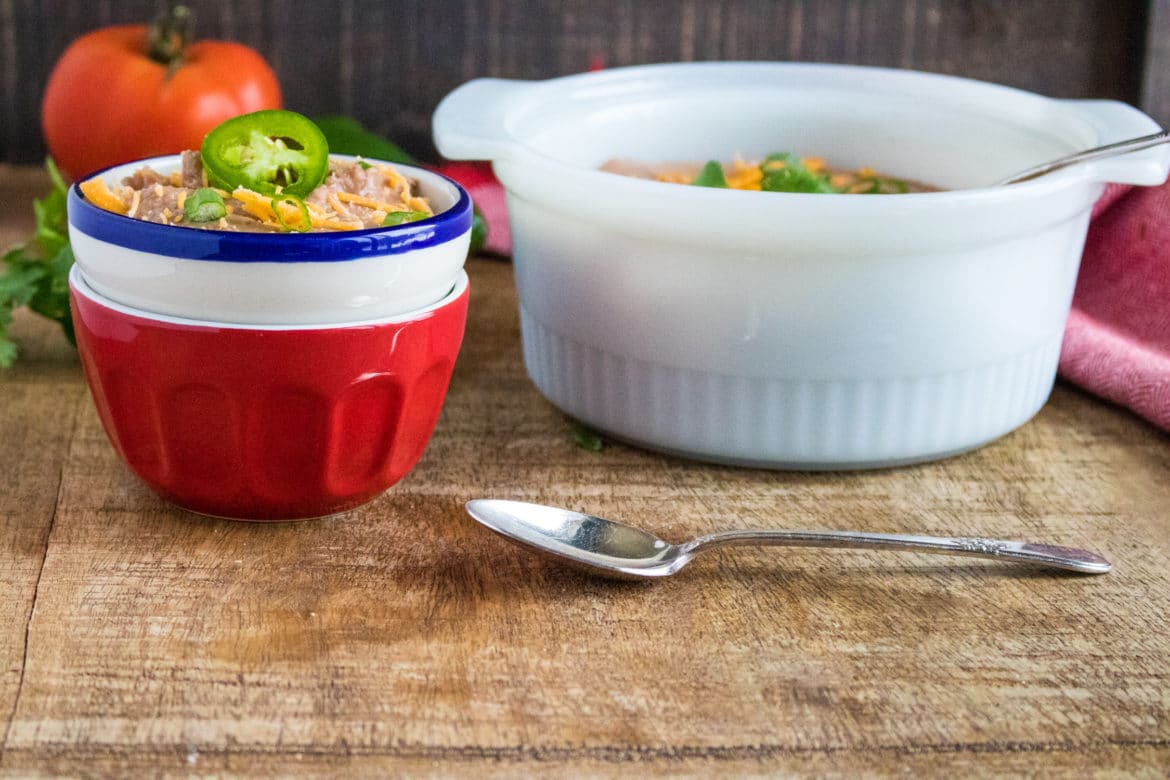 Oh! And this recipe calls for a ham hock. If you've never used one of those before, you might be thinking, "Huh?"
Fortunately, they shouldn't be too hard to find. You should be buy one at your local grocery's meat and seafood section.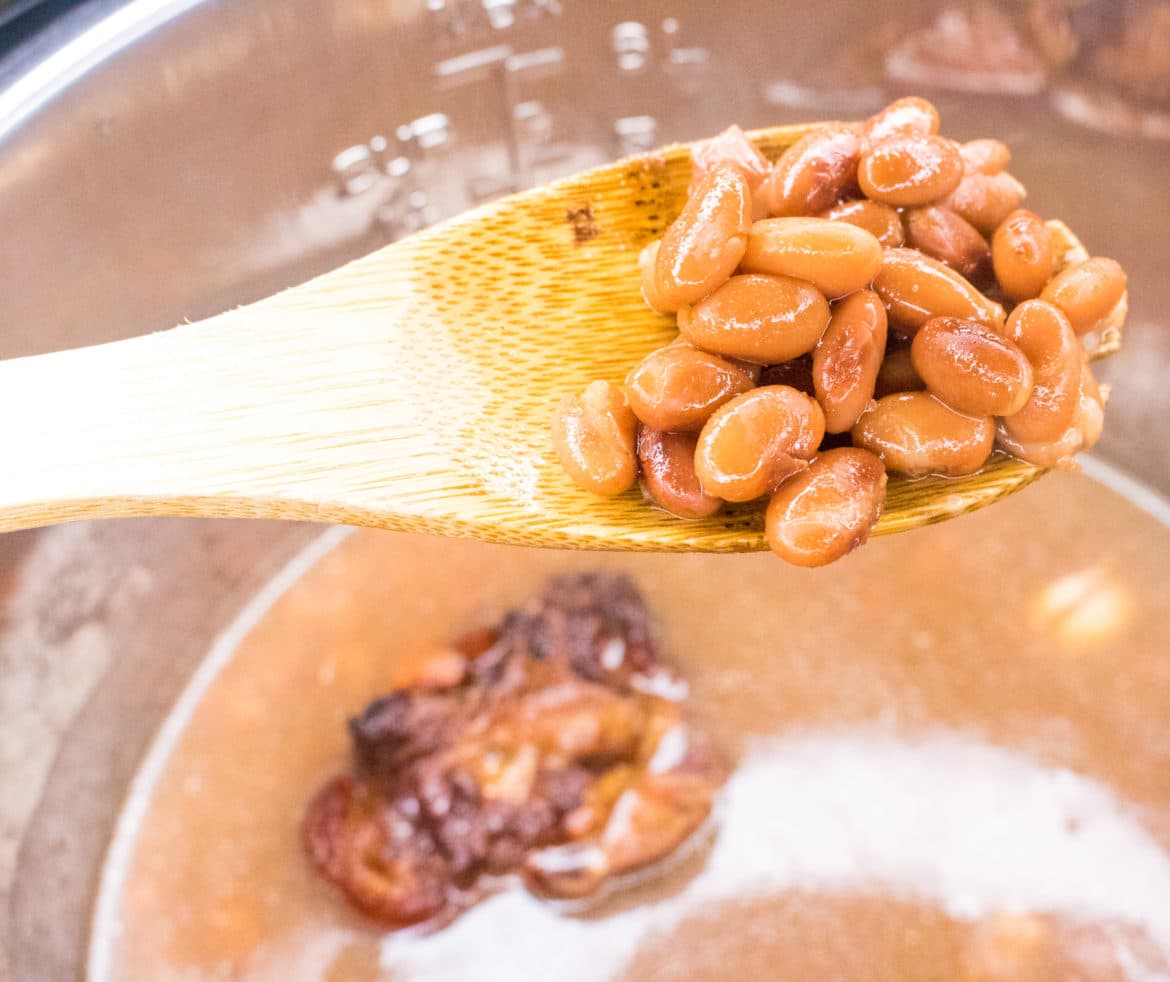 This recipe doesn't take long at all, and the results will wow you. You might just become a canned refried bean snob, too.
Refried Beans Pressure Cooker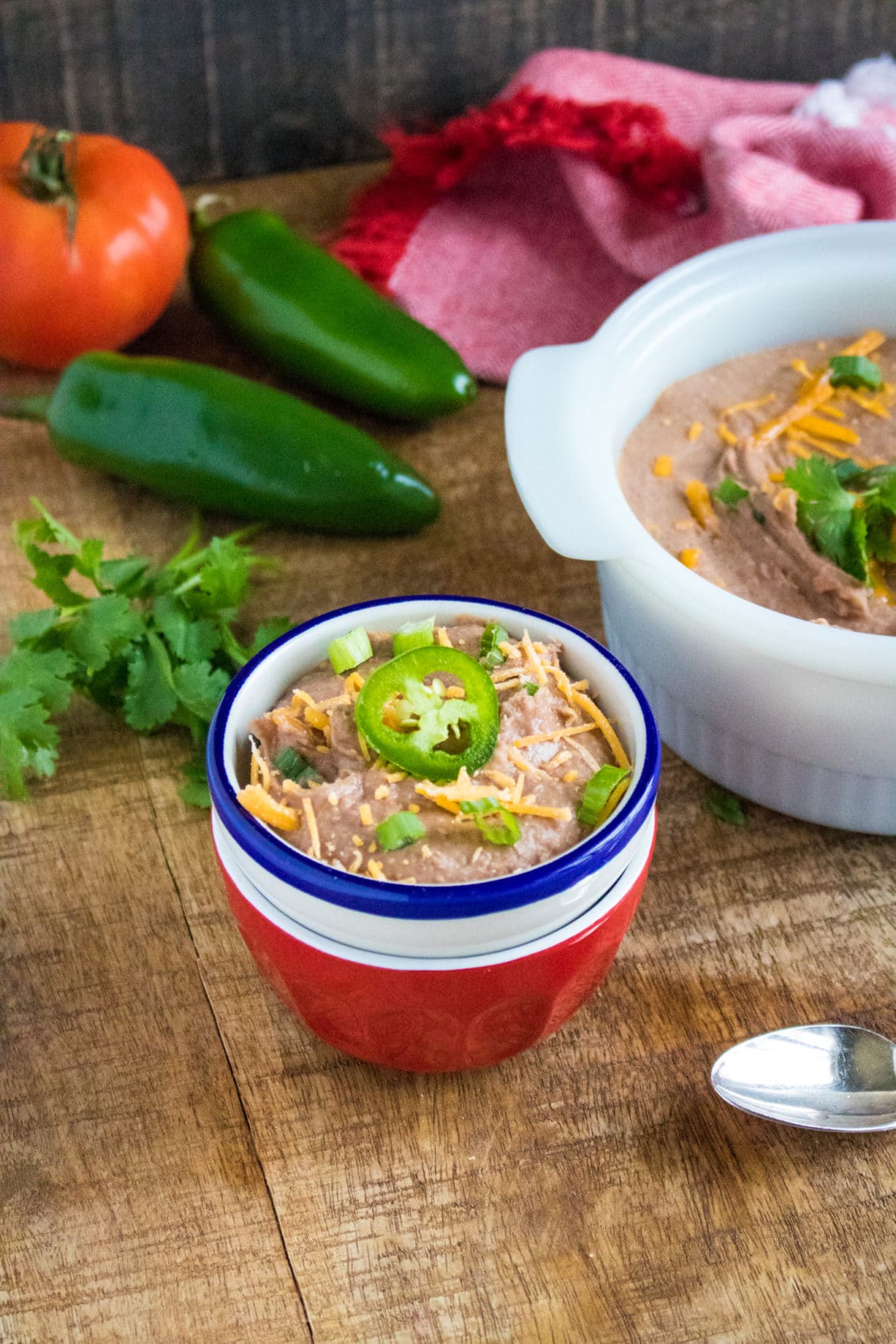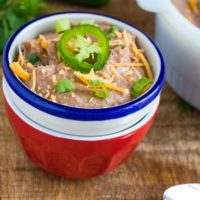 Instant Pot Refried Beans
Ingredients
16 ounces dry pinto beans, rinsed and sorted
1 ham hock
2 cups chicken broth
5 cups water
3 cloves garlic
1 teaspoon salt
1 teaspoon ground cumin
1/8 teaspoon cayenne pepper
Instructions
Add all ingredients to inner pot.
Turn pressure valve to sealed.
Set on manual pressure for 45 minutes.
After a 20-minute natural release, do a quick release to let out remaining pressure.
Reserve 1 cup liquid, drain the beans and then discard the ham hock.
Blend beans in a blender or food processor and add in reserved iquid as needed to reach desired consistency. You could also use a potato masher if you don't mind if it's a little chunkier.