Best Instant Pot Recipes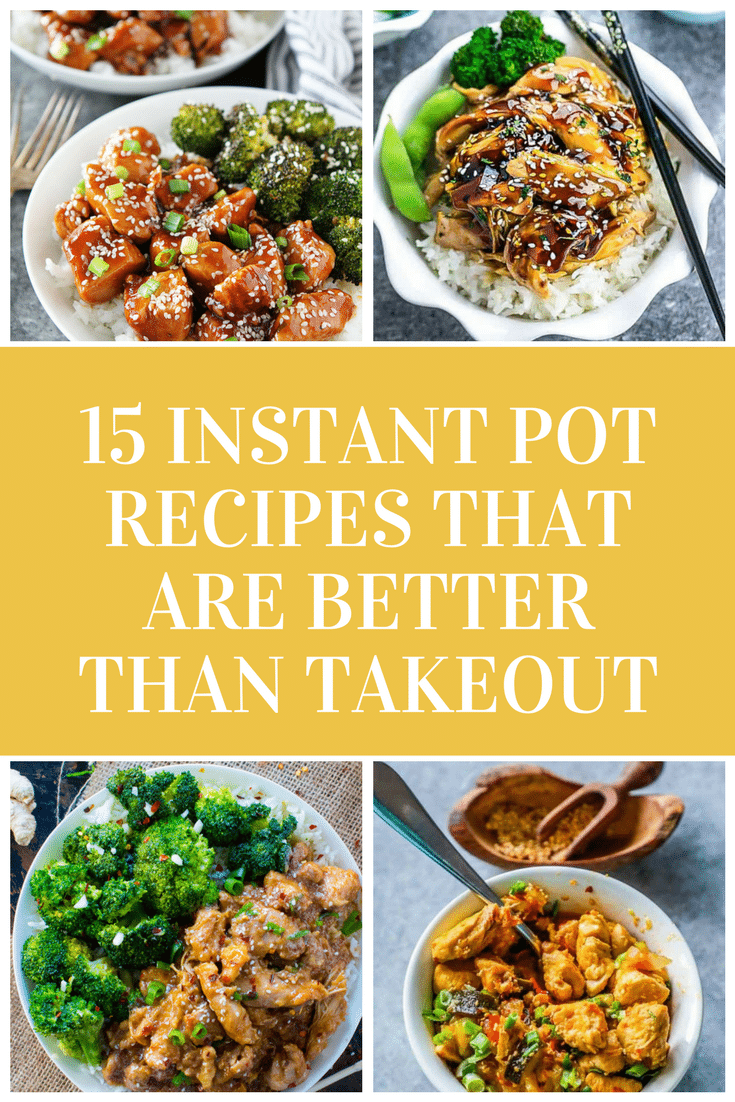 When things get crazy, it can be so tempting to hit the drive-thru, or order takeout instead of making dinner.
If you have an Instant Pot in your home, you can get dinner on the table in less time than it takes to get a delivery driver to your door! Whether you are looking for Chinese Instant Pot recipes or something a little more fancy, you will definitely find what you are looking for in this round up. 
These recipes are both delicious and easy to make, and they're so good you won't order takeout again!
If you are new to the Instant Pot, make sure to check out this post – The Ultimate Instant Pot Guide: Instant Pot Tips, Hacks, and Recipes. I absolutely love my Instant Pot, but I know that it can be a bit intimidating at first! This guide should help you feel a little more confident with your machine!
Here are over 15 of the best Instant Pot Recipes that your entire family will LOVE:
Get the BEST Instant Pot Recipes!
Signup for our weekly newsletter for our latest Instant Pot and other family friendly recipes!
As a bonus, you will receive an FREE eCookbook and meal planner
Let us know what IP recipes YOU want next!
');

Other Instant Pot Recipe Collections You May Enjoy:
20+ Amazing Instant Pot Appetizers for Parties
COMMENT POLICY:
All we ask is that you be kind. We welcome differing opinions, but any comments containing personal attacks, sarcasm, etc. will be removed immediately. Keyboard warriors aren't welcome 🙂 All comments are moderated and may take time to be approved. Anything not pertaining specifically to the content of a post will be removed (including comments about ads).