Tired of just "meh" whipped cream? You don't want to miss these two secrets to making amazing whipped cream!
This post was sponsored by Starbucks as part of an Influencer Activation for Influence Central. I received compensation and complimentary products to facilitate my review.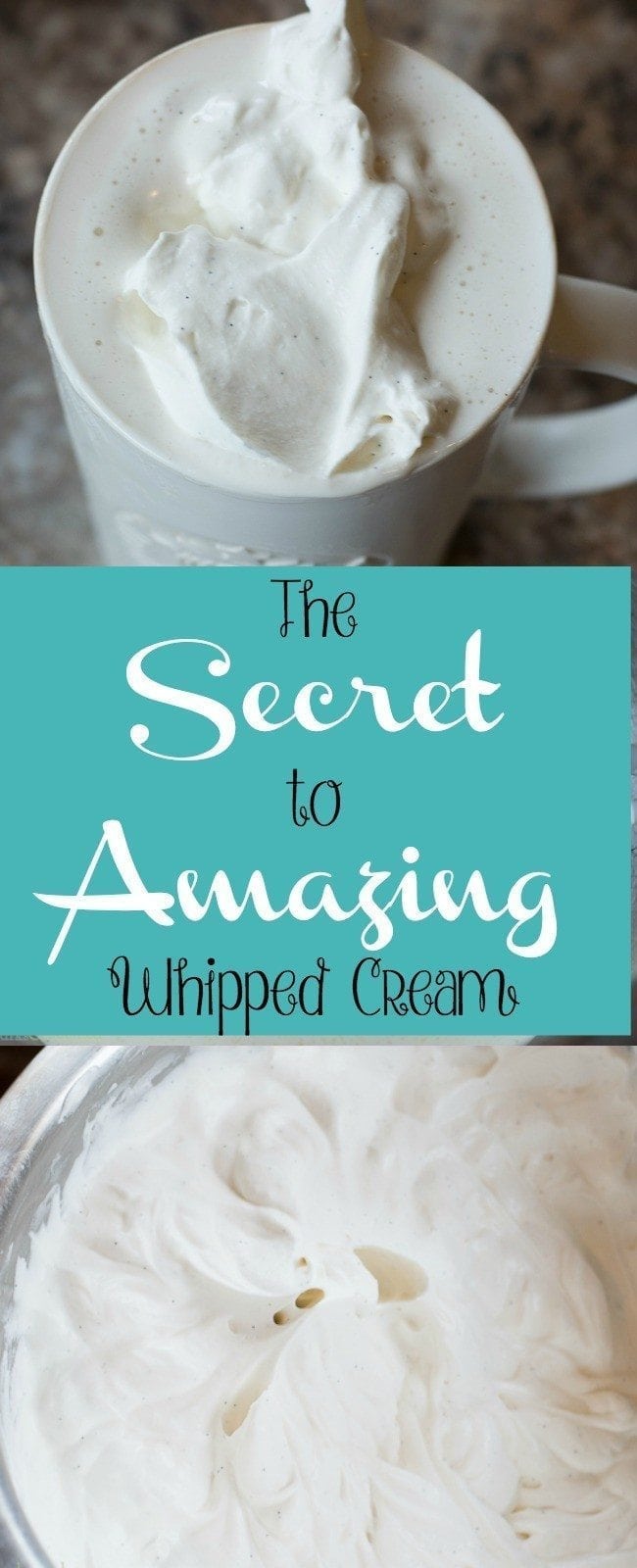 Okay, there are TWO secrets. And I'm going to give them to you in this delicious recipe. But first, I've got to talk a little bit about an obsession we've been having in our house lately.
Hot chocolate.
Hot chocolate is kind of a big deal in our family.
We introduced it to Jack a few months ago, and he's a big fan. He's always asking when we can have it again. It's always a special treat for him when we announce that we've made him a cup. Even if we merely suggest the idea of hot chocolate, he can hardly stand the anticipation of waiting.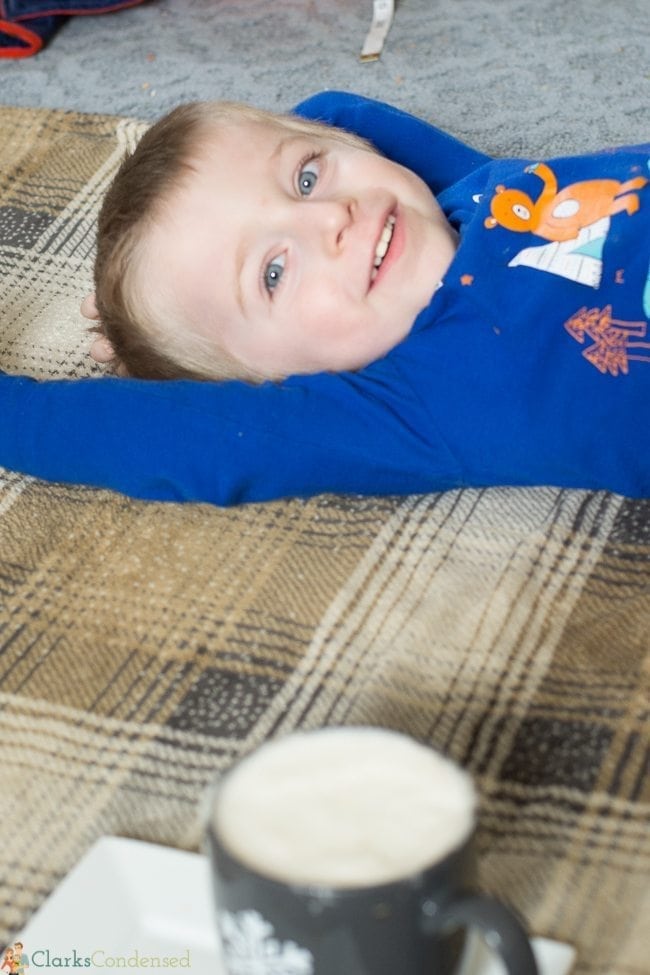 But you want to know what the secret to amazing whipped cream is?
Two things – a wired whisk and vanilla bean paste.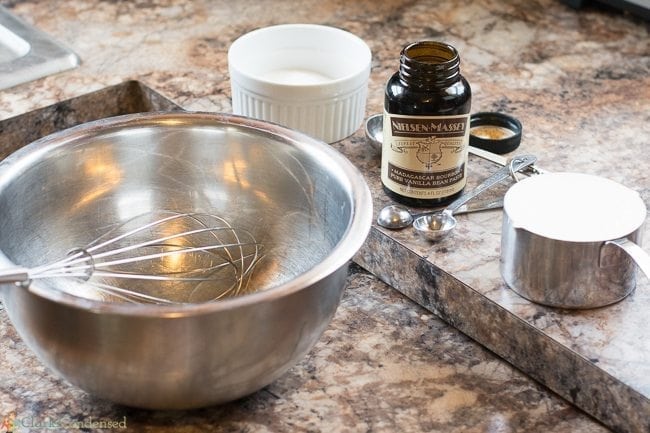 I promise, these two things will take your whipped cream from yummy to out-of-this-world DELICIOUS. If you've never had vanilla bean paste, you are missing out. Go buy some now (Amazon usually has the best prices). I much prefer it over vanilla extract!
The whisk takes time to make it with. You certainly can use a hand mixer, but I feel like the wired whisk helps keep it fluffier. It's well-worth the effort in my opinion.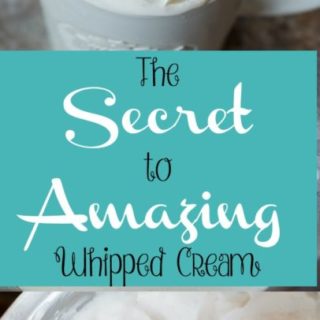 Amazing Whipped Cream
Ingredients
1 cup heavy cream
3 tablespoons white table sugar
1 teaspoon vanilla bean paste
Instructions
Combine all ingredients in a large bowl (to make it even easier, place a metal bowl in the freezer for about an hour beforehand.)
Using a whisk, whipped the cream for about five minutes, or until stiff peaks start to form.
Enjoy!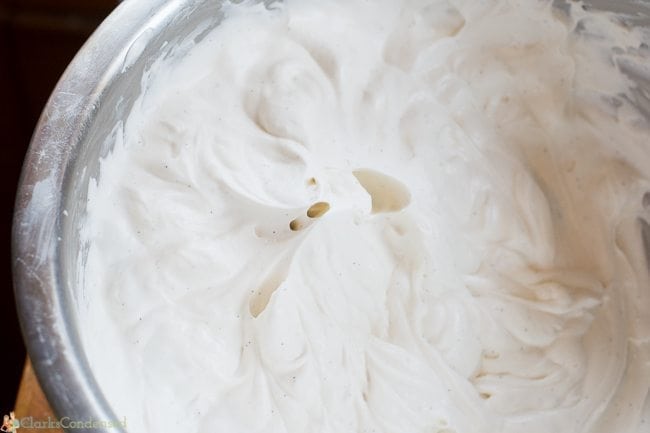 When I was in the hospital a couple of different times this past year, Forrest was always excited when there was a Keurig machine that had herbal tea or hot chocolate K-Cup® pods. We don't drink coffee, but there are some tasty K-Cup options out there for non-coffee drinkers.
I was pretty excited to see that Starbucks recently released some K-Cup® hot cocoa pods of their own – salted caramel and classic. I love Starbucks hot cocoa, though I rarely get it. I'm excited to be able to have that same delicious taste from the comfort of my home in just a few minutes! They are available nationwide, and the rich, velvelt-y flavor is to die for. Between you and me, this one is my favorite flavor: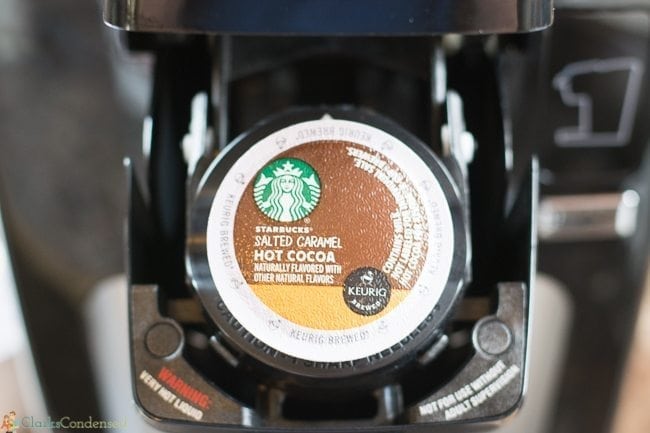 Of course, no cup of hot cocoa is complete without some cookies to dip in it and some delicious whipped cream on top. I almost like whipped cream more (almost being the key word.)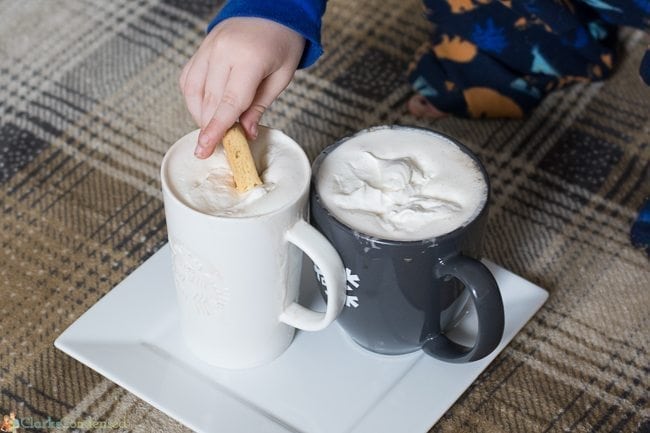 Since I've been in the hospital with Oliver, Jack and Forrest had a fun cozy party at home. They made some homemade whipped cream (using my two secret tips), brewed up some hot cocoa in the Keurig, and cozied up with a blanket and some shortbread cookies. I'm sure they watched a movie!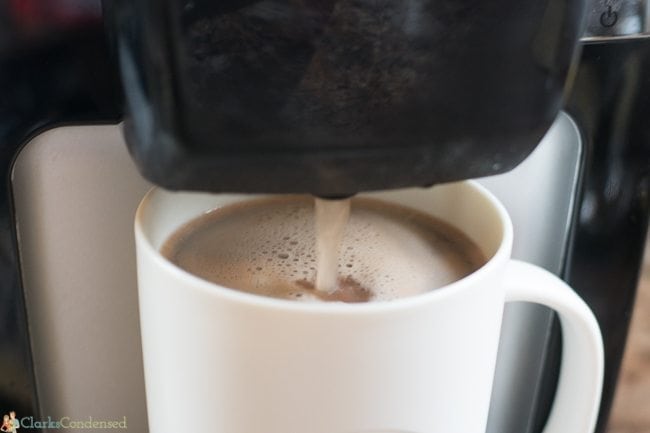 So now that you have my secret for amazing whipped cream, and you know where to get the best hot cocoa around, you can enter to win a Starbucks® Cozy Collection, which includes:
A special blanket, perfect for snuggling, cuddling or snoozing
A mug to fill with cocoa for a tasty, cozy treat
Starbucks® Classic and Salted Carmel K-Cup® pods, made with real cocoa
Marshmallows and shortbreads to put the finishing touches on your cocoa
$5 Starbucks Card and exclusive offer on Starbucks® Hot Cocoa K Cup® pods
Just head on over here to enter!