This hearty dip is filled to the brim with chiles, tomatoes, sausage, and more! It's cheesy  and perfect for dipping!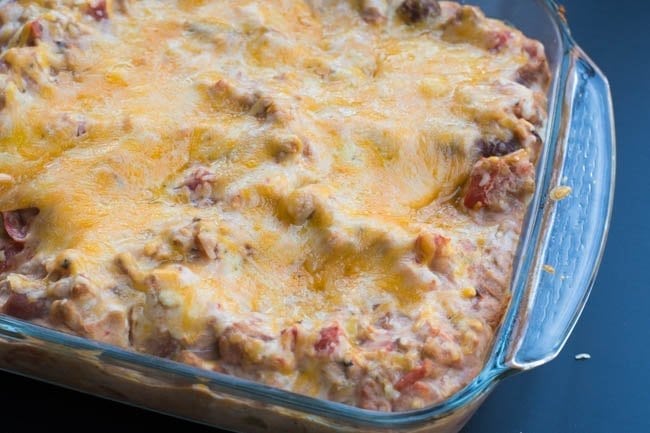 This post is written by me on behalf of Tyson Foods, Inc. All opinions are entirely my own. This shop has been compensated by Acorn Influence, Inc. and its advertiser. All opinions are mine alone. #ClubTysonTwist
During the holidays, I do my best to simplify – especially when it comes to making food.
You see, one of my favorite parts of the holidays is all the delicious food, and I love coming up with it.
However, at the same time, I do not love spending all day in the kitchen coming up with complicated dishes. Instead, I love taking simple, multi-purpose ingredients and coming up with a quick recipe that I know people will love.
In our family, we LOVE anything that can be made in a slow cooker – especially when we are feeding a crowd. For the longest time, we've made bacon wrapped Lit'l Smokies® smoked sausages for most get togethers. They are always a huge hit.
NEVER Miss Another Recipe!
Sign up for our food and recipe newsletter today
Free eRecipeBook upon signup
Free Meal Planning Bundle
Easy and Family Friendly Recipes EVERYONE Will Love!
However, the other day, I thought it would be fun to try something a little new – something different. Something that I could just throw in the slow cooker and go.
So, I made these slow cooker BBQ Smokies® smoked sausages…and…and they are SO good! Not only did they literally take just a few minutes to assemble in the slow cooker, but they made the perfect addition to another recipe I was going to make right after.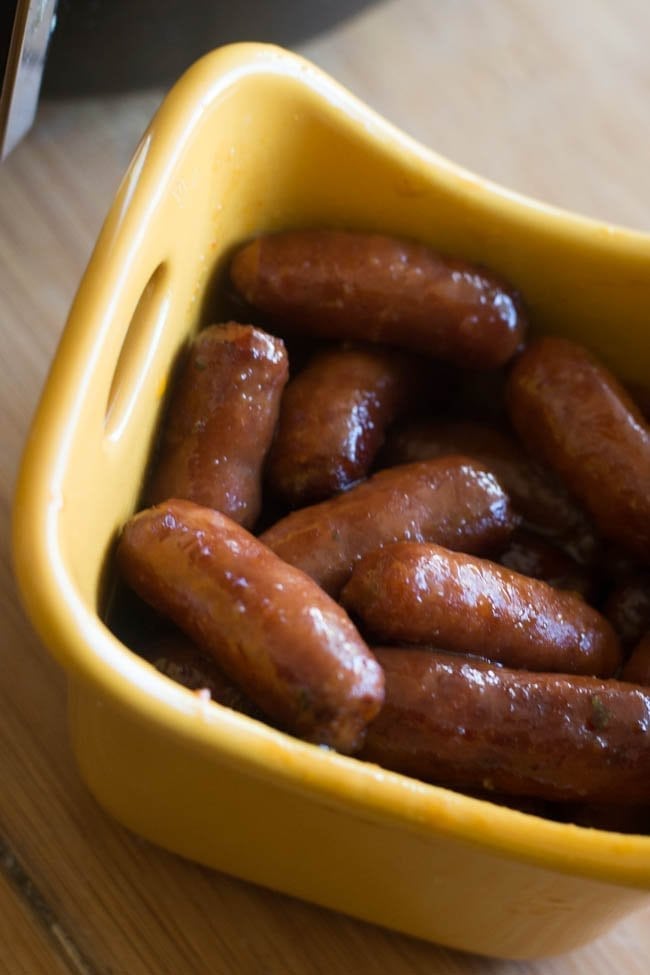 I picked up a party size package of the Hillshire Lit'l Smokies® smoked sausages from Sam's Club, because, well, during the holiday season, the more the better! I figured it would give me enough for when we were eating these, but I would have enough leftover for the dip I was hoping to make the next day.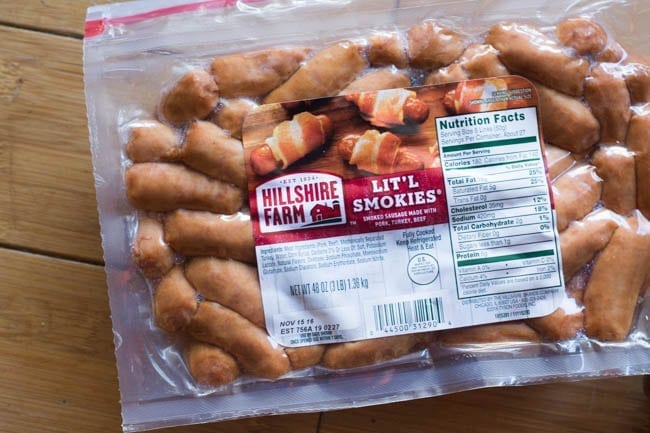 For this recipe, you just need:
Everything but the Kitchen Sink Dip Recipe
Ingredients
48- ounce package of Lit'L Smokies® smoked sausages
1 bottle of favorite BBQ sauce
1 tablespoon garlic powder
1/2 Tablespoon onion powder
1 Tablespoon Italian Seasoning
Instructions
Cook on high for two hours. Enjoy!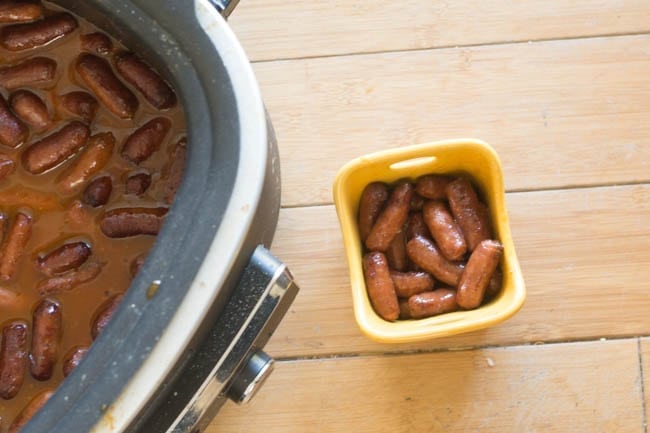 Now, for the recipe I made with the leftovers! I think there's nothing better than a delicious dip. We always have them when we throw parties, and I feel like they are the perfect party food.
This recipe really is everything but the kitchen sink – but don't worry, all the flavors blend together perfectly. It's a recipe that you can throw together in recipes (are you sensing a theme today?), but it just works.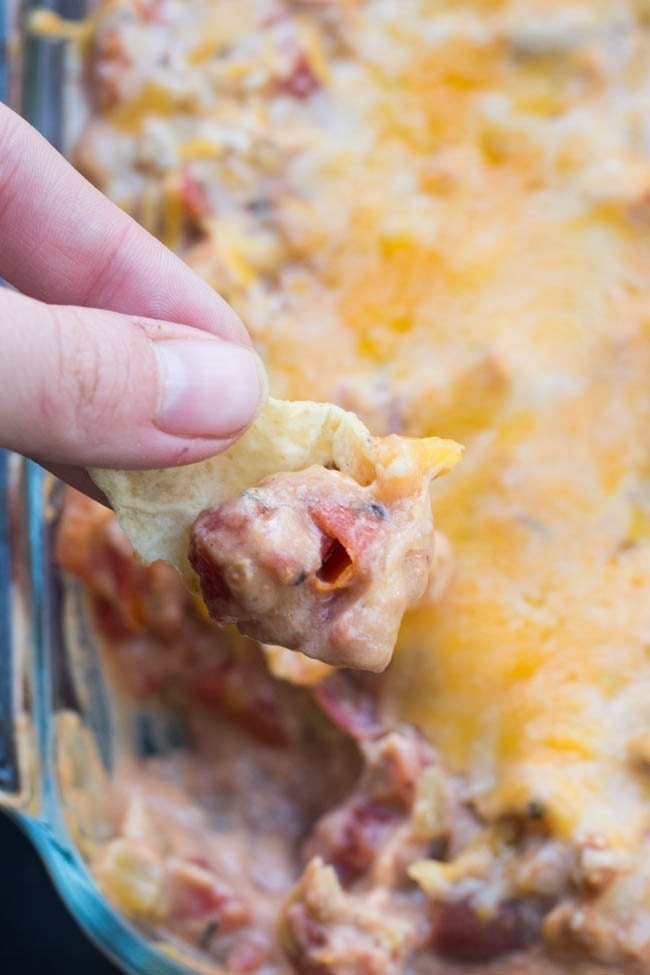 I mean, anything with beans, some meat, and, of course, cheese, is going to be amazing, right??!
After I made these, Jack kept asking for us to get it out so he could have even more. I was happy to oblige, because it meant I could sneak a few more bites as well.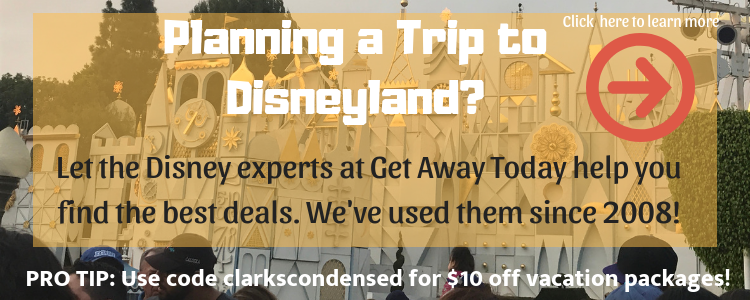 Oh, and you'll see in the video that I didn't put any spices in – we felt that while the flavor was good, it needed a little more of a punch, so we added a few more ingredients to the list. I also didn't chop up the Lit'l Smokies® smoked sausagesas fine as I would have liked, so make sure you chop them up nice and small for a more cohesive dip!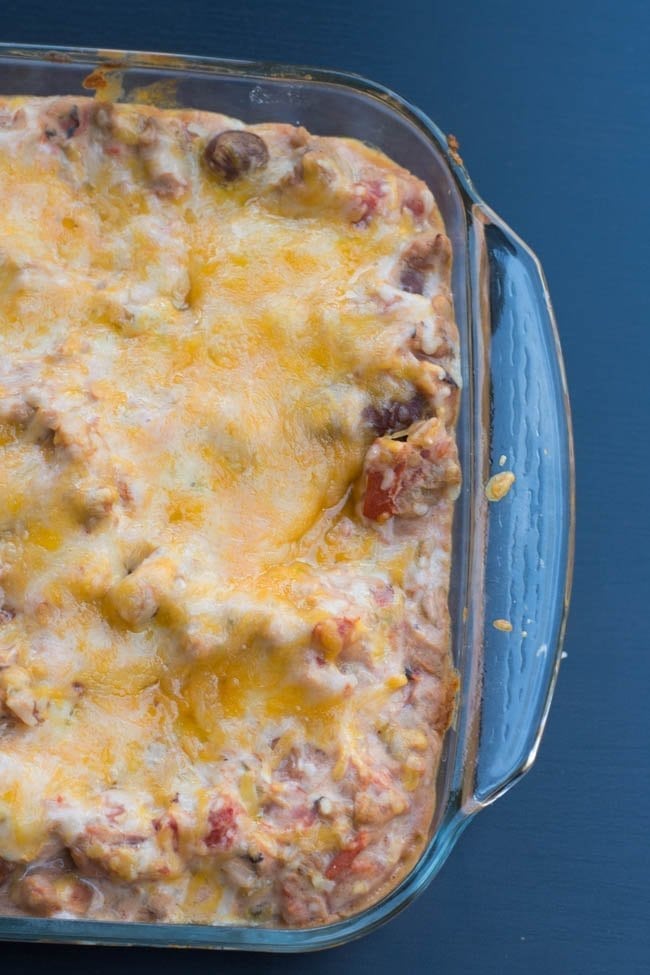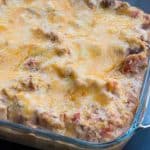 Everything but the Kitchen Sink Dip Recipe
Ingredients
1 can refried beans
1 can fire roasted diced tomatoes
1 small can diced green chiles
1/2 pound ground sausage cooked and crumbled (I used turkey sausage)
1 cup diced Lit'l Smokies® smoked sausages smokies
1/2 jar white queso dip
1 teaspoon garlic powder
1 teaspoon cumin
1 cup shredded Monterrey Jack cheese
Instructions
Combine all ingredients except for the Monterrey Jack cheese in a ball until everything is smooth and combined.

Sprinkle shredded cheese over the top.

Pour into an 8x8 baking dish.

Bake at 400 for 15 minutes, or until cheese is nice and bubbly.

COMMENT POLICY:
All we ask is that you be kind. We welcome differing opinions, but any comments containing personal attacks, sarcasm, etc. will be removed immediately. Keyboard warriors aren't welcome 🙂 All comments are moderated and may take time to be approved. Anything not pertaining specifically to the content of a post will be removed (including comments about ads).