If you want to give a unique and fun DIY wedding gift, this fancy wedding pen holder would definitely be a great idea!
This is Kathleen, from Fearlessly Creative Mammas, again. I want to be perfectly clear that it's me and not Katie writing this post or you might scratch your head and wonder for a minute. This is why. My son is getting married in December and this post is about one of the things we are doing for his wedding. Can you imagine if you thought it was Katie's son? He's so little and cute, but then you would have thought something weird. We can't have that at all. My son is 22, so it really isn't weird. So,here we go…
My son proposed to his beautiful bride to be in July and the wedding is in December. Now we are in the planning phase. They are getting married in the temple, so we don't have to plan anything there, but they want a nice reception with a dance, so we do have a little planning to do there. Actually, there will be two receptions, but I'm only helping with the one where we live. The other will be a few weeks later in the the city where she grew up. It's going to be a fun time for sure!!
The colors and theme mirror the peacock feathers. Pretty right? For the guest book, I pitched the idea of scrapbook pages for the guests to sign that can go in their wedding book. Kelsey liked that idea and her mom suggested adding some of their engagement pictures to the pages for the guests to see. Great idea for sure! You have to have different colors of pens for the guests to pick and I found a 15 pack of Sharpies, so I got those. Then I came up with this way to hold them and because Kelsey is so awesome and not a Bridezilla at all, she loves it! YAY!!
You start with just a rectangle chunk of wood. Mine measures 9 inches long and about 4 1/2 inches square.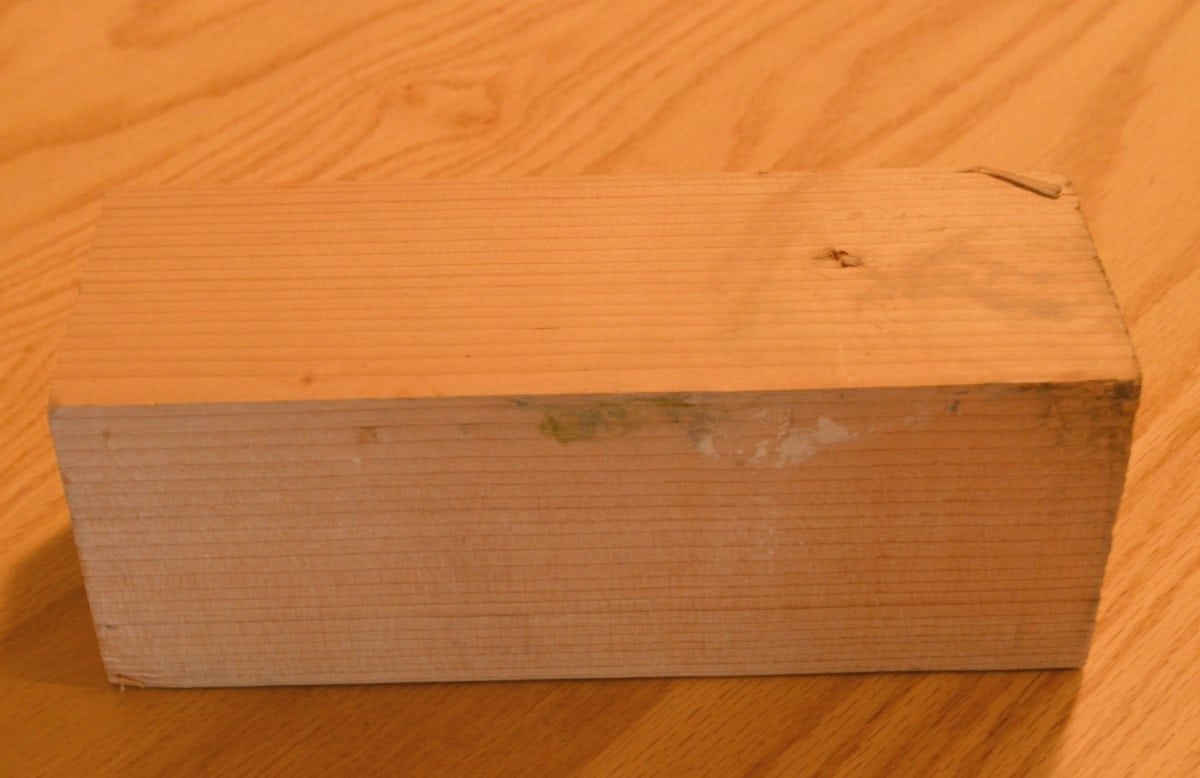 Next, you measure for a grid, having the cross points be where the pens will go. I have three rows of five, for each of the 15 pens.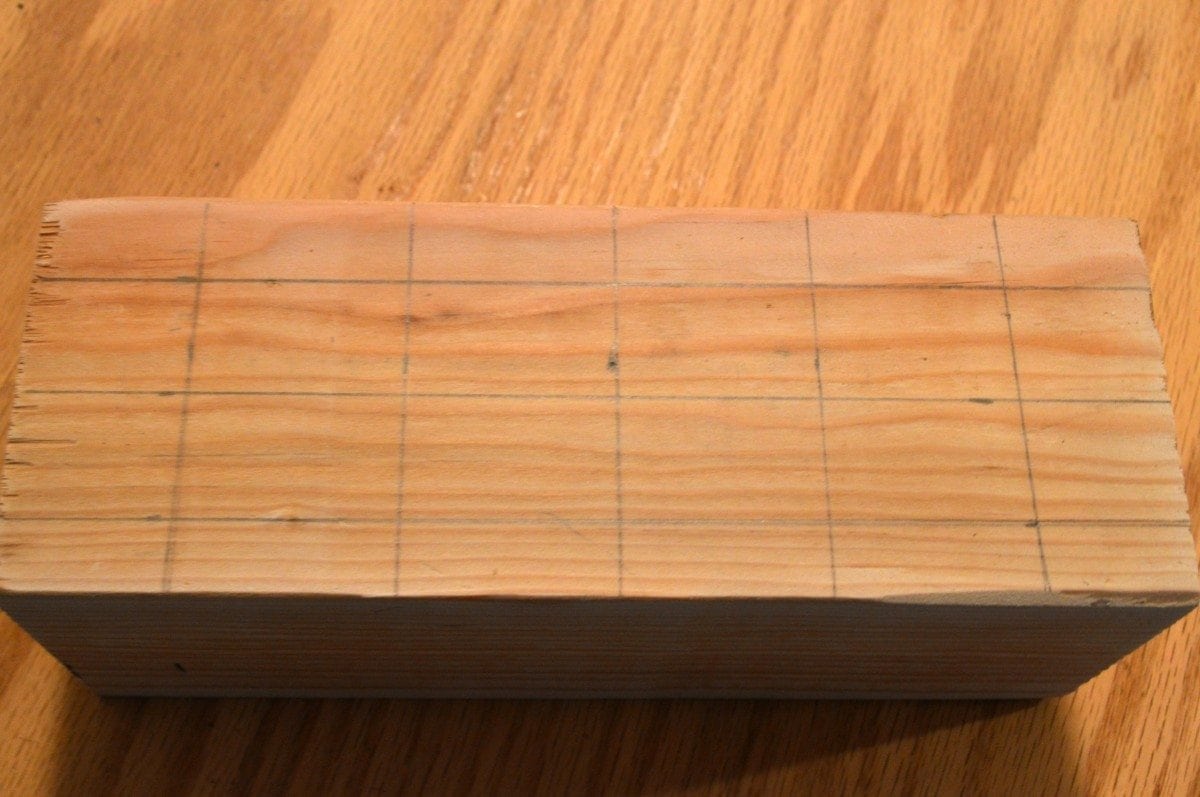 Next, you drill out the holes at the cross marks. I had my son do this part because he has to do something for the reception besides just show up. Right? For this piece of wood we used, when he drilled the holes, some dings happened in the wood.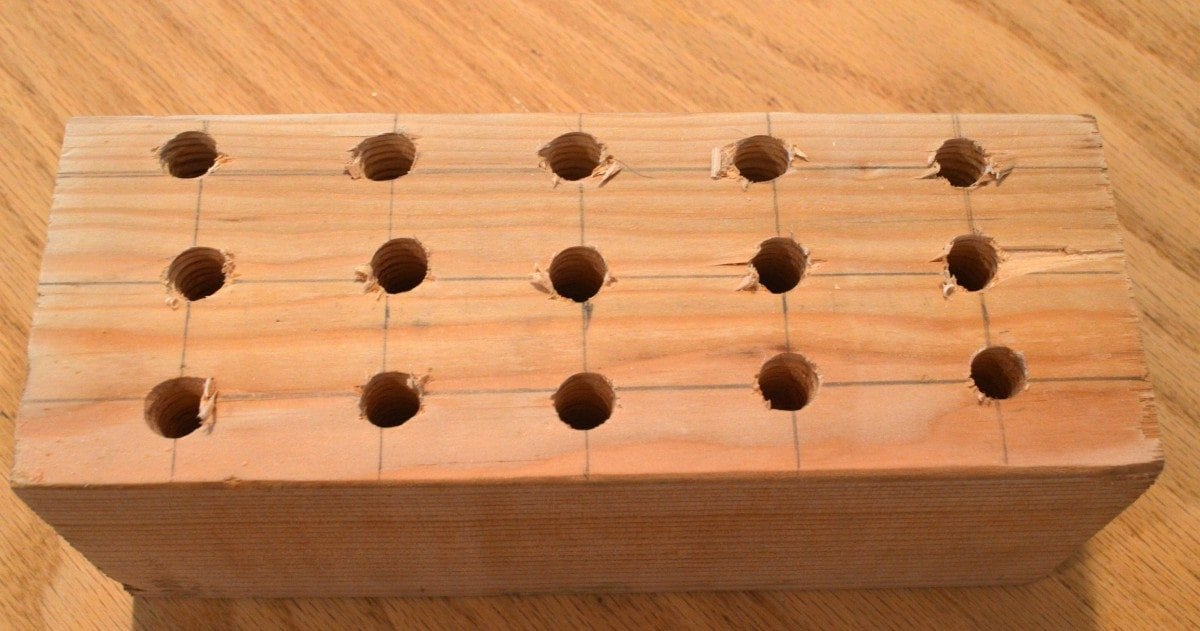 Use some wood filler to fill in all of the spots. You want it to be smooth when you are done. Allow the filler to dry well.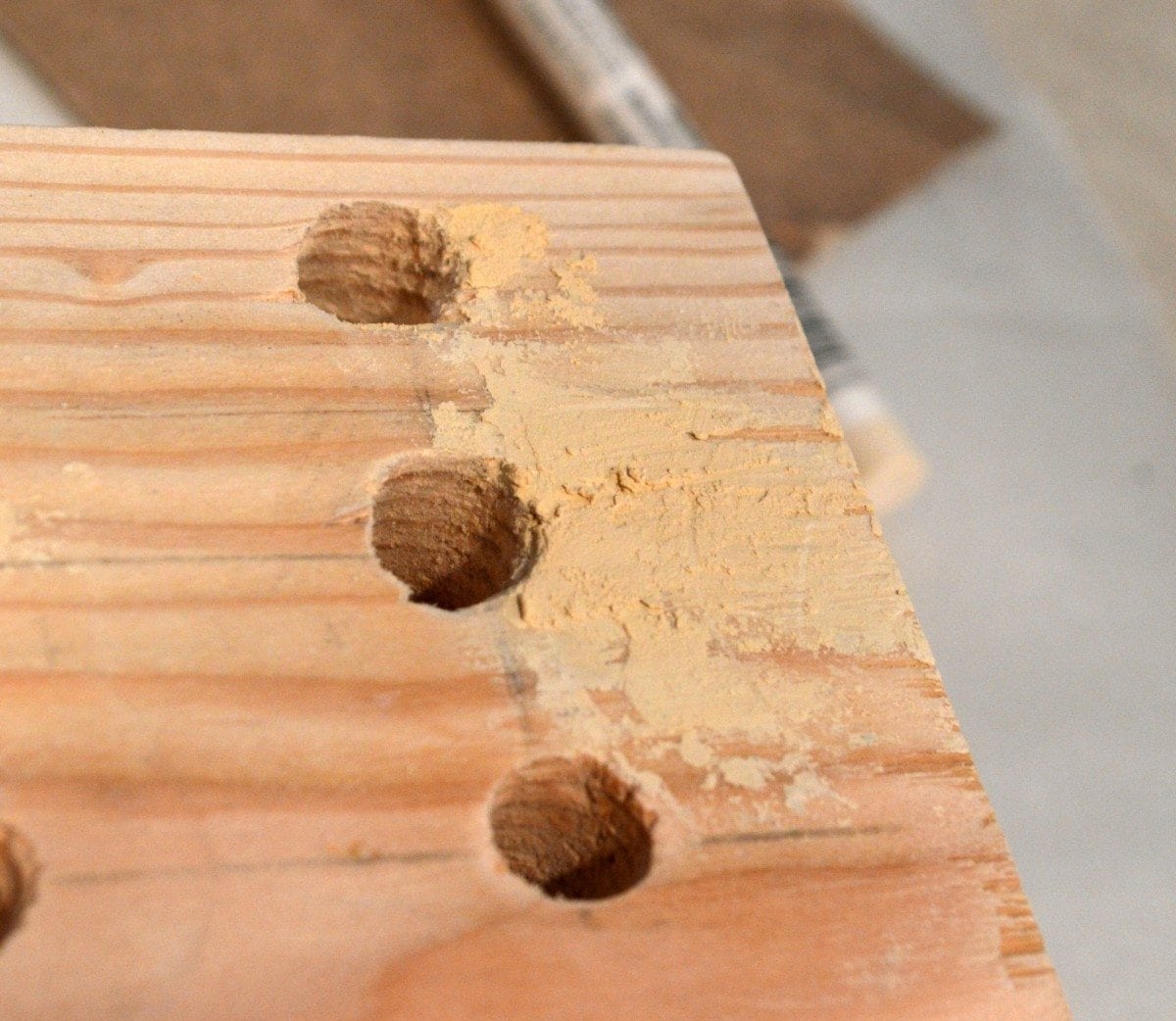 Use a piece of sandpaper to smooth out the spots you filled in. Also, use a file to sand the edges of the holes you drilled.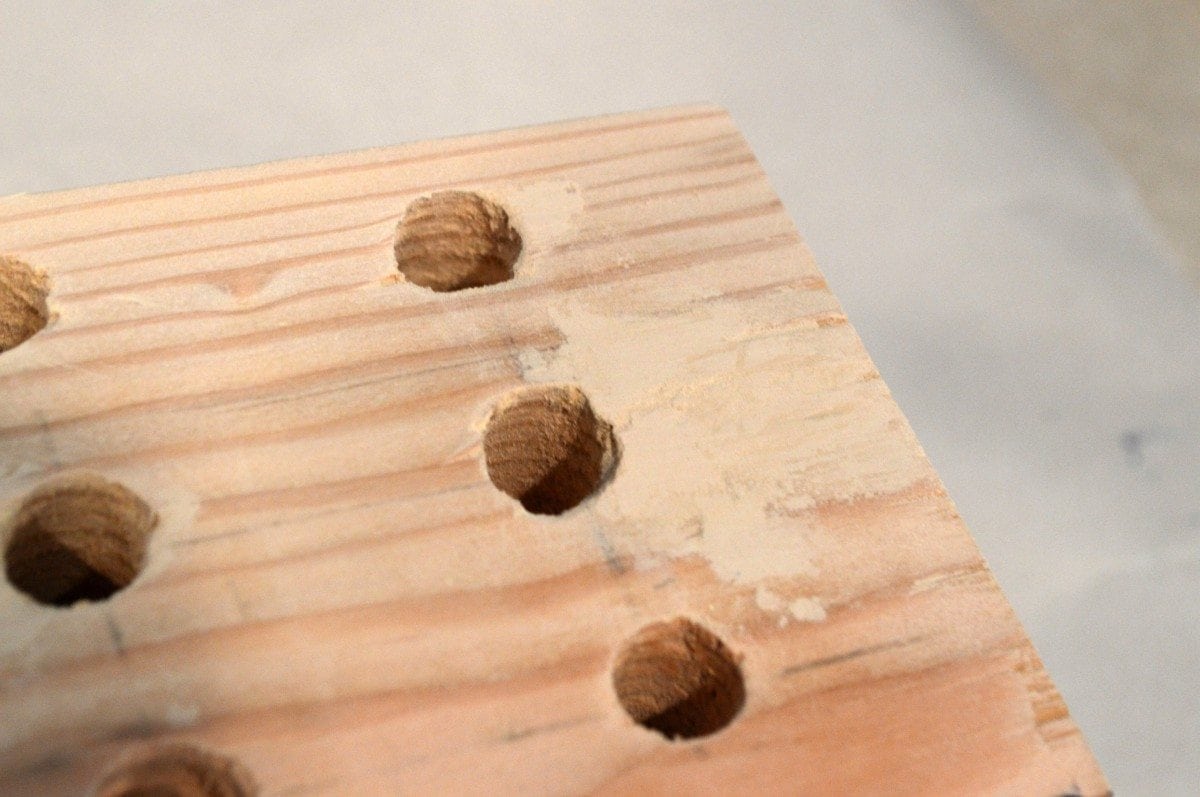 Pick your paint color and paint the whole piece of wood. I used three coats of paint because this wood sucked the paint up some and I wanted it completely covered. I used dark blue paint because that is one of the colors. I also found this paper to cover the sides that is similar to peacock feathers.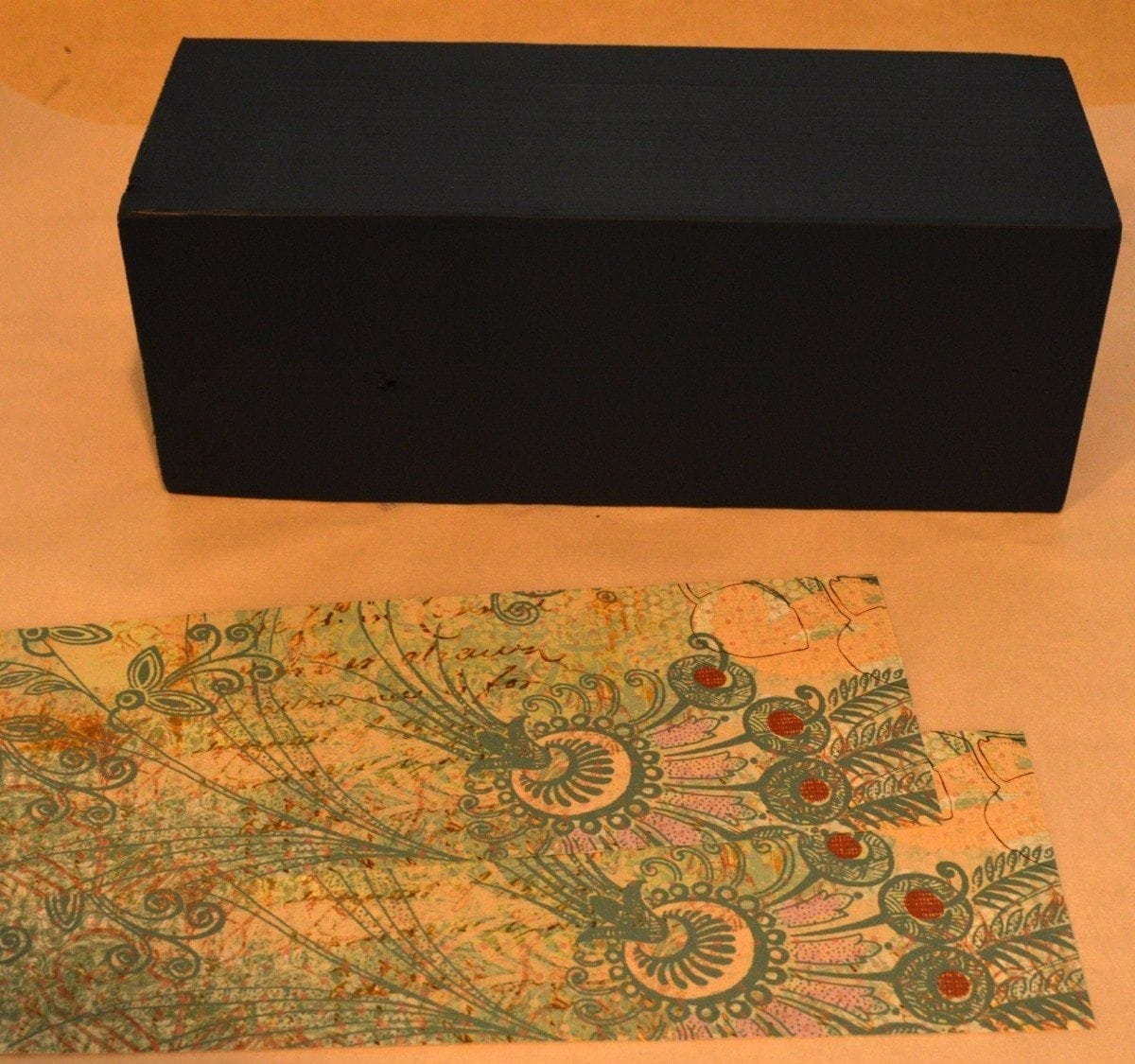 When the paint is dry, measure the paper to cover two sides of the wood. Then use Mod Podge and generously cover one side of the wood. Place the paper in place. When you are placing the paper, be sure to press out any air bubbles you have. Allow the paper to dry completely. Then cover the paper with another layer of Mod Podge and allow it to dry completely.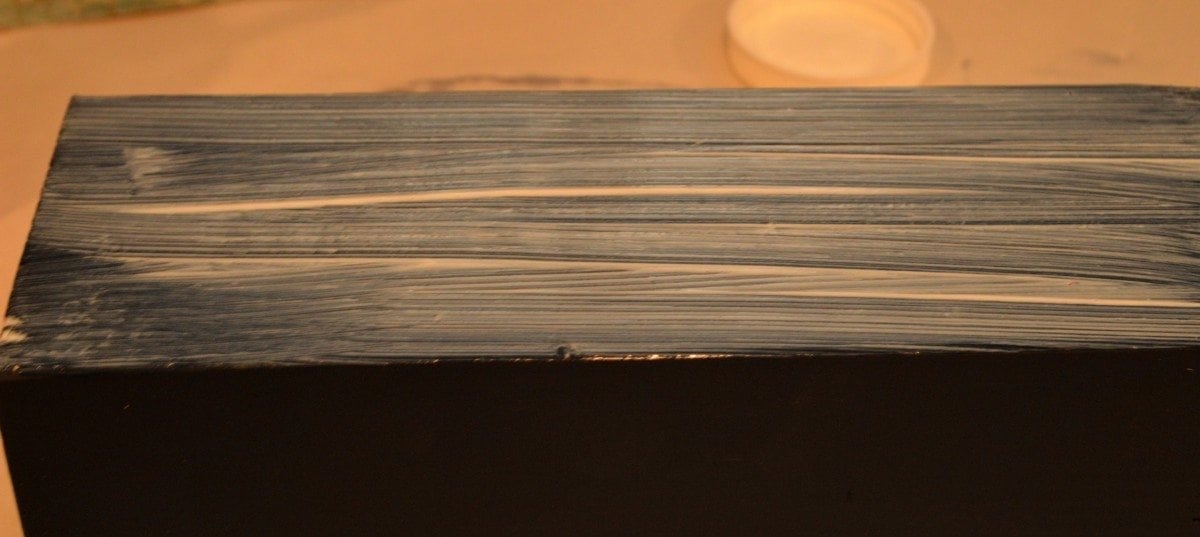 I decided to add their names and wedding date to the bottom of the wood in one of their other colors. I used my Silhouette to cut out a piece of vinyl I got from Expressions Vinyl and then I added it to the bottom. Now they won't have any reason to forget their anniversary, as long as they keep this holder. After you have the vinyl in place, cover it with Mod Podge to protect it. Allow it to dry completely.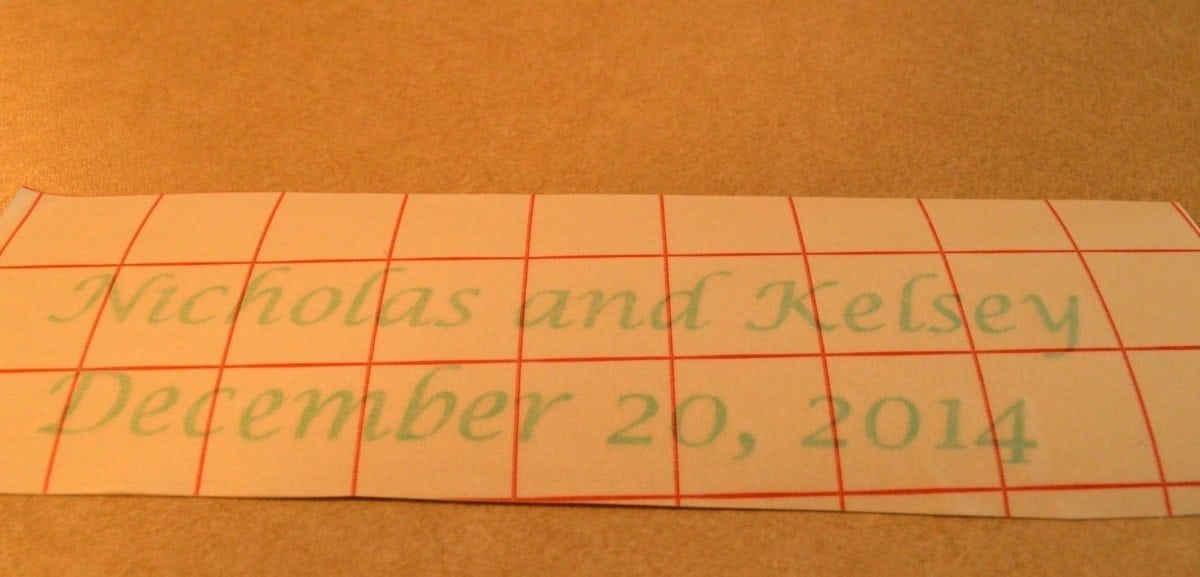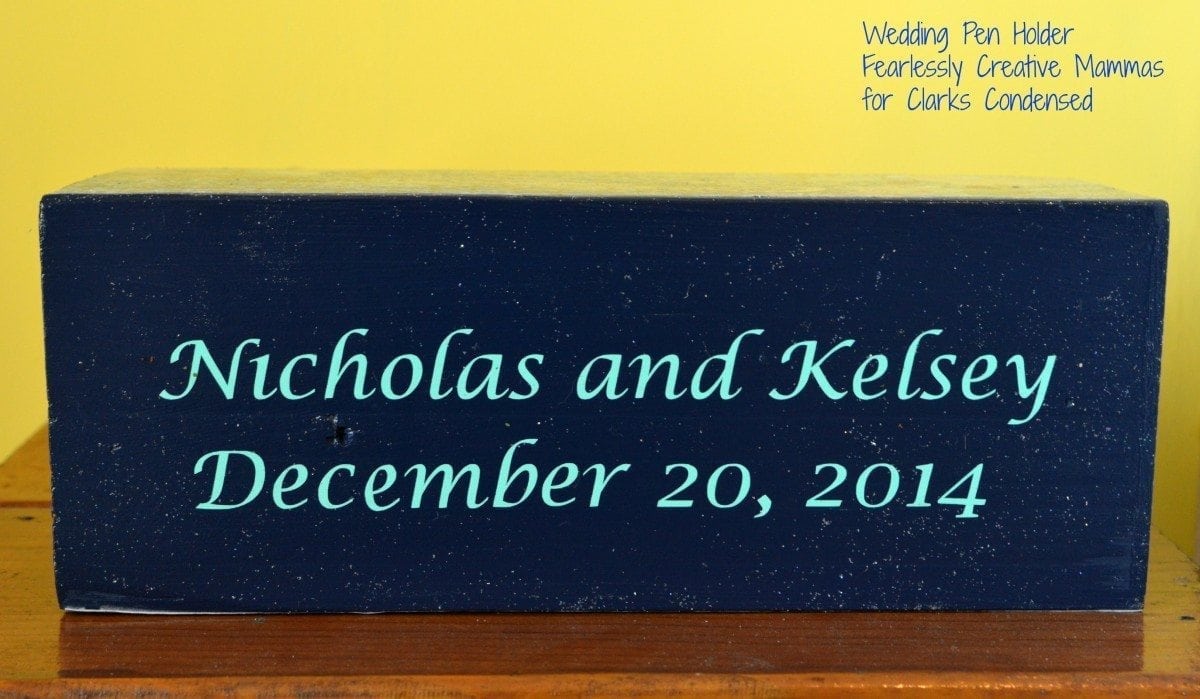 The last thing I did was to use spray glitter to cover the top of the holder and give it a little extra sparkle. You can see that the sparkle gets on the other sides a little bit and that's okay. Everyone should have a little sparkle on their special day!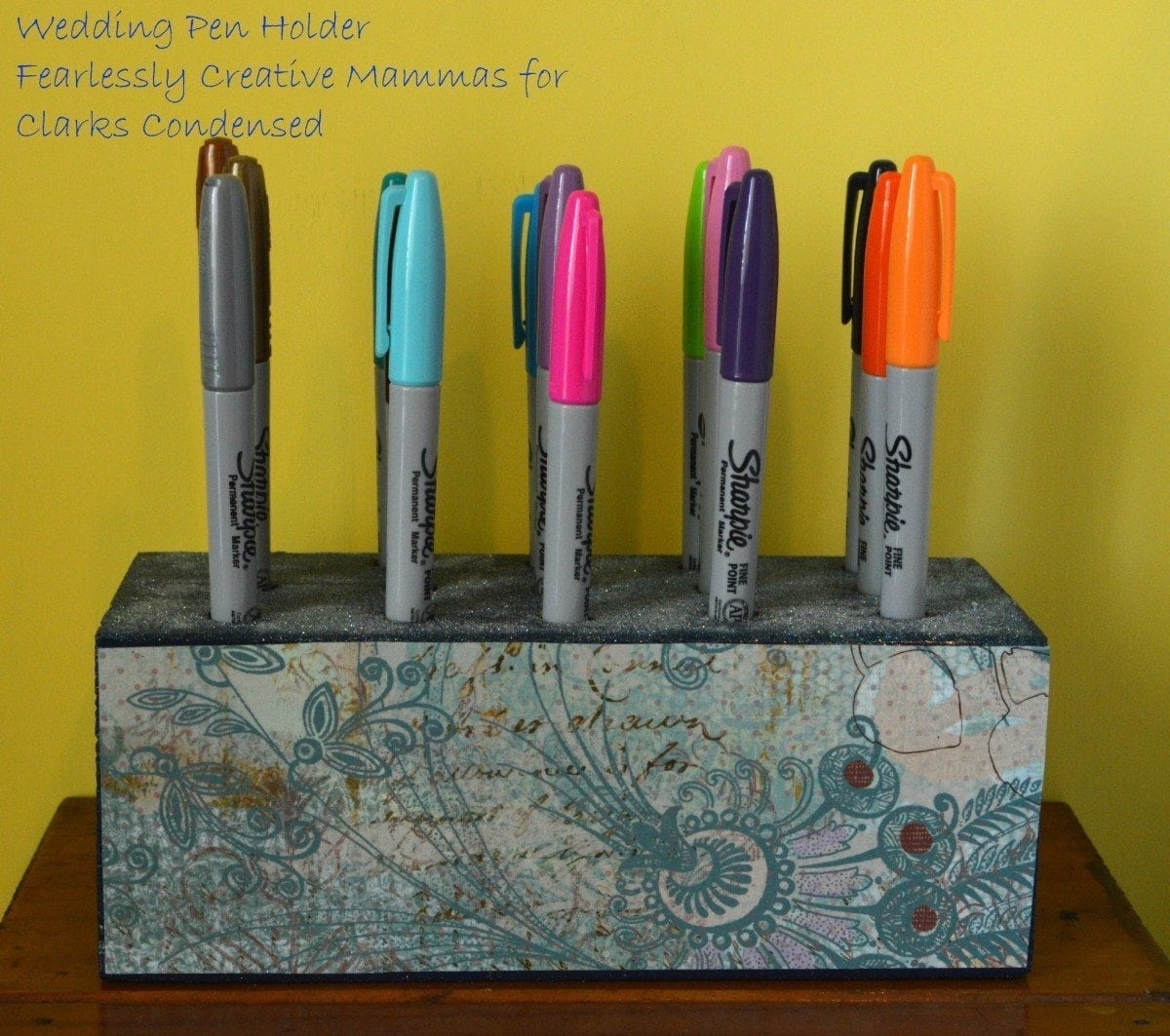 Thanks for following along with me. Please stop by over at Fearlessly Creative Mammas and see what else we have been working on.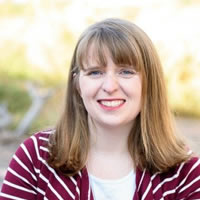 Katie is a Colorado-native, BYU graduated, and most importantly, wife to one and mother to three beautiful boys. She is passionate about sharing her experiences with others – especially about pregnancy, breastfeeding, cooking, and crafts. She is an International Board Certified Lactation Consultant. She loves spending time with her family and helping others find joy in family life.