Although we moved into our new home back in December, I feel like we are still trying to finish unpacking and make it seem more like home. I'm envious of those people who move in, unpack, and have everything beautifully decorated in just a few days. I guess we all have our own strengths (and organizing is NOT one of mine!)
One area that I've especially felt wasn't complete was our kitchen. We don't currently have the largest kitchen, and since I have a lot of kitchen supplies, it can get a bit hectic in there. Still, I kept feeling like there was something missing – something that would pull everything together and make it feel more homey.
My mom always has had rugs throughout her house, including in the kitchen, and it's something I loved. When Wayfair offered to send me a new Home Dynamix rug, free of charge, to try out, I knew exactly where I wanted it to go – in the kitchen. To me, it felt like the ideal place for it, and it was something our kitchen needed. Not only do we have wood floors, and it would help protect them a little bit more, but I felt it would bring a much needed 'pop' of decor into the room.
Forrest wasn't totally convinced – he doesn't think kitchens need rugs. However, as soon as it arrived, and I set it out, I think he agreed with me that it was just what our kitchen needed.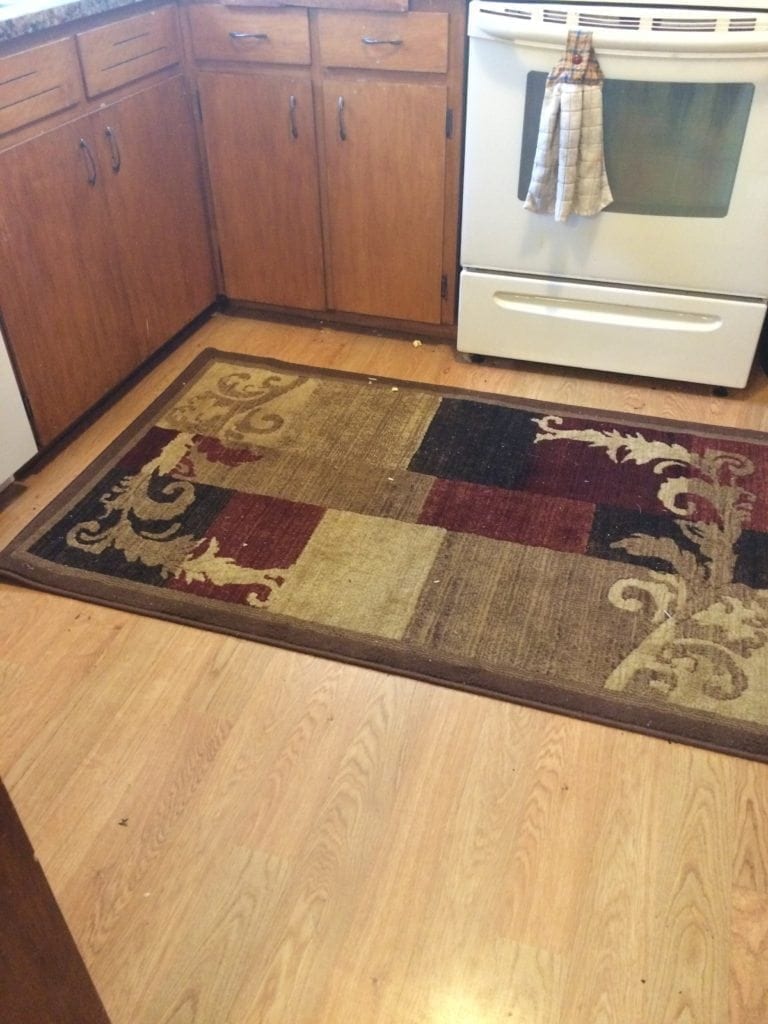 I felt like the colors went with our cabinetry and the hard wood floors, and I just love how it brings everything together. I'll admit I wasn't so sure about the pattern at first, but it really has grown on me. The rug is also very soft, which makes standing on it to the dishes more comfortable! They have a lot of great options for rugs and you can see more here.
What are some of the simple ways you make your home more personal?
Don't miss our BEST posts, deals, and more!
You're almost there! Just enter your email below and you'll receive exclusive content, straight to your email. 
COMMENT POLICY:
All we ask is that you be kind. We welcome differing opinions, but any comments containing personal attacks, sarcasm, etc. will be removed immediately. Keyboard warriors aren't welcome 🙂 All comments are moderated and may take time to be approved. Anything not pertaining specifically to the content of a post will be removed (including comments about ads).