KAYA Mattress Review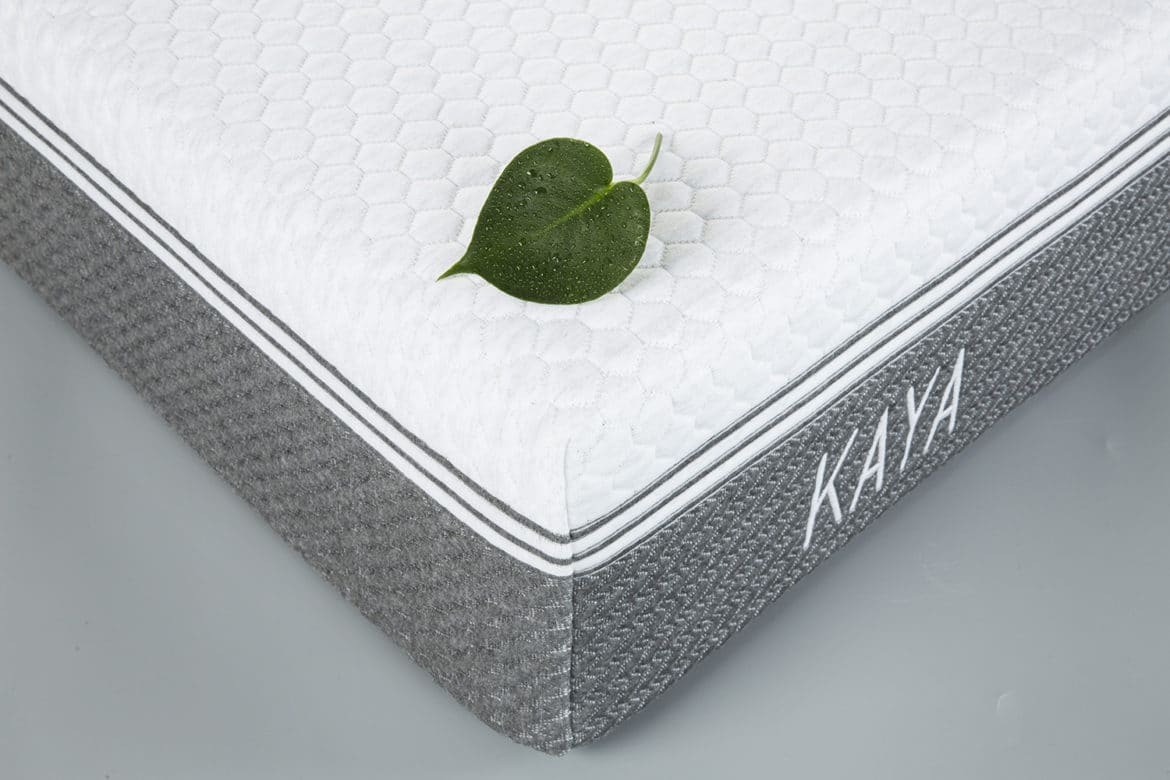 All of our six children are grown up now; five are married with children of their own. Here are our five oldest granchildren with a couple of photo bombers in the background: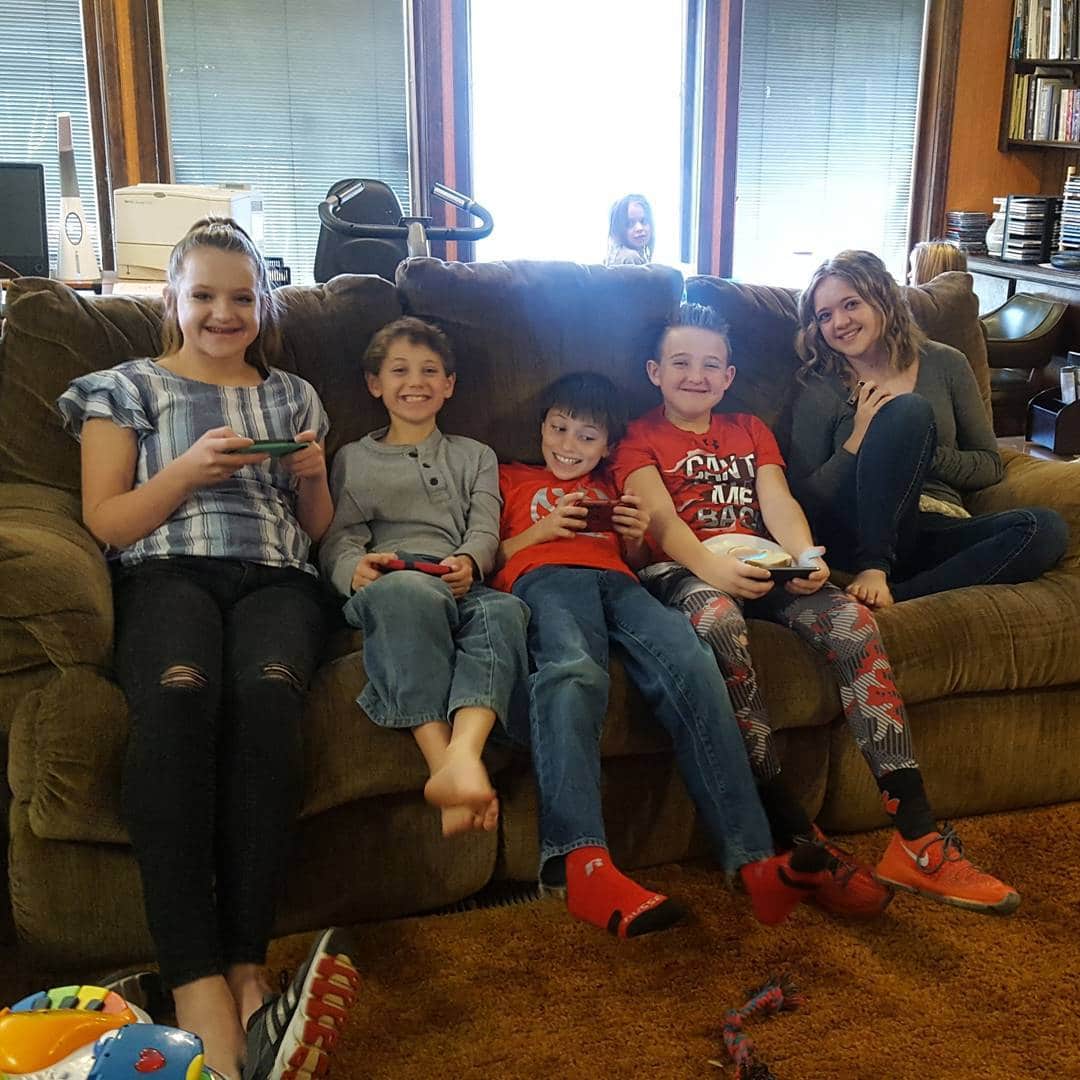 The full-size beds we had furnished their parents' old bedrooms with over the years were beginning to seem a little small for two adult visitors, especially when a baby or toddler crawled in with them.
We had been fortunate enough to replace two of the three guest beds with queen-size mattresses,and were planning to wait until next spring to replace the third one. Then we received an offer from KAYA Mattress Company just before Thanksgiving for a new queen-sized mattress in exchange for our honest review of their product.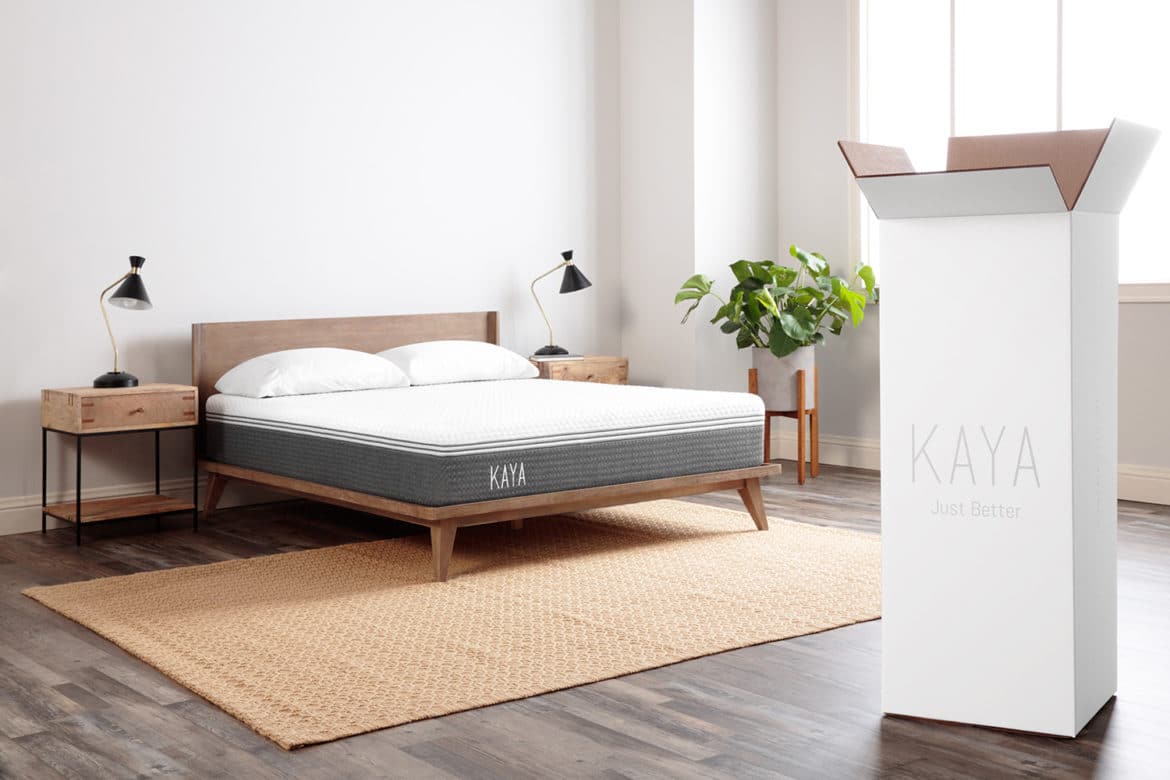 We were so happy for this opportunity since our daughter, Kristalyn, and her husband, David, would be spending the Thanksgiving holidays with us and staying in that room. Kristalyn was a little concerned that the full-sized bed in the room would not be large enough for the two of them and also baby Hazel, who hadn't yet made it through the night in her own bed.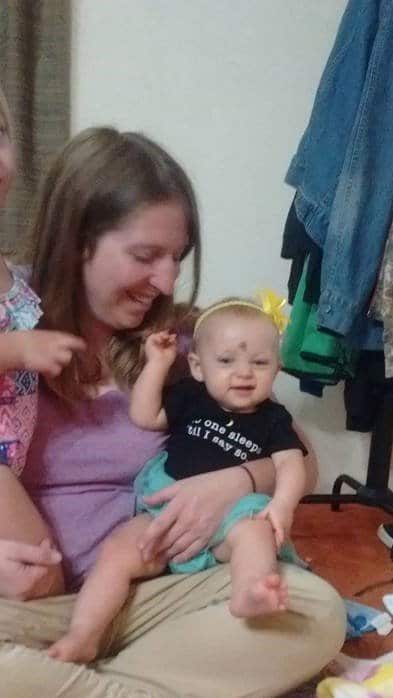 We asked if KAYA could guarantee delivery by the Tuesday before Thanksgiving, and they were happy to accommodate us.
We were so excited when the box containing the KAYA mattress arrived!
Unlike mattresses of old, which require a box springs for support, KAYA mattresses do not.
Fully expanded all the mattresses, regardless of size, are 11 inches deep.
They are made with two layers of USA-made high-density foams, combined with a core that's made from over 1000 pocketed coils, resulting in unmatched durability and comfort.
They are among the newest hybrid premium mattresses that are purchased online and then mailed directly to your doorstep in a box small enough to be left at your front door. They are heavier than typical high density foam mattresses, however, and when the box arrived we did need two people to get it up the stairs.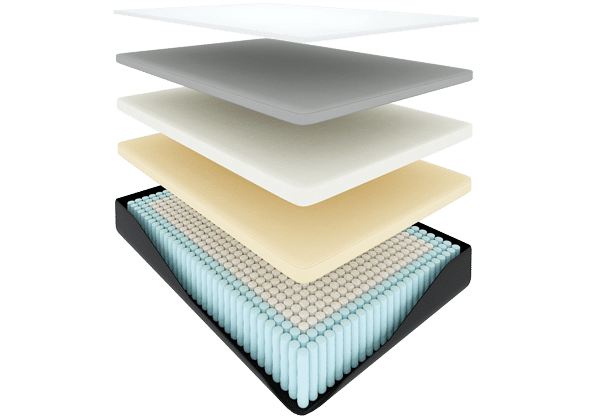 What's Included?
When we opened the box, all that was in it was the mattress and instructions. The compressed mattress is encased in plastic so you want to carefully cut it off so you don't accidentally damage the mattress. As you do so the mattress immediately begins to expand.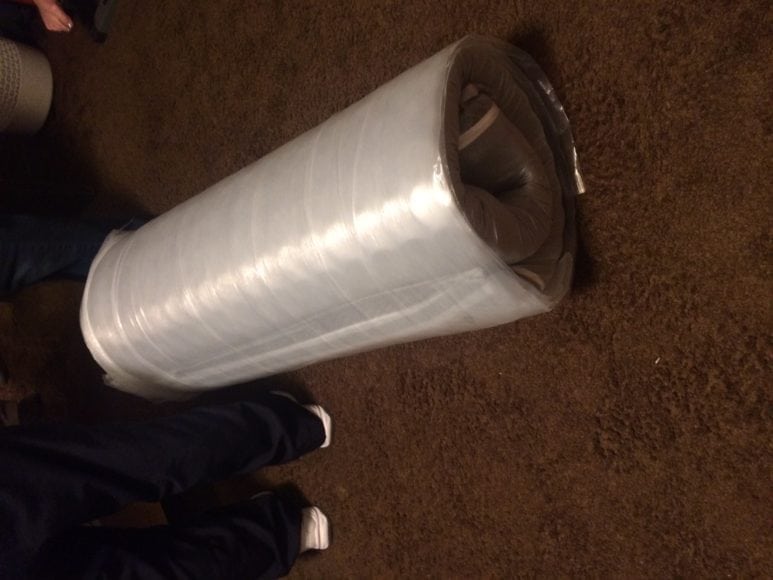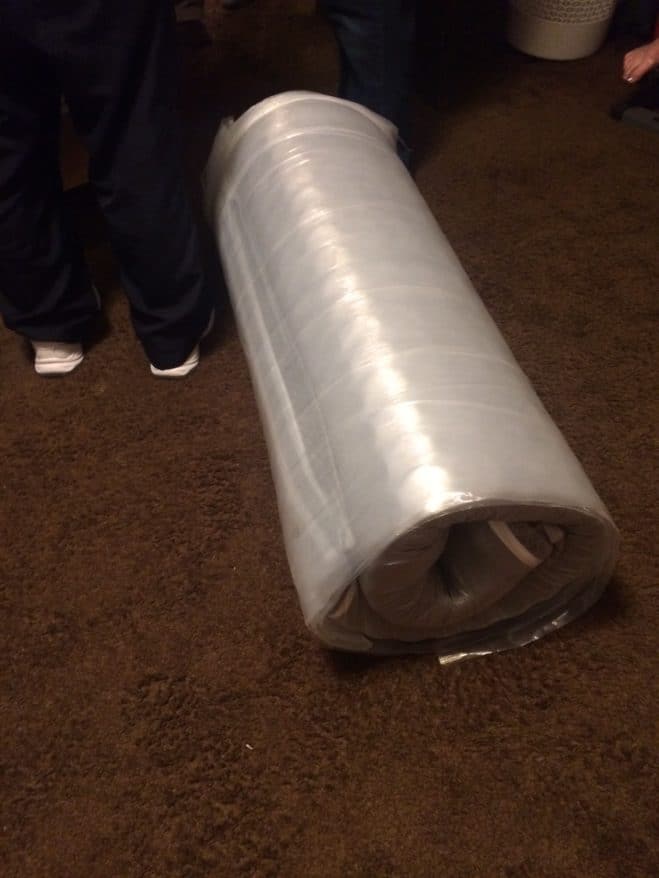 Off-Gassing?
Some new hybrids have a strange, temporary odor when you first open the box, but we didn't notice it with our new KAYA. The mattress immediately expanded to almost regular mattress-size although it can take up to 48 hours to fully expand. Ours was ready to sleep on within just a few hours. Fully expanded, KAYA mattresses have a depth of 11 inches.
KAYA Mattress Firmness and Comfort
This is now Katie talking – I LOVE this mattress. We are often at my parents house, and it's typically during Oliver's nap. Oliver always chooses this bed to sleep on, and I fall asleep with him almost every time.
I'm very picky about mattresses – I don't like anything too firm. I feel like it has the perfect combination of softness without feeling like you are going to sink in…and not too firm that you feel you are on a rock. I think it definitely rivals the mattress Forrest and I sleep on at home.
We have reviewed many mattresses over the past few years, and this one is definitely at the top of my list for the most comfortable.
What Makes KAYA Different?
Unlike the old box spring and saggy mattress combination that had previously been in the bedroom, we had no complaints with our KAYA. Kristalyn and David agreed that it is a beautiful mattress that gives you a firm, yet extraordinarily comfortable sleep. How does it accomplish this? Here is the explanation from its own website:
"The KAYA mattress was designed in a way that brings out the best from its foams and pocketed coils. We had tested many different combinations and competing mattresses with the goal of creating the best hybrid available. The foam density used in our KAYA mattress is higher than most hybrids' out there. Our pocketed coils system is one of the best to have ever been made, with incredible edge support as well. Our cover has the perfect stretch a premium mattress should have, with specialized ThermoGel for a cool, breezy feeling."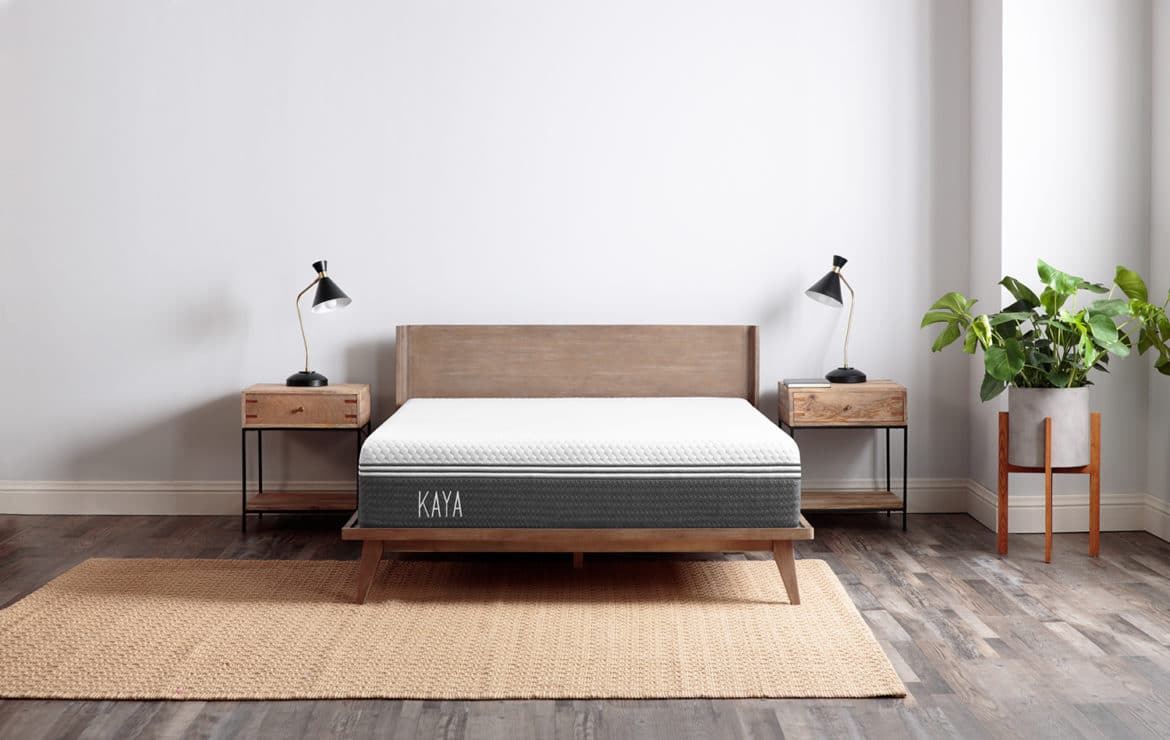 KAYA Warranty
For more information and to see why you're going to fall in love with this mattress, visit their website at Kayasleep.com.