Eve Mattress Review and Cost: Is It Worth Buying?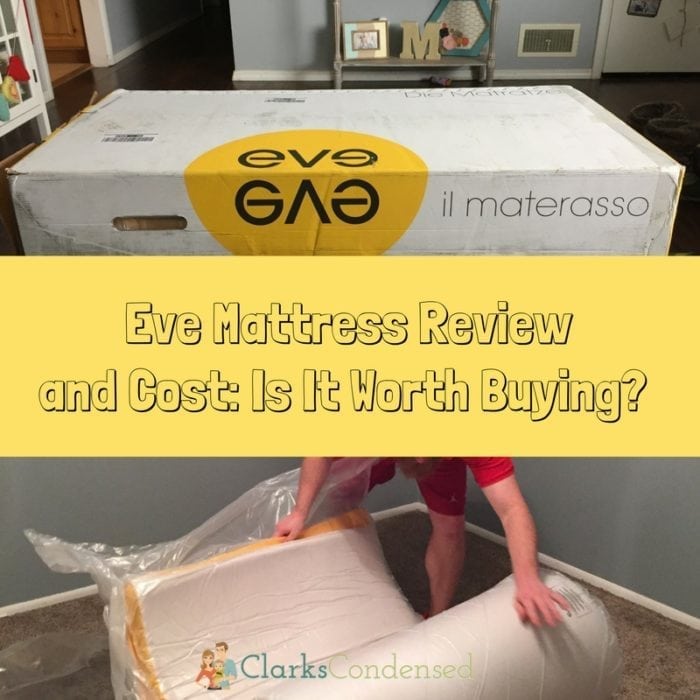 For the first ten years of our marriage my husband and I shared a Queen sized bed.
After we added our two daughters to our family, we started to outgrow the Queen and my husband wanted to upgrade to a King. I was hesitant because I was comfortable with our bed. I loved how it felt, I didn't want to risk getting a new bed that wouldn't give me the same quality sleep.
However, after receiving our new mattress from eve– a King size no less- I am a firm believer in it!
We were so impressed with the entire process.
There is only one firmness to choose from and it builds upon a traditional memory-foam design. After picking the size we wanted it was quickly shipped right to our front door!
It arrived in a large box. The box was bright and cheery and easily designed to open swiftly.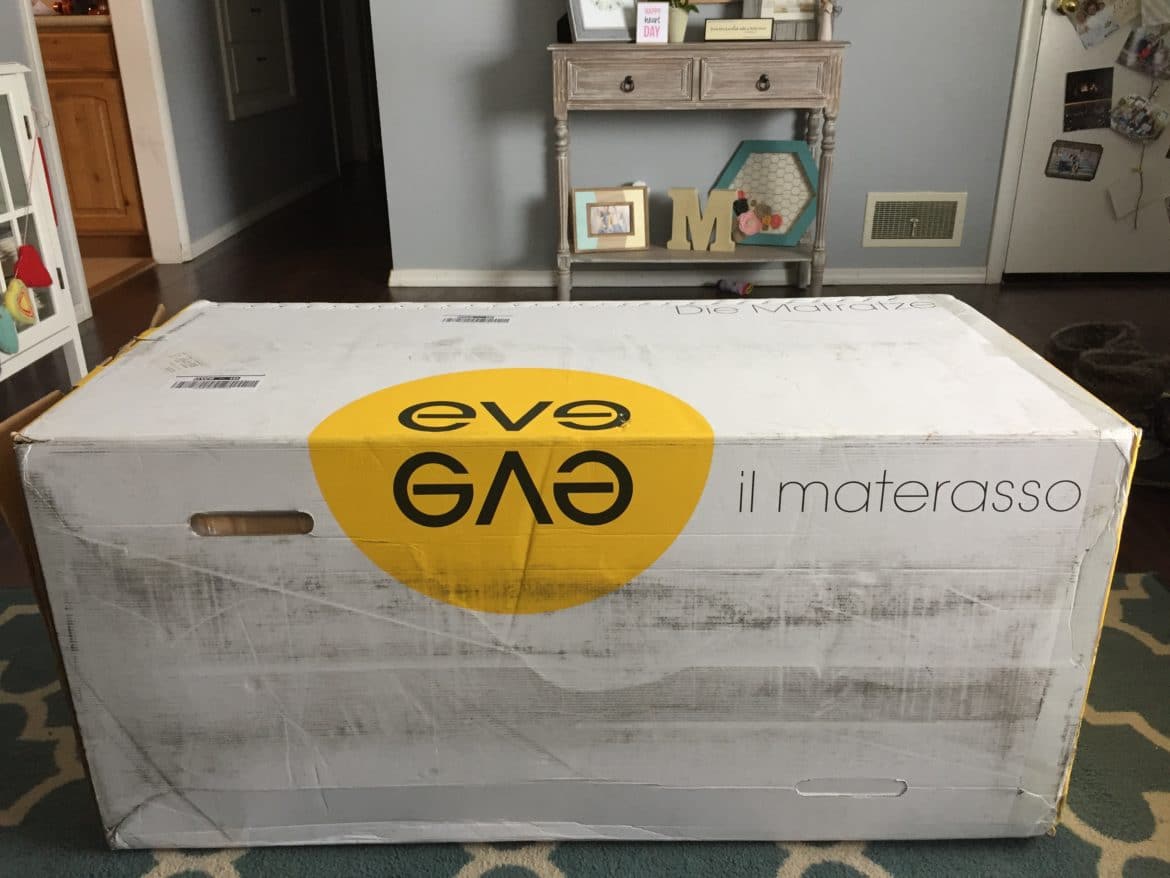 We took the mattress out of the box right in our living room because our old mattress was still in our bedroom.
This meant we then had to carry the rolled up mattress into our room once it was cleared out.
I would recommend opening the box, and taking out the mattress in the room it's intended to go in.
Taking the mattress out of the box was not too hard. I had to push and pull a little but once I got a good grasp, it slid out easily!
The mattress comes wrapped up in plastic. Once it is out of the box you simply unroll it, cut off the plastic and let it expand.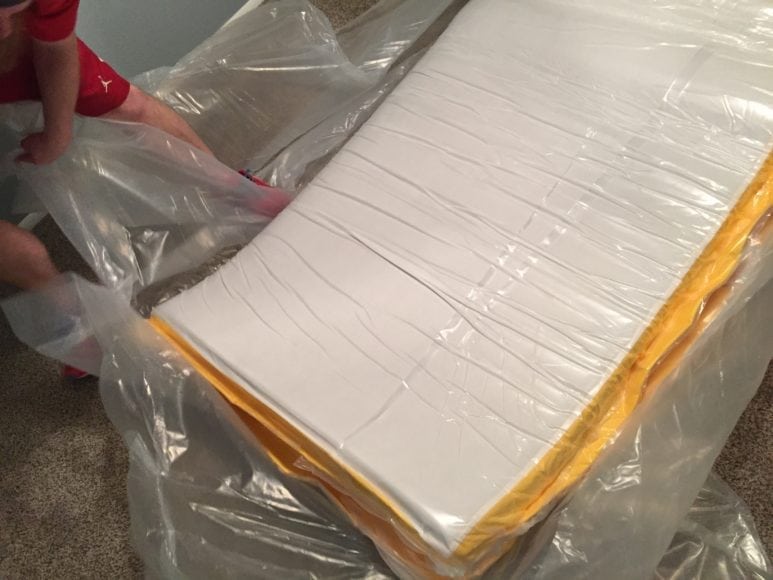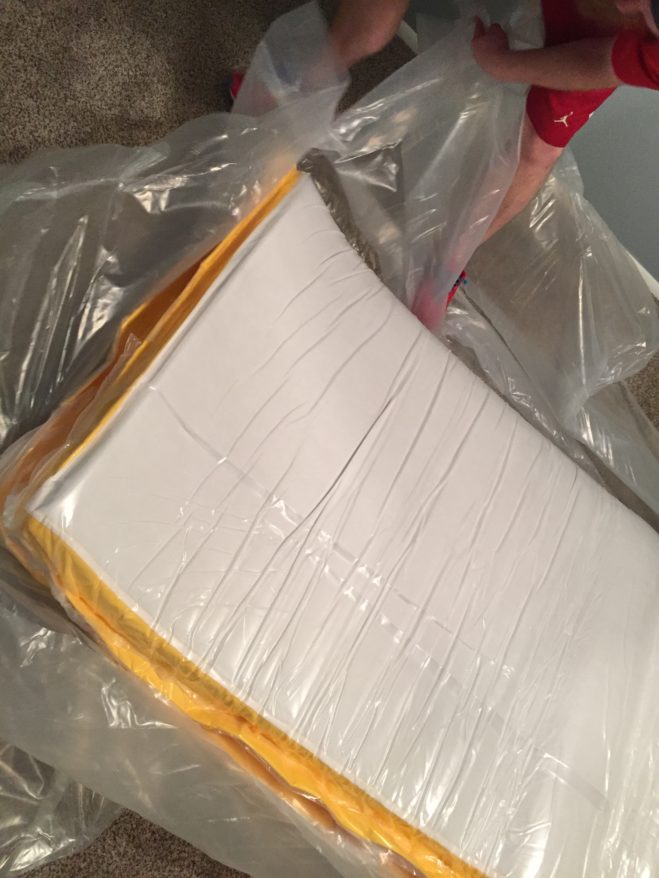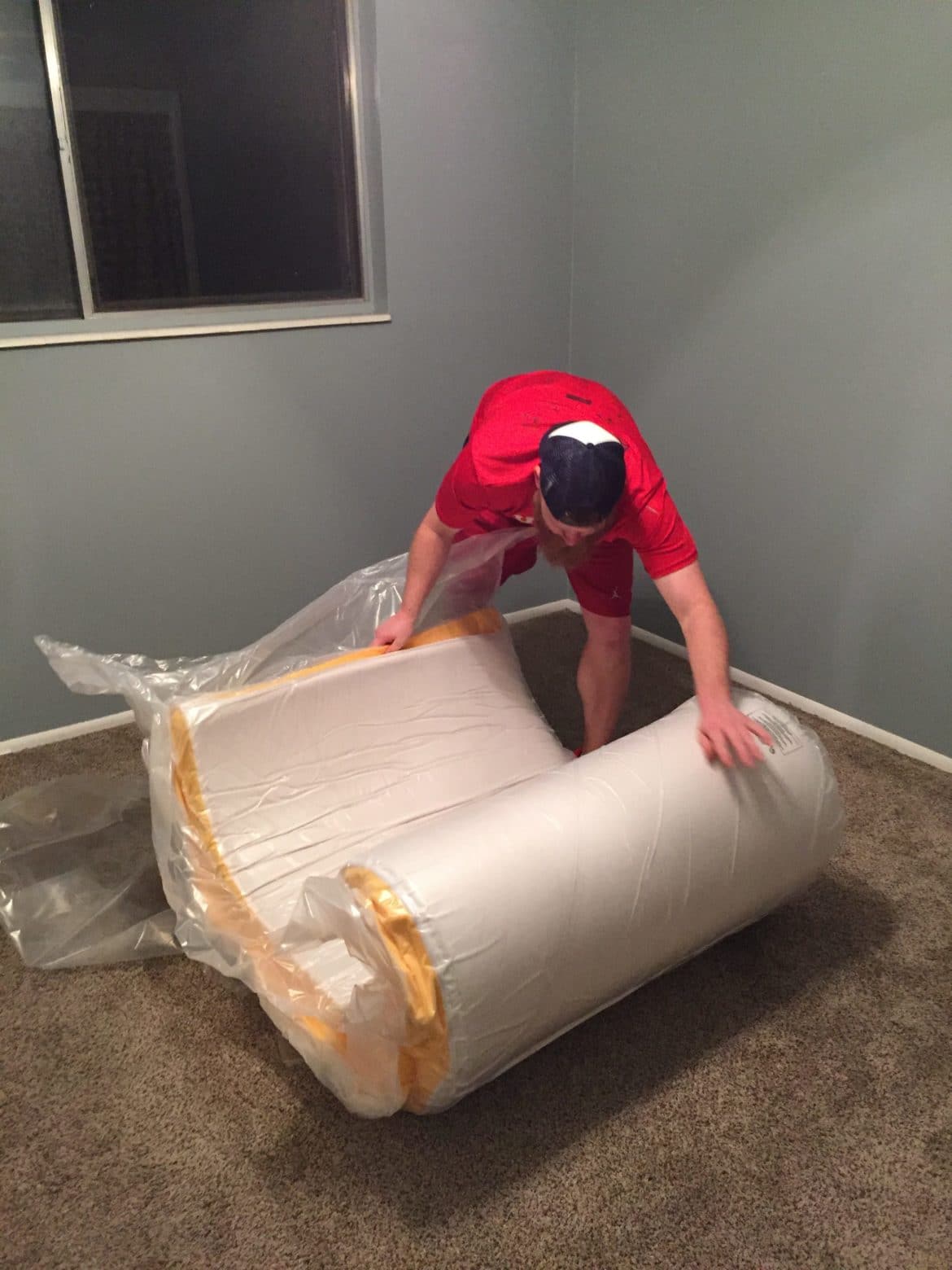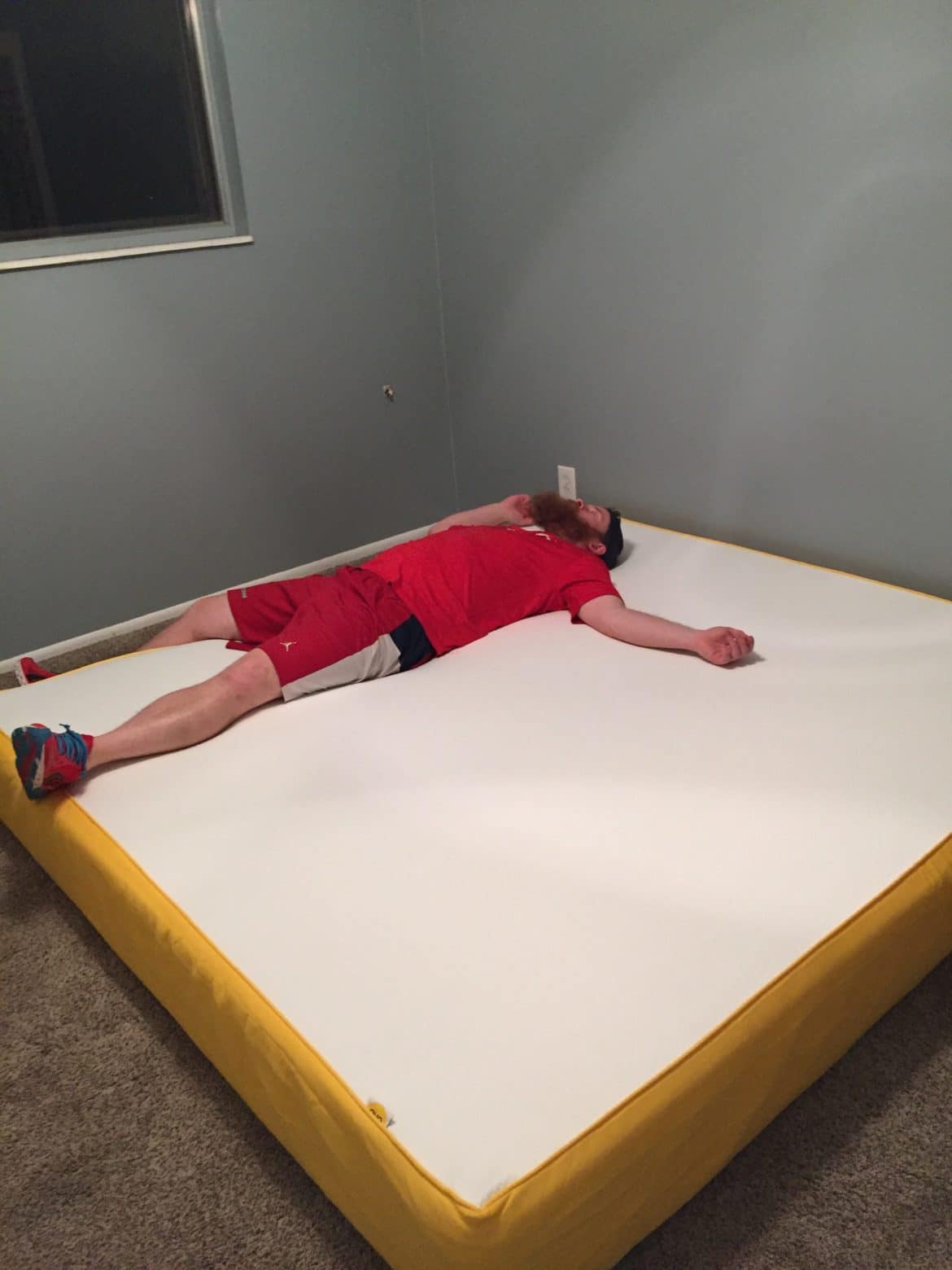 For best results, you should let it fully expand for 24 hours before sleeping on it.
Our eve Mattress experience
We have had our new mattress for over 100 days and I can honestly say my body has adjusted to the feel of the mattress and I get such a good night's sleep!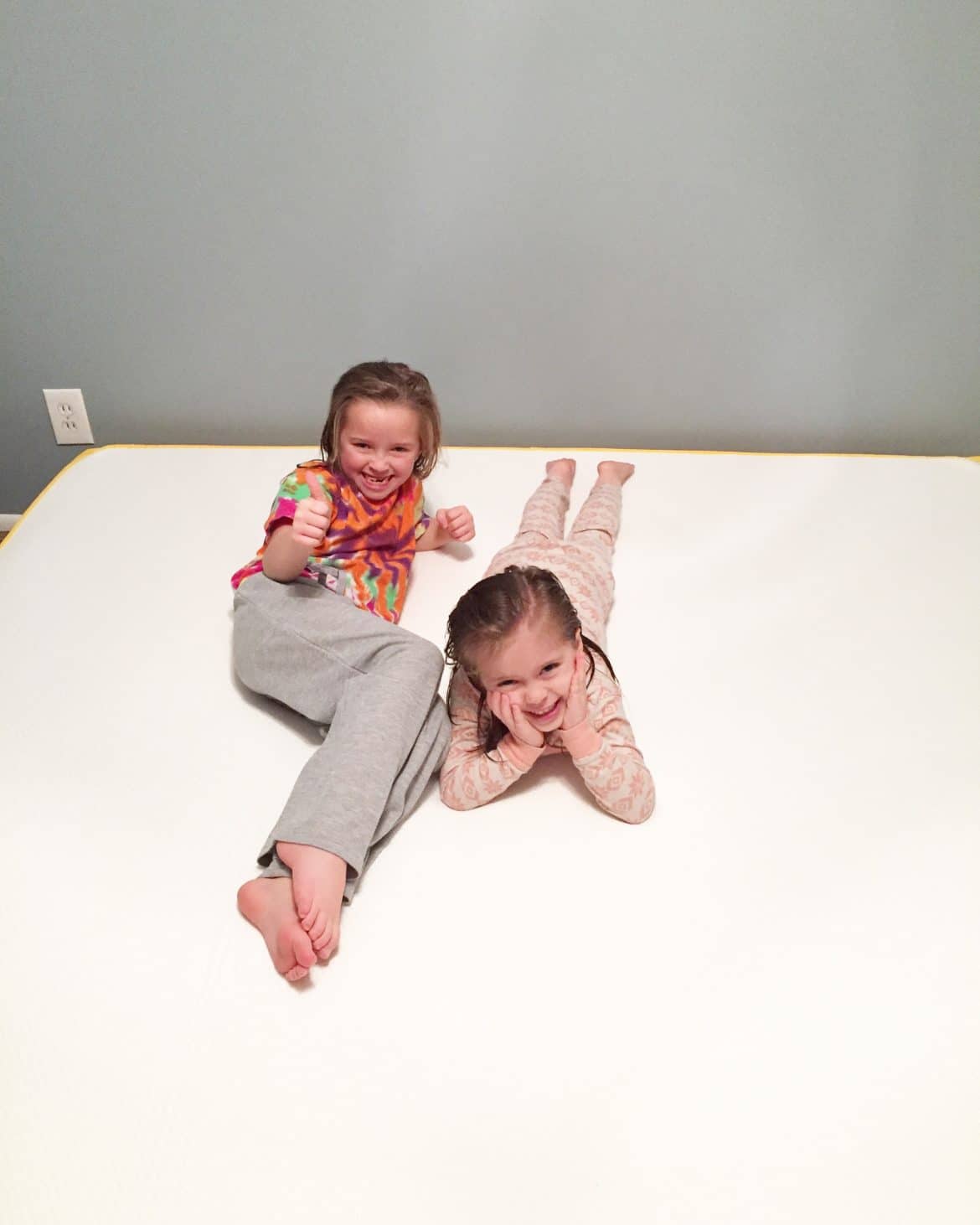 I love how it is firm yet soft and my body really conforms to where I sleep. My husband has a bad back and has been sleeping so much better on our new mattress, too.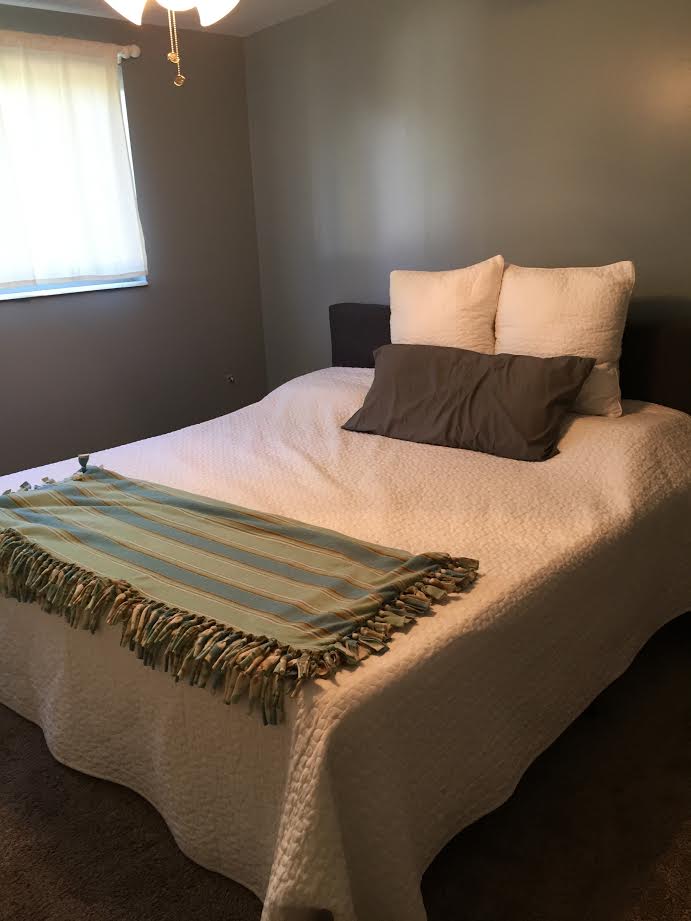 I would tell anyone to buy this mattress from eve. I love how it was shipped right to our door in a timely manner, and the convenience of it arriving in a box- it makes it going in a room so much easier than a regular mattress! We also appreciate their 100 day risk free trial. Because it takes that long to get used to a new mattress we didn't feel like we had to decide if we liked it right away. After the 100 days we were definitely sold on it. We love it!

eve mattress cost
So, what is the cost? Well, it depends on the size. Here are the current prices for different sizes (most up to date information can be found here).:
Twin: $449
Twin XL: $499
Full: $549
Queen: $649
California King: $749
King: $749
These are very much in line with similar mattresses, so we think it's a great price. If you aren't sure if you want to make the investment yet, you can purchase one of their top-of-the-line pillows for $75!