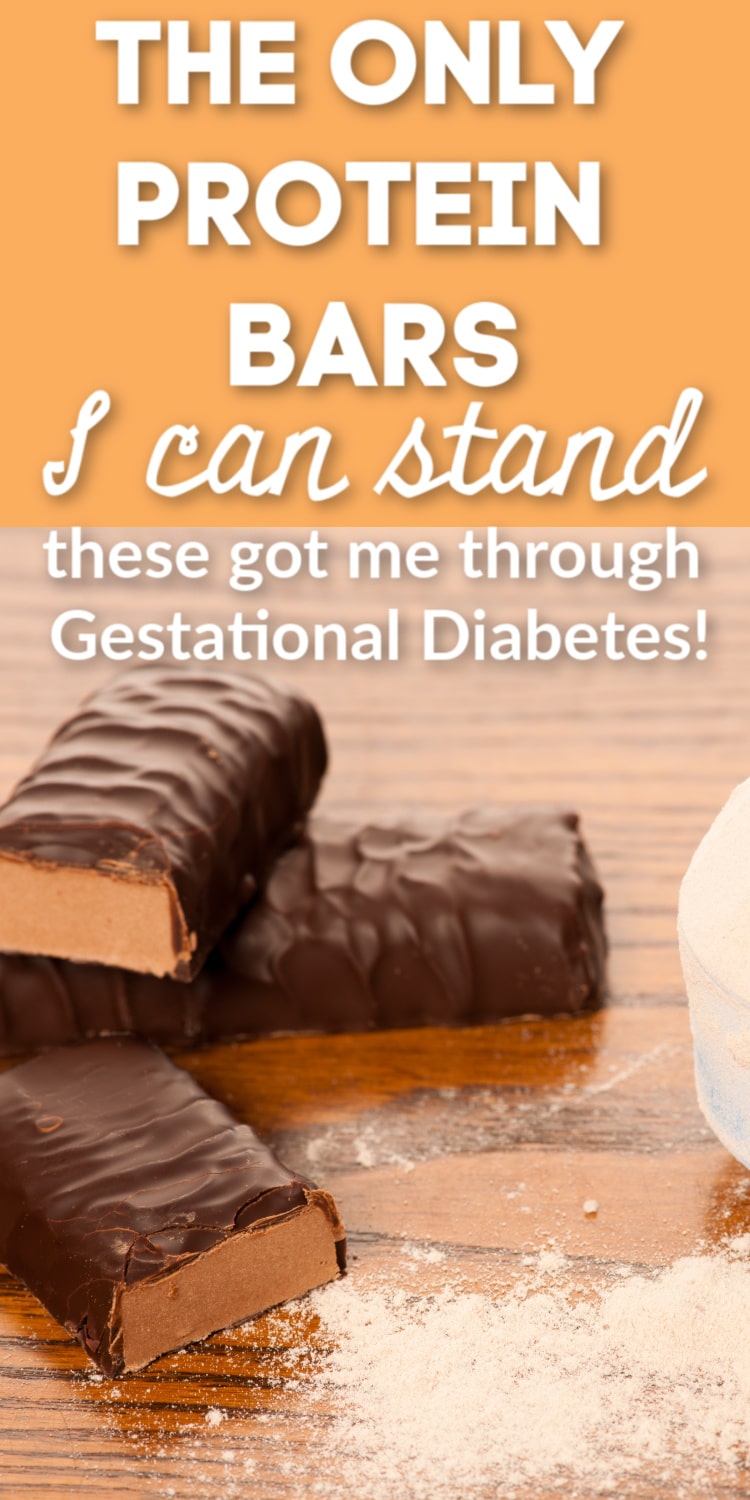 I have been on the search for the BEST protein bar – and I finally found one that fits the bill for me. Here is my review of Built Bar Protein and Energy Bars – as well as a Built Bar coupon so you can try them out, too!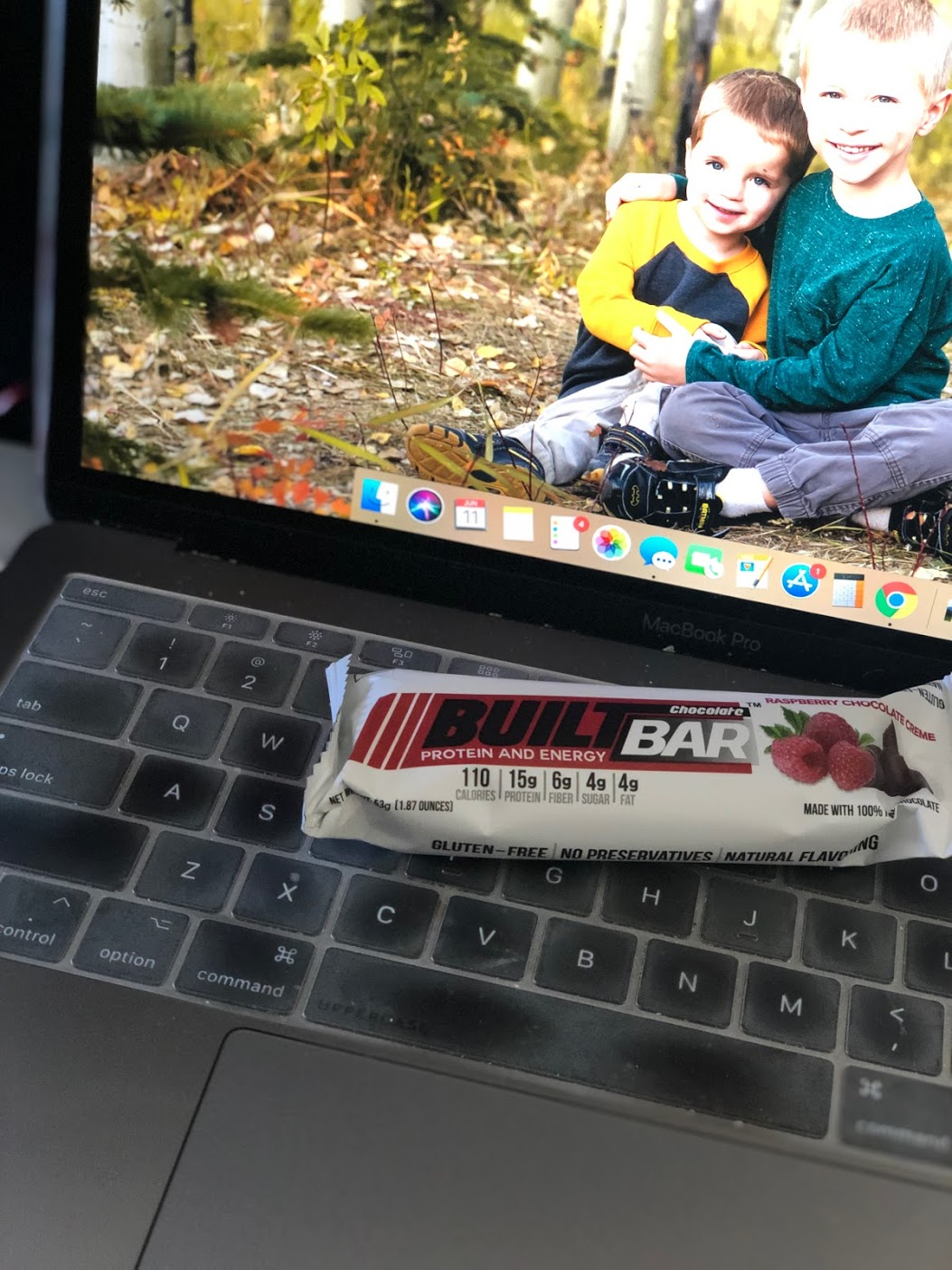 For years, I have been on the search for the best protein bar.
One that wasn't filled with artificial ingredients and flavors.
One that I could stand eating day after day.
One that wasn't super dense and didn't have that protein bar after taste.
You know the one I am talking about!
I've tried so many different brands, and while there were a few I thought might be serious contenders (ThinkThin – I'm looking at you), nothing has ever stuck.
While a protein bar isn't essential to life, I have trouble getting a bunch in naturally, so protein bars help.
Especially when I'm pregnant. I've had trouble with a lot of different foods throughout this pregnancy, and while I know I should be trying to focus on protein as much as possible – the "easier" sources of protein aren't as easy to find.
ANYWAYS.
A few months ago, I was at a conference in Salt Lake City.
My brother-in-law was nice enough to drive me a few places, and on one of our trips, he started talking about this new protein bar he and my sister had been loving.
He said it tasted like a candy bar and unlike any other kind of protein bar he had eaten.
I immediately was interested in trying it, especially after reading about it online, and before the end of the day, I had placed my first order of a variety box.
I could hardly wait for them to arrive, especially after the rave reviews from my brother-in-law.
They arrived quickly, which was nice. I wasn't totally sure what to expect, but I was excited to try them.
Well, spoiler alert – I really do love them. Since April, I have had one almost every single day, and I just keep ordering more.
Since I started eating Built Bars, I've seen different influencers online posting about them, so I guess they are gaining popularity. I thought I would share my thoughts on them so you can decide if they are right for you.
I have purchased all of my boxes myself.
Originally written in 2019; updated in 2020
Built Bar Coupon Code
I know this is probably what everyone wants from the get go, so yes! I can offer you a coupon code because I joined their ambassador program.
You can use the code CLARKS to get 10% any order from BuiltBar.com. Free shipping is always included.
Built Bar Flavor
Overall, I think the flavor of Built Bar protein bars is pretty good.
They have tons of different flavors (and they always seem to be releasing new ones to see what people think).
One thing to keep in mind is that they have Erythritol. This is a natural sweetener, but if you aren't used to it, it may throw you off.
I think the chocolate coating is delicious. It's darker chocolate, but it's real chocolate, and so yummy.
Here are the different options they have for flavors. They are constantly trying out new ones, so make sure you check out their website for what's currently available.
Coconut
Double Chocolate Mousse
Lemon
Mint
Orange
Raspberry
Salted Caramel
Strawberry Chocolate Creme
Vanilla
Banana
Cinnamon
Blueberry Muffin – I don't love this one.
Mint Chocolate Brownie
Peanut Butter
Almond Coconut
Chocolate Peanut Butter Brownie (My absolute favorite)
The only two flavors above that I do not like are lemon and salted caramel. I don't know what it is about the salted caramel – but it just didn't taste good. I usually LOVE salted caramel, too, so if you are in that boat, just be aware it really doesn't taste like salted caramel.
I think my favorites are coconut, raspberry, and double chocolate mousse. I actually really like the cinnamon, because they remind me of chocolate covered cinnamon bears…but I've heard mixed reviews from others, so just be aware that might be more of an acquired taste 🙂
**Update – I LOVE the chocolate peanut butter brownie, peanut butter and almond coconut. They taste the most like candy bars and are so tasty.
I don't feel like there's a weird after taste like a lot of protein bars have, which is usually why I stop eating them.
Built Bar Texture
This was a huge selling point for me. Most protein bars are too dense and often gritty in my opinion.
These are entirely different from any other that I've tried. I'm not sure how to even describe it accurately – it's kind of fluffy, like a marshmallow. Very soft.
However, I had someone recommend I put them in the freezer, and that is my favorite way to enjoy a Built Bar. I usually will let it soften for a few minutes before eating it (otherwise it's a bit too chewy), but then it tastes just like a candy bar to me!
I really like the ones with nuts. I feel it adds a little more substance to the bar.
2020 Update
I have beeen getting Built Bars for almost a year now – and I still have one almost every day.
These literally got me through my pregnancy. I ended up getting Gestational Diabetes, and I had to cut out almost all delicious treats. I would look forward to the one Built Bar I would have each day, and it truly felt like a treat.
I love that they are constantly developing new products and flavors. Their nut line is so delicious, and I love it.
I really, truly love Built Bar, eat them every day, and recommend them to everyone I know. They've been awesome as I've been breastfeeding as well.
I do Intermittent Fasting, and I usually break my fast in the morning with a Built Bar and clementine orange!
Built Bar Nutrition
It really appeals to me that Built Bars are lower in calories than some protein bars.
I'm not someone who wants to get 300 calories from eating a protein bar – it's more something I want for a snack, and for me, 300 calories is not a snack.
They are around 110 calories, which I think is great. They actually keep me really full for a few hours after eating one.
In general, each bar has:
110 Calories, 15g Protein, 6g Fiber, 4g Fat, 4g Sugar. Total carbs are around 13, but the net carbs are 5g (so the number of carbs your body actually absorbs).
There are a lot of really crappy protein bars out there that are filled with fillers and artificial ingredients/sweeteners.
I try to avoid things like sucralose and splenda as much as possible, which can be surprisingly hard.
Built Bat Ingredients
What appealed to me about Built Bars are that their ingredients *seem* to be pretty clean. I'm not a nutritionist or expert, and I know there's always debate about pretty much every ingredient out there. But from the knowledge I have, they are better than most protein bars you'll find out there.
You can read all about the ingredients more in-depth here – https://builtbar.com/pages/nutrition – as well as why they use them, but this is what a Built Bar has:
–Whey Protein Isolate
–Maltodextrin
–Erythritol
–Glycerin
–Dark chocolate (this is the source of sugar in the bar)
–Gelatin
–Natural flavoring
There are no artificial colors, flavorings, or preservatives.
They have Built Boost, which unfortunately has sucralose, so I can't promote that. I hope they'll consider changing it at some point because it seems like it could be an awesome product.
Built Bar Price
Built Bar offers a tiered pricing system – the more you order, the cheaper they get!
There is often some kind of promotion to get additional bars with purchases (I usually see something like "Buy two boxes, get two free).
Here is their volume-based pricing chart from the website: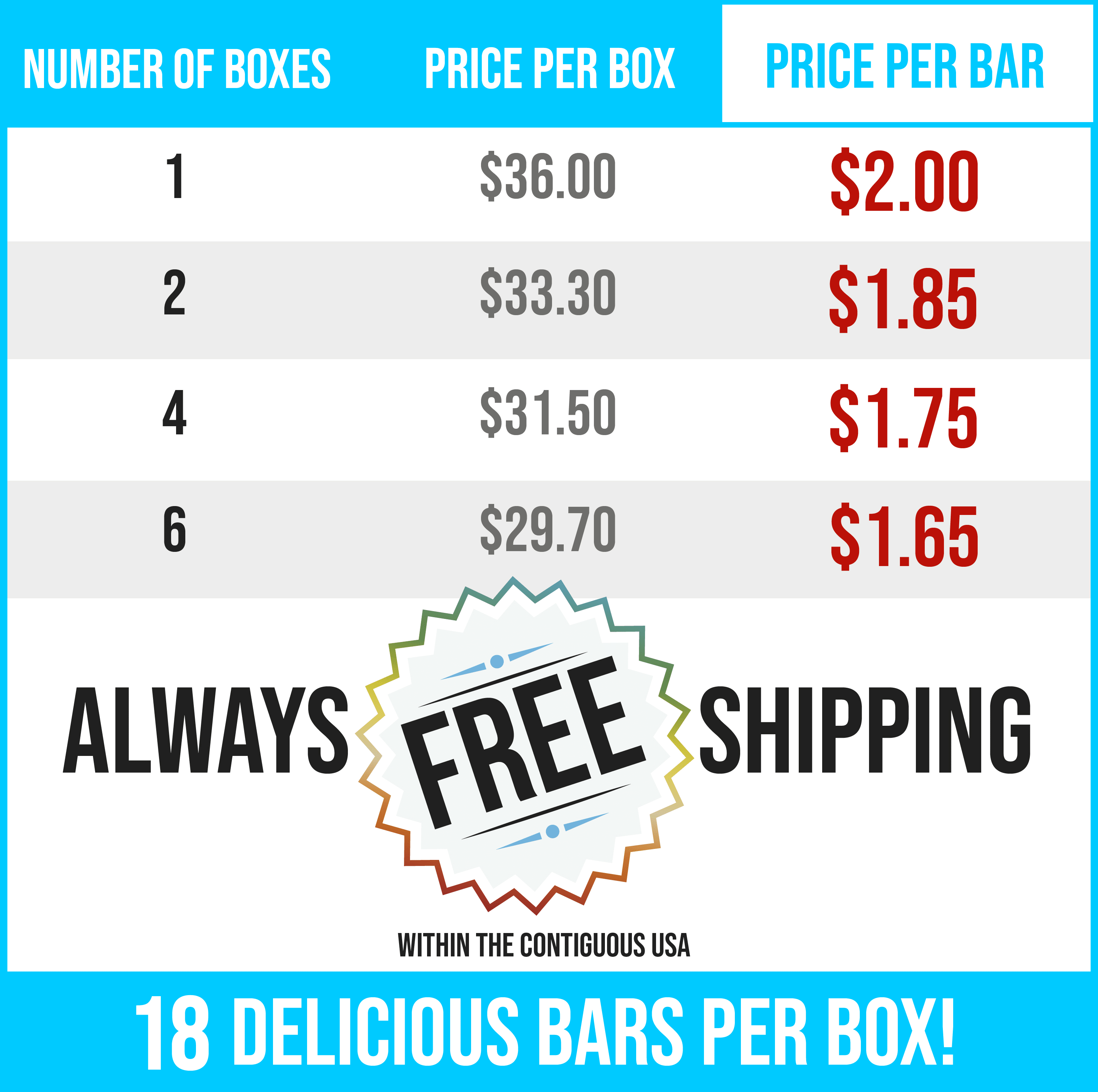 Where to Buy Built Bars
Built bars are currently available online through their website.
They are very much in line with other protein bar prices.
If you haven't tried them before and are unsure if you want to, they offer a sampler box (usually for around $10 with free shipping) so you can try them out!
And there you have it! I really do love these bars and eat them on a daily basis. They might not be for everyone, but they've been my very favorite protein bars.
Now that you've tried our favorite protein bars, check out our FAVORITE protein powder from Orgain. Click here to get 25% off with code CLARKS25.