The Curly Girl Method doesn't have to be expensive! Here is my routine (as a wavy girl) and the products that I use – that won't break the bank.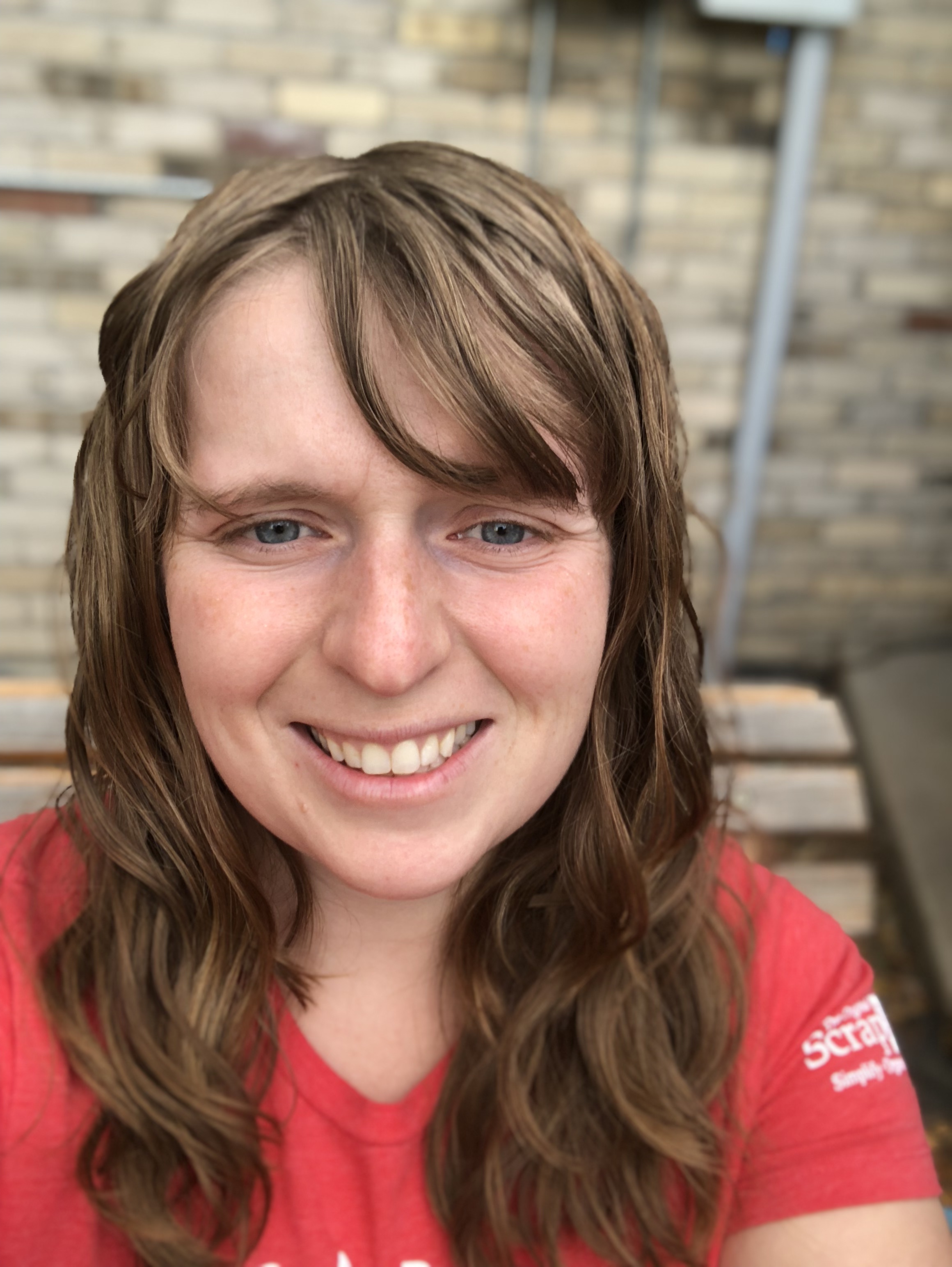 Curly Girl Method Wavy Hair
Ever since I got my microscopic hair analysis done from My Mane Bio, I've been learning about the "curly girl" method.
Both of my sisters in law have had great success following it, so I decided that since I suddenly discovered I do have a natural curl to my hair…why not try it out?
I bought the book, joined some Facebook groups, and kind of got a little obsessed with learning everything I could.
I'll admit, the first couple of attempts were not so great.
Forrest thought I was taking on a new style of dreadlocks.
Not exactly what I was going for.
In the end, I went back to the basics of what my microscopic hair analysis recommended, simplified my huge pile of hair products I had accumulated, and now I'm finding consistent results.
And fortunately, the products and routine are very easy on the wallet. Sure, I could invest more money in higher-end products…but honestly, I'm not a high-end kind of girl. I like easy to find, drugstore products that aren't going to take a huge chunk out of our monthly budget. And fortunately, I can get good results with these!
When you first start the Curly Girl method, it can be a little overwhelming – you can feel like you have to buy ALL the products – and when you start looking at some of the popular recommendations…you might start to wonder if you can afford it.
I'm here to tell you this – you can! There are plenty of inexpensive and simply easy to find products you can buy.
I don't have it done to a perfect science yet – and I think a good haircut by someone who knows what they are doing will help my waves/curls be more defined. But I hope that this might be helpful to anyone just starting out.
Biggest lessons I've learned:
Be patient and DON'T touch my hair.
I don't love blow drying – but it does help
Less is more for my hair
My day two hair is my favorite
I do still need to shampoo
The best thing you can do is get a microscopic hair analysis done
To expound a little on these…
Patience
Although my routine is simplified, it does require patience. My hair can take a long time to dry – which means I have to refrain from touching my hair…a lot. It's really hard!
When I can do a really good job of not touching my hair, my hair looks SO much better! When I start to play with it, or if I tell myself it's dry when I know it really isn't, and I scrunch it too early, I end up being disappointed with how it looks.
My favorite thing to do is wash, condition, and gel my hair, and then go outside or go and run errands. I tend to get distracted from it being wet, and it usually dries faster – especially if I'm outside!
Also, when you start following the Curly Girl method, there's definitely a transition period that your hair goes through as you get used to it. So if your hair doesn't look AMAZING the second you start it – don't worry! It should get better.
Blow Drying
One of the things about the Curly Girl method is that it's really against using heat on your hair. However, you can use a blow dryer with a diffuser on low.
I got a new hair dryer on Amazon a month or so ago – it actually wasn't very expensive (just around $15), and it had great reviews. And I do like it.
But honestly, I hate diffusing! It takes forever, and I get so bored. I've tried laying down. I've tried standing up. I've tried doing intervals. I just don't like it. And I end up touching my hair a lot more than I should…which results in frizziness.
I do believe it gives me better volume – and if I can diffuse without touching my hair, it definitely gives me the best look. If I don't touch my hair while diffusing it certainly helps with frizz. But it's definitely not my favorite activity!
There is no way I can ever blow my hair from being completely wet to completely dry all in one run. When I do diffuse, it's typically after I've already let it air dry for awhile, and it just has another 10-15 minutes left to go.
Less is more
As I mentioned earlier, as I started learning more about Curly Girl ideas, and as I spent more time in a couple of Facebook groups, I started thinking I needed lots of product.
Regular conditioner. Leave-in conditioner. Curl enhancer. Gel.
I thought that these would definitely make my hair look even better! And in the end…I found that they just weighed my hair down, which made my hair look weird.
Okay, weird is putting it nicely. My hair looked greasy, limp, and just not very good. And it felt gross.
I was feeling a little frustrated, and as I thought back to the days where I really loved my hair…it was just when I used gel on my wet hair.
So that's what I've gone back to, and it's been much better. For some people (in fact, many people), lots of hair product can really help enhance the look, volume, and quality of their curls. But for me, it just made things worse.
Day Two Hair
Oddly enough, I like my hair the best on day two! I have a little routine I do to enhance my hair after I wake up, but I find the volume is better, and it just looks nicer.
I think it also helps that I'm able to enjoy my hair for more of the day. Often, my hair isn't "ready" until just hours before I'm ready to go to bed after I wash it, so I only get to enjoy it looking good for an hour or two. And, because it often takes so long to dry, I often mess it up during the drying process, so it doesn't look amazing.
I really do love my day two hair. I actually think day three looks nice, too, though it tends to be more frizzy. I'll share what I do on non-washing days about what I do.
Shampoo
One part of the Curly Girl method that I've started to modify on is being anti-shampoo. My hair is definitely wavier, and as I started to do some research, I discovered that many wavy girls need to shampoo every wash or two (this post from Naturally Curly has been super helpful).
I wash every 2-3 washes, just depending on what I think I need. I use a Curly Girl approved shampoo – Not Your Mother's brand – and I use just a small amount.
I also do a "clarifying wash" every two weeks or so. There are some different ones you can buy – I know a lot of people rave about Trader Joe's Tree Tea Oil Shampoo. But I bought this one on Amazon, and I like it a lot so far.
Microscopic Hair Analysis
As I've already mentioned, getting a microscopic hair analysis is crucial! Without it – I wouldn't have even realized I had wavy/curly hair that was worth making look good!
Not only that, but it really gave me the framework for finding a routine that worked best for my hair. The report I was given from My Mane Bio was 13 pages long – and it was all about my hair! The porosity, the elasticity, and the overall health – as well as recommendations for specific products to try, what routines I should try out, and different things to consider.
If you want to know the best way to take care of your hair, I can't emphasize enough how much you should consider a microscopic hair analysis. There is really no other way to know exactly what your hair needs (without a lot of experimentation and guess work) than by getting a microscopic hair analysis. There are a few companies that do this, but I would definitely recommend My Mane Bio the most!
How to Style Wavy Hair
I was my hair every 2-3 days – if I try and go much longer, I do start to get frizziness, and it just doesn't hold as well. Some people can go longer, but I'm finding that I really can't, especially since I exercise every day.
Remember, this routine works for me – but it may not work for you. I have specifically narrowed this routine down because of the results of my microscopic hair analysis. Be aware that this is my routine on a perfect day – I have plenty of not perfect days. But I do my best to follow this!
This is the general schedule I follow.
Tuesday: Cowash
Thursday: Shampoo + Conditioner
Saturday: Cowash 
Sometimes I will just do Wednesday and Saturday, but I usually find it starts to look a bit odd on the last days when I use this routine. I just kind of play it by ear.
Wash Day Routine:
I generally try and wash my hair in the morning after I go to the gym.
I start out by completely wetting my hair with handfuls of water. I try to avoid putting my hair into the stream of water.
If I am using shampoo, I will use just a small amount, and I will try and scrub my scalp really well. Then I will lather the shampoo throughout the rest of my hair before completely washing it out. I will sometimes try and wash it out with hands full of water, but because I have so much hair that tends to hold on to shampoo and conditioner, I usually will scrunch handfuls of my hair up and put it into the stream of water.
After I've finished shampooing, I will start with my conditioner. I flip my hair over in front of me, and I will go about half way down my hair and start to put conditioner on my hair from that point down using prayer hands. I do this with just a little bit of conditioner, and then I use my fingers to detangle my hair.
Once it's detangled, I will add more handfuls of water to my hair, and then I will drench my hair in conditioner. I use prayer hands, but then I squish the hair up in small fistfuls from the bottoms to the roots in order to get all my hair nice and conditioned (this technique is called "squish to condish"). I go until my hair feels quite slick.
Then I let my hair condition for about 3-5 minutes. At this point, I will wash all the conditioner out. Some people can get away with leaving some in, but I really can't. I generally will squish the hair into a fistful and put it under the stream of water to ensure I get all of the conditioner out. I have recently started doing a deep condition maybe once a week – I just mix a Tablespoon of olive oil and one Tablespoon of honey with my conditioner, and then I put it up in a deep conditioning heat cap for about 15 minutes.
If I am using just my cowash, I will use a small amount of my fingers and use it like I do a shampoo, and then I go into the conditioner routine.
After I'm done in the shower, I will blot my hair with a cotton t-shirt to get rid of some of the extra moisture. I will detangle my hair a little bit more, and then I will "plop" my hair, which is just a way to help it dry more quickly. Here is a great tutorial on how to do plop your hair using a cotton t-shirt.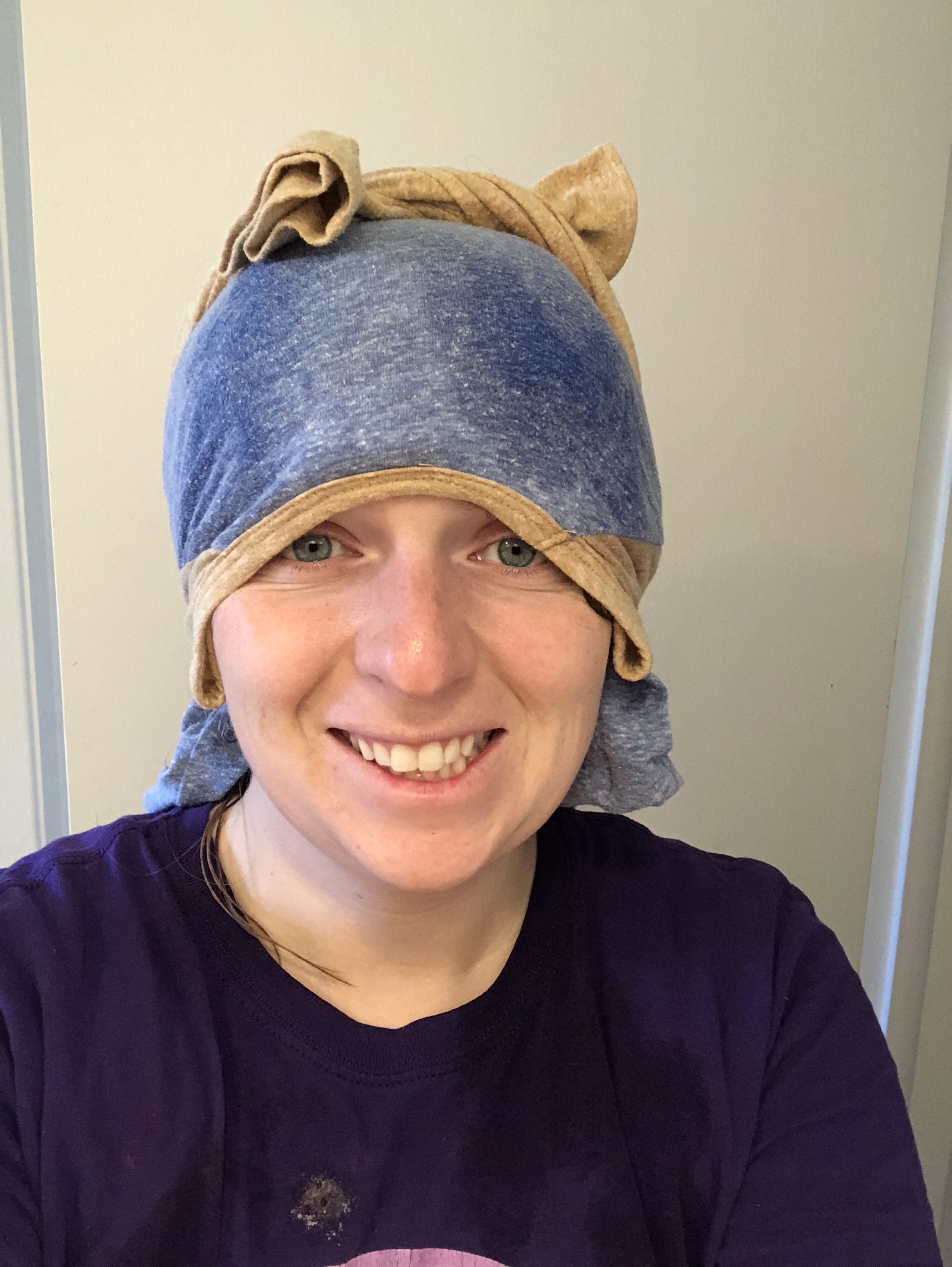 I usually will plop for about 30-40 minutes, and then I will take my hair down. I will now add in my hair gel using prayer hands, and then I will scrunch it up to help my curls form a little more. Occasionally I will use a Denman brush to help curls form a little bit better, but I don't always do this (I got a 7-row Denman brush, and I took out two of the rows).
Then I will let it dry – whether it's by the air or a diffuser. After it's completely dry, I will "scrunch the crunch" out.
Non-Wash Day
On the days that I don't wash my hair, I typically will wake up in the morning, spray my hair until it's damp (not soaking), and then I will apply one of my homemade curl refreshers using pray hands, scrunching, and then I let it dry. You can buy one, but because I'm cheap, homemade was easier!
I have both a gel and conditioner based curl refresher. I find that the conditioner based on seems to give more volume and better waves/curls, but I find it hard to "scrunch the crunch" out afterward. Both of the refreshers I use were made with the instructions from this website.
It typically takes about an hour to air dry or about 10 minutes to dry with my diffuser, so it doesn't take long at all to look nice.
Sleep:
Sleep can really do a number on your hair! I didn't realize how damaging traditional pillowcases can be.
Most nights, I will pineapple my hair using a soft scrunchie (here is a good tutorial). I was using a silk bonnet to sleep in, but then I purchased a 100% silk pillowcase, which is a good option as well.
Curly Girl Approved Products I Use
Below are products that I personally use that are Curly Girl approved products. I have linked to them on Amazon, but please be aware that many of these are quite a bit less expensive if you buy them at Target, Walmart, etc.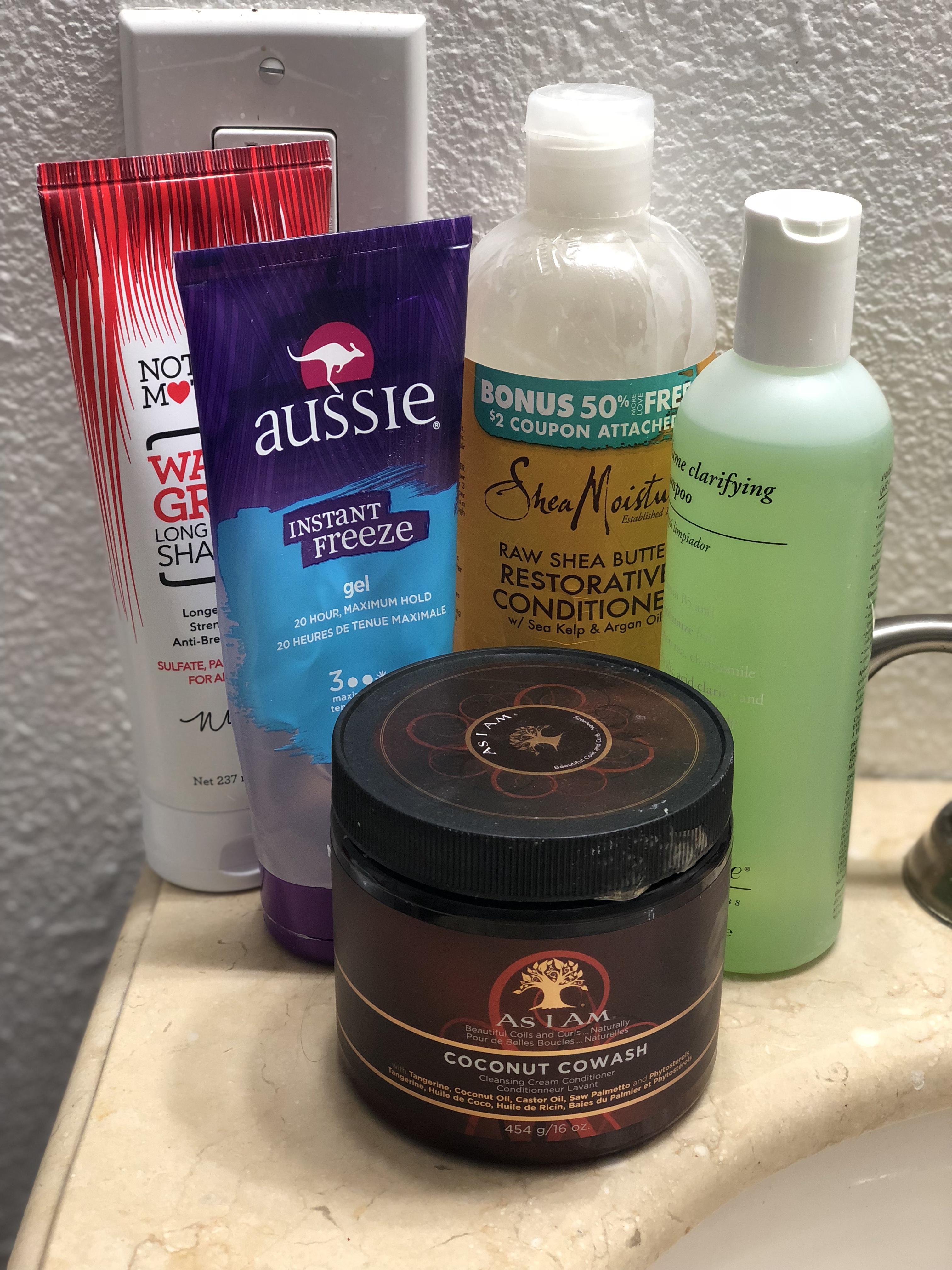 Conditioners
I have two different conditioners that I like to use:
I use the Shea Moisture conditioner on the days that I shampoo, and I use the As I Am on the days that I am just cowashing. I could probably just one or the other, but for some reason, I like this routine more. I do find that the Shea Moisture is a bit heavier, and I have to wash all of it out, or else my hair really gets weighed down. The As I Am Coconut is a bit thinner, and I don't find it as hard to wash out.
I have also gotten the Suave Essentials Tropical Coconut Conditioner – which is probably the cheapest option. It works pretty well, but I find it to feel a little thin. Still, it's a very affordable product.
Hair Gels
For my hair gel, I use Aussie Instant Freeze Sculpting Gel. I've tried other ones – such as Herbal Essences Totally Twisted Curl Scrunching Gel, LA Sports, as well as a GVP gel from Sally's Beauty Supply (which is a good option if your hair needs more protein)…but I just really like the Aussie gel the most. It's very affordable as well.
I've heard amazing things about flax seed gels, and I definitely want to try one soon. I actually bought all the ingredients a while ago, but I just haven't gotten around to it yet. I recently discovered a company that is called My Soigne who sells a flax seed gel (that doesn't require refrigeration), so I'm itching to order that. It is a little more expensive, but from what I've heard, it will last A LONG time. One bottle of the Aussie Instant Freeze Sculpting gel will probably last me about a month or two.
Shampoo
I already mentioned these above, but I use Not Your Mother's Shampoo every 2-3 washes, and I use  this one for clarifying washes.
And those are the main products I use! The conditioners are both under $10 (the Suave one is like $2.50 or so!), and the hair gel is just a couple of dollars as well.
Other Products
Some of these I have mentioned above, but they are things that I've found to be helpful: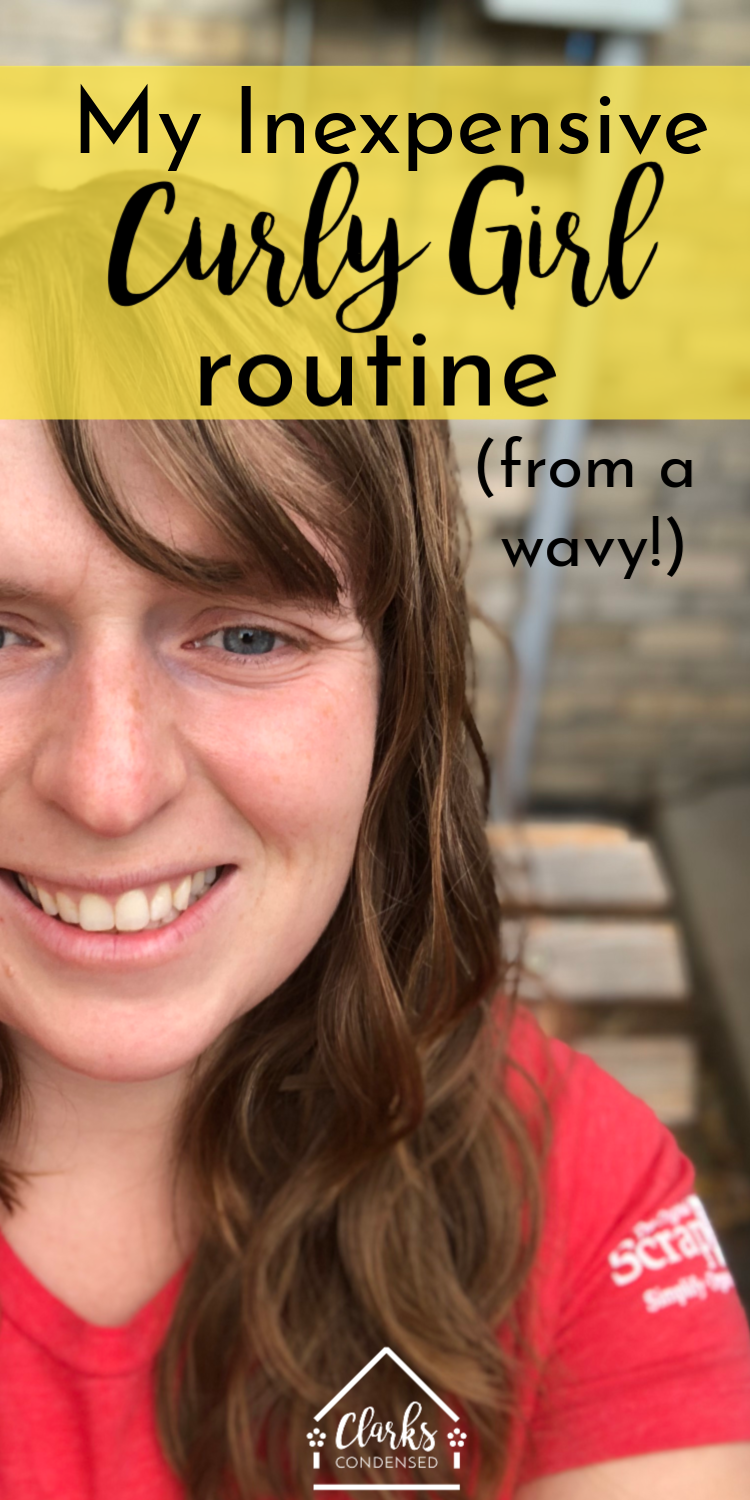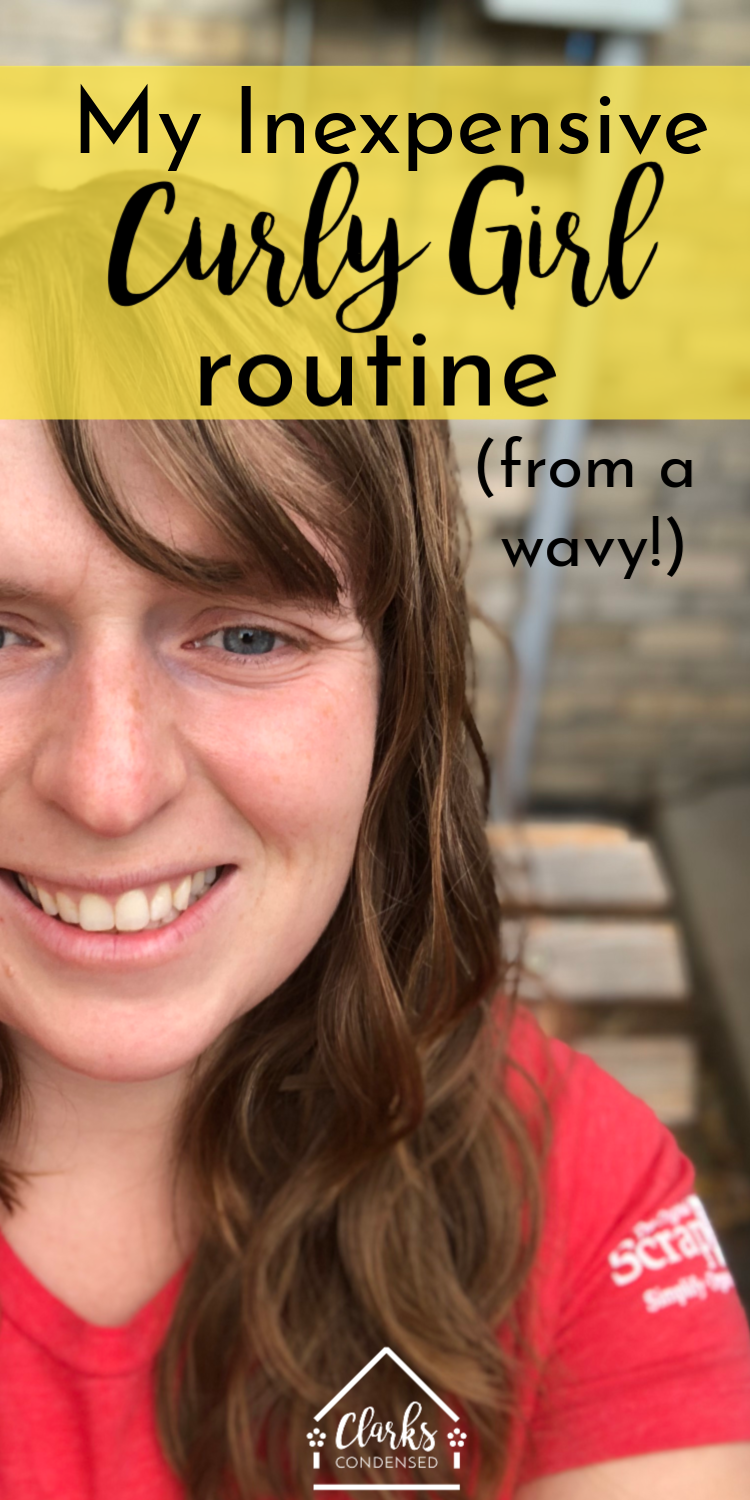 COMMENT POLICY:
All we ask is that you be kind. We welcome differing opinions, but any comments containing personal attacks, sarcasm, etc. will be removed immediately. Keyboard warriors aren't welcome 🙂 All comments are moderated and may take time to be approved. Anything not pertaining specifically to the content of a post will be removed (including comments about ads).