Do you find it difficult to go out to eat with kids? It doesn't have to be painful or stressful! Here are our top tips for eating out with children.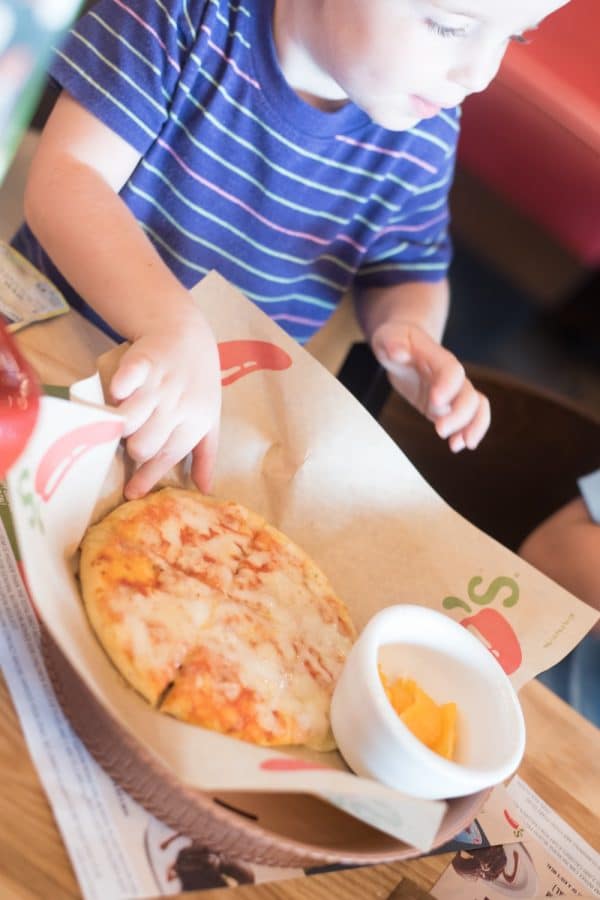 Out to Eat with Kids
Thank you to Chili's for partnering with us on this post
I love to eat out, so ever since Jack was a baby, we've just toted him along with us to restaurants.
Even though with two kids it can be a little hectic, we still take them with us. I think it's important for children to learn how to act in public, plus it's fun for us to go out as a family.
We often have people comment on how well-behaved our kids are at restaurants – and waiters and waitresses are impressed with how they know how to order for themselves!
We have always enjoyed eating out – especially with family. We have gone a few times recently with some extended family – including my nephews – so I think we have quite a bit of experience with eating out with children.
My brother recently came home to visit from college, and we thought it would be fun to go out to Chili's with him, my parents, and my brother's family to celebrate him coming home.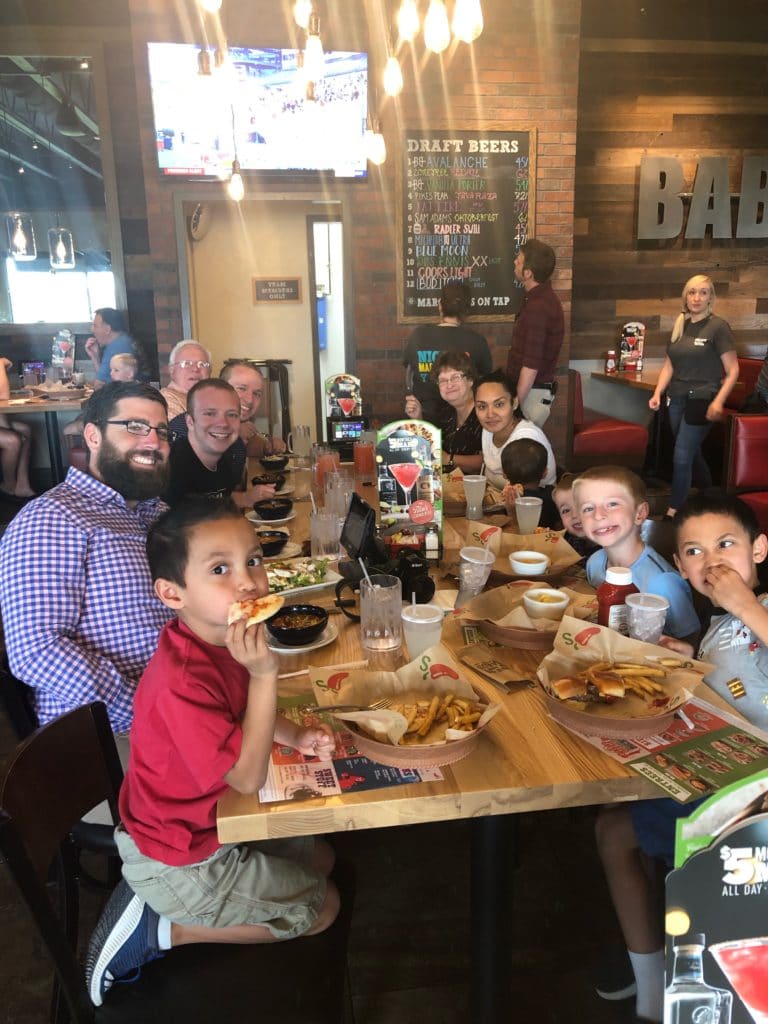 Today, I'm excited to be partnering with Chili's to share some of our "expert" tips that we've learned over the years about successfully eating out with kids.
While I totally understand that some people find electronics necessary for taking their kids out, these are some tech-free tips for those of us who like to have as much disconnection from devices while eating out.
Not only are they super family-friendly with their great and affordable kid's meals, but they offer an awesome 3 for $10 menu option that gives you a lot of bang for your buck. It makes eating out as a family way more affordable!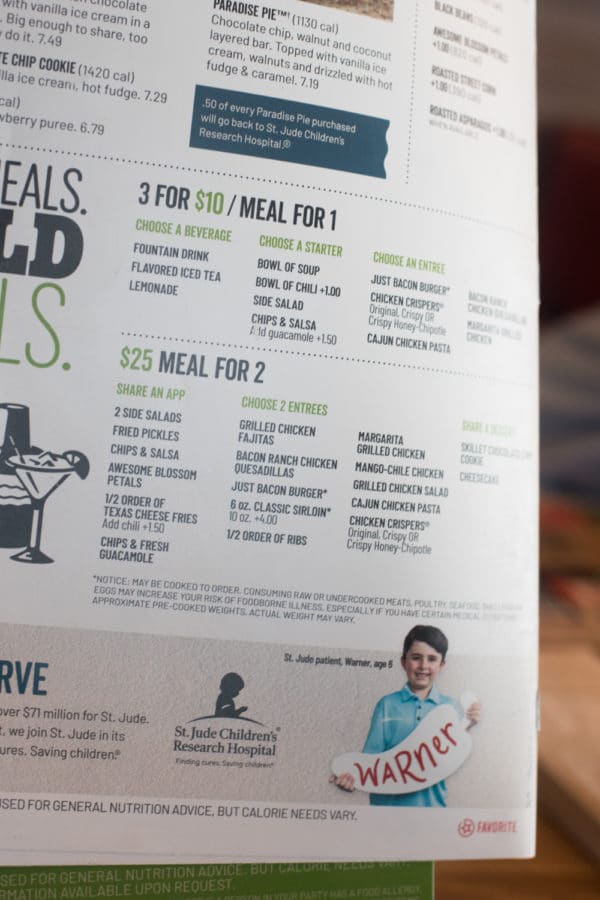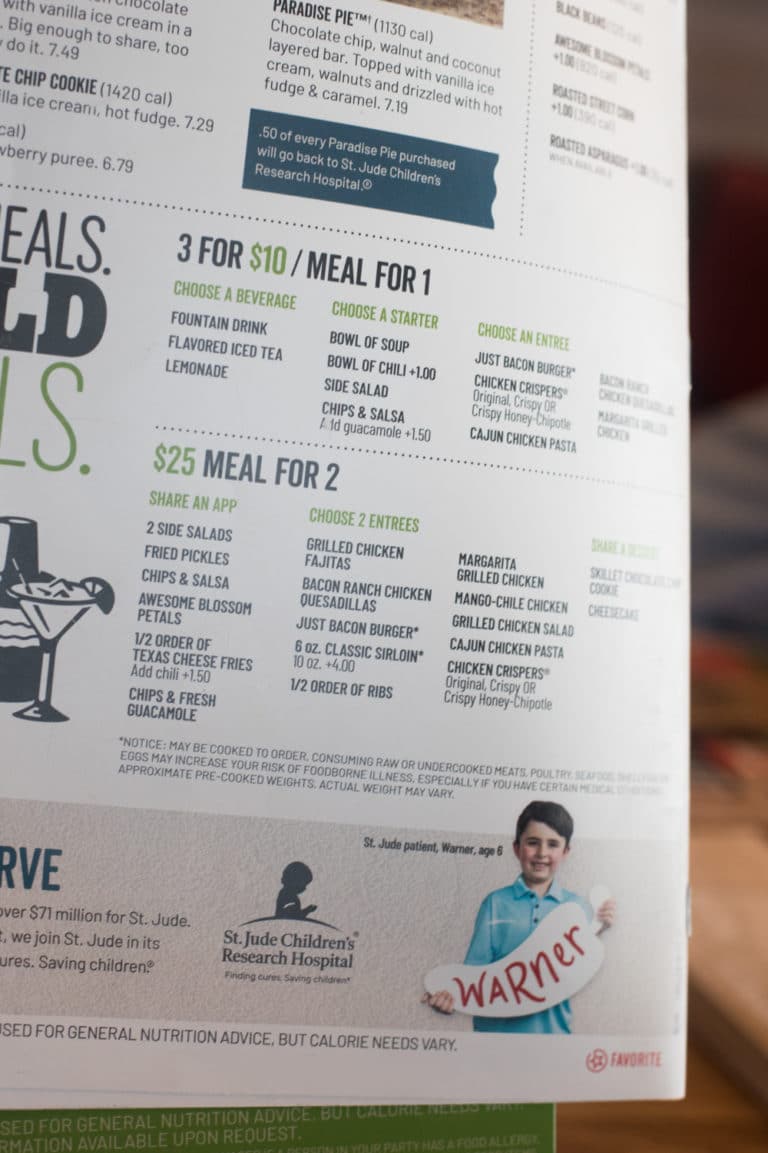 You get an entree, a fountain drink, and an appetizer – which is a lot for just $10!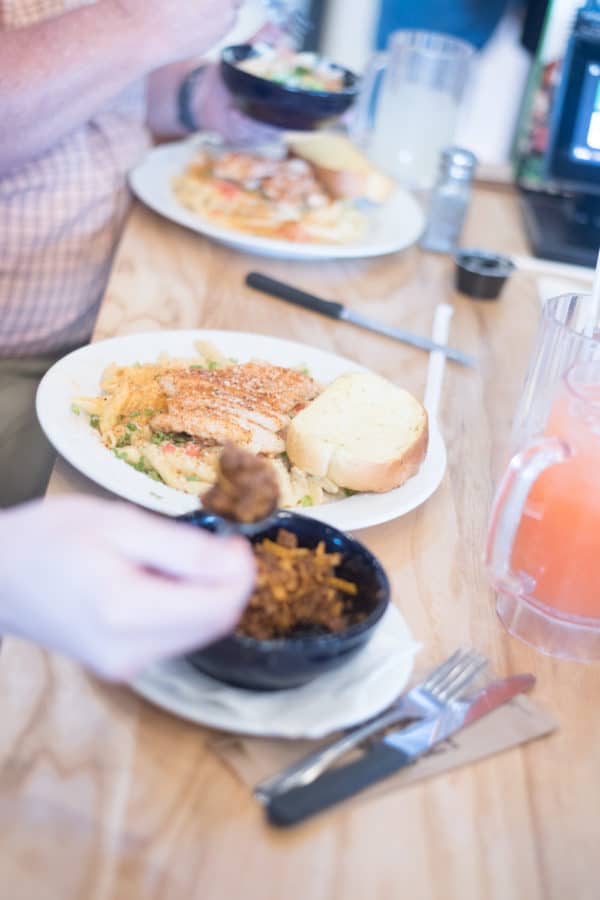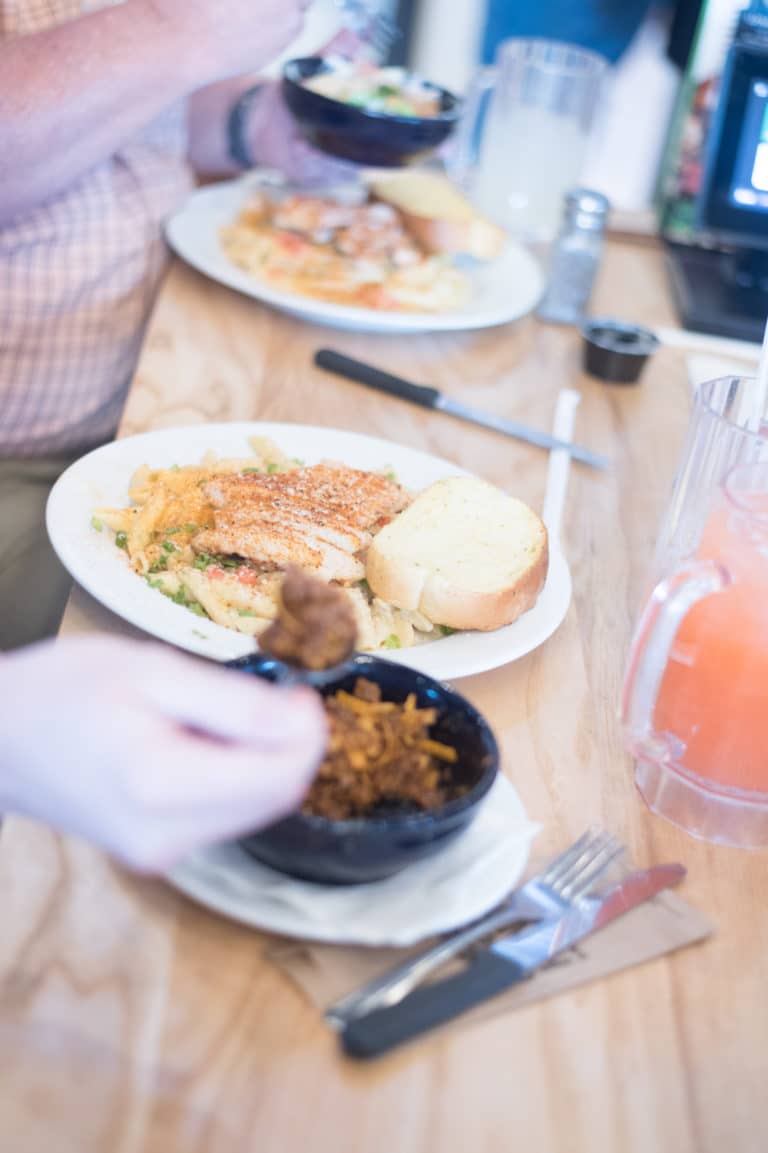 I think the best tip for eating out with children is picking a family-friendly restaurant. One that has lots of options for kids, affordable options for adults, and an atmosphere that everyone can enjoy.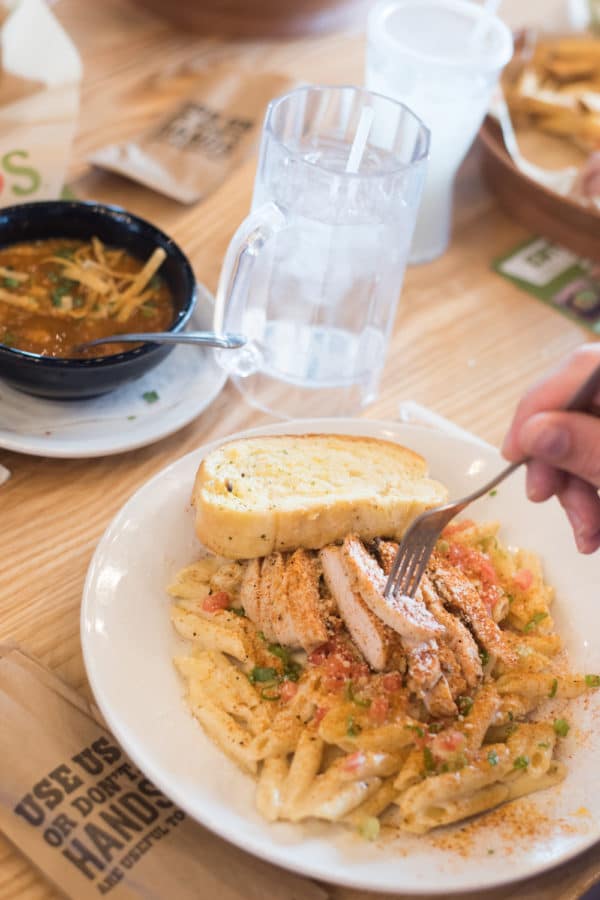 Chili's definitely tops our list for hitting all those things on the nose!
Hopefully, these tips will help you feel a little bit more confident the next time your take your kids out!
Request the kid's meals come out first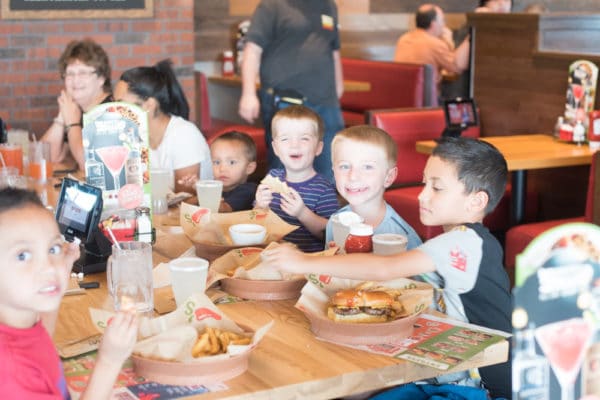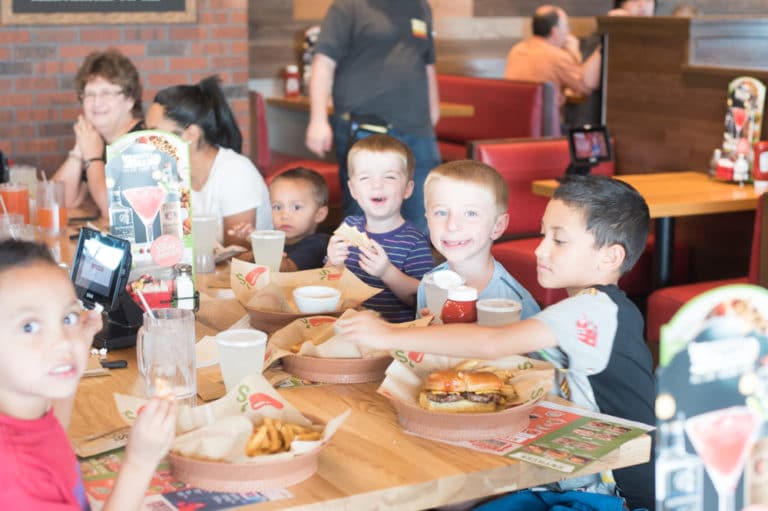 This is something we've actually started doing recently, and it helps so much!
Our kids do a pretty good job of waiting, but they do start to get antsy – especially when we are waiting for something that takes longer to cook.
Most restaurants are willing to prepare and bring out the children's meal first. Even though they may end up finishing before you finish your meal, I find they are a lot calmer when they have a full belly.
Have them Order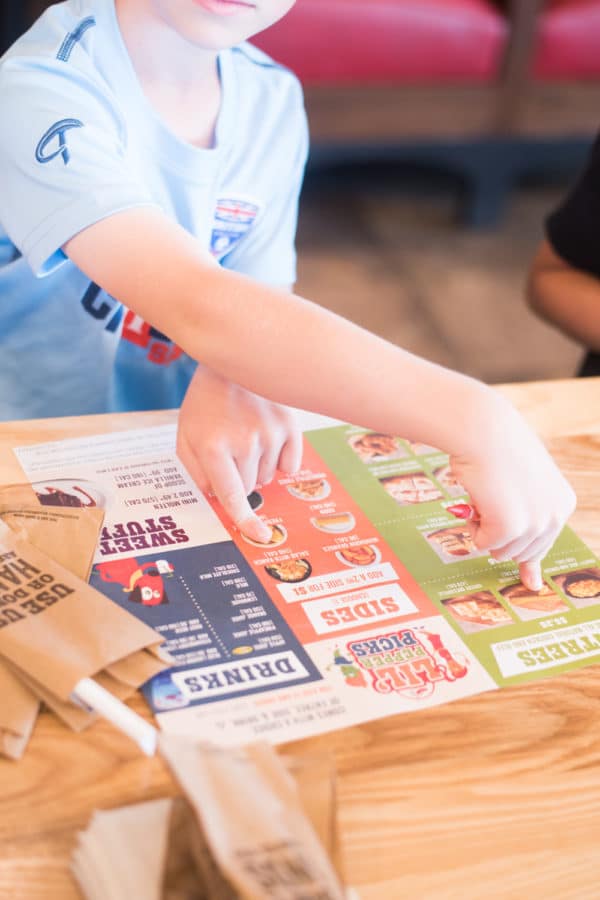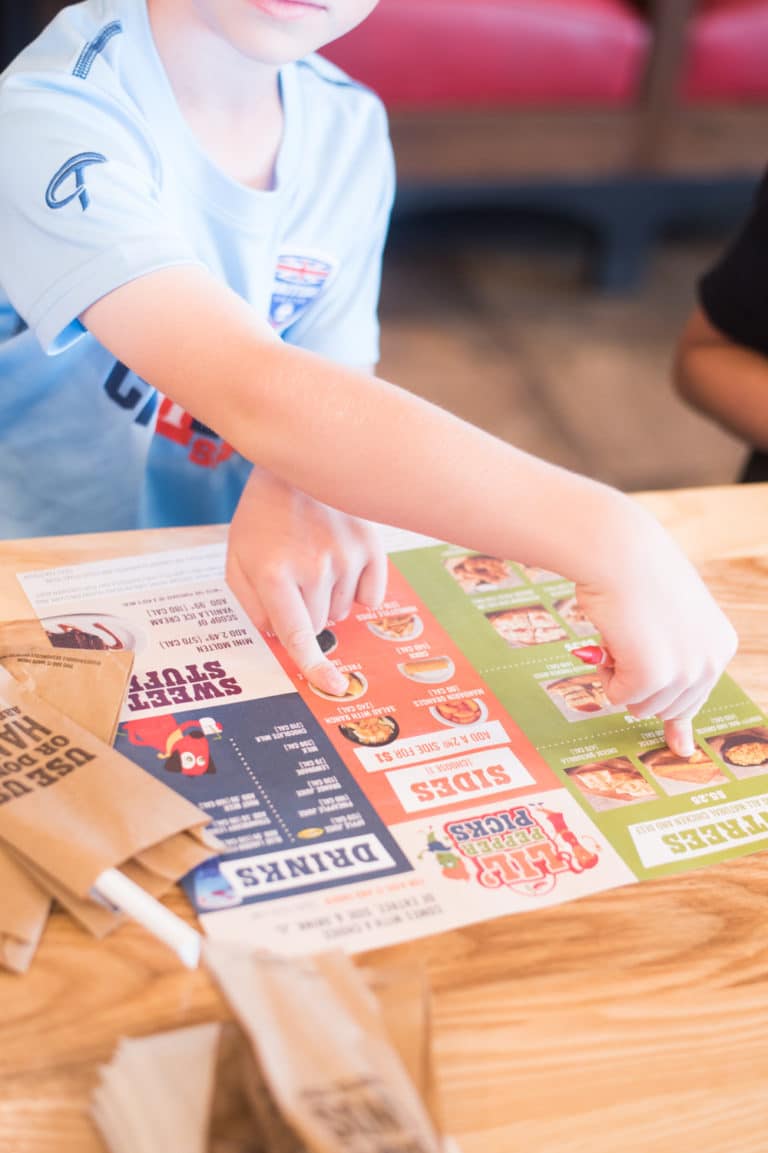 This doesn't really play a HUGE role in the experience, but I do think it's a great way to improve a child's social skills from the start.
From the time our kids can talk, we encourage them to order what they want. Sometimes we have to prompt them what to say, but I do think it's helped them to feel more comfortable talking with adults and people they don't necessarily know well.
As they get older, they love selecting the items on the menu and telling the server what they want. I think they really enjoy being involved in the process.
Kids Meals – split them!
We don't always split kid's meals, but we do probably about 50% of the time. It really just depends on the restaurant.
Some kid's meals can be SO expensive, and in that case, we will almost always split them.
If we know that a restaurant gives a huge portion for a kid's meal as well, we also end up splitting those, regardless of price.
One thing we love about Chili's is that they are affordable – and the food quantities are actually reasonable for one child. We often end up buying the kids their own meals there because of that.
And they love being able to pick out their own options. We usually encourage them to pick a healthier side, and I love that they have those.
Don't go somewhere quiet
It's always nice to have a quiet meal out…but those aren't the nights we are anticipating when we take our kids out.
Choosing the right restaurant can make it a lot less stressful for you and your fellow diners.
For instance, when we went to Chili's, it wasn't so loud that we couldn't enjoy talking to one another – but it wasn't so quiet that we felt like we had to shush our kids every few minutes.
Go somewhere that has appetizers and/or free snacks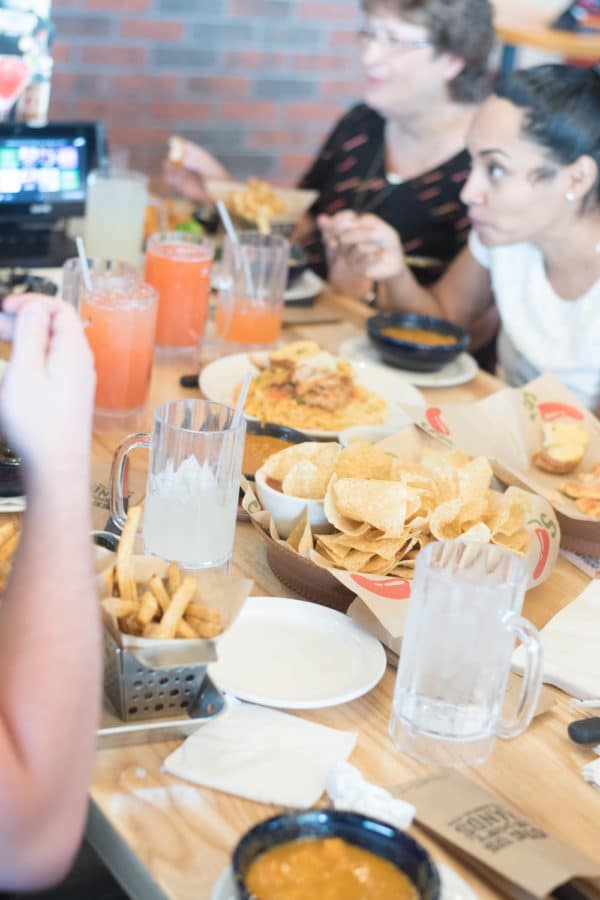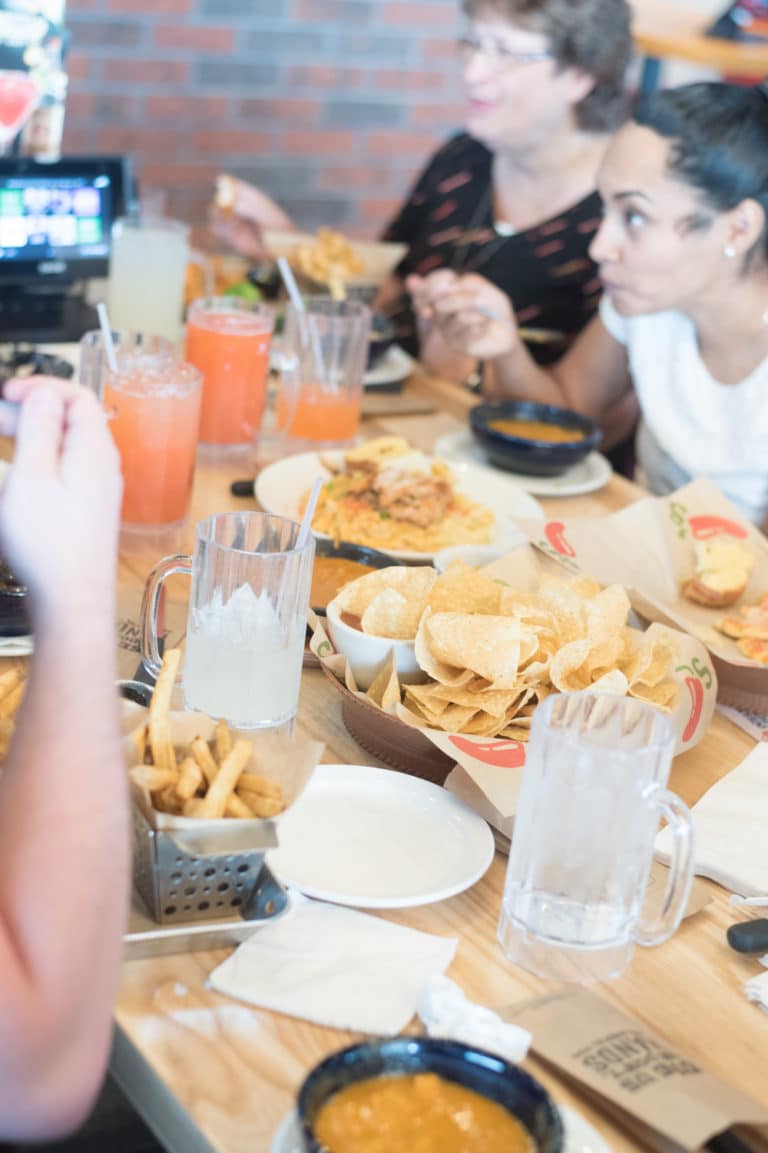 Our favorite restaurants we go to generally offer inexpensive appetizers or free snacks (like chips and salsa).
This is similar to the idea of having the kids' meals brought out earlier – it's just something to occupy and distract.
One thing that is nice at Chili's with their 3 for $10 meal is that it comes with an appetizer. The chips and salsa are such a big portion, that it's great to share with your kiddos!

Bring an Activity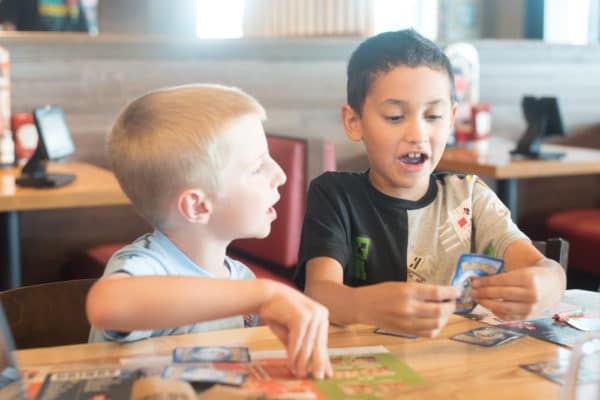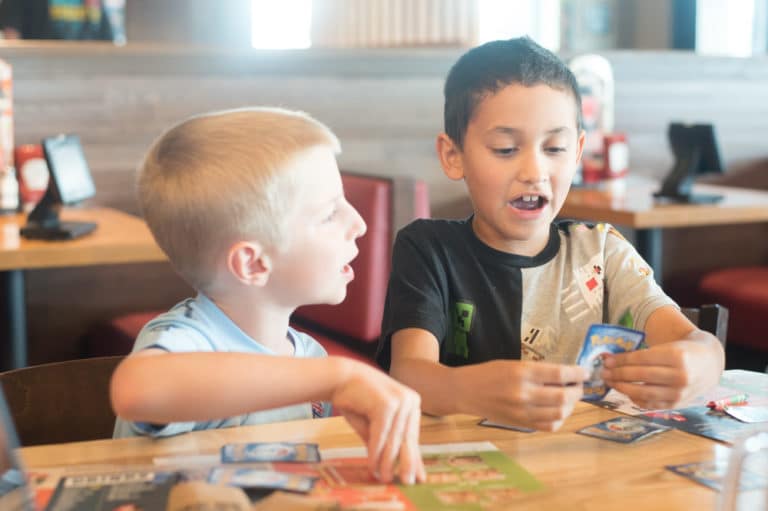 A lot of restaurants have a kids' menu that comes with crayons – some are better than others, but our kids always enjoy them.
However, this isn't always the case, so I think it's good to have some kind of backup activity. Nothing too involved or messy (like playdough), but something that they enjoy.
When we went to Chili's, our boys brought Pokemon cards. They totally distracted them and their cousins, and they were so well-behaved!
Had it just been us, we probably wouldn't have let the boys play with the Pokemon cards instead of interacting with us – but since they were with their cousins and talking and having fun, it was nice and it kept them from crawling on the ground or getting up and walking around!
Bring your own lids or cups (just in case)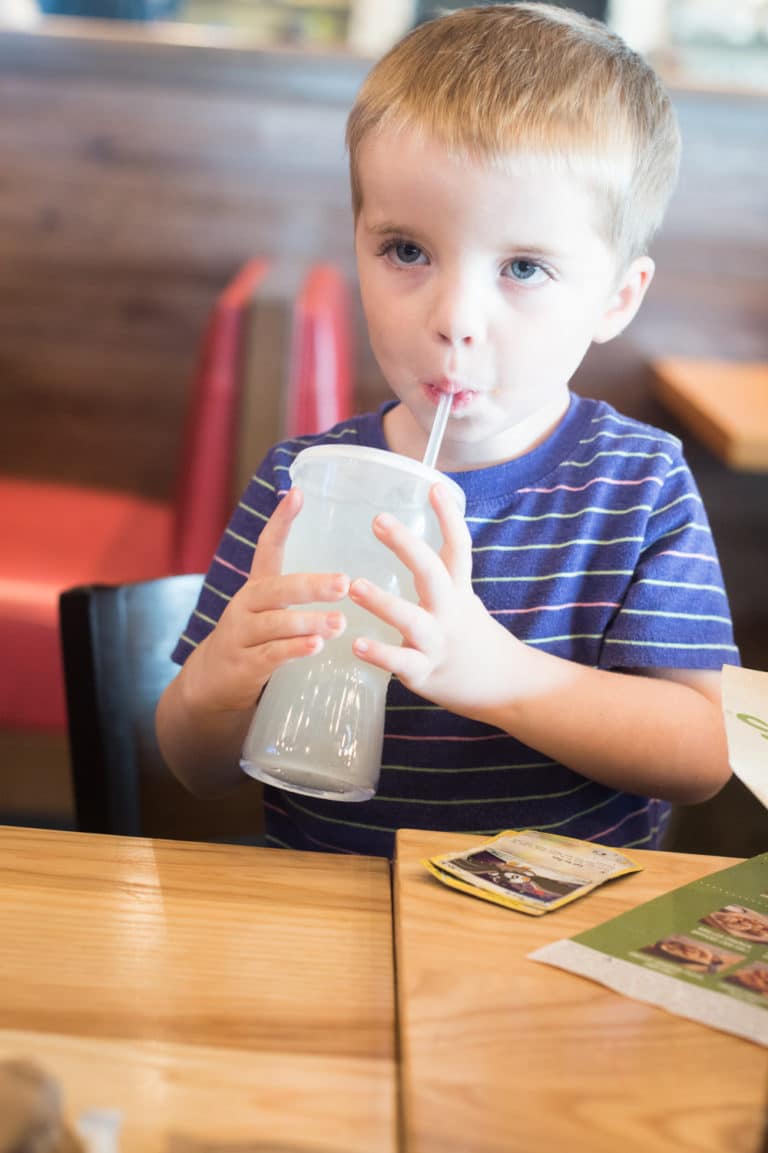 Not all restaurants bring out kid-friendly cups. While many will at least have a lid, if you aren't sure, consider bringing your own sippy cups.
I know some people who even bring their own child-friendly utensils, which can be nice for kids that can't quite handle a large spoon or fork.
Be smart about where the kids sit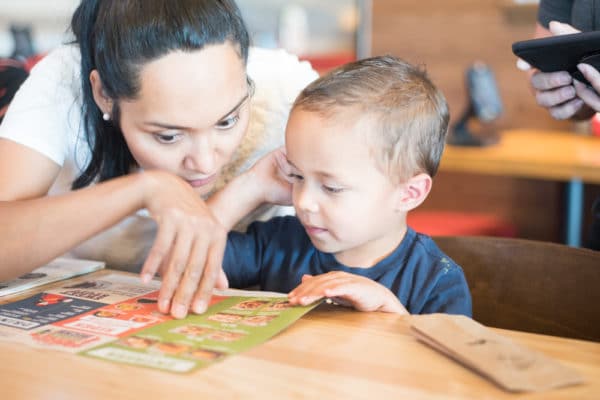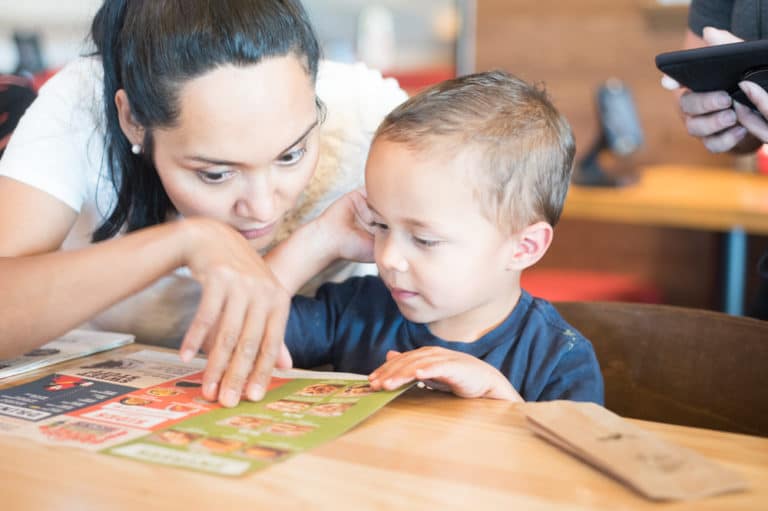 I think some of our biggest mistakes when eating out is when we don't have an adult sitting by each kid.
Our kids do well at restaurants, but after a while, they start poking each other and getting other riled up! So in general, Forrest will sit by one of the kids and I will sit by the other.
When we went out with my brother's family, the kids all did sit by each other, but we made sure to have my youngest nephew, James, sit by his mom, and Forrest and I sat across from the kids…just so we could keep things under control a little bit easier.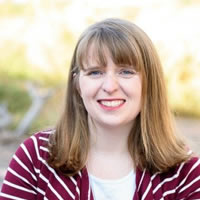 Katie is a Colorado-native, BYU graduated, and most importantly, wife to one and mother to three beautiful boys. She is passionate about sharing her experiences with others – especially about pregnancy, breastfeeding, cooking, and crafts. She is an International Board Certified Lactation Consultant. She loves spending time with her family and helping others find joy in family life.