We are hosting a large Easter egg hunt for adults, and I am busy working on all of the egg fillers. I am super excited to host this party! And, one of the egg fillers I am most excited about are these Easy DIY Personalized Napkins.
I have always loved hemstitched serviettes or cocktail napkins. What I don't love is the cost. They can be so very expensive. So, being the DIY'er that I am, I decided to order some blank ones and share just how easy and affordable it is to make your own custom napkins.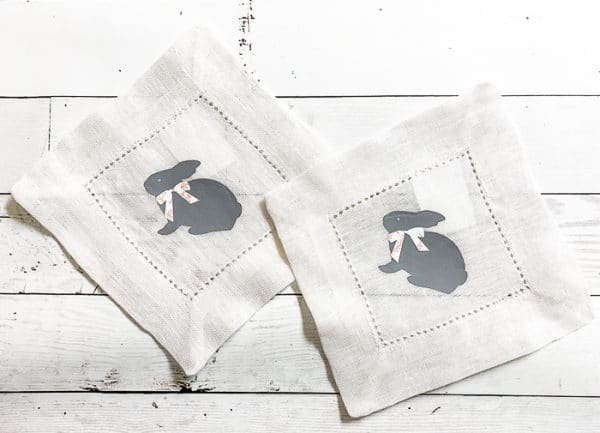 Personalized Napkins
There is just something about using a nice linen napkin when you are entertaining. And, I really love the look of hemstitched napkins. My husband often teases me about my stack of linen napkins in the hall closet.
But, I know it's also not very practical to use linen napkins all the time. So, I have pressed paper napkins before too.
Easter Napkin Supplies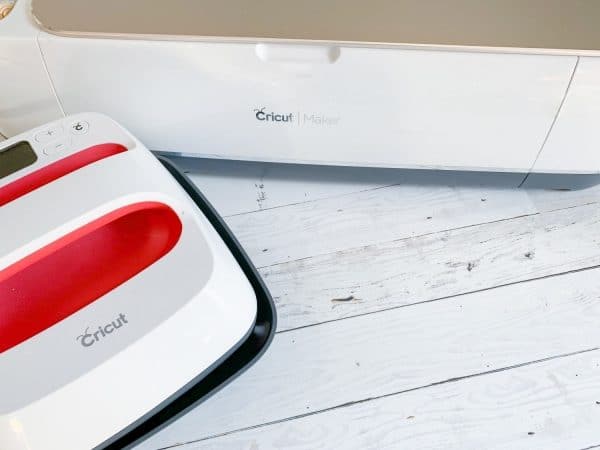 You will only need a few supplies to make these adorable Easter cocktail napkins. And, if you are a crafter, I am sure you have everything you need already. I created a cut file in Cricut Design Space.
Napkins – paper or linen will work.
Step 1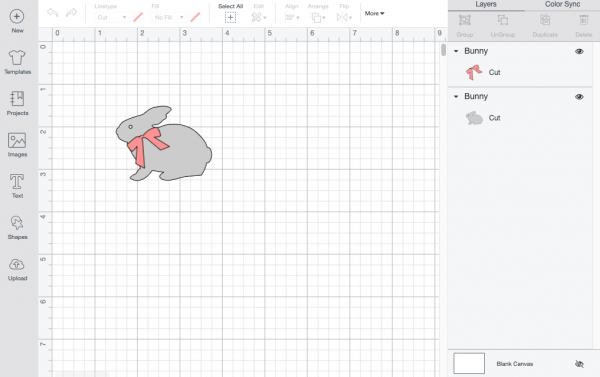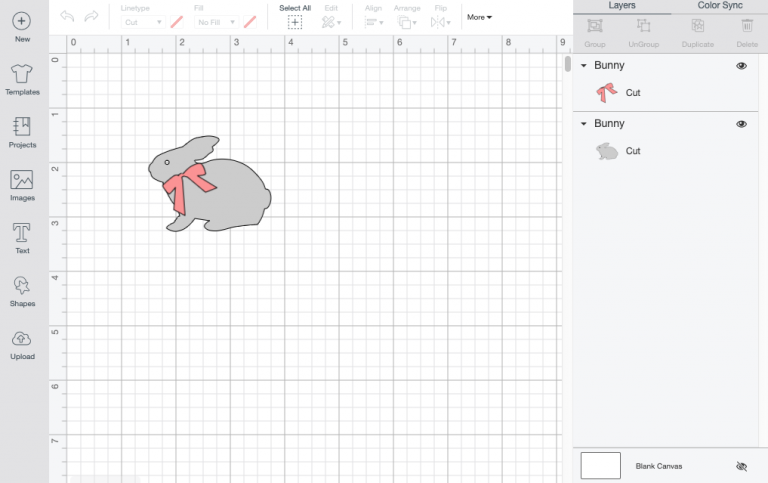 Open the cut file and size it to fit your napkins.
Step 2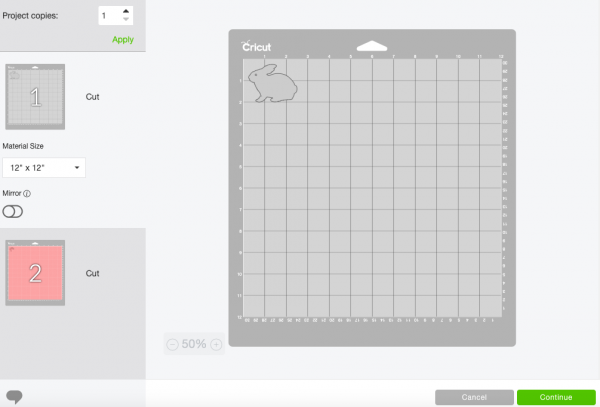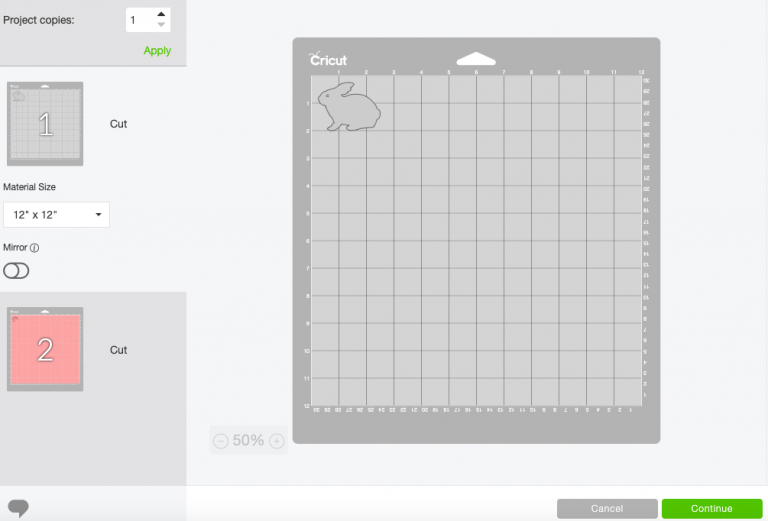 Send the file to cut, and select the quantity you want to cut. Don't forget to mirror the image and place the Iron On on the cutting mat shiny side down.
I used a sweet patterned Iron On for the bow, but, use what you have!
Step 3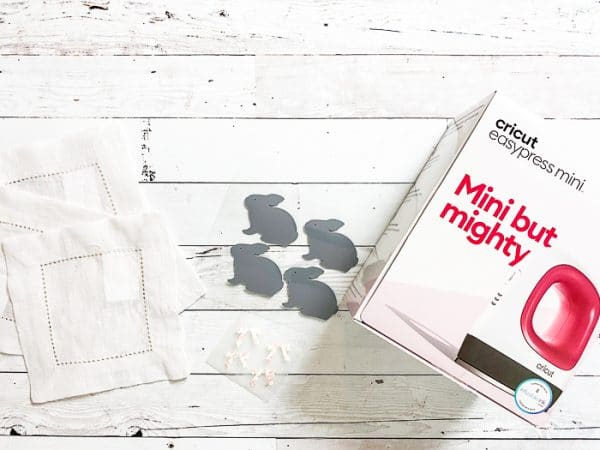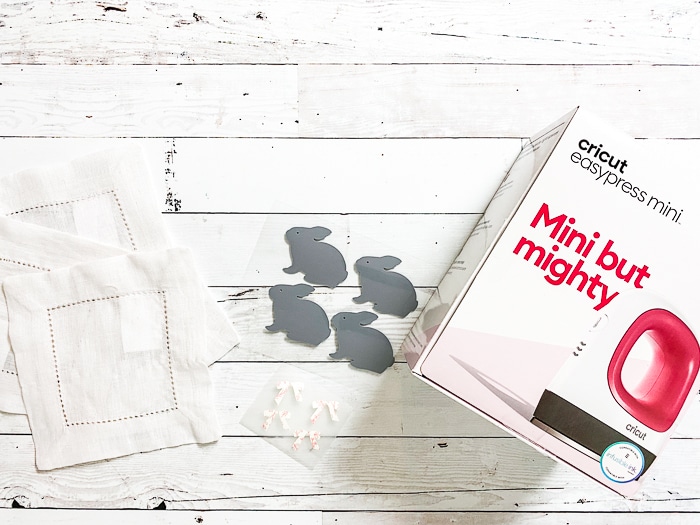 Weed the excess Iron On. And prepare your napkins to be pressed. I don't pre-heat paper napkins, but I do pre-heat linen napkins.
Step 4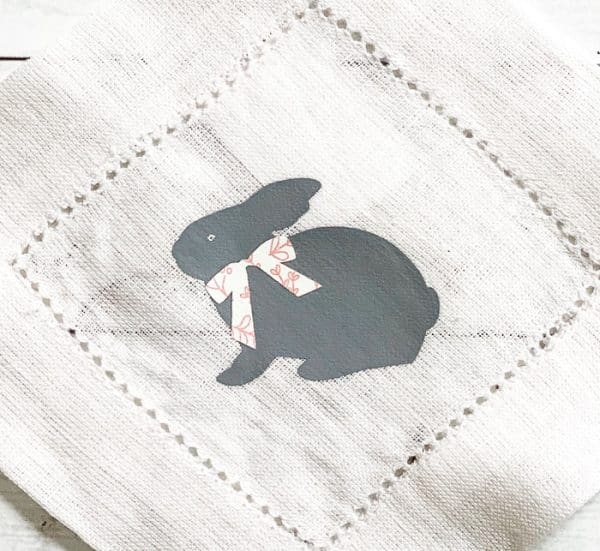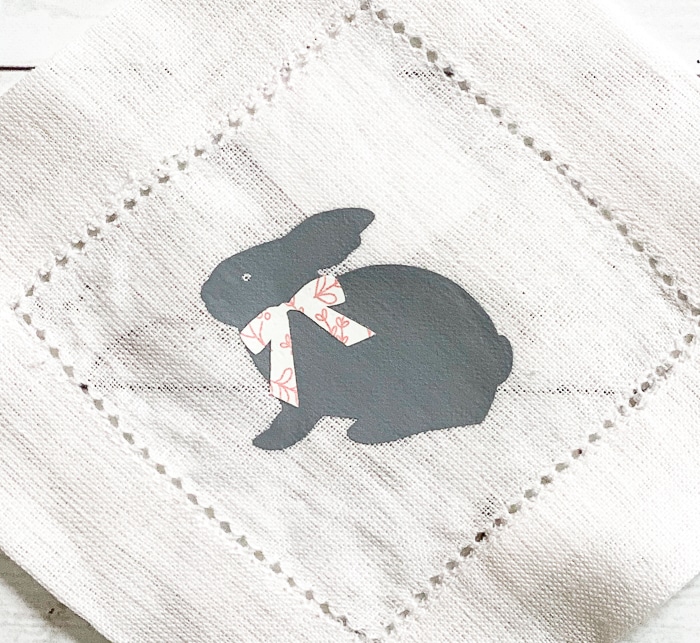 Follow Cricut's recommended heat settings and press the bunny onto the napkin, and then add the bow.
If you are a seamstress, you could sew a tiny ribbon bow onto the bunny for an even more custom napkin!
Since I was pressing small napkins, I used my EasyPress Mini. But, any EasyPress will work.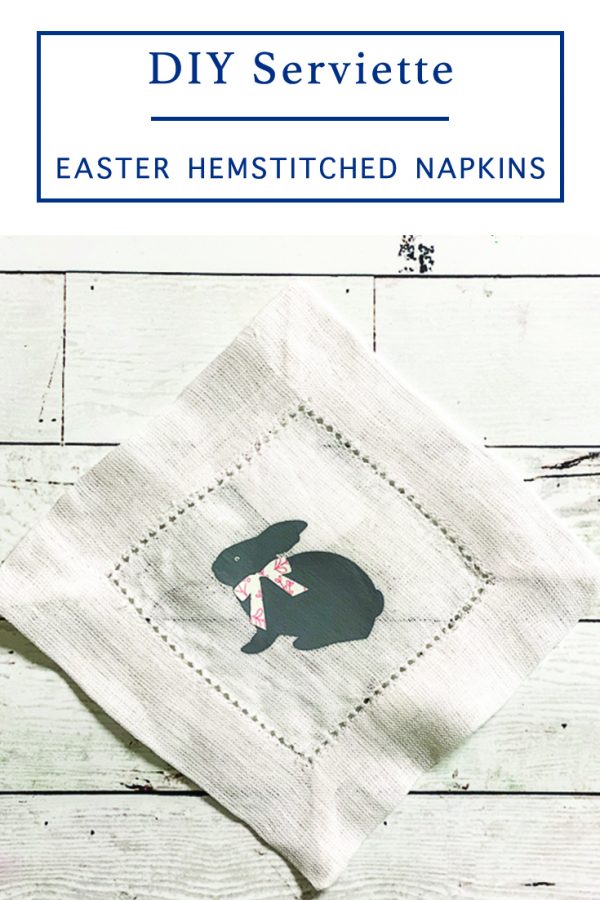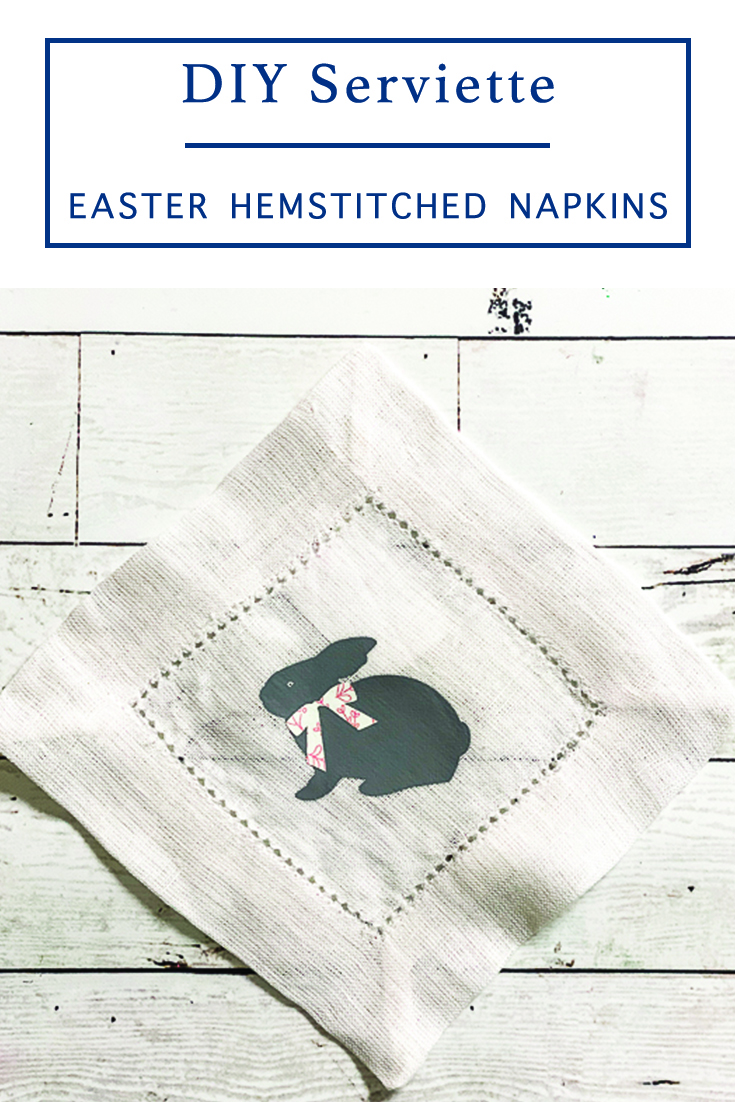 You could say my blogging journey is a little bit Erin Brockovich, a whole lot creative mom.
Life took a crazy turn with the birth of my third child, who had so many health issues we weren't sure if he'd live. Eventually he and his younger brother were both diagnosed with an auto-immune disorder that mimics disease found in Asian children exposed to Agent Orange. We believe ground water tainted by a chemical testing facility near our home is likely to blame.
I wasn't about to let health challenges get in the way of CELEBRATING life with my children and started planning fairly elaborate, themed events in the security of my home. Today I am an established party blogger looking to partner with brands on budget-friendly, DIY home celebrations.
Jessica's work has been featured on such notable party blogs and magazines such as Catch My Party, Hostess With The Mostess, Bird's Party Magazine, Amy Atlas, lilsugar, and Spaceships and Laserbeams.