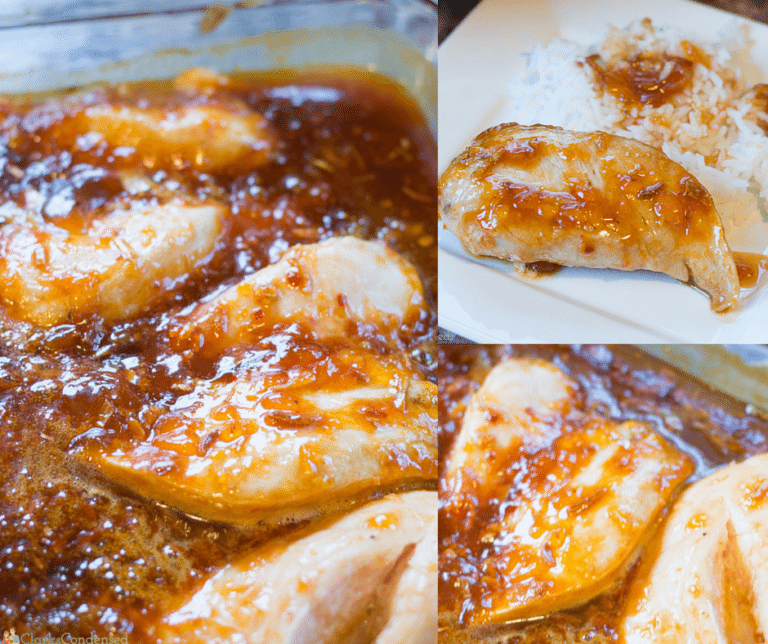 The first time I made Forrest dinner at my apartment, I really wanted to impress him.
So, I turned to my favorite recipe that I thought was rather elegant…but that was so easy, there was no way I could mess it up!
Everything went off without a hitch, and I thought everything turned out well. Forrest seemed to enjoy it, so I deemed it a success! I was sure I impressed Forrest, and that he would forever be won over by my culinary talents.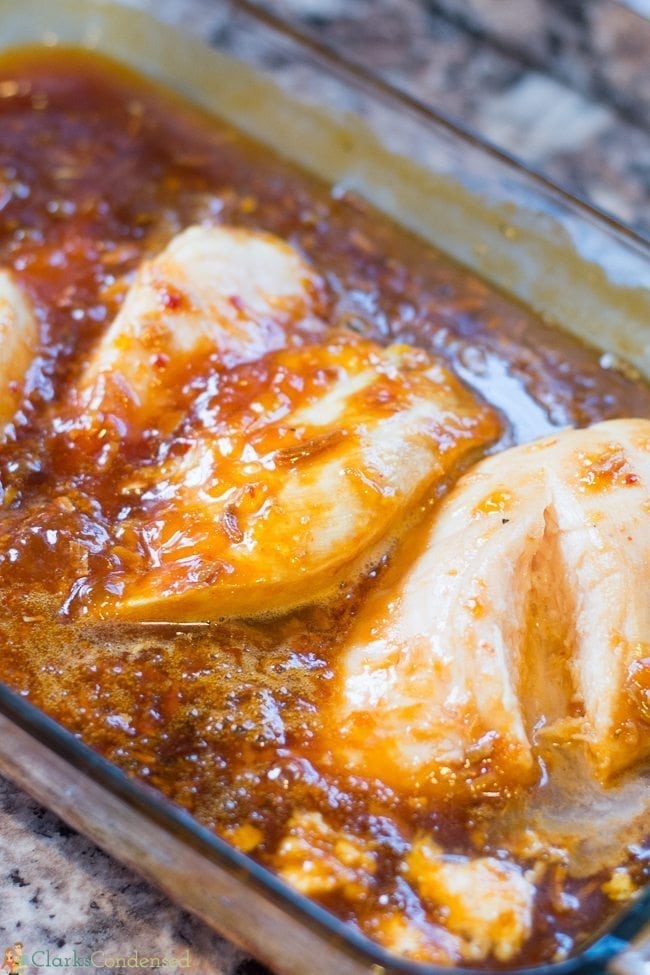 Don't ask me why, but I didn't cook anything else for him awhile.
Apparently long enough for him to think that was the only thing I knew how to make.
Fail.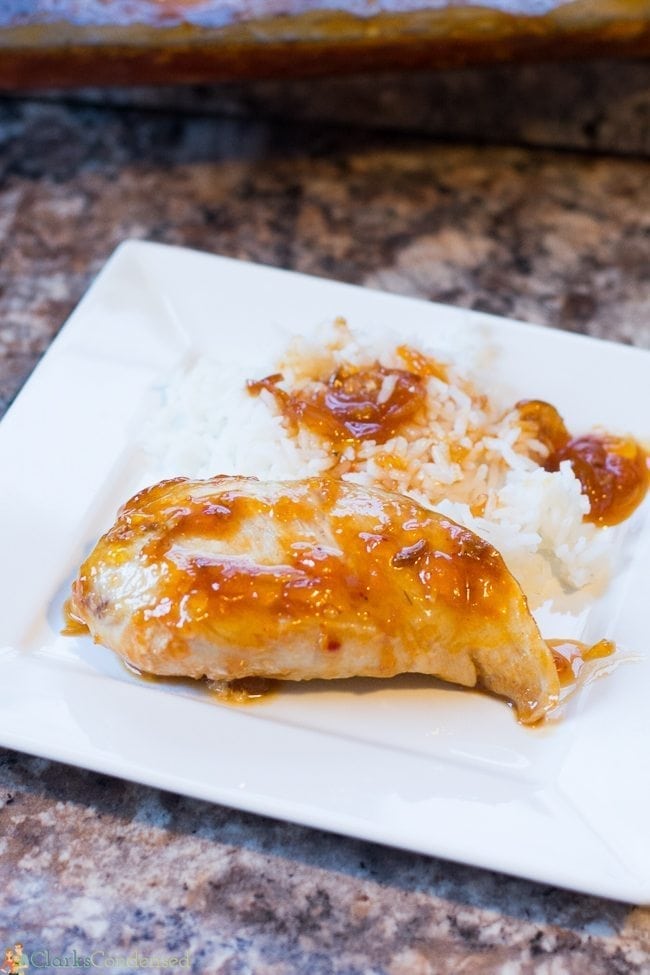 Fortunately, I think I've redeemed myself over time, and he now knows that I do know how to make more than apricot chicken!
But even if this was the only thing I knew how to make, at least it tastes good. Actually, it tastes amazing. And it's so, so easy. It's perfect for the beginning cook (but anyone can really enjoy it!)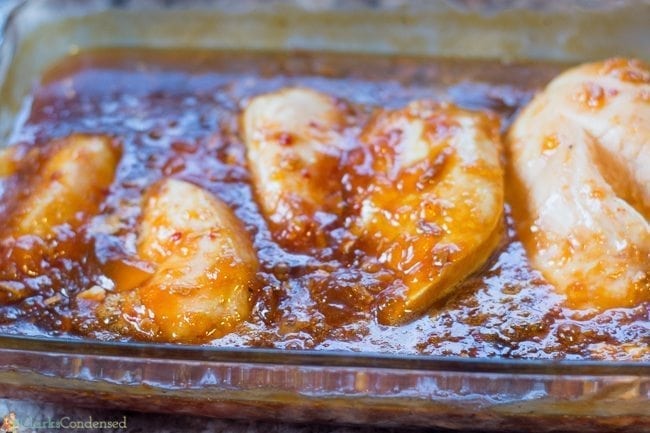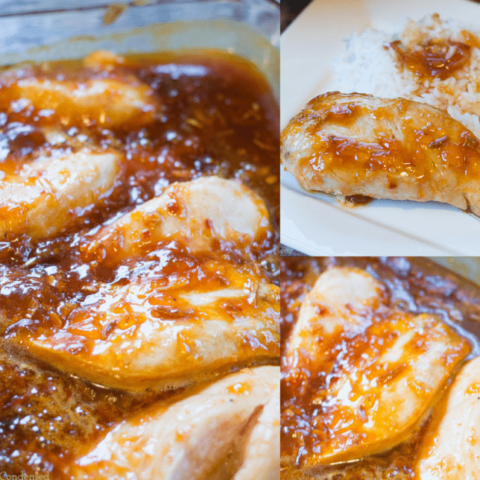 Easy Apricot Chicken Recipe
Ingredients
2-3 chicken breasts cut in half, or 4-5 chicken tenderloins
1 18 ounce jar Apricot Jelly
1/2 of a 16 ounce container of French Dressing
1 packet French Onion Soup Mix
Instructions
Preheat oven to 350 degrees.
Combine jelly, french dressing, and soup mix together.
Place chicken into a glass baking dish.
Pour mixture over the chicken
Bake for 45 minutes, or until chicken is no longer pink.
Serve over rice or pasta.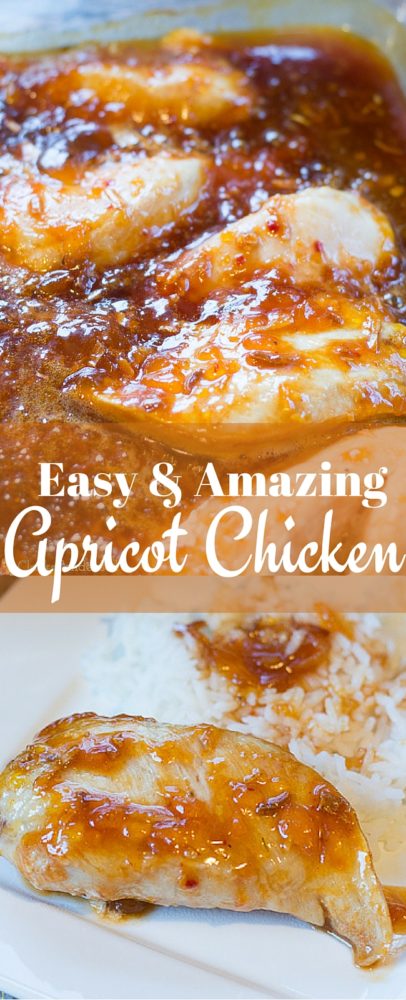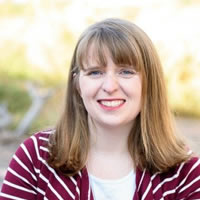 Katie is a Colorado-native, BYU graduated, and most importantly, wife to one and mother to three beautiful boys. She is passionate about sharing her experiences with others – especially about pregnancy, breastfeeding, cooking, and crafts. She is an International Board Certified Lactation Consultant. She loves spending time with her family and helping others find joy in family life.