Easy Applesauce Frosting – Perfect for cakes, cupcakes, and more!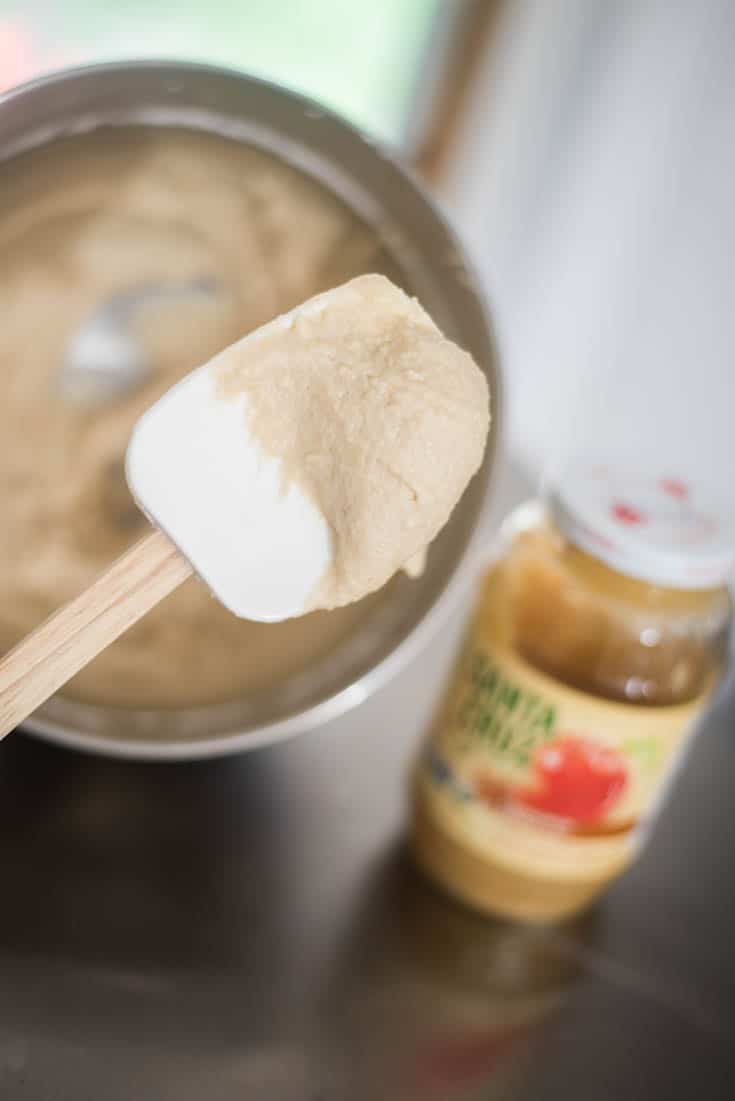 It seems that the older I get, the worse junky food makes me feel. While we haven't adopted a totally organic lifestyle, I have tried to incorporate more organic and sustainable products where I can. I think one of the biggest misconceptions about organic food is that it either a) doesn't taste as good or b) is super expensive and time-consuming. In recent years, organic products have become more mainstream and in demand, which has driven down the cost. It has also pushed companies to produce more organic products as well. So I think it's fun when I can go to the grocery store and find plenty of organic products without having to go to a special aisle. I love it even more when I can create a special treat that has all the flavor of "traditional" recipes, but with much better-for-you ingredients.
Thank you to Santa Cruz Organic for partnering with us on this post!
I was asked by Santa Cruz Organic, a pioneer organic brand committed to providing high-quality products, to make an all-organic snack or dessert recipe. I was excited to take on this challenge, because just because you are eating organic doesn't mean you have to give up desserts!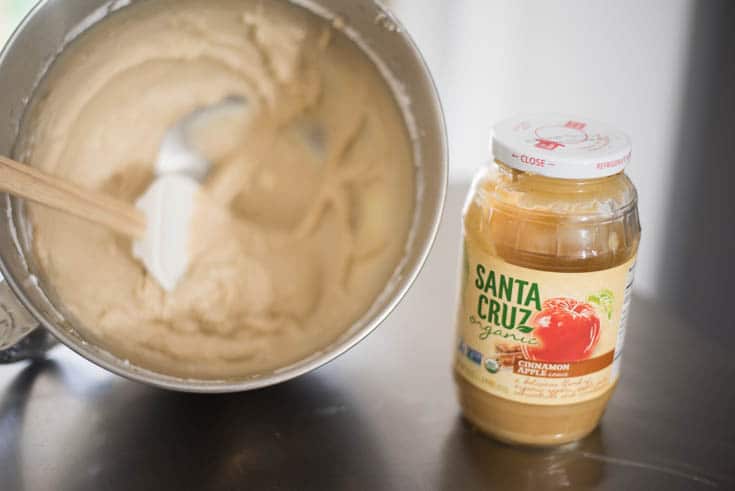 I'm all about simplicity when it comes to cooking, so I decided to buy an organic cake mix and top it with a homemade organic frosting recipe – applesauce frosting, to be exact. I was surprised to see that there weren't really any applesauce frosting recipes out there, so I'm excited to be one of the first 😉 This recipe couldn't be easier, and I was able to make it using all organic products:
Santa Cruz Organic Fruit Sauce (apple)
Organic Powdered Sugar
Organic Butter
Organic caramel extract (optional)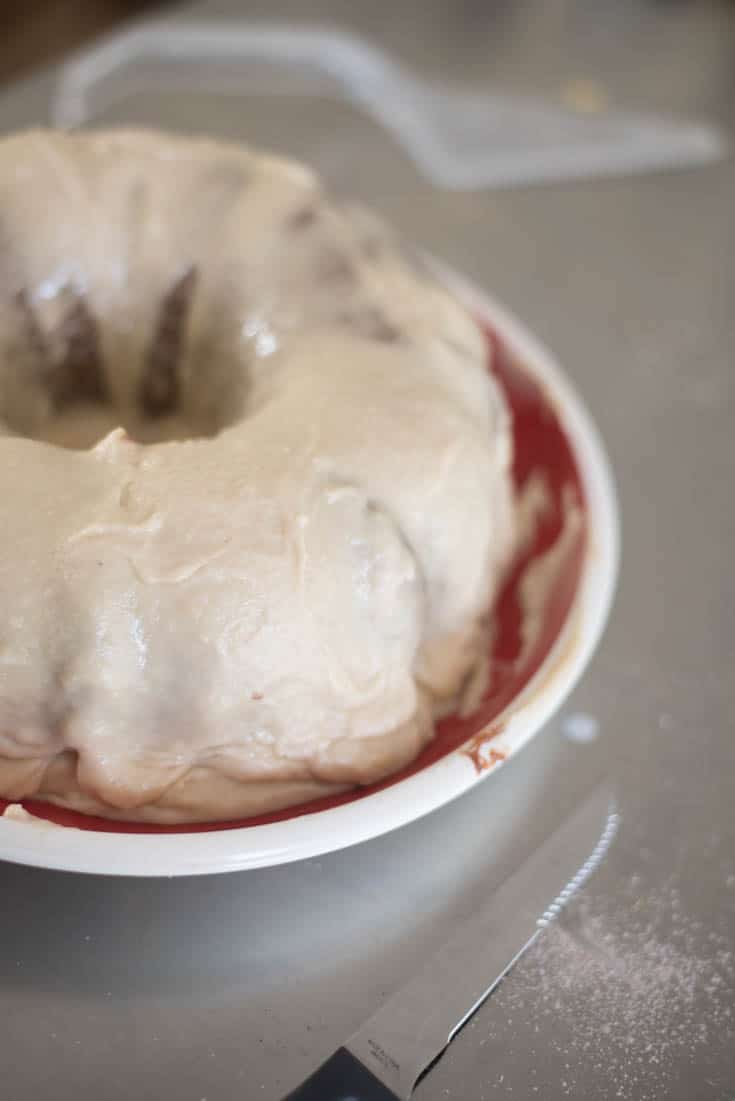 You make it just like any other frosting…but it's AMAZING. I never would have thought to make a frosting with applesauce before, but I think it might be my new favorite frosting recipe. The
Santa Cruz Organic fruit sauces
are not only great in this frosting, but they are also perfect for smoothies. I love that they have no added sugar, like so many applesauce do. When paired with a delicious cake, this frosting is the perfect addition to anyone's dessert table – it might be a good way to convince your friends to try out organic 😉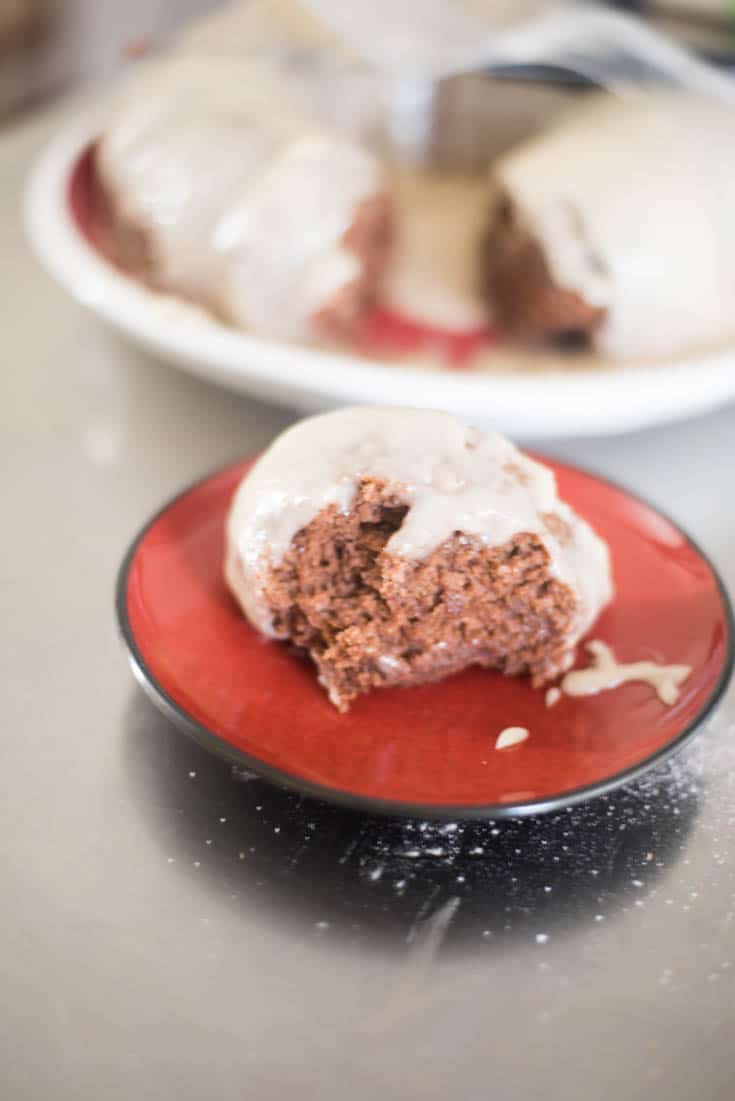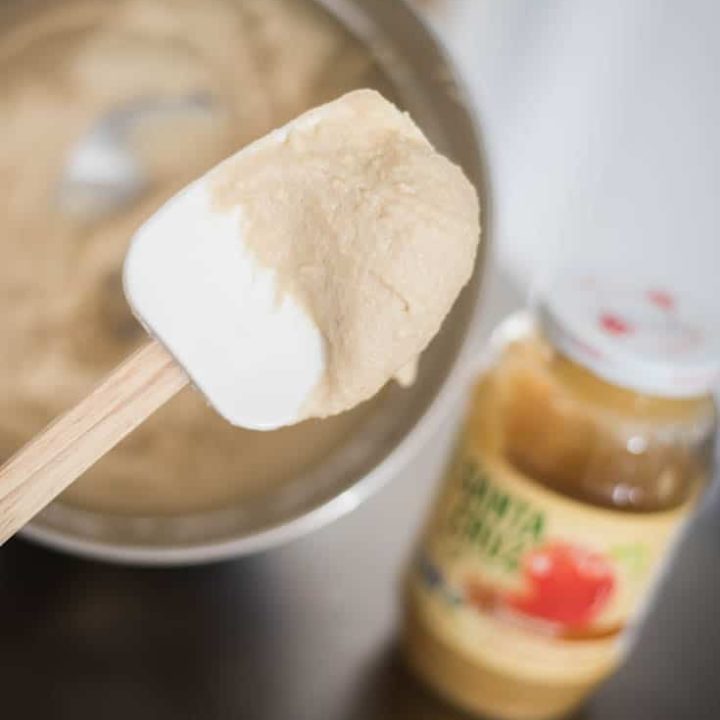 Applesauce Frosting
Ingredients
1/2 cup softened butter
1/2 cup applesauce
5 cups powdered sugar
1 teaspoon caramel extract, optional
Instructions
Beat together butter and applesauce until smooth
Add in powdered sugar 1 cup at a time until desired consistency is reached
Mix in caramel extract
Makes enough for 1 cake or about 24 cupcakes.
Everyone associated with Santa Cruz Organic – from manufacturers to growers – is dedicated to making environmentally sound choices. Sustainability for Santa Cruz Organic means supporting its resources, from the farms and suppliers to the energy used to produce the brand's certified organic products.
This is a sponsored conversation written by me on behalf of Santa Cruz Organic. The opinions and text are all mine.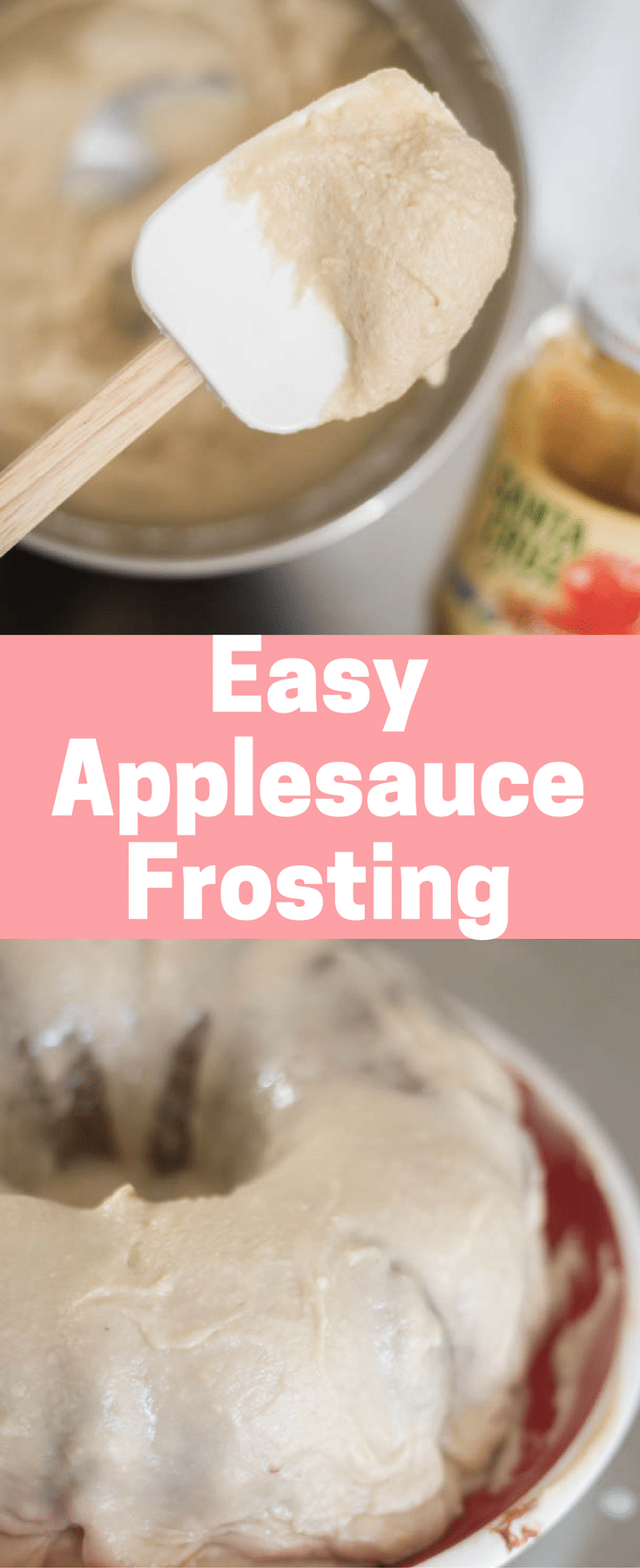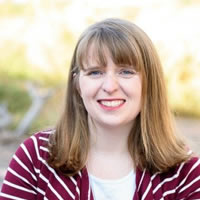 Katie is a Colorado-native, BYU graduated, and most importantly, wife to one and mother to three beautiful boys. She is passionate about sharing her experiences with others – especially about pregnancy, breastfeeding, cooking, and crafts. She is an International Board Certified Lactation Consultant. She loves spending time with her family and helping others find joy in family life.