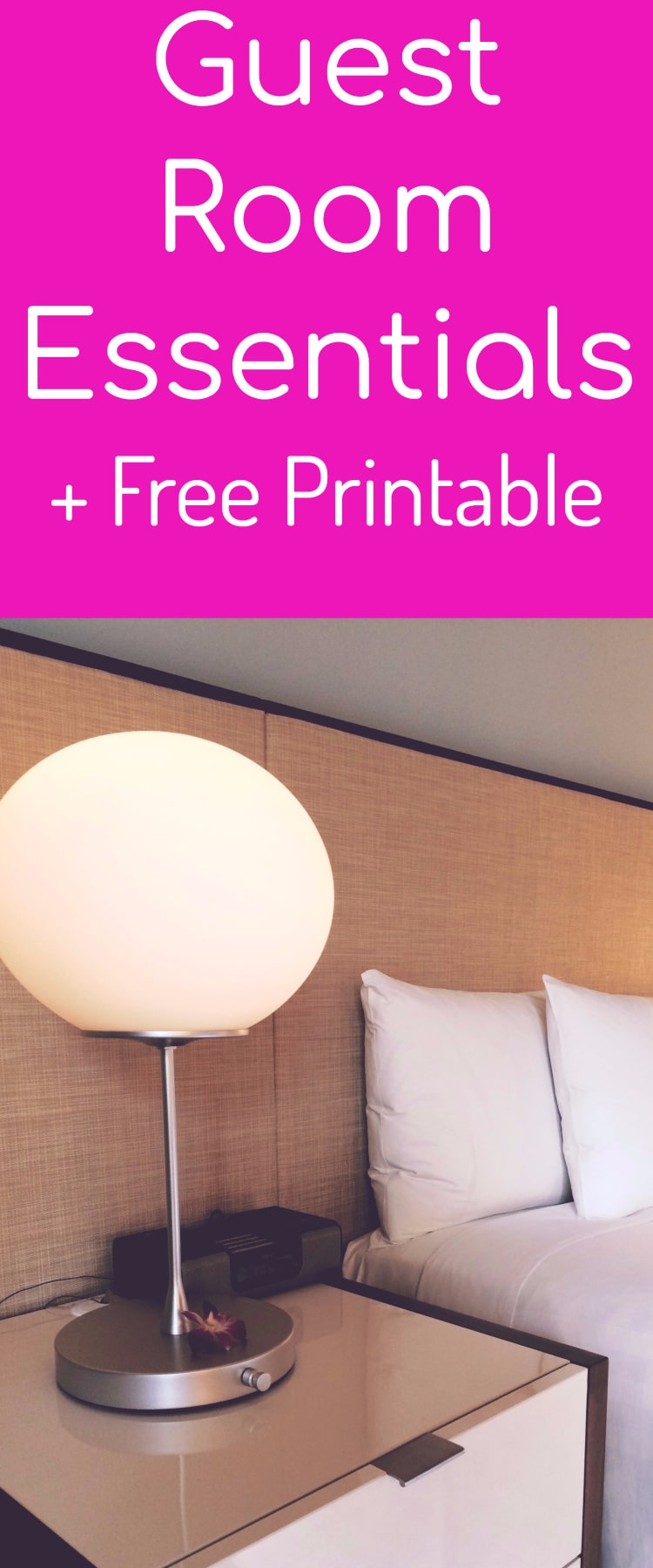 Hosting guests sometime soon? Here are guest room essentials that will make the room cozy and welcoming – free printable included!
This conversation is sponsored by Pampers at Sam's Club. All opinions are my own.
We just bought our first home about a year ago, and I was excited that we had an extra bedroom that could act as a guest room.
While we haven't had a lot of guests, we've had a few, and I've been trying to think of ways to make our basement guest room a little more cozy.
Admittedly, that guest room also houses our freezer, which does take away from the appeal…but I think everyone who has stayed down there has felt at home (or at least, I hope so!)
With the holidays coming up, I thought I would share a few essentials for guest rooms that you should consider having on hand. Most of these are pretty simple gestures, but I feel they go a long way with those who visit.
We travel a lot during the holidays, and I have to admit, it can get a little bit stressful being away from our home and our own space, especially now that we have kids in the mix. We love being able to visit with family on Thanksgiving and Christmas, and I appreciate our family that always tries to make us feel as at home as possible.
Guest Room Ideas
List of Helpful Tips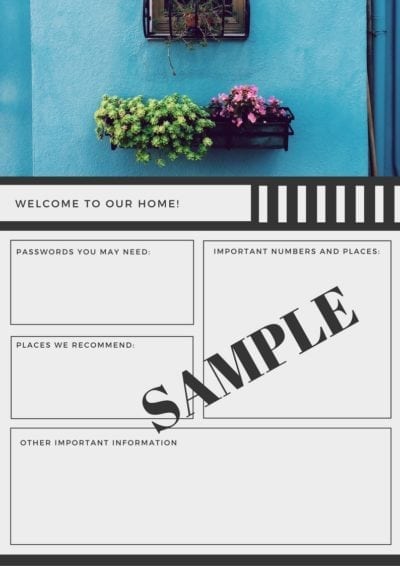 This can include the WiFi password, how to use the TV in the room (if there is one), where to find extra towels, instructions for the washing machine, etc.
You can also go as far as listing local grocery stores, pharmacies, emergency rooms, and even your favorite restaurants. This might be more helpful if you are hosting someone that you aren't going to be spending a lot of time with (such as an Airbnb type scenario), but either way, I think it's nice to give suggestions and let people use them whatever way they want.
I made a little printable that you can print off (see above for the sample). It's pretty open-ended for what you can put in it, but I think guests will appreciate it. CLICK HERE TO GET THE PRINTABLE.
Chocolate or mint on pillow
I just love when I arrive at a hotel, and they have some kind of chocolate waiting on the pillow. Obviously, your home isn't a hotel, but making it seem welcoming and comfortable is essential.
Fresh Towels
Make sure there are fresh towels (both hand and bath) available in your guest's room.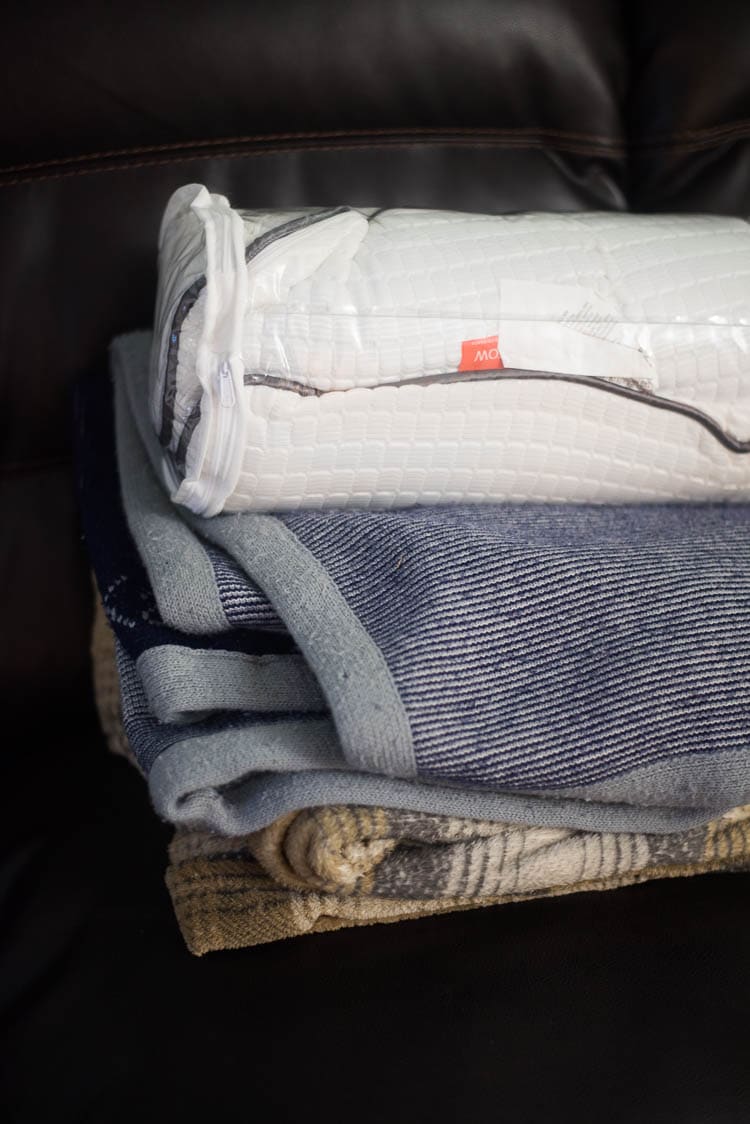 Basic Toiletries and Medications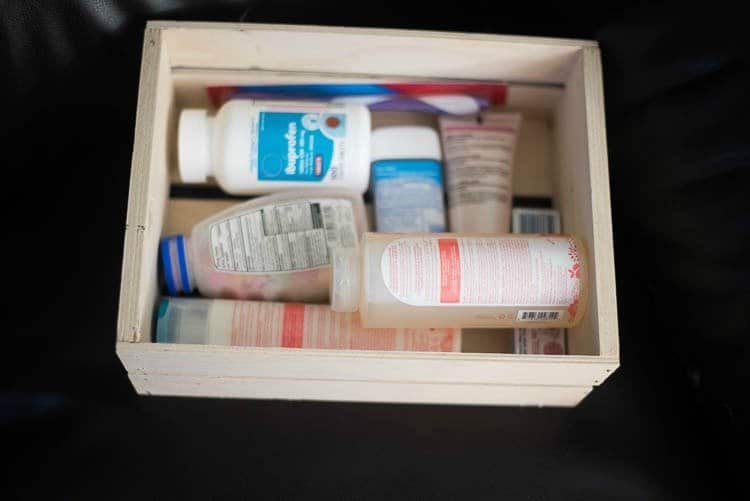 I don't know about you, but despite my best efforts, I often forget some kind of toiletries while I am traveling. You can make a little basket with some basic toiletries and medications so if your guest forgets something, they have a variety of items to choose from. You can include:
Shampoo and conditioner (travel size)
Soap
Lotion
Razor
Ibuprofen, Tylenol
Deodorant
Blow dryer
Toothpaste
Tooth brush
Antacids
If your guest has children, you can get a package of diapers and wipes to have on hand. My mom always makes sure she buys diapers for her grandkids when they come to visit.
As parents, we really appreciate this because we typically buy diapers when we arrive at our destination anyway, because they can take up a lot of space. When we are traveling for holidays, it's even more helpful because we are usually bringing a lot more "stuff" with us.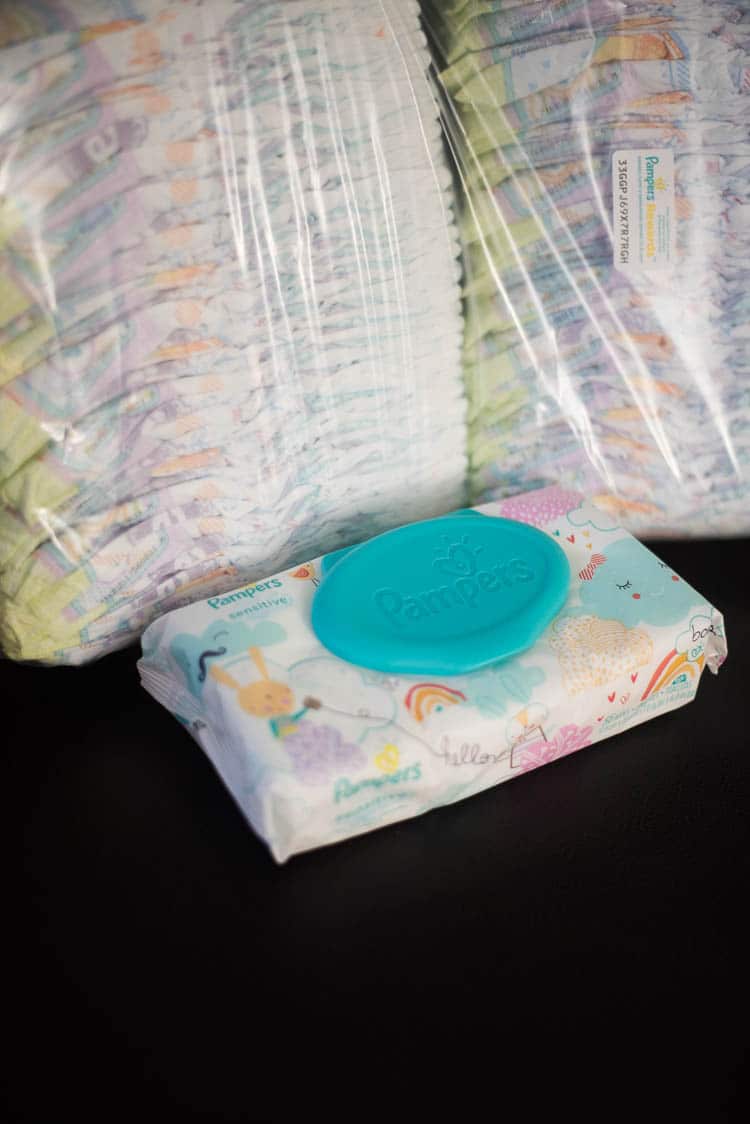 With the holidays coming up, this is a great time to stock up on diapers for out-of-town guests. Sam's Club is having an amazing sale right now. Through November 30th, you can get $10 off two Pampers diapers or wipes items as well as free shipping to your door or Club Pickup. This time of year, time is money!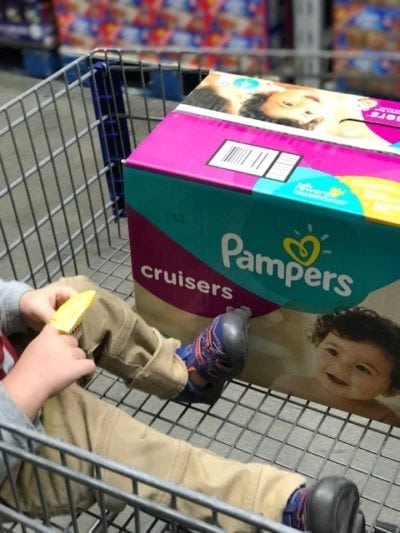 Water Bottles
You can either provide a reusable water bottle or a bunch of plastic water bottles – your choice!
Assortment of books or magazines
Cell phone charger
Extra blankets and pillows
Hangers (and closet space)
Fan
Lamp near bed or desk
Waste Basket
Tissue box
Alarm Clock
Flowers
Small basket of snacks
Fresh baked cookies
Place to put suitcase
Chair
If They Have Children
If your guest is traveling with children, I would talk with them ahead of time to see if there is anything specific they might need. Obviously, they shouldn't rely on you for everything, but if you have any of the following, let them know. They may really appreciate it!
Pack and play crib
Diapers and wipes (as I mentioned above)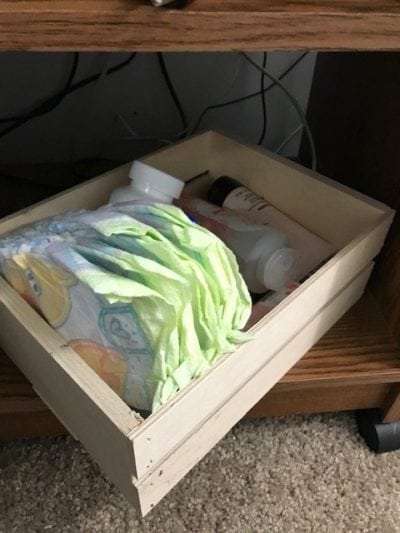 Child-sized blankets
Infant/Child Medications
Small Basket of Toys