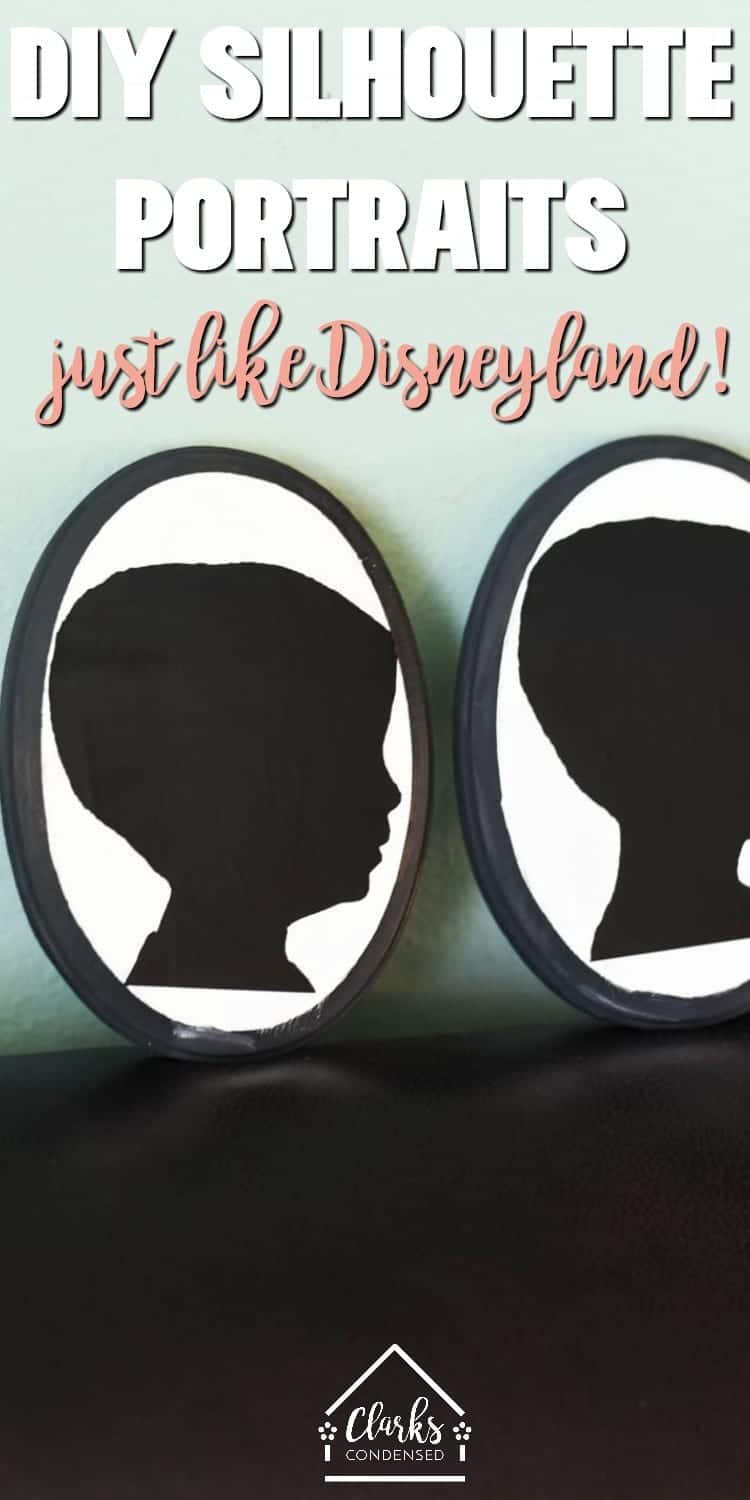 Make your own Silhouette portrait using your Cricut machine – such a fun idea for a gift or for your own home. Very similar to the Disneyland portraits available on Main Street USA.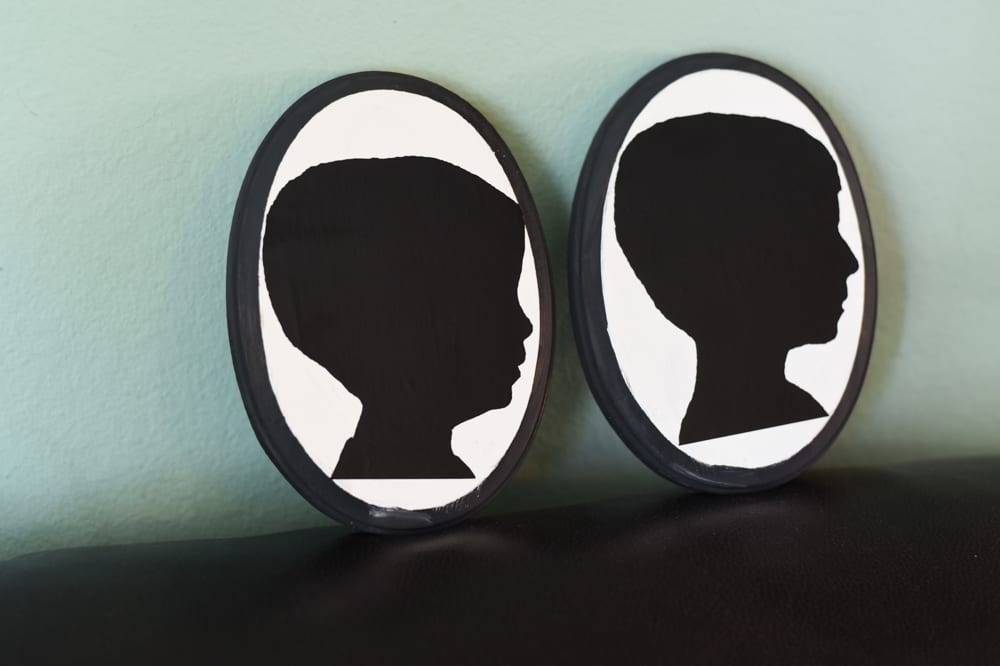 DIY Silhouette Portrait Art
Of all my Cricut machines, I think my favorite is my Cricut Explore Air 2 in Wild Rose.

It's just so pretty – people are always wondering where I got it – and it's exclusive to Joann's! You can check it out here.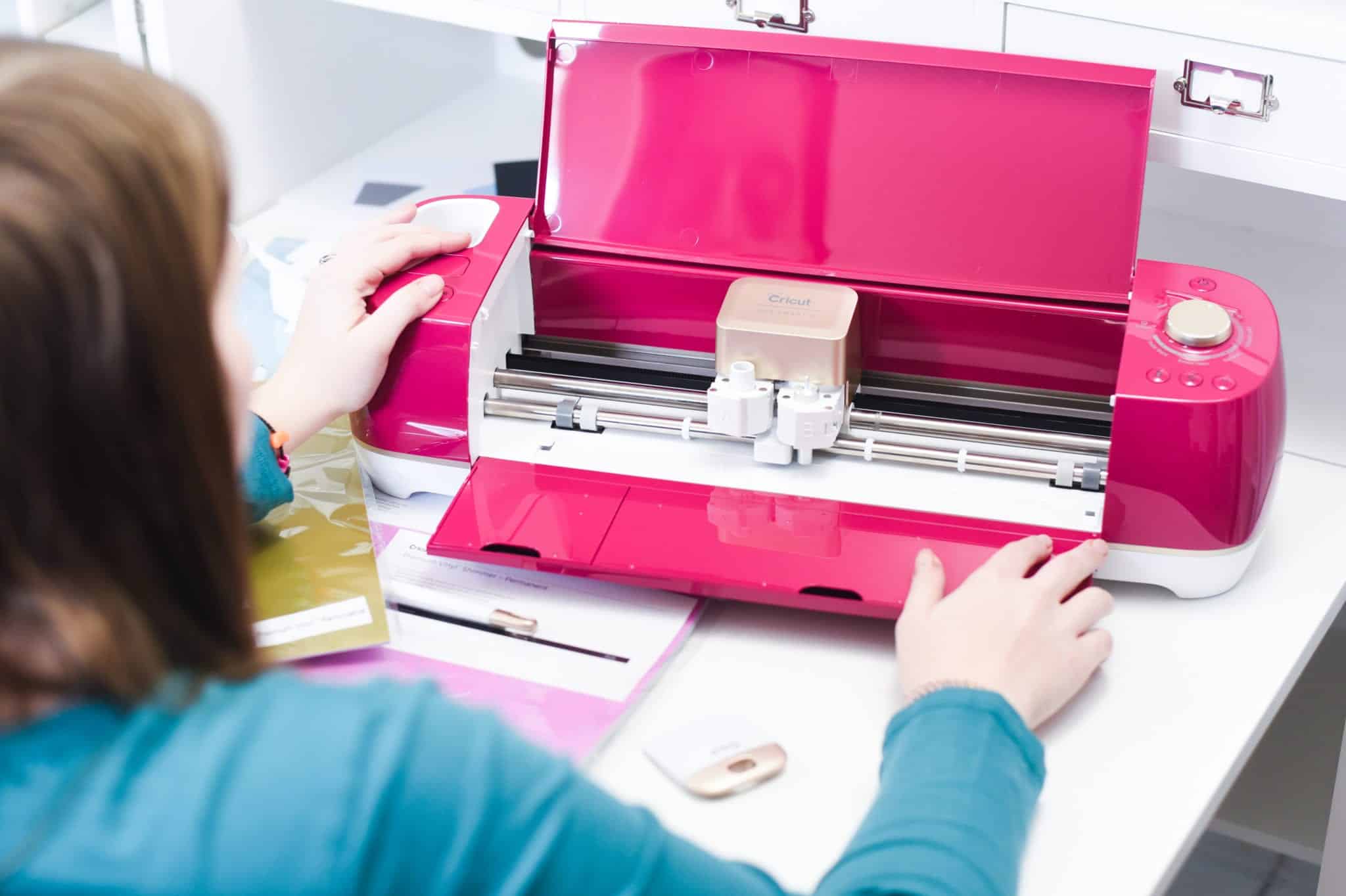 And let me tell you – this is a BEAUTY. I just kept looking at it because it really was so pretty – it's a beautiful wild rose color with gold embellishments.
I mean, I love my Cricut Maker…but this one takes the cake aesthetics wise.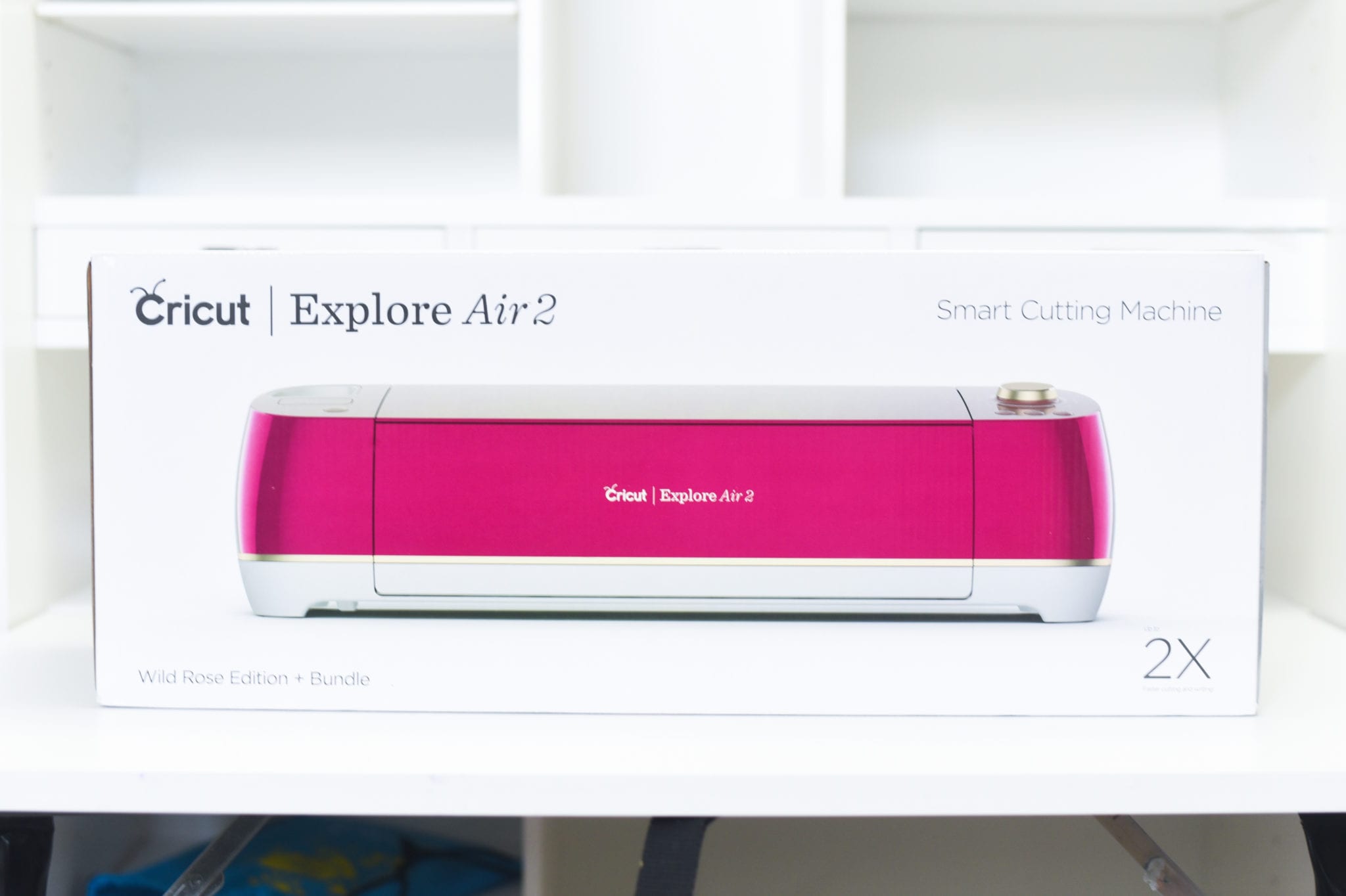 Here is my unboxing video:

It retails at $349 (though I've seen in on sale for quite a bit less recently!), and it includes:
Get our FREE Cricut for Beginners Course + over 50 free project ideas!
Power adapter and USB cord
Over 40 pieces of vinyl – including 10 pieces of permanent vinyl, 10 pieces of removable vinyl, 10 pieces of shimmer vinyl, and 10 pieces of printable vinyl.
Gold weeder and scraper tool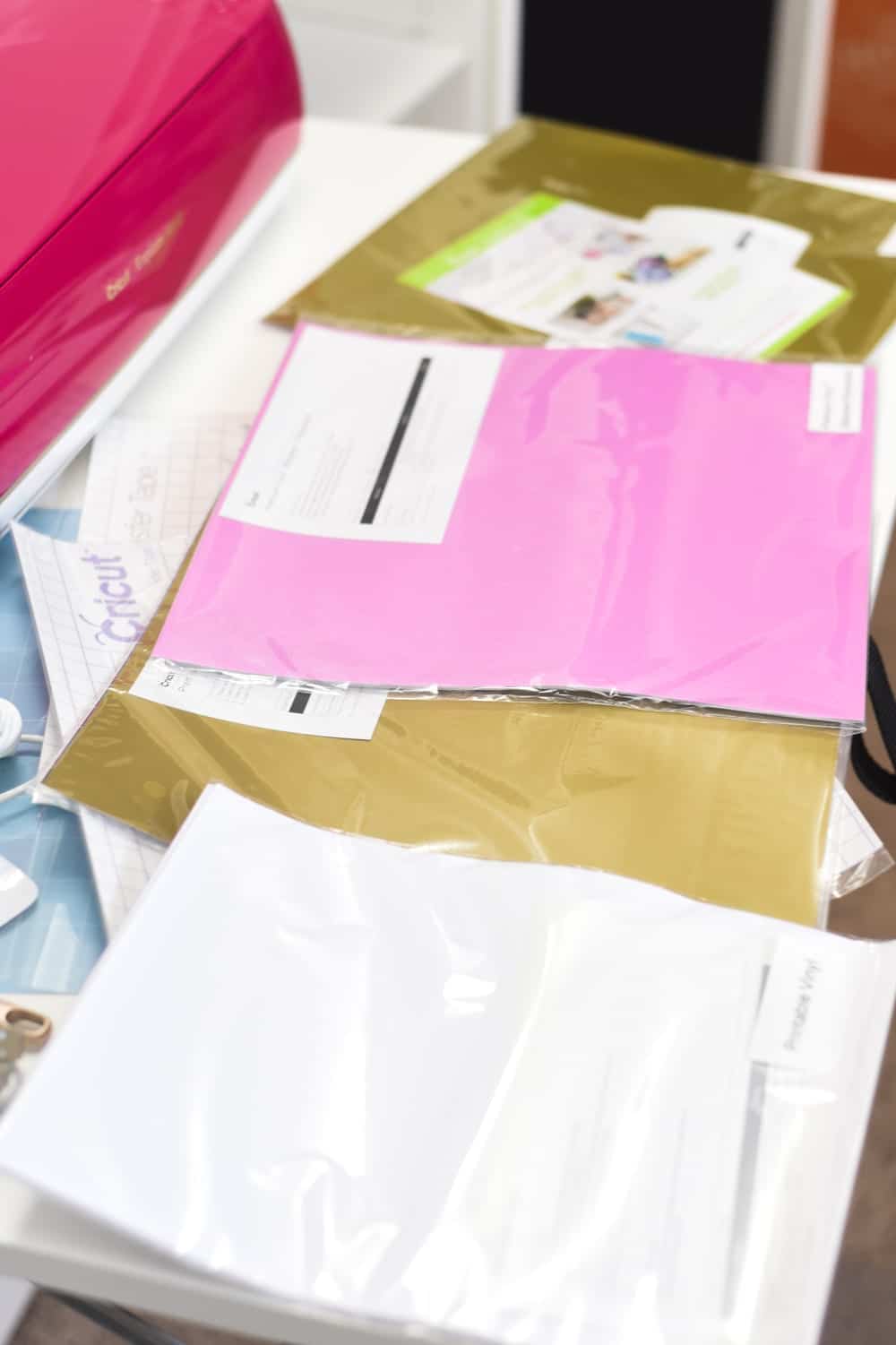 I've said this before, but my Cricut transformed my ability to create. I've always loved crafting, but it's not something I felt like I was very good at.
And while I'm far from perfect still, I love all that my Cricut has allowed me to do. Not only have I been introduced to an INCREDIBLE community, but I'm able to create things I never would have tried in the past.
I just adore the new color – and Cricut isn't just calling it a color change but a movement to encourage female empowerment and entrepreneurship – which I think sounds about right. Cricut wants everyone to know that they have the ability to create anything – and their machines are designed to make that easier.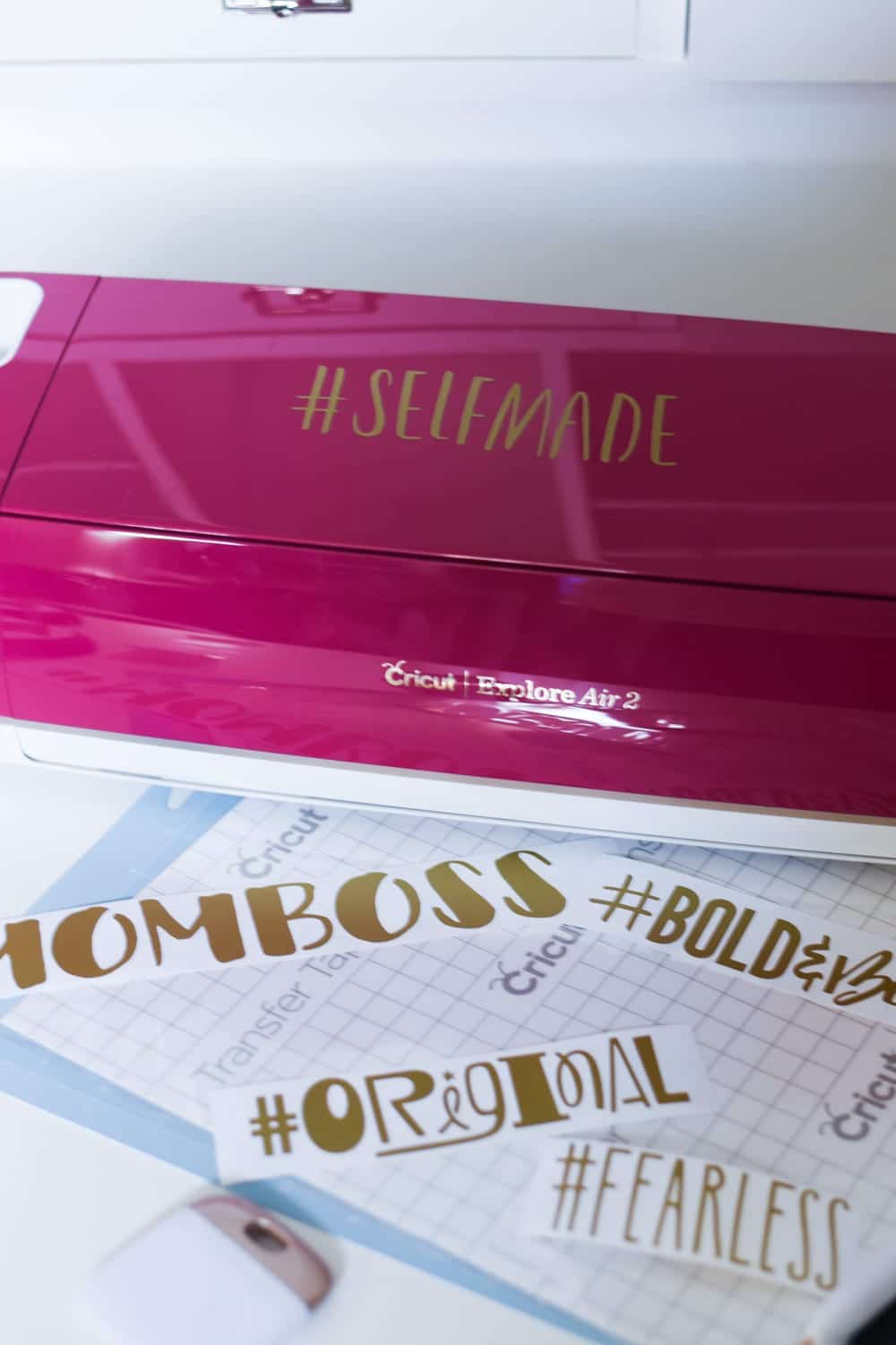 We live in an incredible time where women have tons of opportunities to just about everything – and I feel very blessed to be living out my dream of being a stay-at-home mom, all the while running a business that completely supports our family.
And much of that can be credited to Cricut. By incorporating Cricut into our website, we've been able to grow our business in ways I never thought were possible. It's also been an incredible blessing for our business, and it has made it even more feasible for not only me – but Forrest – to be at home with our children.
I was challenged to create a project using materials in the bundle, and Forrest suggested I do something that could be used as a Mother's Day gift. As I thought about it, I thought this seemed fitting for this whole project, because nothing makes me feel more empowered as a woman than being a mother.
I've wanted to make silhouette portraits for a long time, so when I saw the black permanent vinyl in my bundle, I thought it would be the perfect project.
I don't know if you've been to Disneyland, but there is a cute little shop on Main Street where you can get a silhouette portrait cut out. My parents did this for all of the kids when we went when I was about five-years-old, and they've always been something I loved.
While nothing quite matches these, I thought it would be fun to create my own silhouette portraits using the Cricut. It's SO easy, and it makes for a great gift or just a sweet momento to have hanging in your home.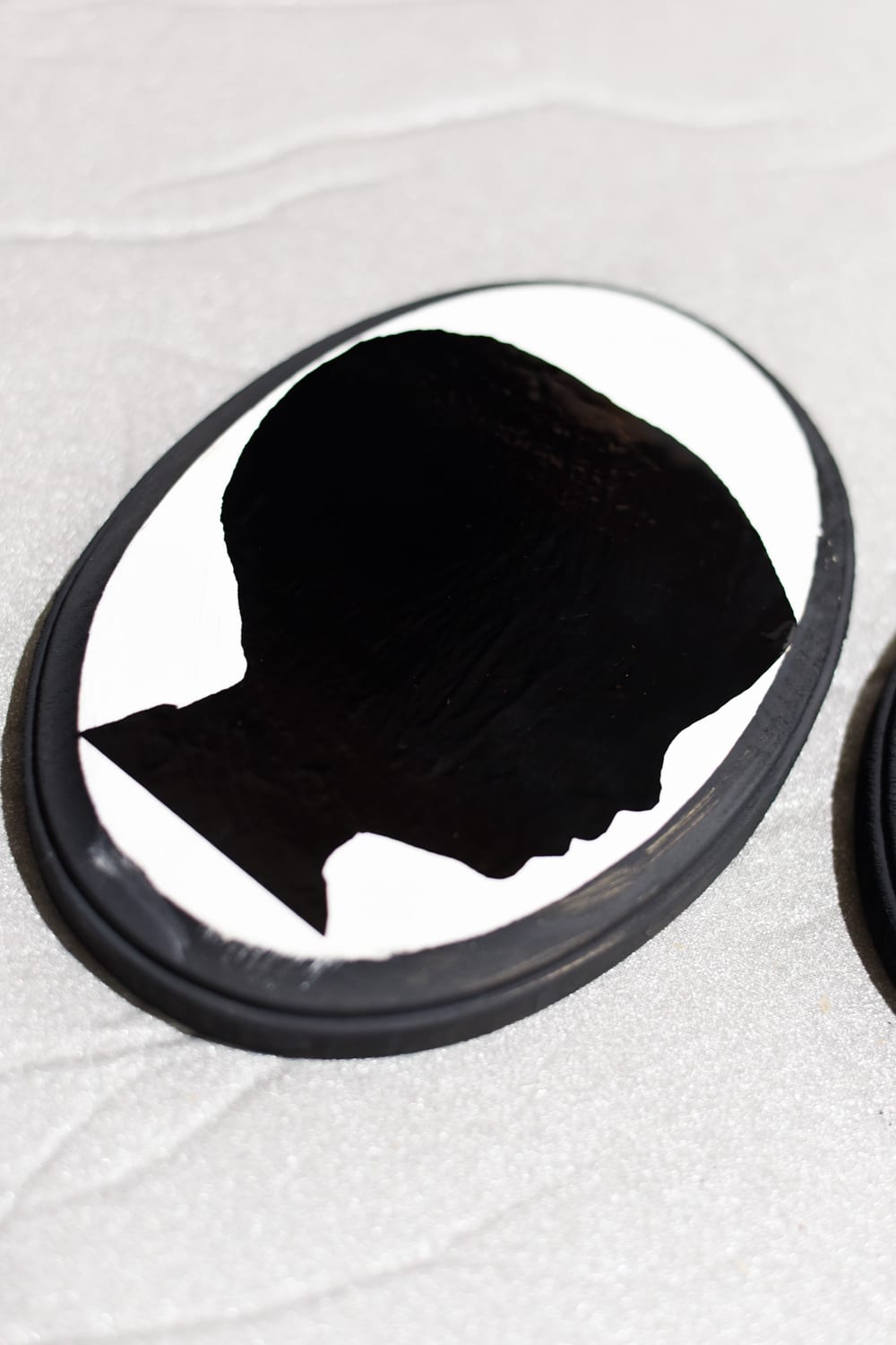 So below you will find this tutorial. You can really use this technique to create any kind of silhouette you want, but for the purposes of this post, it will be for headshot silhouettes.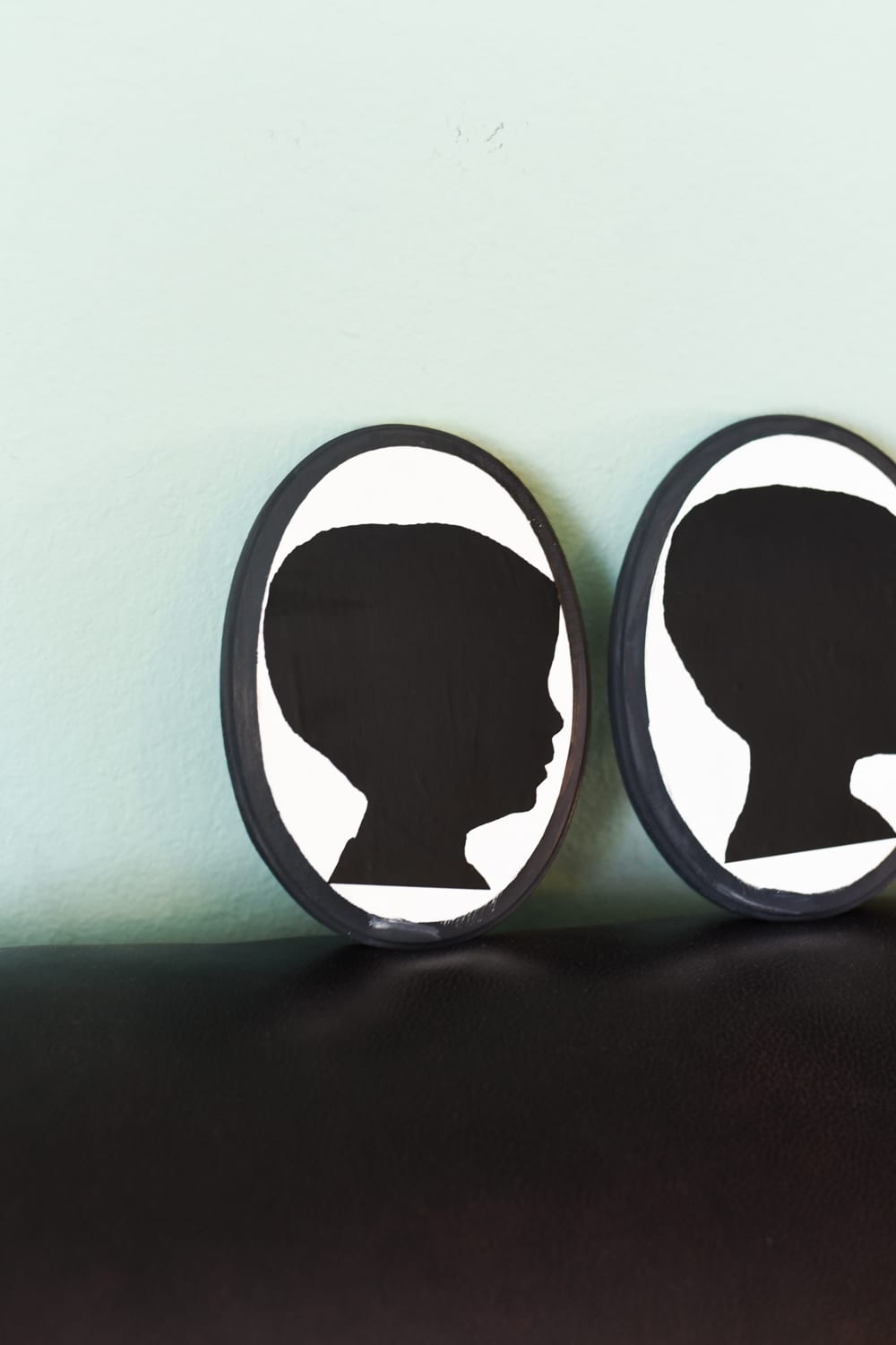 Materials:
You can use the code CCFALL2020 for 10% off and free shipping materials and supplies on Cricut.com on orders of $50 or more.
Premium Vinyl – Permanent in Black
Transfer Paper (Optional)
Instructions: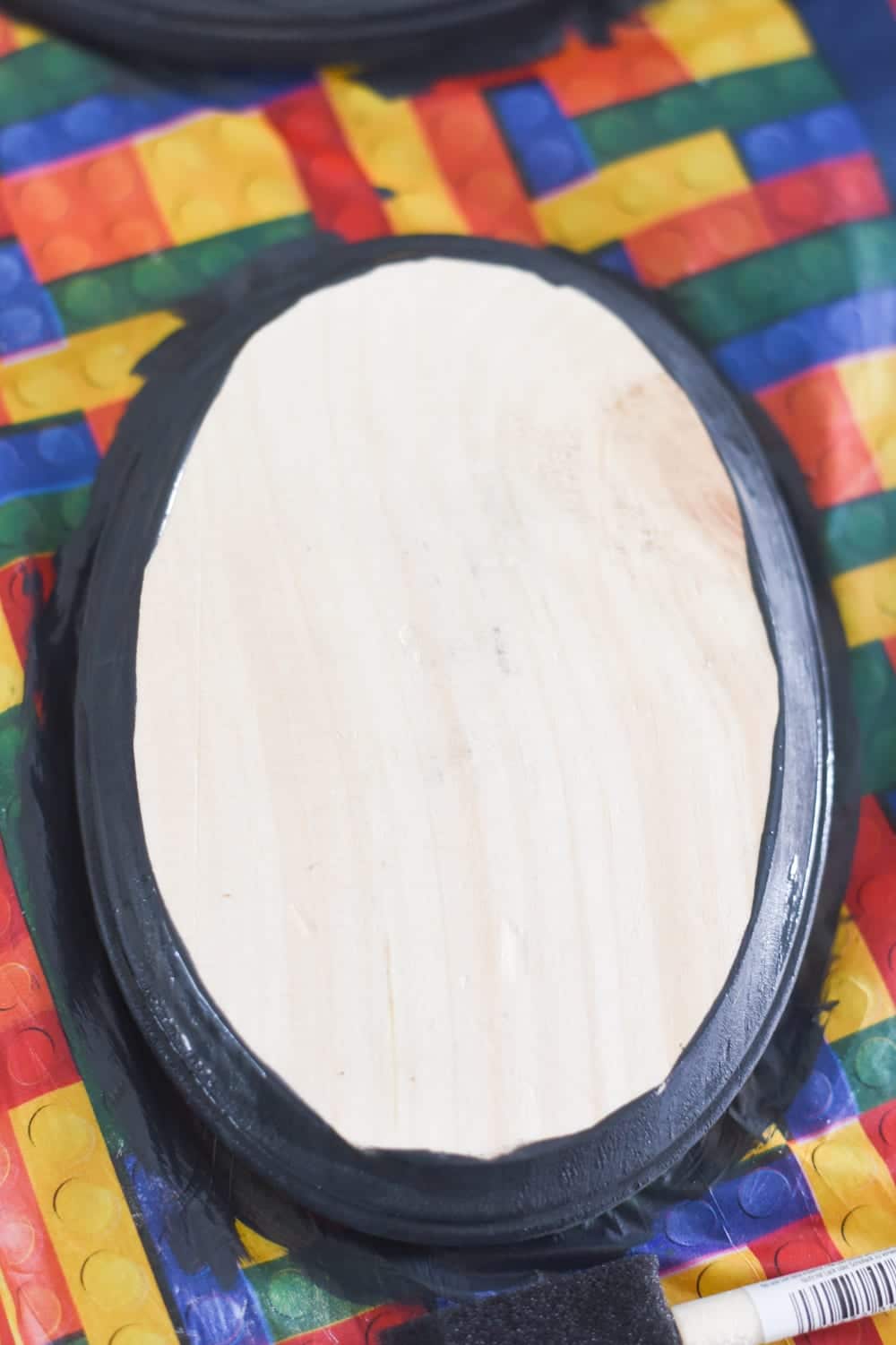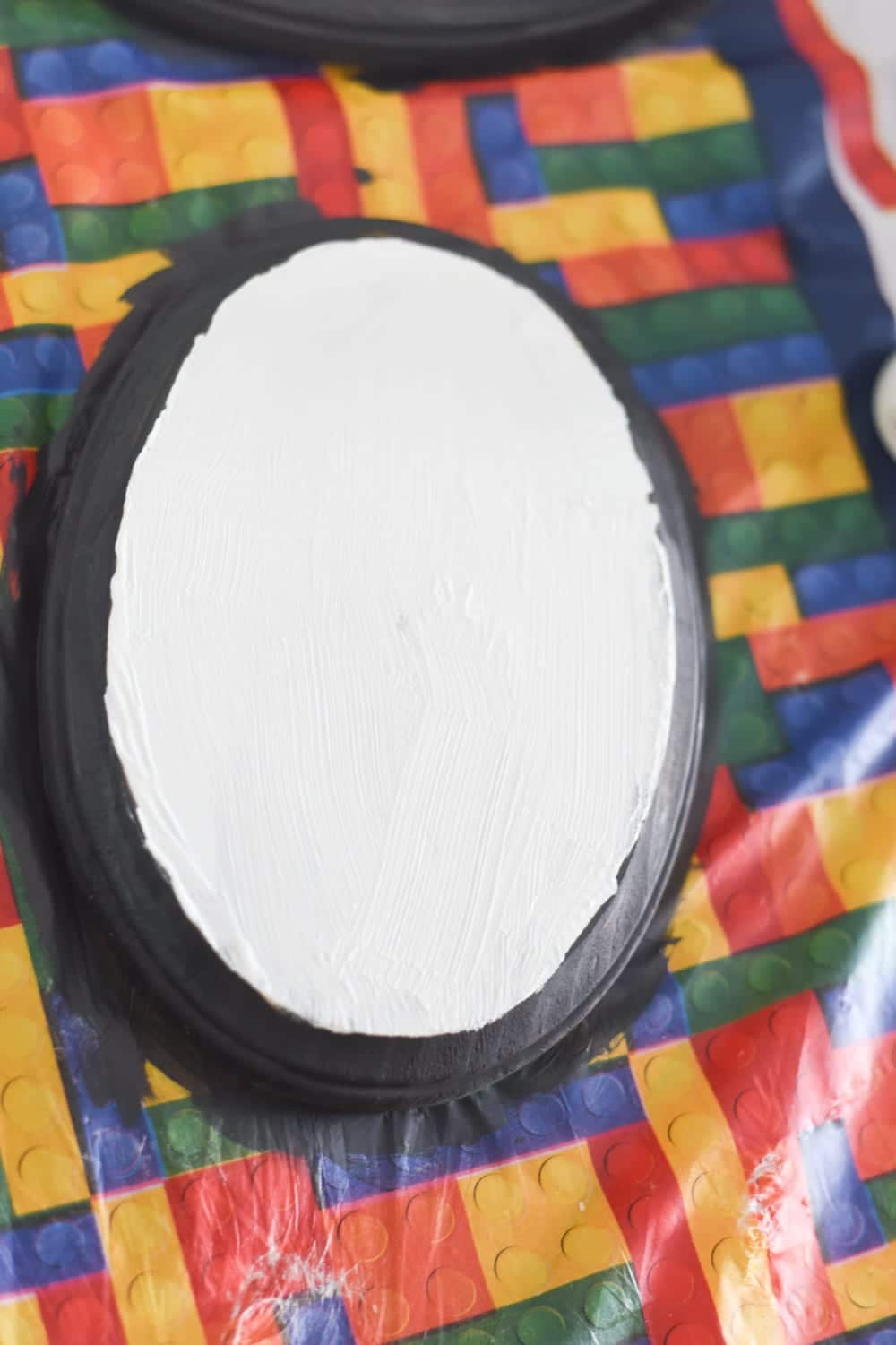 Prepare your wooden plaque. Paint the sides of it black and let it dry and then paint the interior white. Dry completely.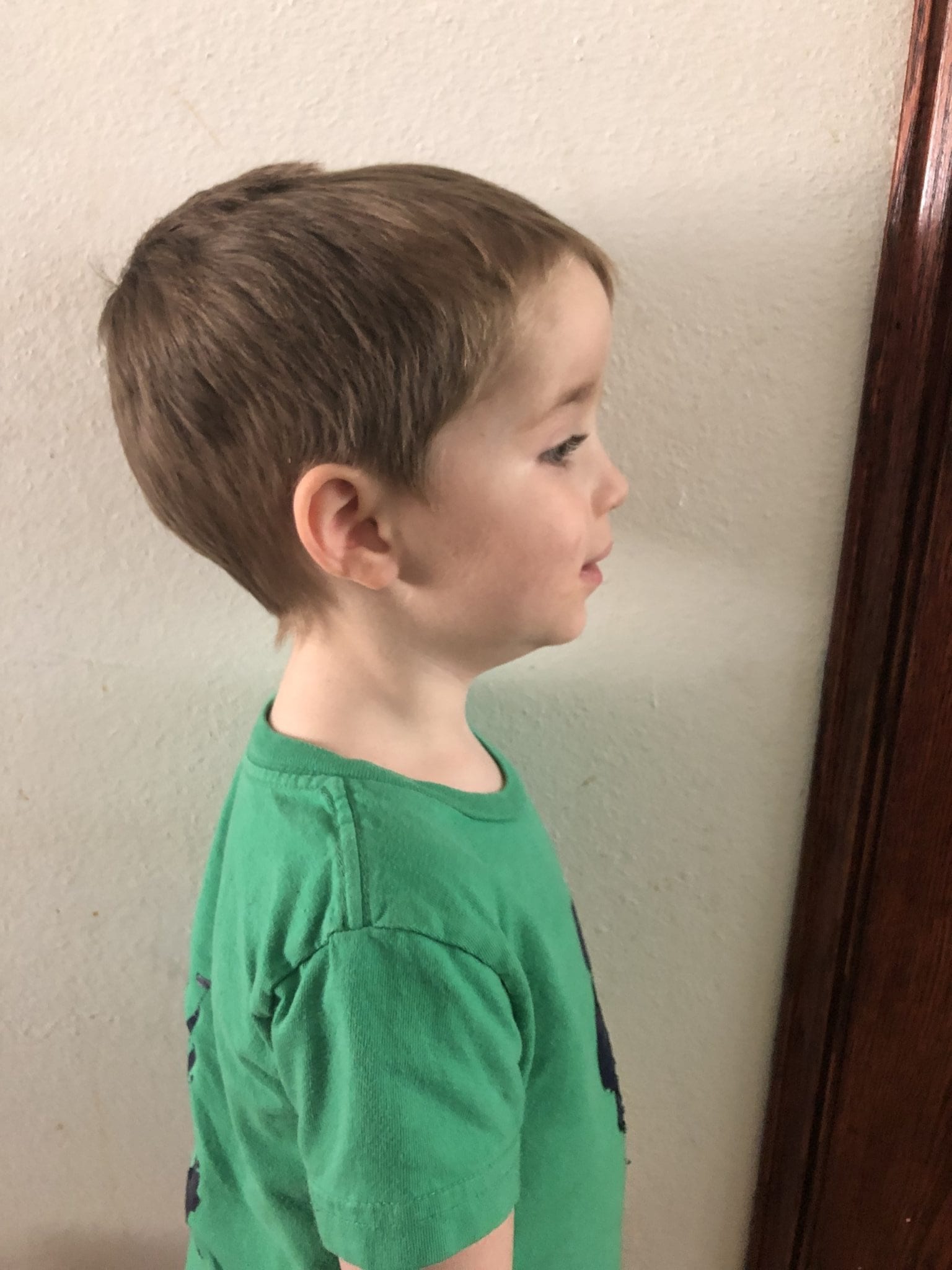 Take a picture of a person in front of a white wall. It's best to have as much contrast as possible and to just get from about their chest or shoulders up.
Upload this picture to Design Space. This will be the most tedious part of your project!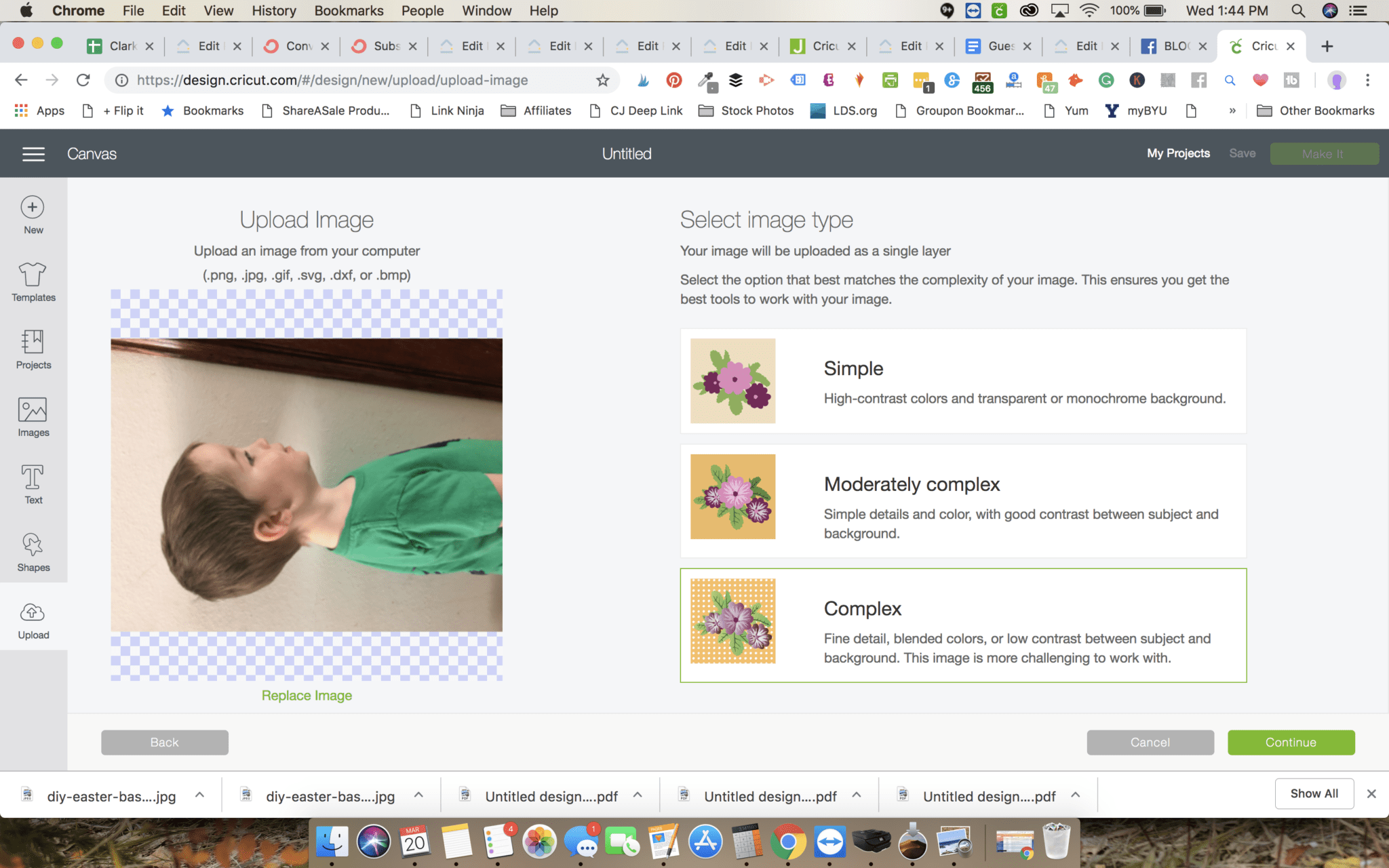 You will select "complex" when it asks for the image type. Press continue.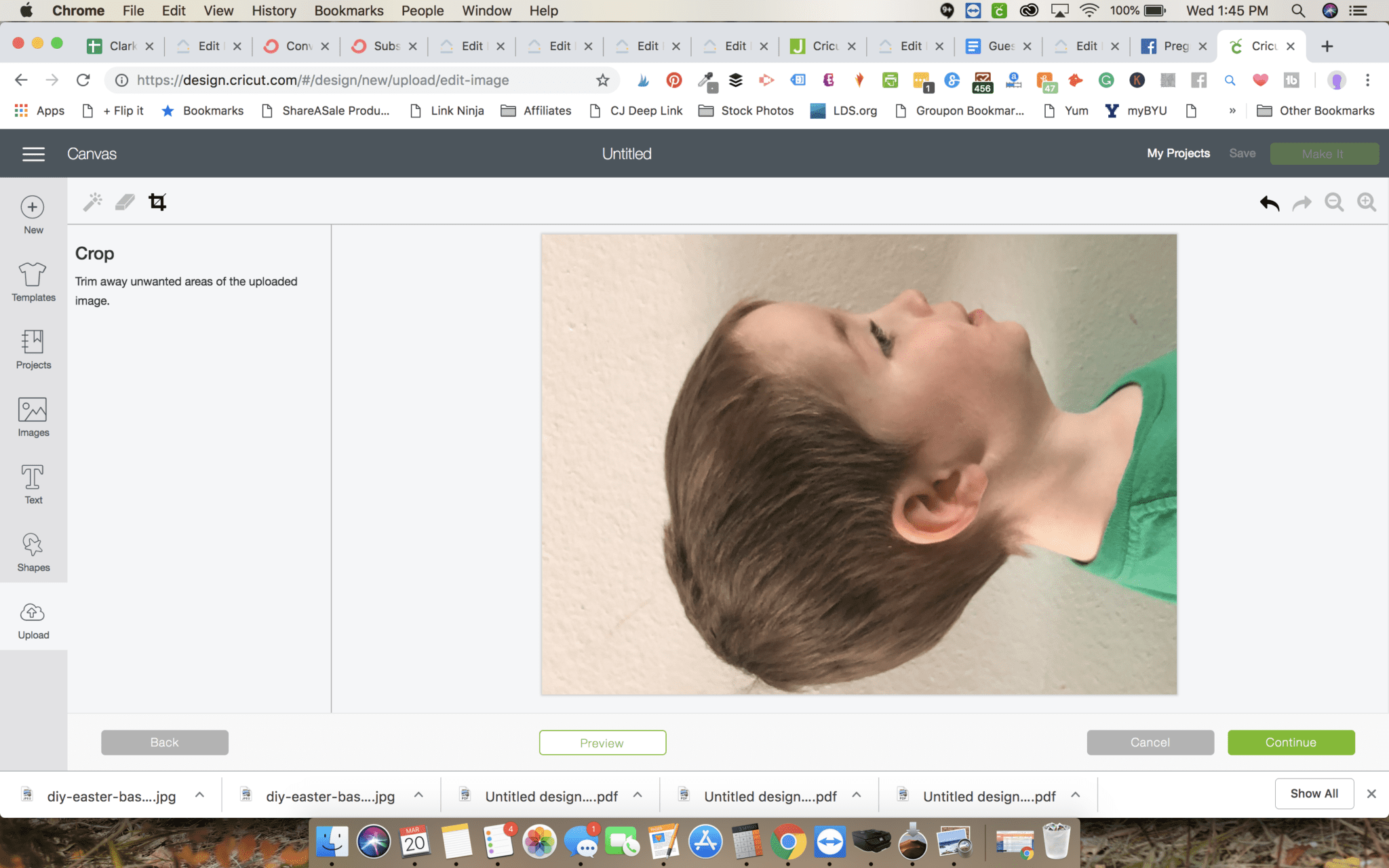 Crop your photo if you need to. I find it best to crop as close to the head as possible and then from the collar up.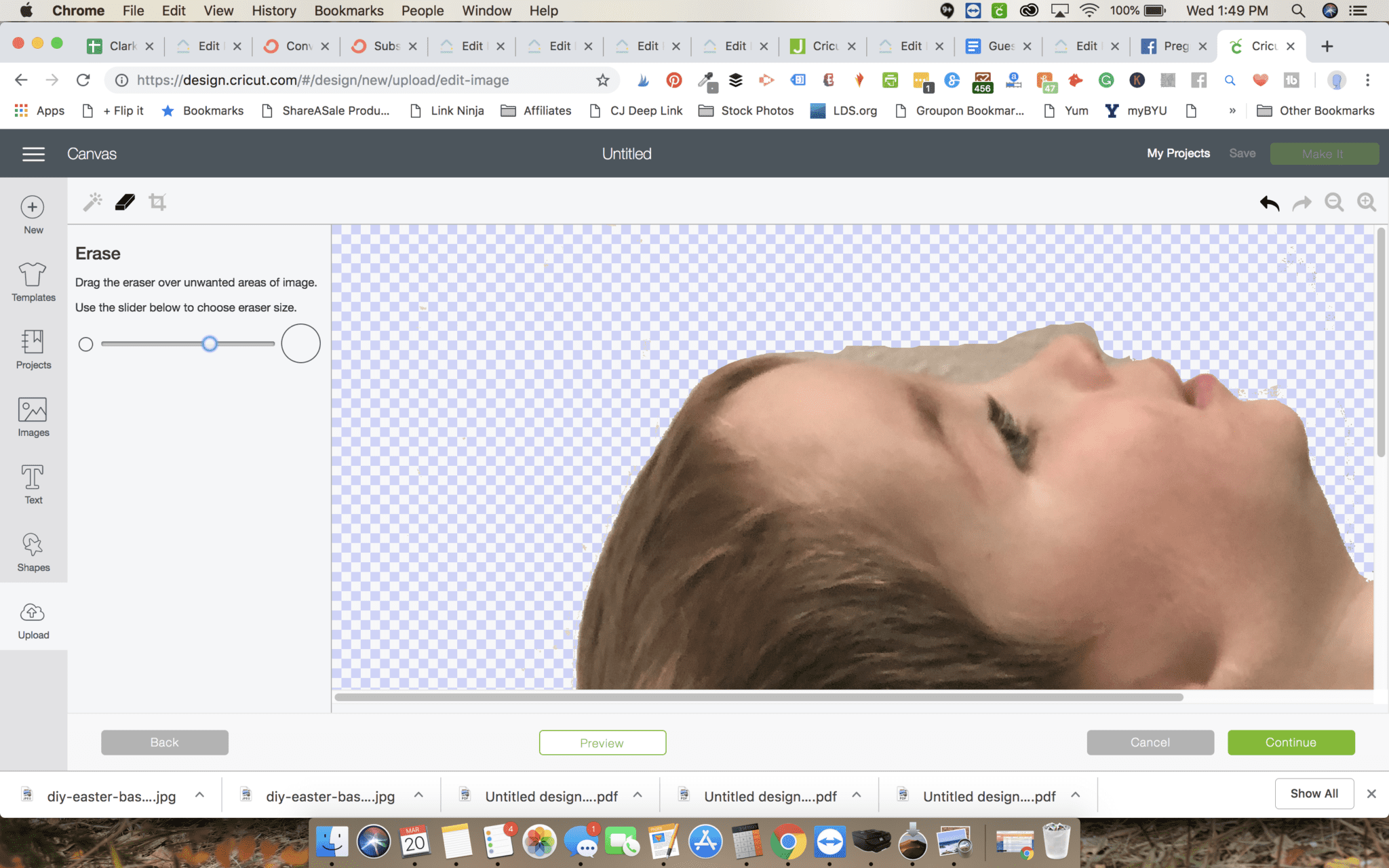 First, use the magic wand tool to remove as many large areas as you can. Just be careful, because if your background isn't similar at all to anything on the body, it might remove that to. If that happens, just press "undo".
After you've removed the large areas, you will need to go in and clean up. I zoom in pretty closely and use the eraser tool. There is typically a lot of random little dots. It takes me about 20 minutes to prepare. Sometimes you have to zoom in REALLY close to find some of the stray dots.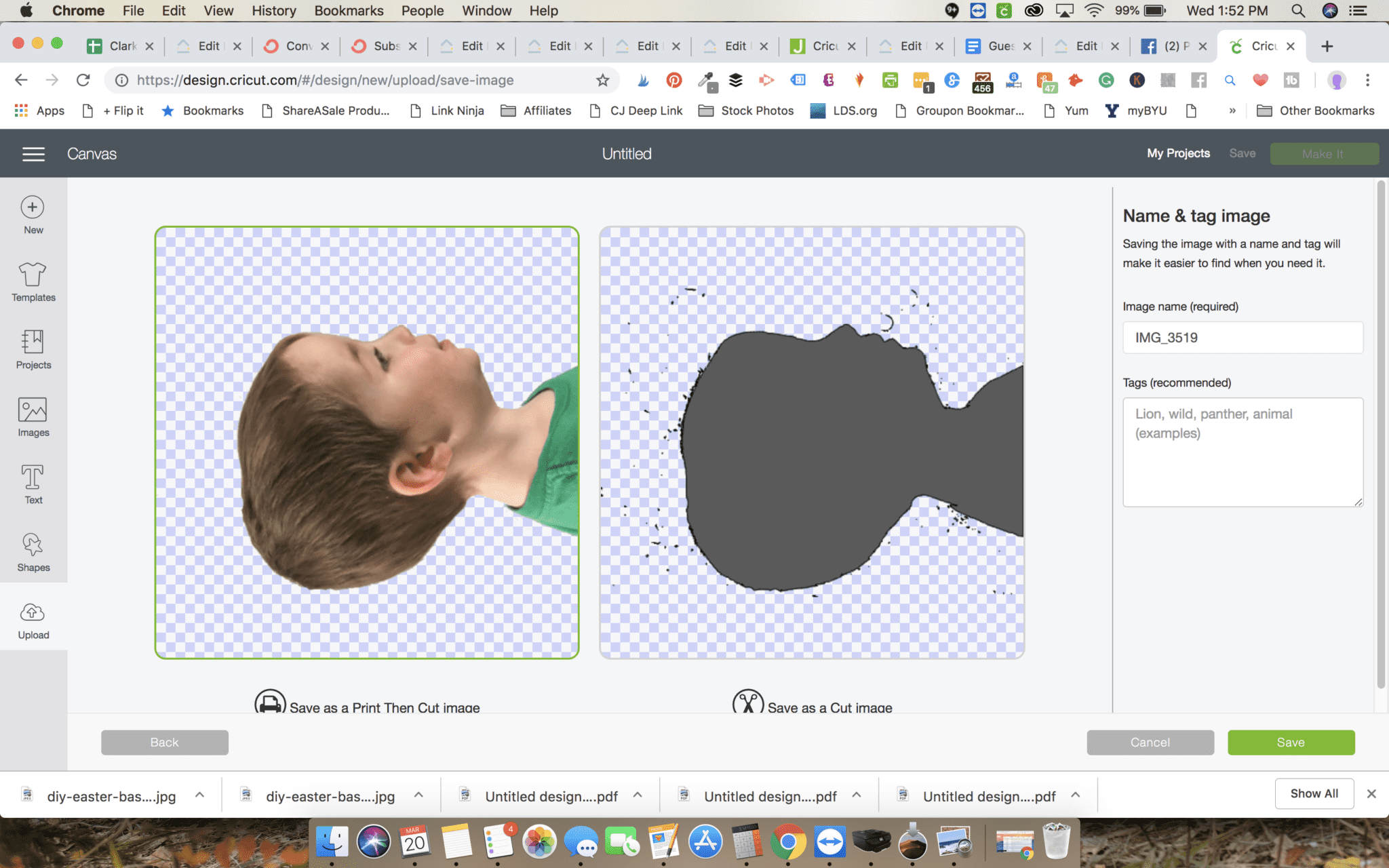 Press continue and then save as a cut image. When you see the cut image, you might see some dots – if this is the case, just press back. If you press back, it may have reverted to the original image. Don't panic! Just press the undo button, and it should go back to how it looked before you pressed to continue the first time.
Once your image is how you like it, name the file and save it as a cut file.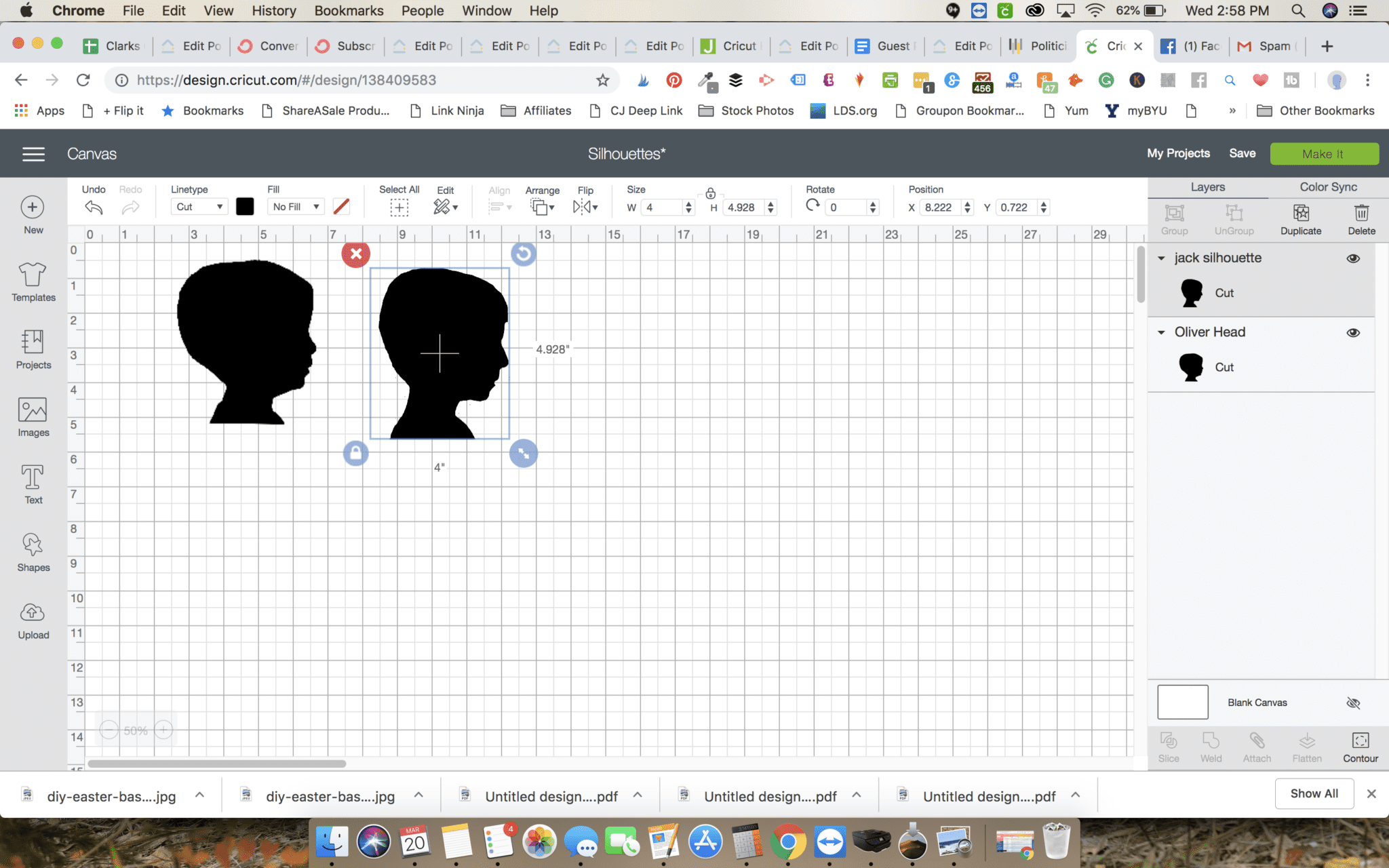 Resize the image according to the size of your wood or frame. I think mine was a tad too big – I just didn't measure super precisely.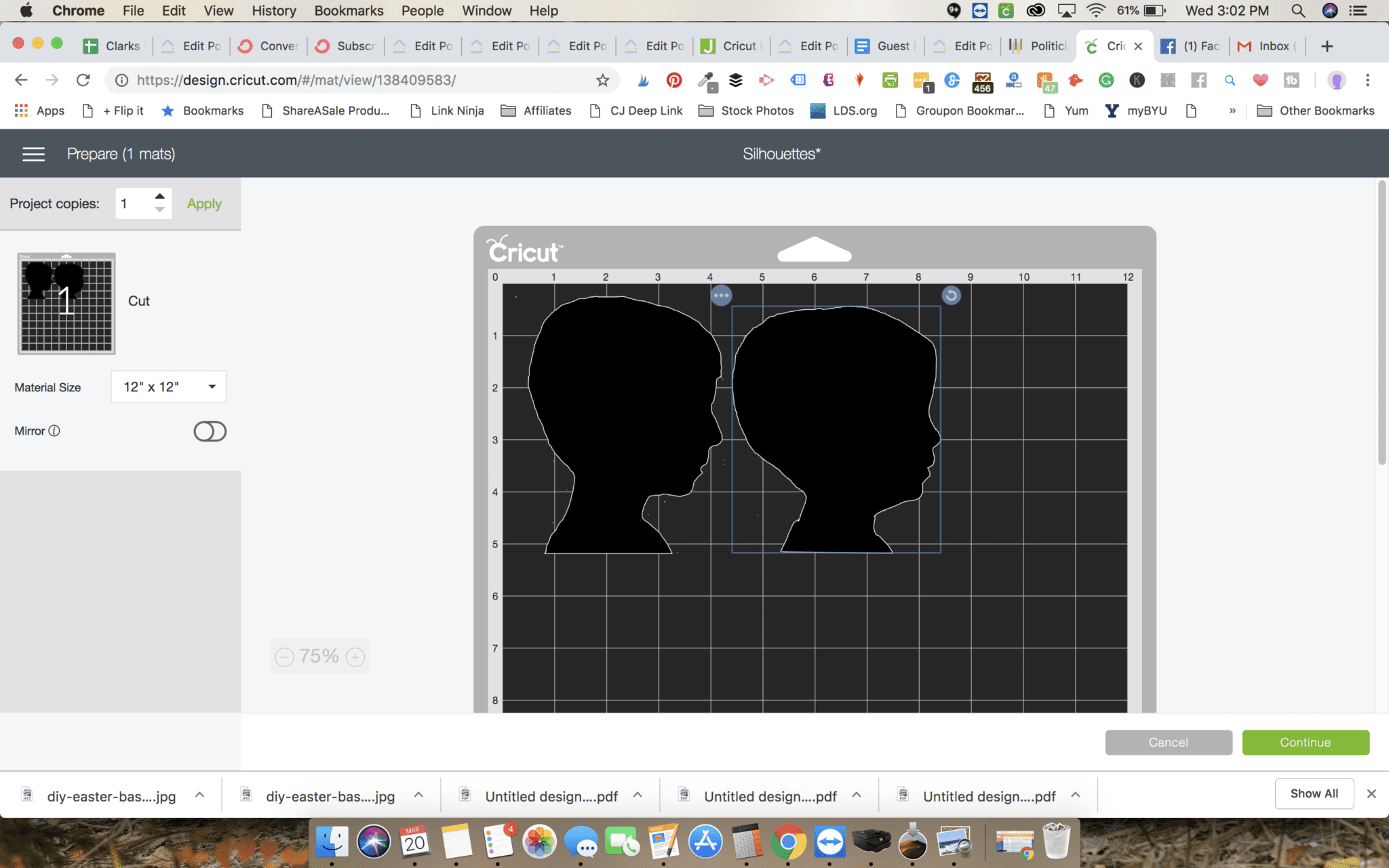 Press "Make It" and preview your mats.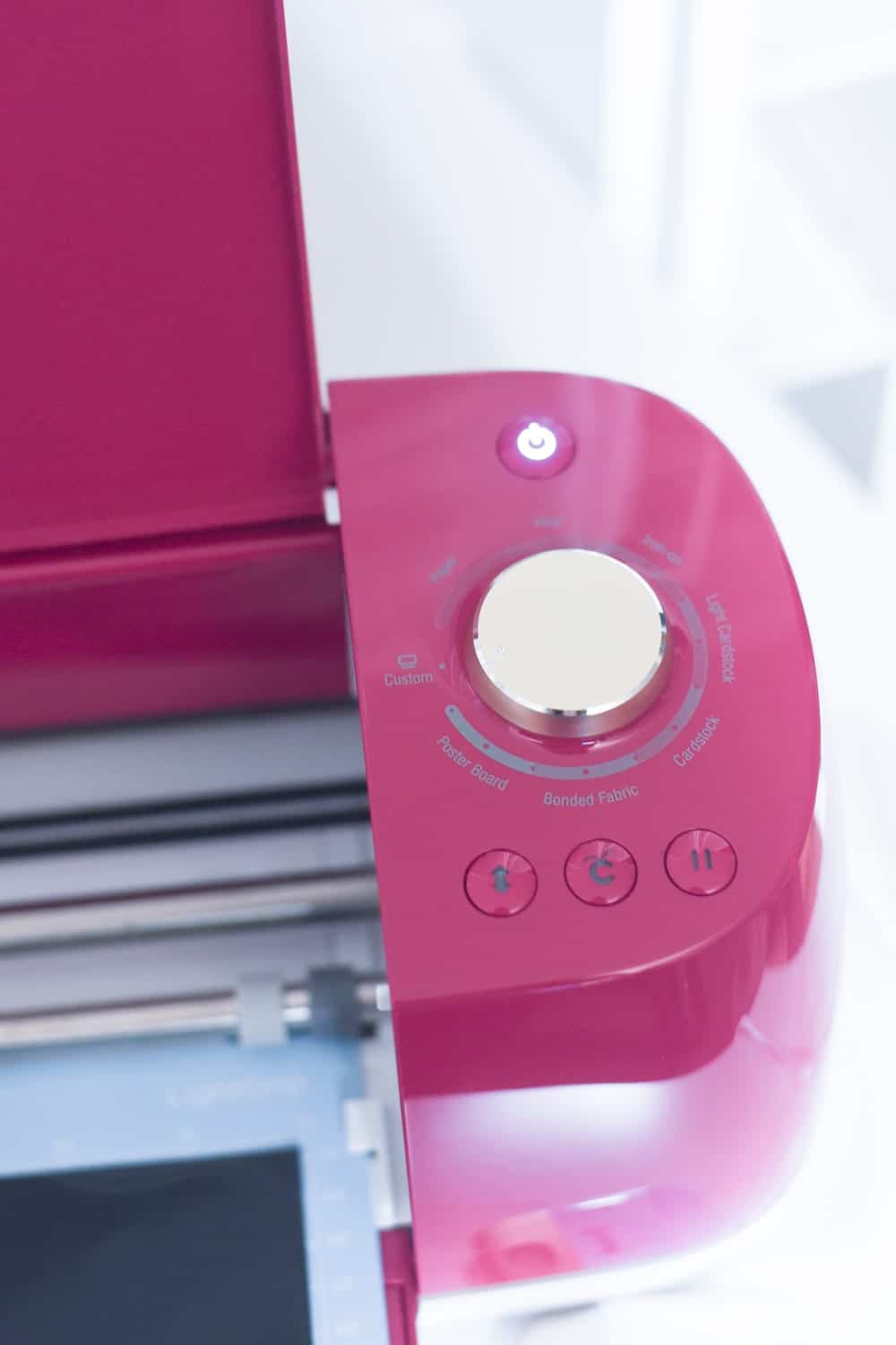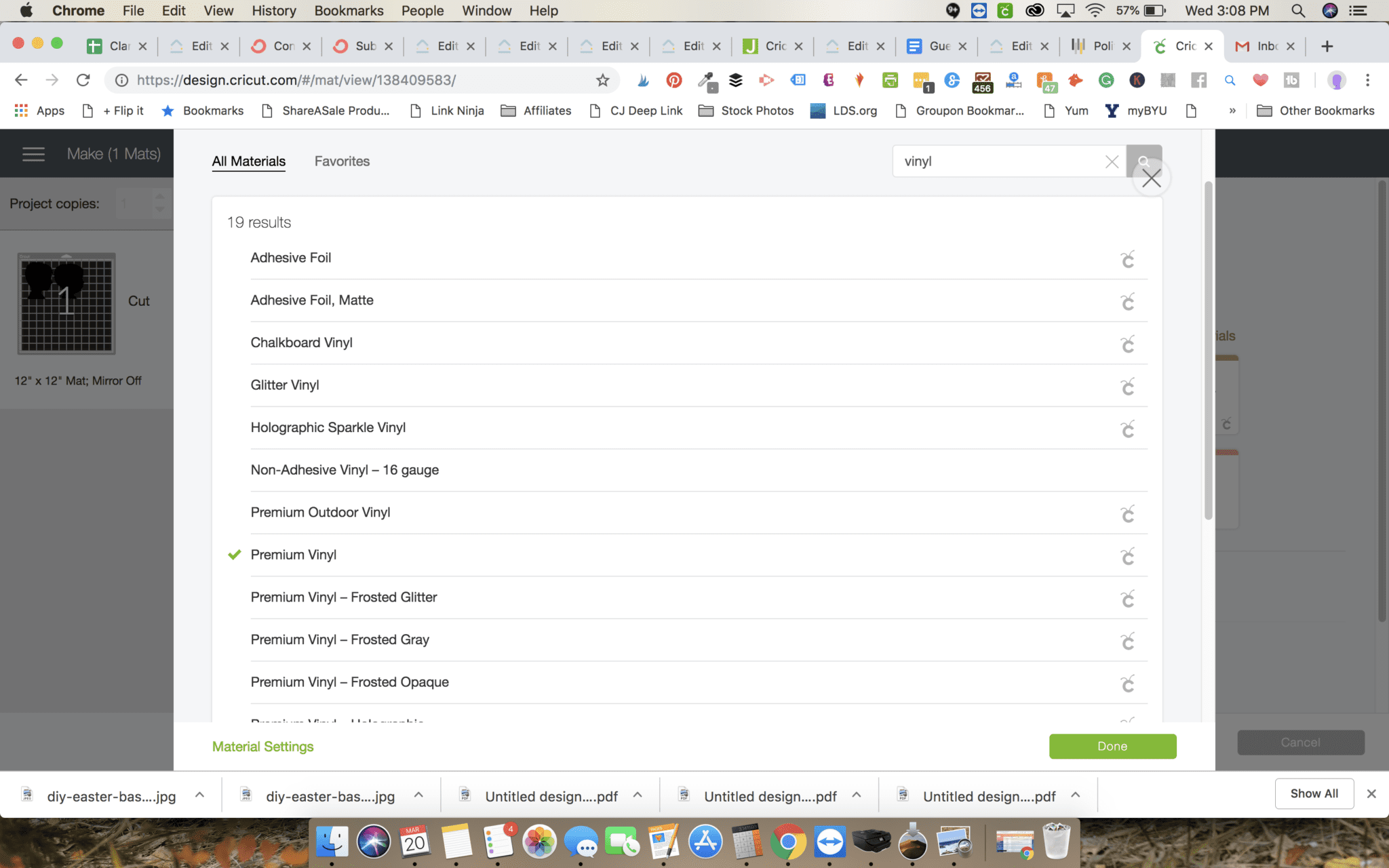 You can either select "Vinyl+" or "Custom" on your Cricut Explore Air 2. If you are using a Cricut Maker, you won't be using the dial. If you are selecting a custom material type, search for premium vinyl.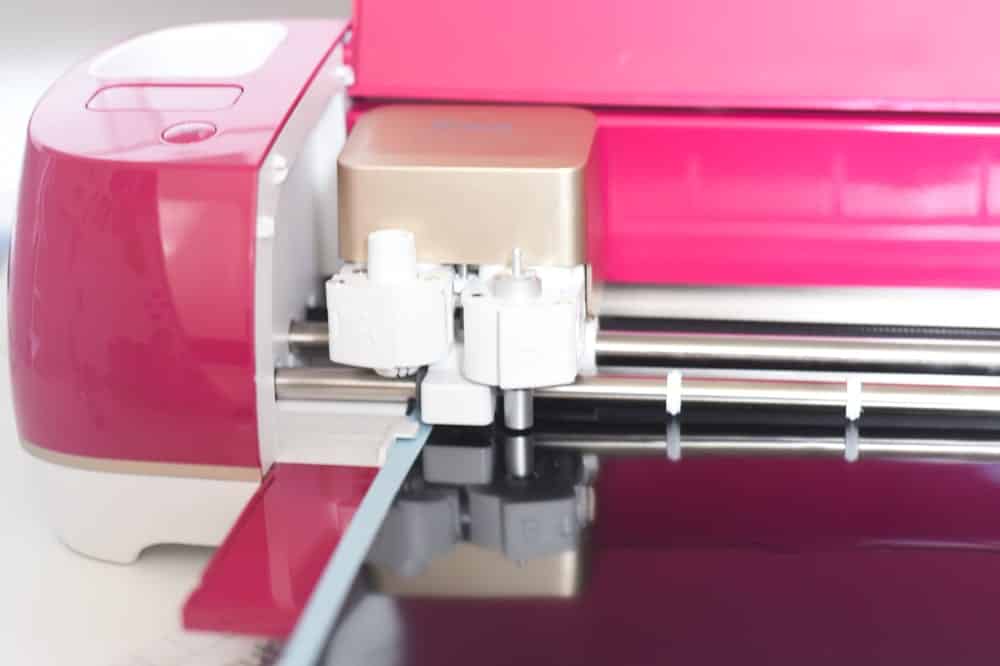 Make sure you have your fine point blade installed and load your mat into the machine. Let the machine cut it.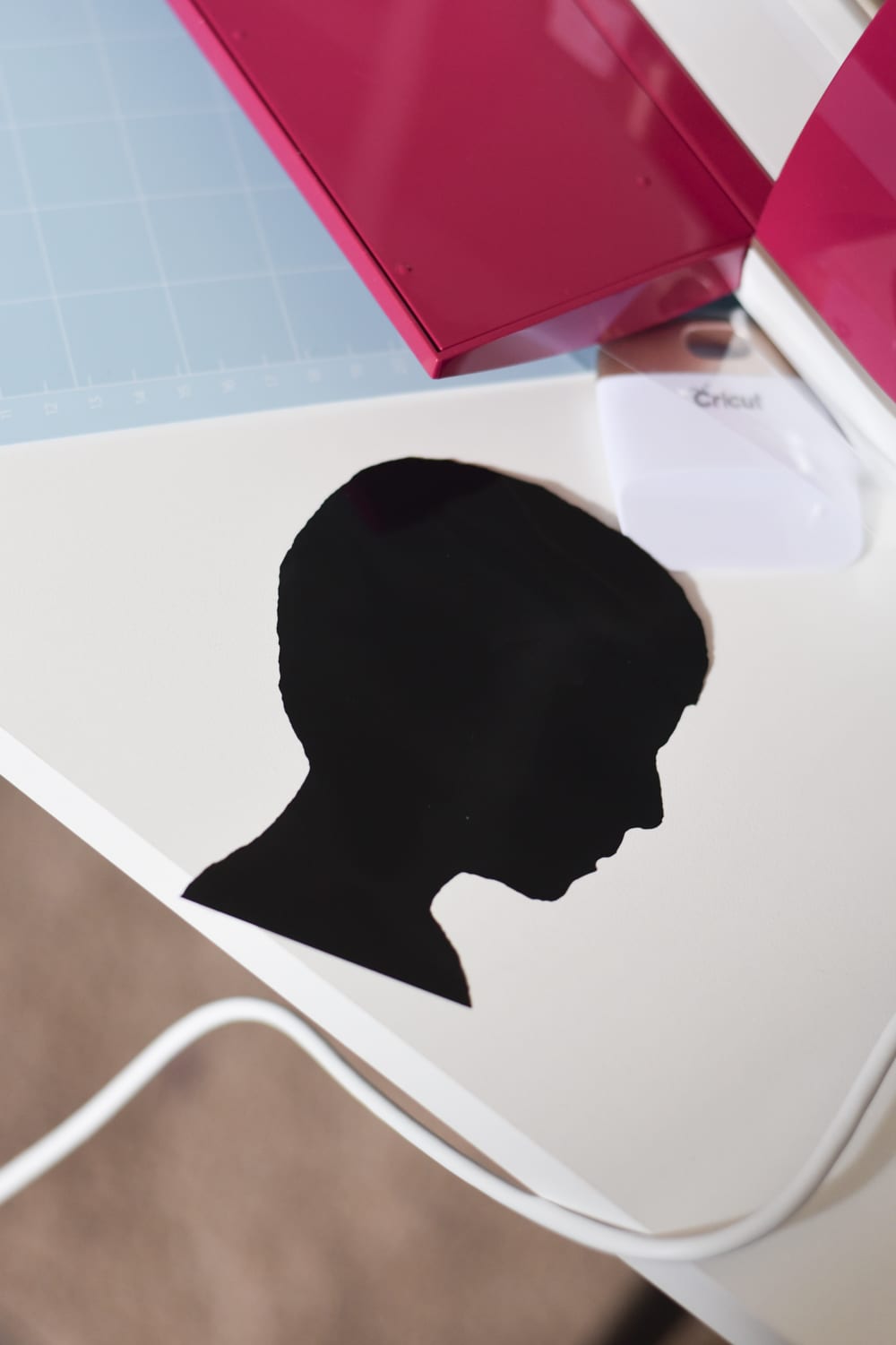 You can weed out the excess vinyl once it's done, or you can just pull up the vinyl heads – I found this easiest.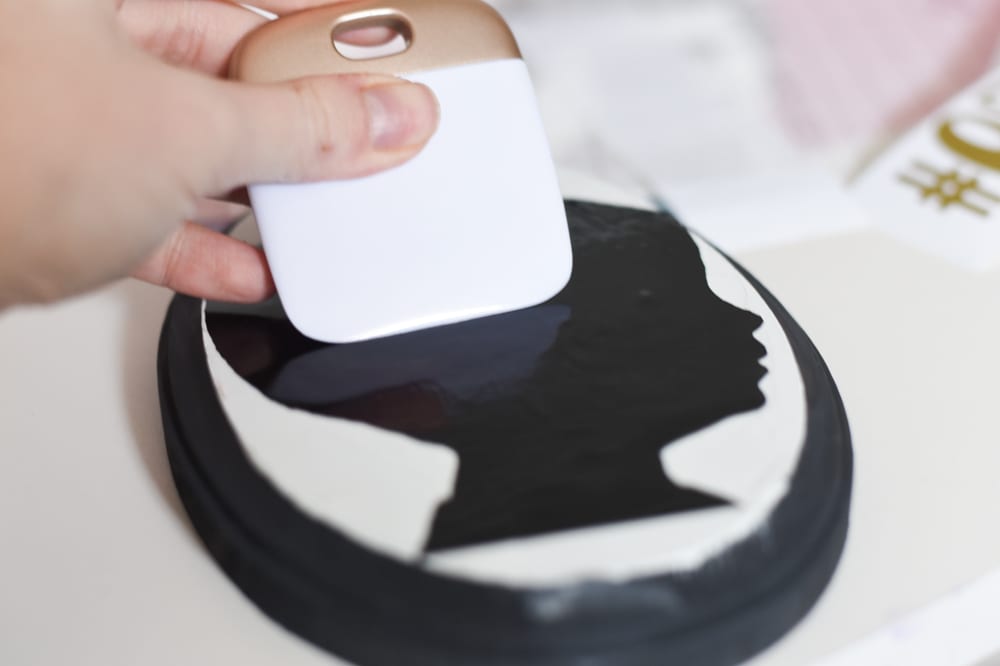 If you feel more comfortable using transfer tape, you can put that on the vinyl and then carefully transfer it to the dried wood plaque. If you don't care about using transfer tape, just carefully put the vinyl on.
Use a scraper tool to smooth out any bumps.
Enjoy!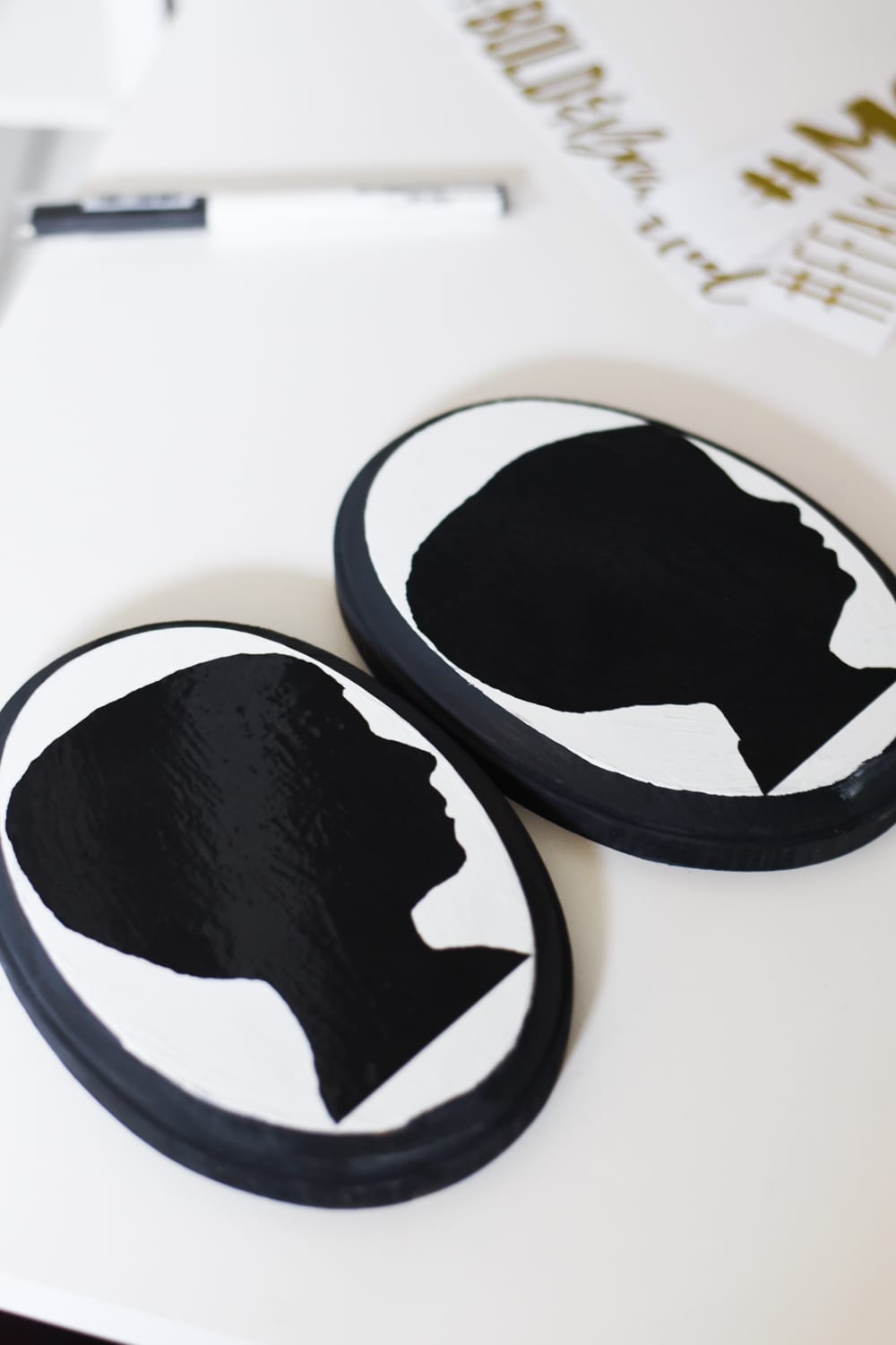 Other Posts You May Enjoy: