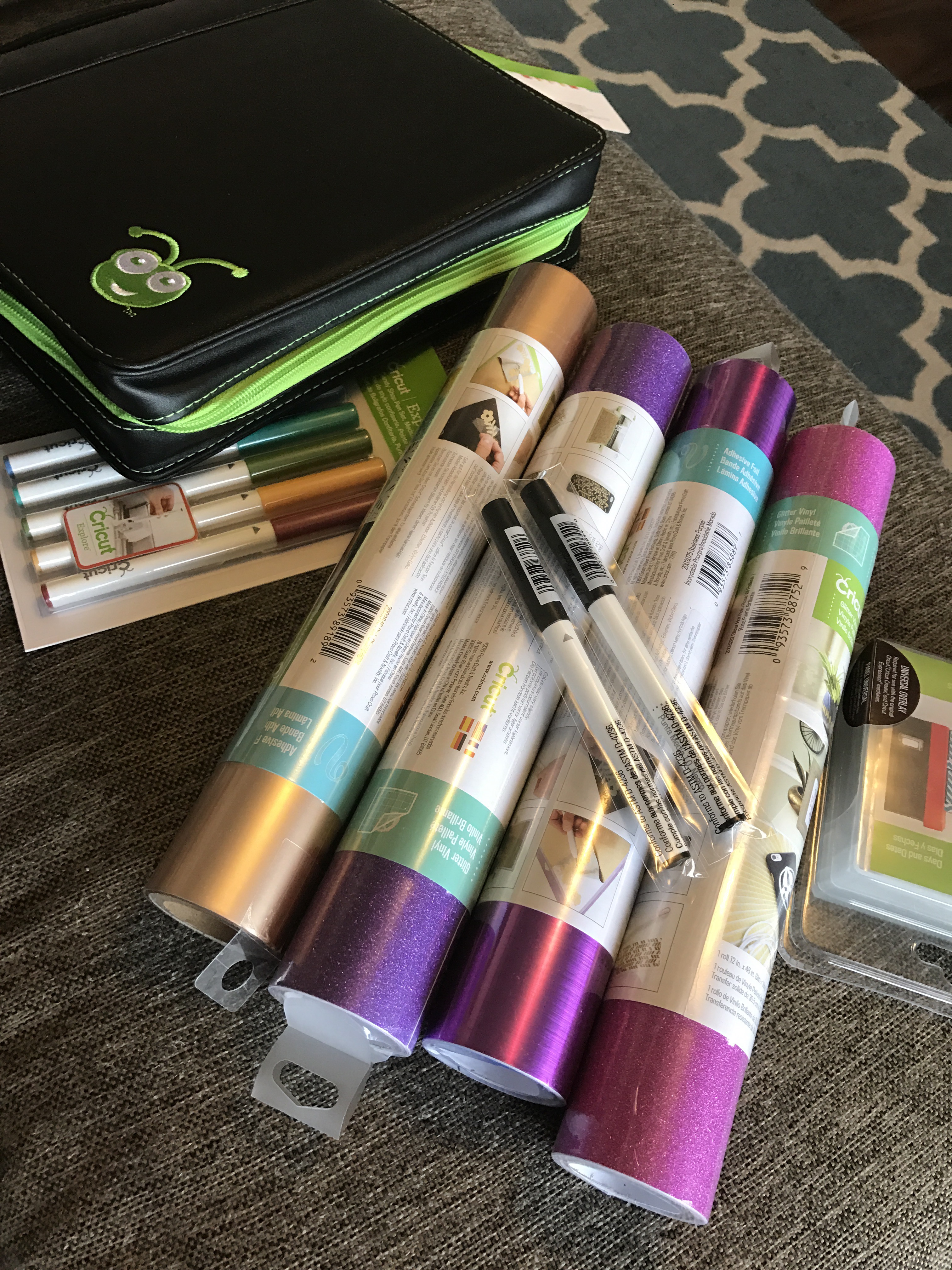 Hello Cricut fans! I'm super excited to be able to share with you the February 2017 Cricut Mystery Box!
If you aren't familiar with the Cricut Mystery Box, each month, they put together a box of fun supplies that you can purchase.
These boxes are non-refundable, and they are only available in limited quantities…but I think they are worth getting!
If you are someone who is always looking for new ways to use your Cricut machine and want to be pushed to come up with a new craft, these are a great way to spark your creativity.
They typically run around $39.99, but the contents of the box are worth far more than that.
At the time of writing this, the February box is sold out. However, if you go to the page for the Mystery Box, you can request that they notify you if it comes back in stock before the end of the month!
Get our FREE Cricut for Beginners Course + over 50 free project ideas!
If you like to be surprised, don't read on – you can take my word though – it's pretty awesome this month. You can click here to check out if you don't want your surprise ruined.
If you are trying to decide if it's worth getting this month (if you are given the chance), here are the contents:
Days & Dates Cartridge (worth $29.99)
Hot Pink Glitter Vinyl 12×48 (worth $8.99)
Purple Glitter Vinyl 12×48 (worth $8.99)
Purple Adhesive Foil Stainless 12×48 (worth $9.99)
Matte Pink Champagne Adhesive Foil 12×48 (worth $9.99)
Cricut Color Candy Shop Medium Tip Set (Worth $12.99
Black Fine Point Pen (worth $3.99)
Black Cartridge Storage
If you got the box, I'd LOVE to see what you make. Be sure to join our Cricut Support Group so you can share your creativity with the rest of us. I will definitely be sharing what I make!