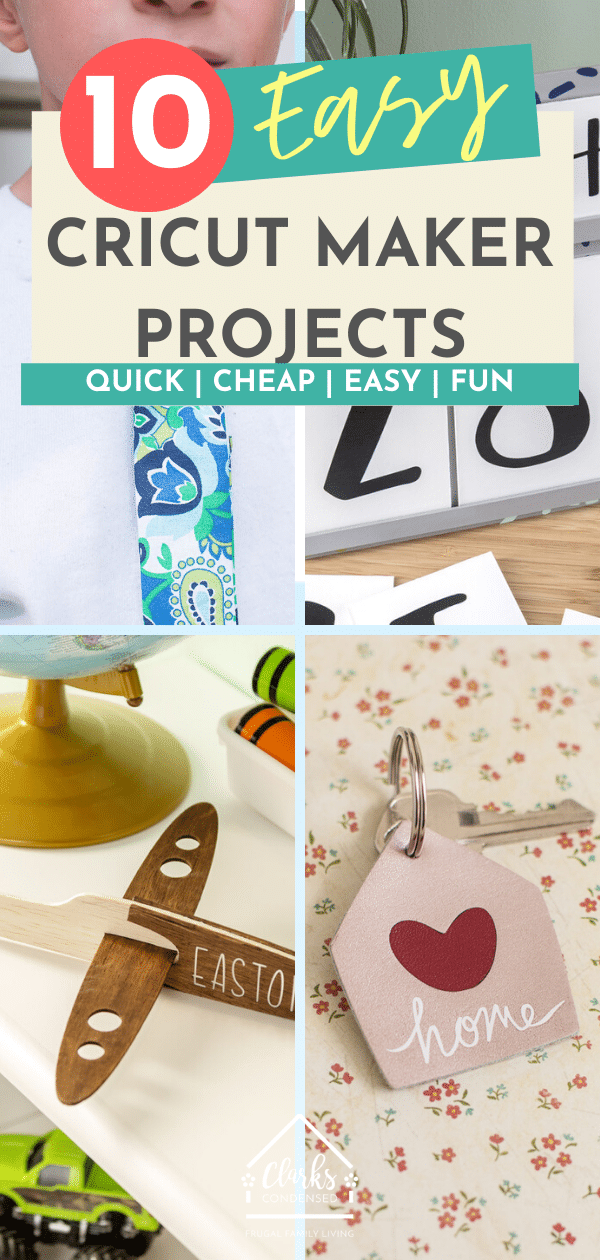 Looking for some beginning Cricut Maker Projects? Here are 10 easy ideas to get started with that require less than five materials to make!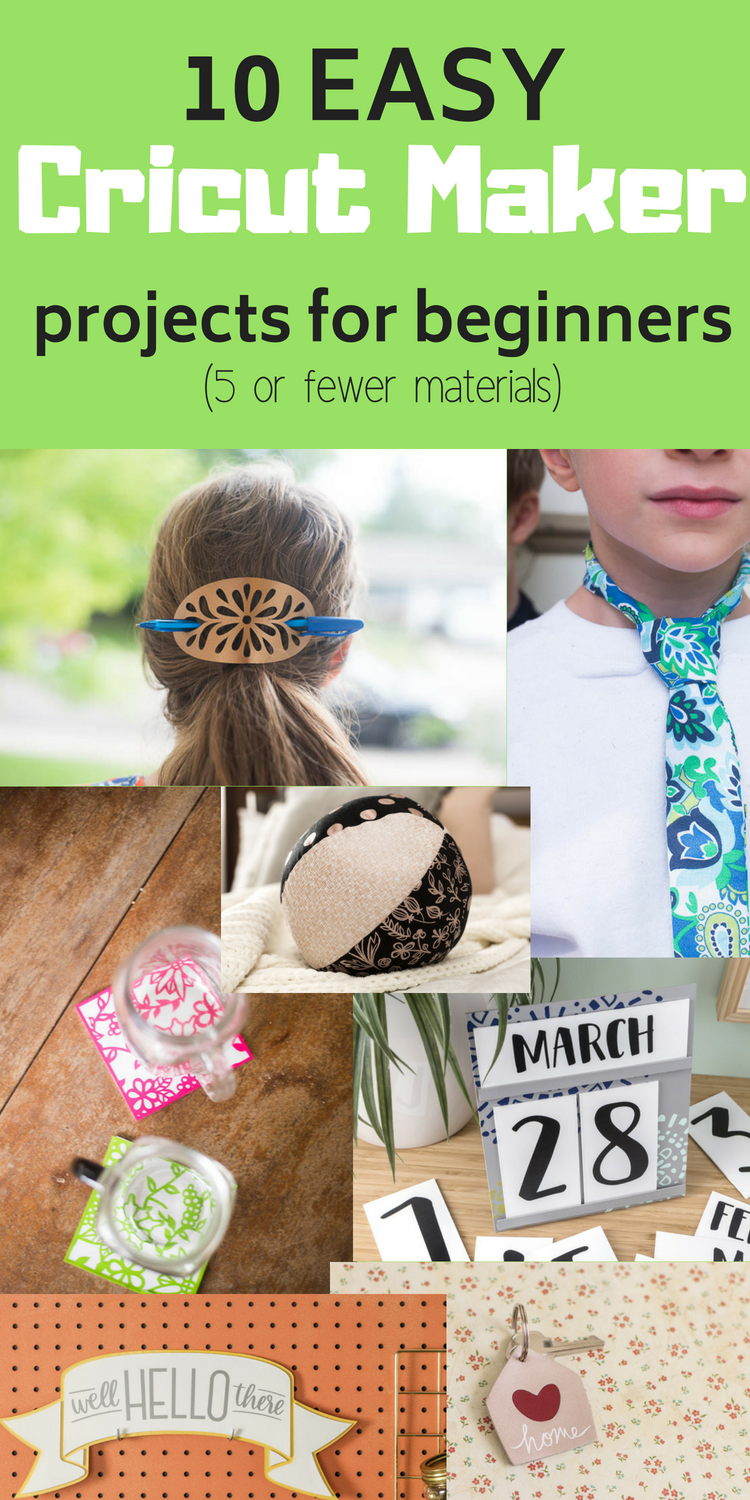 Cricut Maker Ideas
Can you believe it's been just about a year since the Cricut Maker was released?
I remember sitting in the room at the Cricut Mountain Make-a-Thon waiting for the rumored "big announcement" – and when they revealed the Cricut Maker, there was such excitement in the room!
The Cricut Maker truly has revamped the crafting world, and I have loved using it.
The rotary blade.
The precision!
Get our FREE Cricut for Beginners Course + over 50 free project ideas!
For someone who isn't actually that crafty, I feel like it makes me seem like a crafting aficionado! My first Cricut machine – the Cricut Explore Air changed the way I crafted.
The Maker transformed it.
With that said, it does have a learning curve, and if you are like me…it can be so intimidating. It really is a beast of a machine with so much you can do, which can make it hard to know where to start.
Cricut Design Space has a lot of great free Cricut Maker projects, which you can check out here.
However, I wanted to share a few easy projects that you can get started with.
These all have five or fewer materials, and they don't require a ton of crafting ability And when I say less than five materials, I mean actual cutting materials (so this doesn't include the blade, mats, etc).
Most of the projects below either requires the rotary blade or the knife blade (which cuts materials up to 2.4mm thick).
The knife blade was recently released, and I LOVE it. I would definitely recommend buying one – it opens up the doors for so many new and amazing projects.
They also have released a host of other QuickSwap Maker tools that can make crafting even easier.
If you are still wondering if this machine is the right machine for you, make sure you read our Cricut Maker 101 post to learn more!
What Can I Make with a Cricut Maker?
Here are some materials that you can cut with the Maker:
I recently bought some of the new chipboard from Cricut, which I used for one of the projects below. It cut like butter with the knife blade!
I wasn't able to find any thick enough in the store, so this was great. There is thinner chipboard available, but it was a bit too flimsy for the coaster project I made.
One thing to keep in mind when you are cutting with materials meant for the knife blade is that you will almost always need to use painters tape or masking tape to secure it to the
If you are using the rotary blade, I recommend checking out some of the Cricut accessories for sewing. They've released a few new ones recently, and I LOVE them! The rotary cutting cut is my favorite.
**Don't forget to use the code CCWINTER2020 for 10% off and free shipping on materials and supplies from Cricut.com on orders over $50**
Cricut Maker Crafts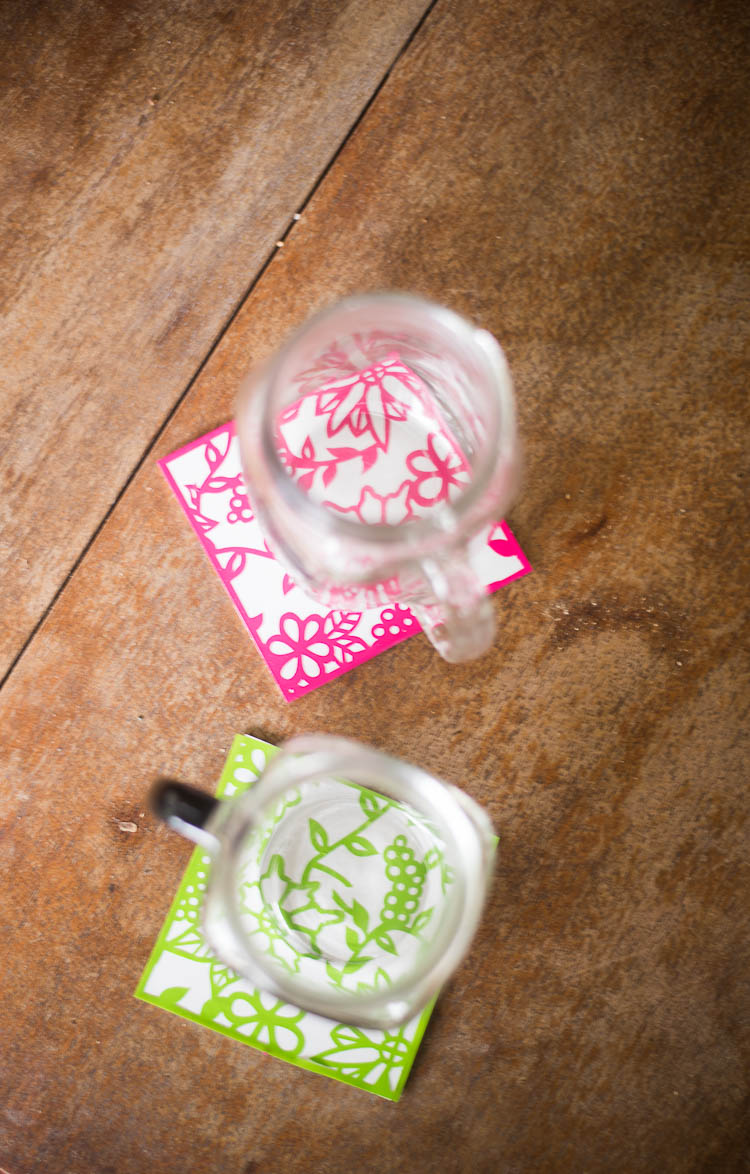 I'm not the best at setting out coasters, but lately, I've really been wanting to make use of them more. Cricut Design Space has a lot of beautiful coaster ideas, but I chose this one because it was definitely the simplest (though I think I will be making these leather coasters next).
These coasters were cut using Cricut chipboard, and while they took about a zillion cuts to go through, they were perfect once the cuts were finished. The design is fairly intricate, so weeding that out definitely took the most amount of time. But I was happy with how they turned out.
I didn't use the spray sealer because I actually plan to use them inside, but if you do want to have them for outside, that is definitely something you'll want. This project requires: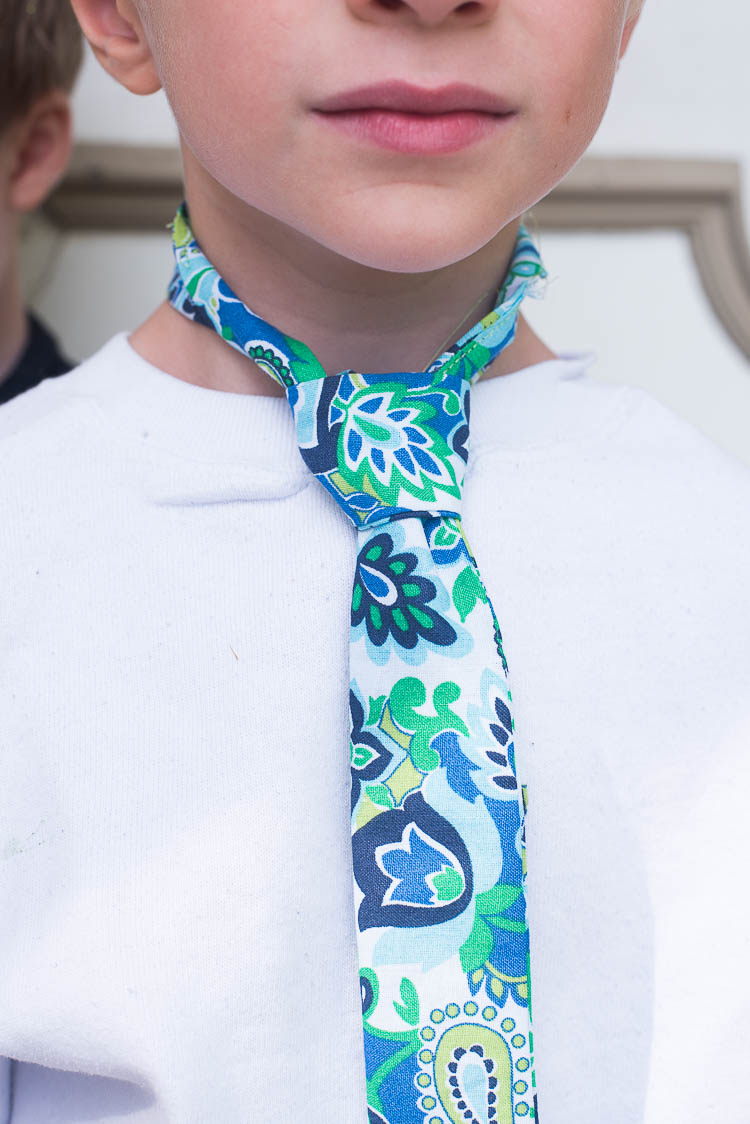 I have made ties before, but I've never been able to make them as easily as this. In the past, I used a paper pattern, and let's just say, I apparently can't trace or cut accurately – which I why I adore the Maker's pattern cutting capabilities. I made this tie in less than an hour. I will say that the part of actually tying it was really tricky, and I wish there had been instructions on that….but Forrest said he just used a Windsor knot (whatever that means). This project requires:
Cotton or quilting fabric
Thread
Needle
Sew on snaps
I think I'm going to try my hand at this men's tie next. I've made Forrest a few in the past, and they always turned out too short – I think using the Cricut Maker will make it so much easier!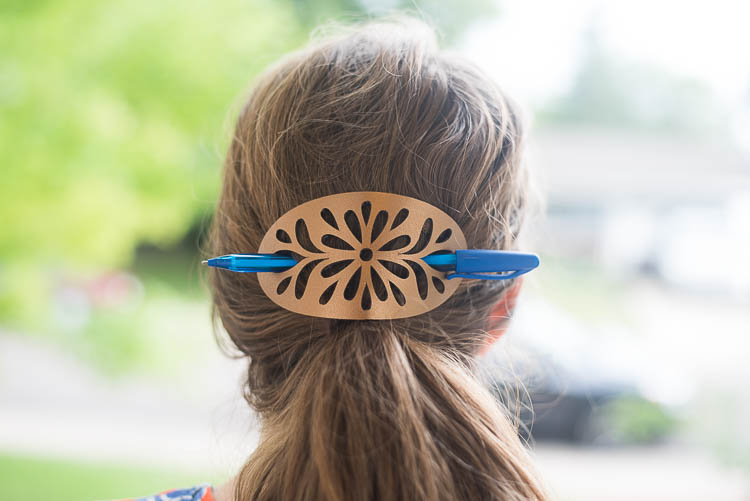 Okay, I know the pen in this looks ridiculous, but the chopstick I had was way too long…but you get the point! This was one of the first leather projects I've done (beyond these DIY baby shoes), and I was amazed at how easily it cut!
The project calls for tooling leather, but I ended up using some of the soft metallic leather from Cricut because I had some of that on hand, and I still used the knife blade (I just selected a thicker leather setting so I could).
It cut so easily and looks so pretty. There are so many amazing leather projects you can do with the Cricut Maker (I'm eyeing this leather necklace next), but this is a great introductory project because all you need is the knife blade and a piece of leather! SO easy.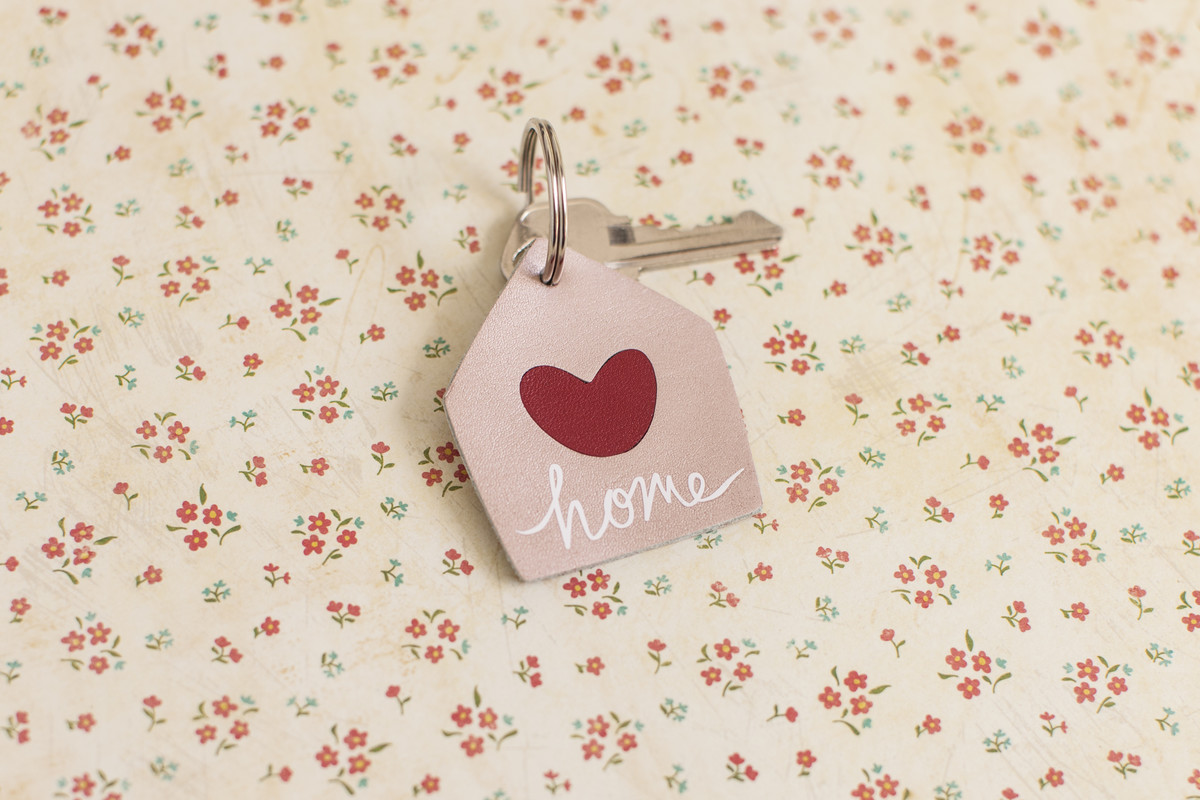 Okay, so I'm really bad at keeping track of my keys – in fact, I don't remember the last time I even saw that. Good thing we have a keypad for our front door and just one car key!
But I admit that I should probably at least have an actual house key more readily available to keep in the car (that keypad does run out of batteries fairly quickly!).
I LOVE this home keychain – it would be perfect for a spare key or to make as a housewarming gift for someone who just bought their first home.
For this project, you will need:
Pliver leather (very thin)
Leather glue
Keyring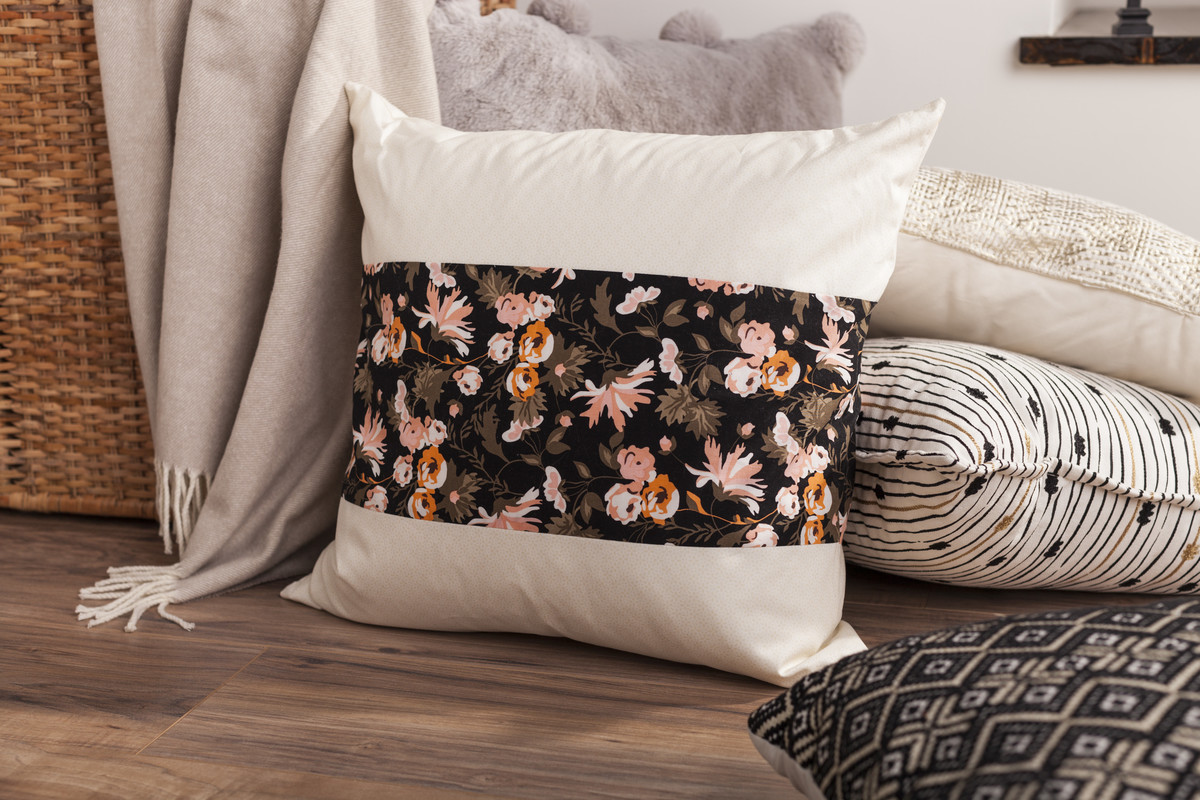 I'm all about simple projects – and this one is a great introductory project for the Cricut Maker AND for sewing. This is a great home decor project that you can make for different seasons and themes throughout the year – and you can use the same pillow each time!
For this one, you will need:
Floral fabric, 1/4 yd. of 45″
Cream fabric, 1 yd. of 45″ or 1.5 yd. of 60″ (top and bottom stripes)
Pink fabric, 1/2 yd of 45″ (back center stripe)
Thread
Pillow form (18×20″) or batting
Obviously, you can use whatever fabric you want 🙂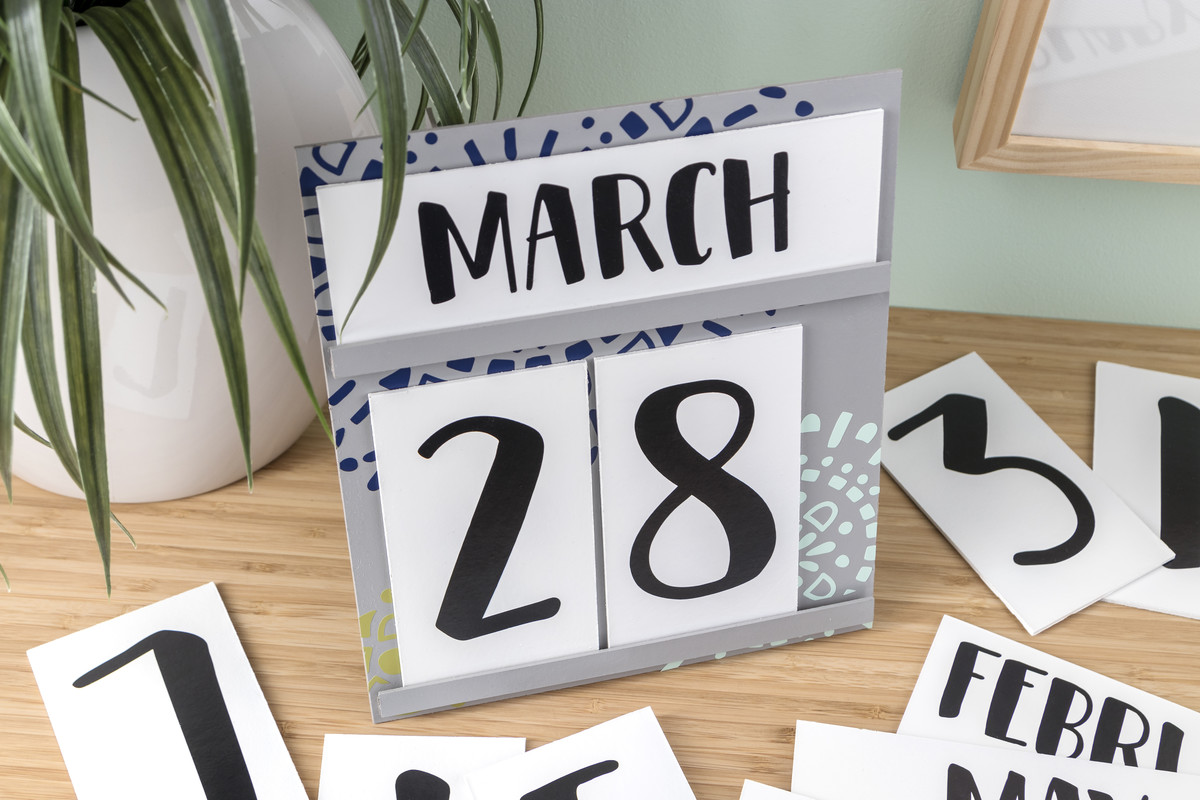 I just love calendars like this! Wouldn't this be such a fun gift idea? I love that the entire project (except for the painting, of course) is made with your Cricut machine!
This project requires: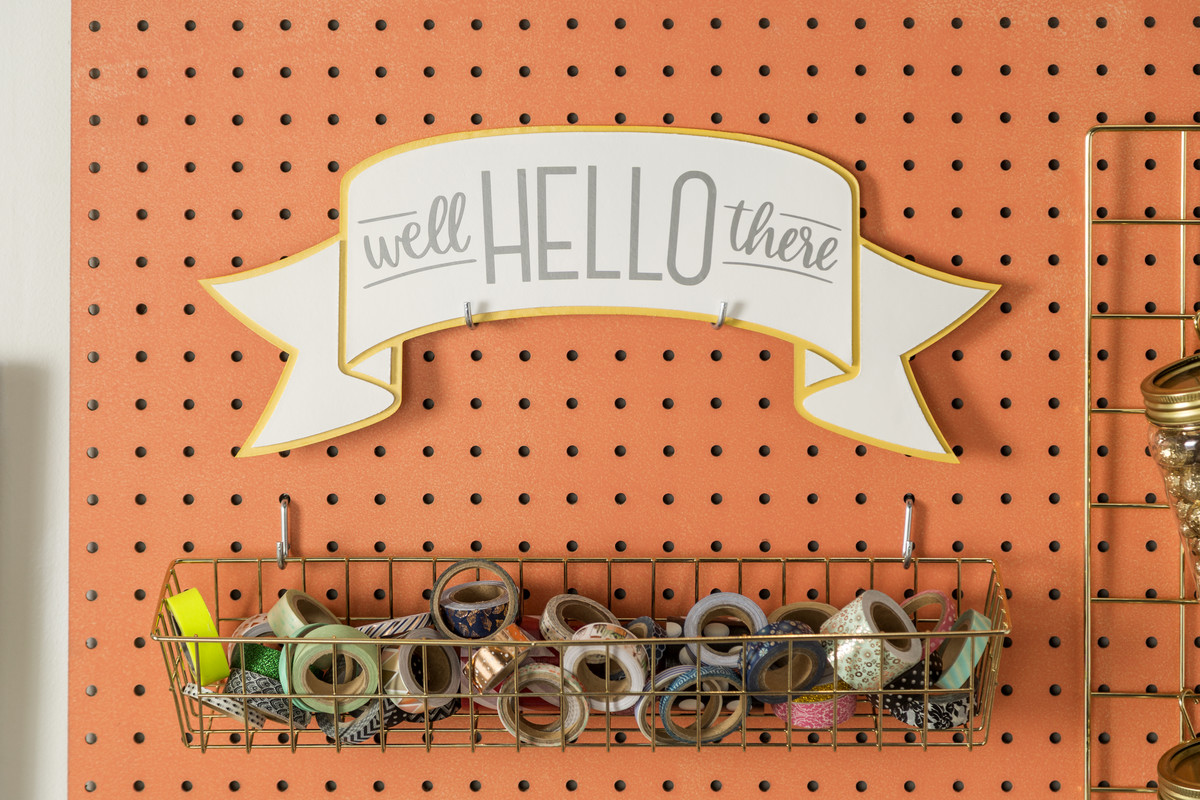 Such a fun project! This would be great for a new home or for a college dorm room. It only has a few simple materials, and it is fairly inexpensive.
Materials required: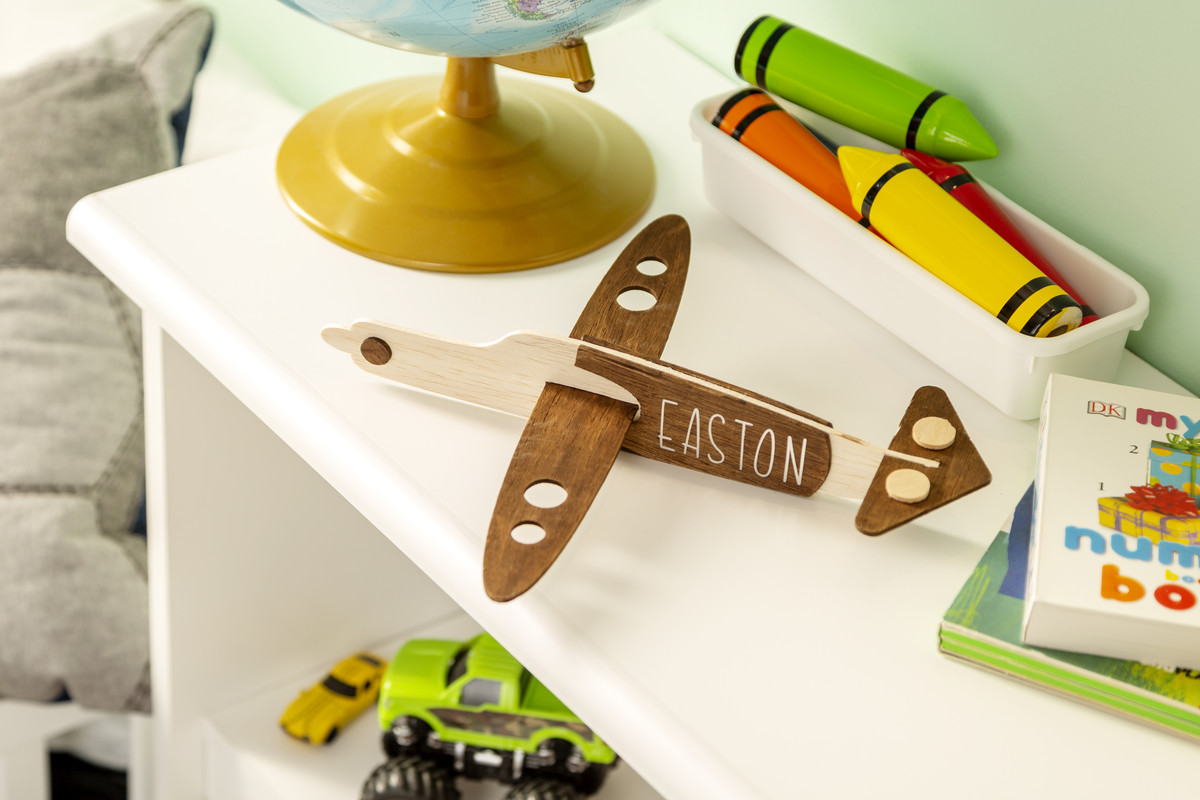 My little boys would LOVE this – doesn't it look so vintage-y and like a great heirloom gift? I couldn't believe how simple this project was when I saw it. I definitely will be making one of these for my sons this coming Christmas.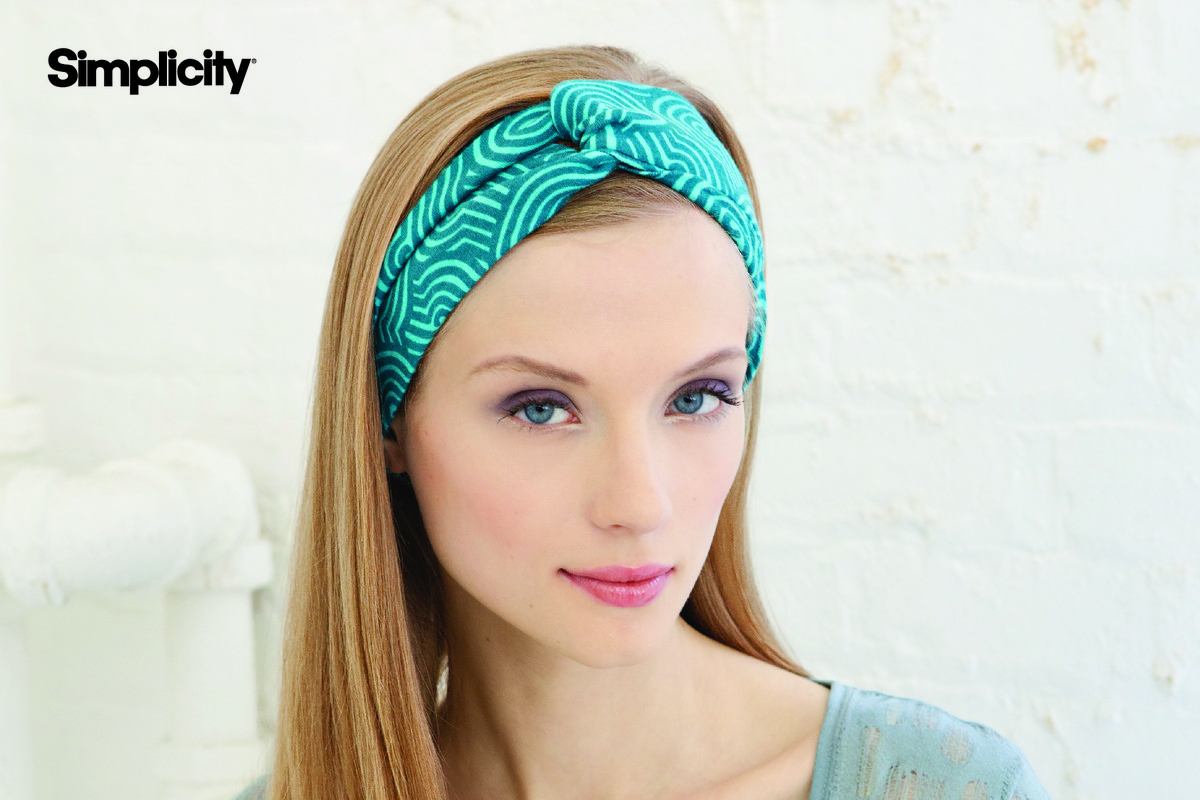 I used to love wearing headbands, and I enjoyed making them myself. After seeing this one, I decided I need to try my hand at them again. This looks really easy and cute – you can customize it in so many ways!
This one requires:
Blue fabric, 1/2 yd. of 60″ (for headband)
Thread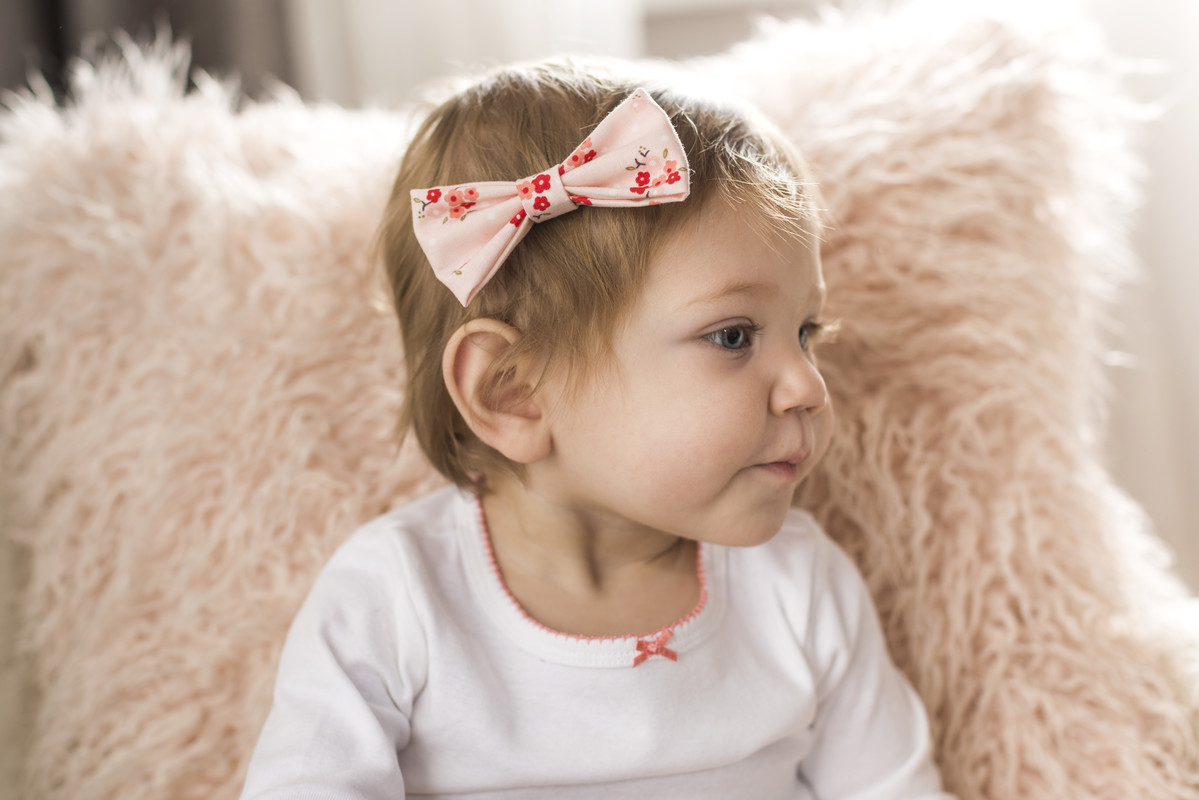 I don't have little girls, but I certainly couldn't leave them out for this roundup. These are absolutely adorable, and they look so easy to make. This would make for a great baby shower gift!
This one requires:
Blue fabric, 1/2 yd. of 60″ (for headband)
Thread
I don't know what it is about this one, but it just looks like a lot of fun to make. It does take a little more time than some of these other projects, but it should require just very basic sewing skills. My boys love balls, and they are always getting thrown around the house (despite my request at times!). While this might still knock some things over, at least it won't hurt anyone!
If you want one that's a little more "educational", this globe fabric ball is pretty similar.
Materials needed:
9″ x 12″ fabric pieces (3)
Other Cricut Inspiration You May Enjoy:
This is a sponsored conversation written by me on behalf of Cricut. The opinions and text are all mine.