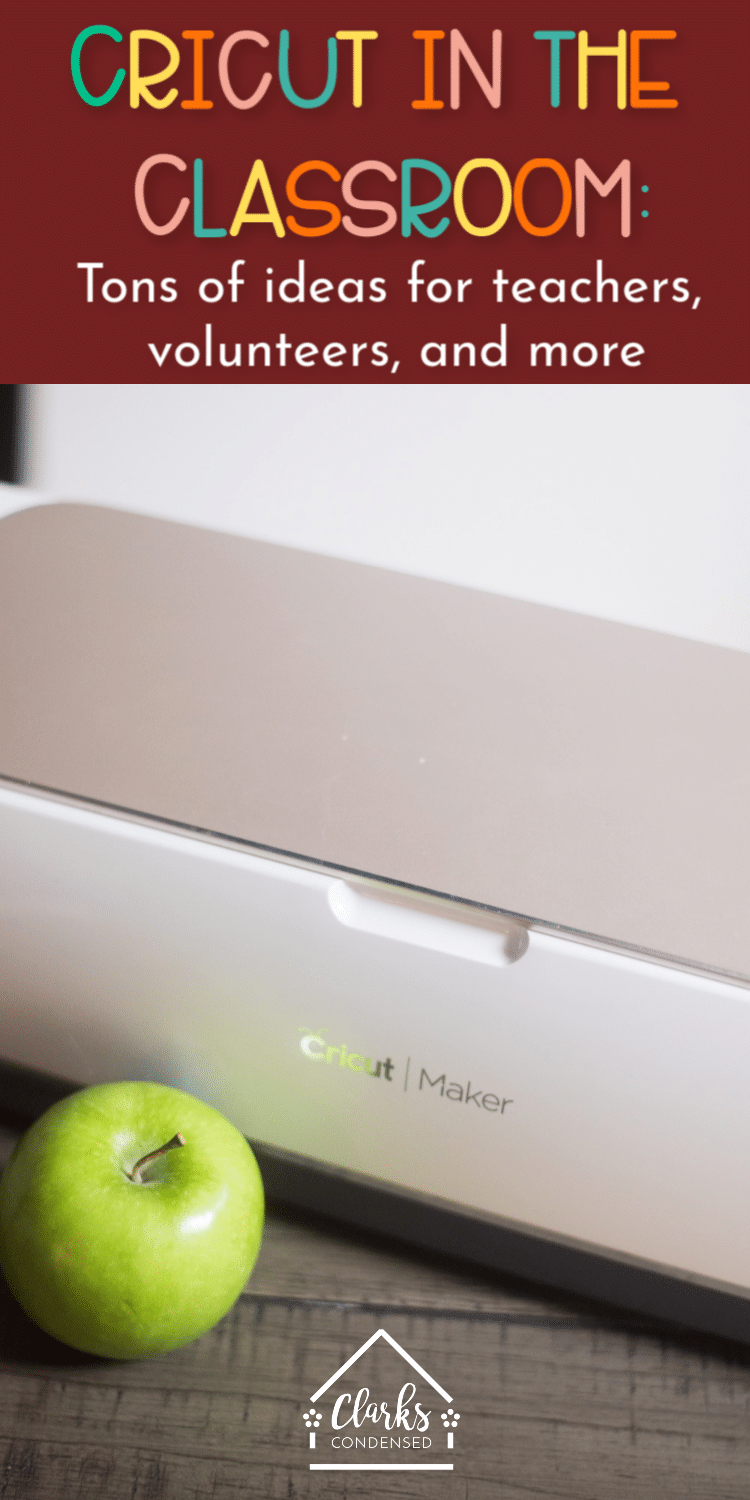 Wondering if you could use a Cricut in your classroom? Buying a gift for a teacher? Here are some great ideas on how to use a Cricut in the classroom, as well as all the supplies a teacher needs!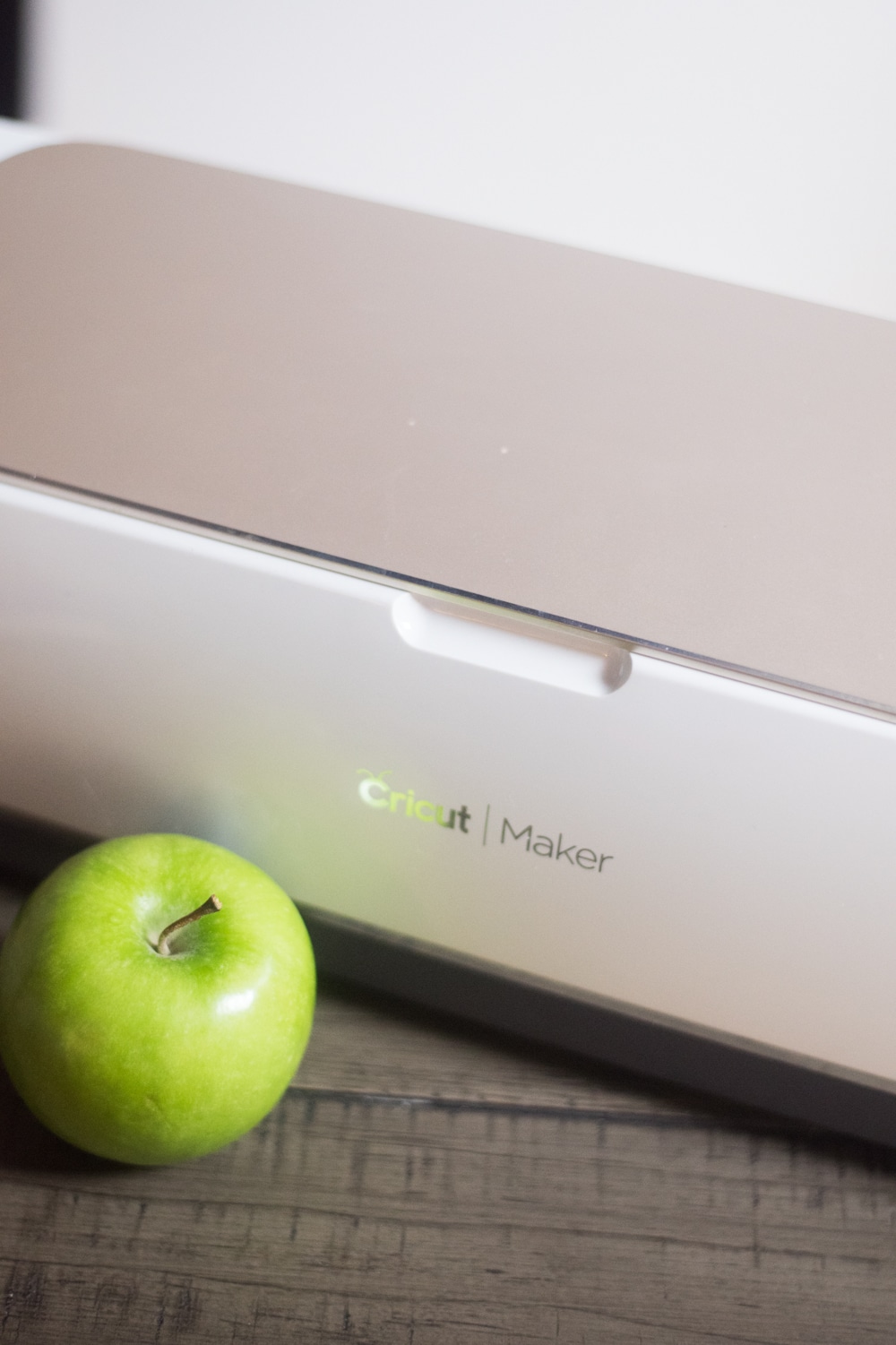 This is a sponsored conversation written by me on behalf of Cricut. The opinions and text are all mine.
Get our FREE Cricut for Beginners Course + over 50 free project ideas!
Cricut can be a helpful tool in so many situations – and I think it can be an amazing option for teachers and/or school volunteers.
Because it can quickly cut things out, it makes creating bulletin boards, seasonal decorations, and everything that a teacher could dream up so much easier.
When Jack was in Kindergarten, his teacher would sometimes ask for volunteers to help cut things out, and all I could think about was how much faster it would be to use the Cricut!
Best Cricut Machine for Teachers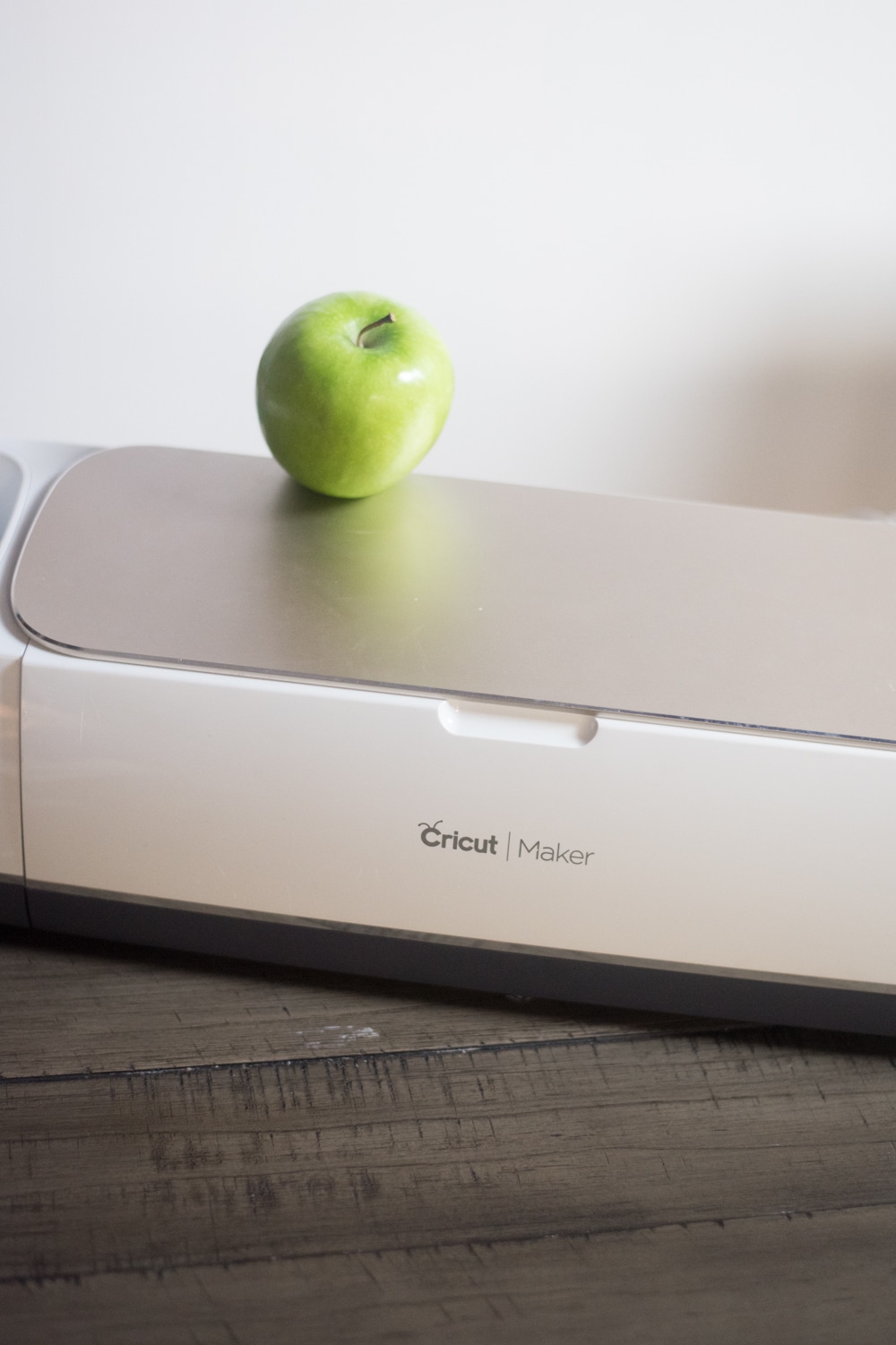 First off – which Cricut is best for a teacher or classroom volunteer!
Honestly, for most teachers, I think the Cricut Explore Air 2 will be an awesome option. It's more affordable than the Cricut Maker, and it will cut all the most common things I feel are used in the classroom – such as vinyl, cardstock, paper, etc.
Of course, if you can afford it and feel like you will use the features of a Cricut Maker – you can't go wrong with it. I just feel like it's probably not necessary if you are really going to be just cutting vinyl and paper.
There are some new tools that can only be used with the Maker that could be helpful for teachers (namely, the scoring wheel, the wavy blade, and the perforation blade). However, I don't know that I would get the Maker just for those tools!
Cricut Teacher Discount
As far as I can tell, there is no discount available for educators through Cricut.com. Stores like Michaels and Joann's have educator discounts, however, they exclude Cricut products.
With that said, you CAN use our code CCWinter2020/strong> for 10% off and free shipping on orders of $50 or more (excluding machines, BrightPads, EasyPress machines, and digital content).
Cricut Supplies for Teachers
Now I want to share some of the supplies I think would be most useful for teachers or classroom volunteers to have.
This can also be thought of as a gift guide if you are buying a Cricut for a teacher or know that a teacher already has one – I am quite certain they will be grateful for any of these items!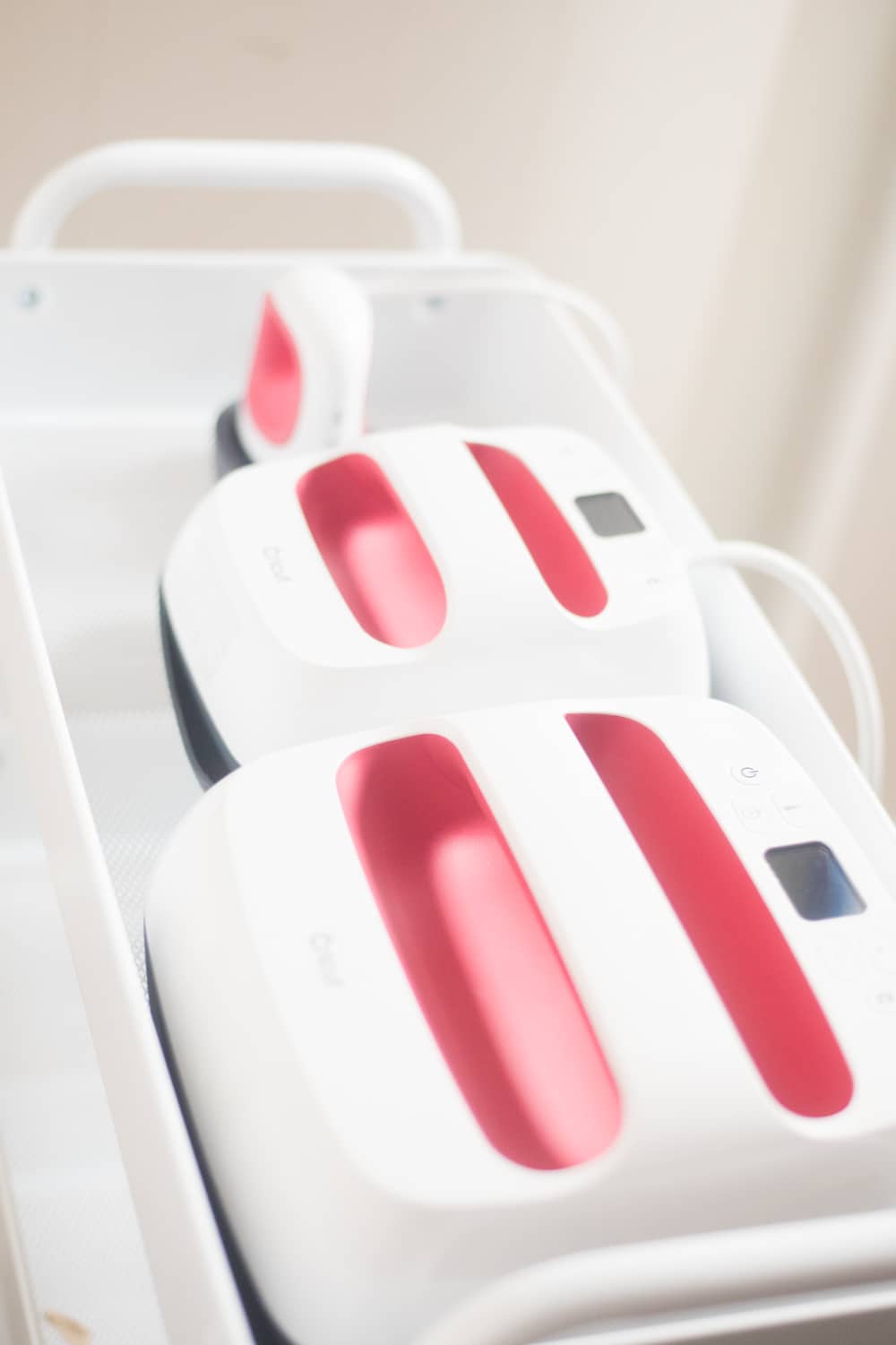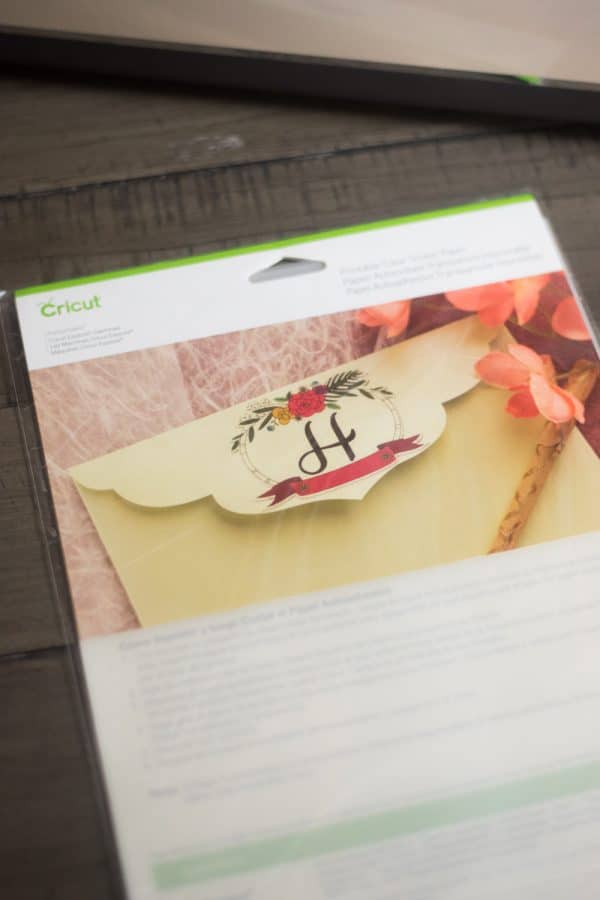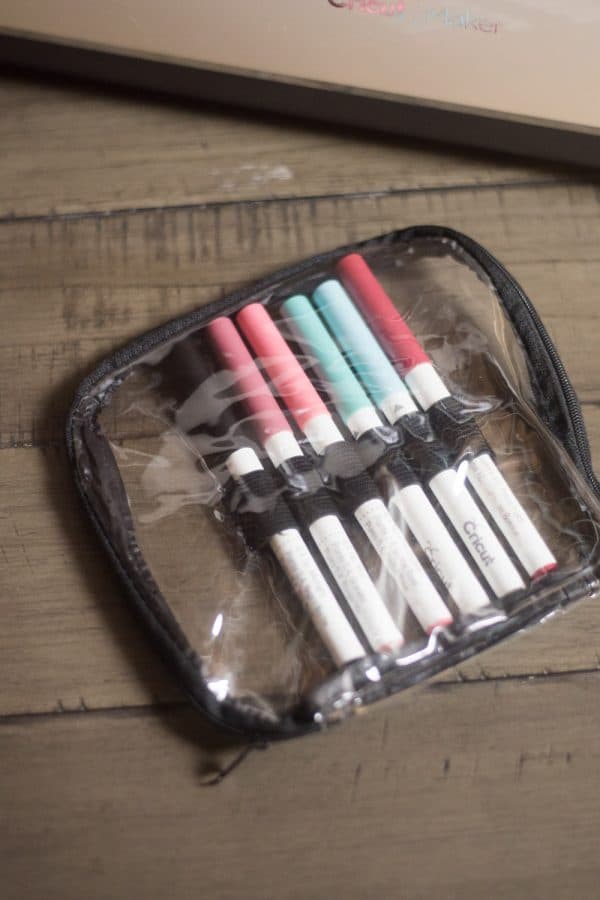 How to Use Cricut for School
Below are some fun ideas on how to use Cricut in the classroom and school. Here are a few blog posts or Instagram pages with some ideas you could use to:
There is actually a Facebook group called Cricut in the Classroom that would be an excellent resource!
Bulletin Boards
I can't even begin to share all the ideas you can use to make a custom bulletin board for a classroom. Whatever you dream up, I bet you could do. The Cricut Explore Air 2 can cut over 200 different types of materials – and the Maker can do even more – so you could do a lot of fun things.
I recommend perusing Pinterest for fun bulletin board ideas others have done.
Games
There are lots of fun games you can make for the classroom with a Cricut machine. These would be fun to create seasonal games or even ones that are specific to the students themselves!
Here is a tutorial on how to make puzzles with Cricut, along with a couple of holiday-centric templates.
Matching Games are always fun, especially with younger kids. I recently shared this tutorial on how to make a matching game, and it has a fun Halloween template available.
A few years ago I made a custom Guess Who game for my boys – it had all of their cousins' pictures on it. This would be super fun in a classroom!
Signs for the Classroom
You could make vinyl signs for the wall, more permanent signs that can be framed, etc.
Banners
Banners are one of the most popular and easiest things to make with your Cricut, and they can really spruce up your classroom. Here is a great tutorial on how to make banners with Cricut.
I really loved this idea for a "Welcome Back to School" Banner. You can easily upload the files into Design Space and have them get cut out.
Behavior/Reward charts
I really like the ideas in this post for classroom management – there is a behavior clip chart and compliment star jar. I also like this behavior punch card idea. You could even use the perforation blade with the Maker to do something similar.
Class job charts
Cutting out materials
Nameplate
There are some fun things you can do to jazz up a name plate. Here's a cute idea using some clear nameplates.
I love this pencil template.
Writing projects
I just love to write using my Cricut. I don't have any specific ideas, but you can make things feel even more personalized with using the writing feature.
Whiteboard labels
There are so many things you can do with your Cricut on your whiteboard. Here are a few ideas:
Classroom Schedule
You can use print and cut, vinyl, or whatever you really want to create a customized schedule for your classroom.
Labels
Besides bulletin boards, I think using your Cricut to label things is one of the best uses.
You can use them label desks, cubbies, boxes with games and puzzles and other objects in them, etc. You can use text, images, or a combination of both!
Organization
There are so many ways to organize your classroom a little bit better using your Cricut. I saw this idea for a magnetic sign in/sign out board for a class – although this isn't a tutorial, you could make it using the technique I shared for my magnetic birthday board (which also would be kind of fun for a classroom!).
I liked this tutorial for a tabbed divider with Cricut.
T-shirts
I love making t-shirts. I always see teachers wearing them for diferent occasions at school, team building activities, etc. Why not start making your own!
Decorations
Too many ideas to list – but Cricut is great for making decorations. Decor for the classroom is no exception!
Door Decor
So many cute ideas for decorating your classroom door! If you need some inspiration, check out Pinterest! There are ideas for every occasion!
Floor signs
You could put removable vinyl on the floor to show children where to sit, where to line up, etc.
Hall passes
Here are some cute hall pass ideas that you could try and replicate with your Cricut.
Stickers
What teacher doesn't use stickers (at least in the younger grades). Lots of fun ideas and things you can do here!
Custom materials for different units
Pillows
One of our contributors made this cute Back to School Pillow that would be perfect for a reading nook at school! You can put different quotes, find SVGS online or in Design Space, etc. to make ones perfect for your classroom.
Quotes for the wall
Use removable vinyl to share your favorite inspiring quotes for your students!
Tote bag
There are so many uses for a tote bag in a classroom – especially for a teacher! I have seen lots of cute ideas online. You can even use Infusible Ink with the Cricut Tote Bag blanks to make your custom tote bags even more lasting.
They are great for books, toteing your work to and from the classroom, and for organization in the classroom.
I love this "Does this tote make my papers look graded" tote bag. This post has a lot of cute ideas, too.
Coffee mug
I know a lot of. teachers love their coffee mugs – here is a great tutorial on how to properly put vinyl on a coffee mug. This coffee SVG bundle is really cute.
Clipboards
There are always lots of clipboards in the classrooms I've volunteered in! Why not make them a little more fun?
Plus, you can add your name so they don't get lost around the school! I love this apple + teacher's name clipboard. This one is also very cute.
This one is a tutorial for a painted clipboard, but you could easily do something similar with Cricut.
Picture Props
Do you enjoy taking pictures of your students for craft projects or for them to take home? Why not make some props. You can make them for all occasions.
And you could even do some fun first/last day of school props:
Whew! That was a lot. But I hope that this will be helpful to anyone looking to buy a gift for the teacher in their life, or who wants to see if a Cricut would be a good investment for their classroom.
Be sure to check out this post for Cricut teacher appreciation ideas!
Other Posts You May Enjoy: