Fall is in the air! Get you're home ready for the upcoming Halloween holiday with this fun Cricut Made Haunted House!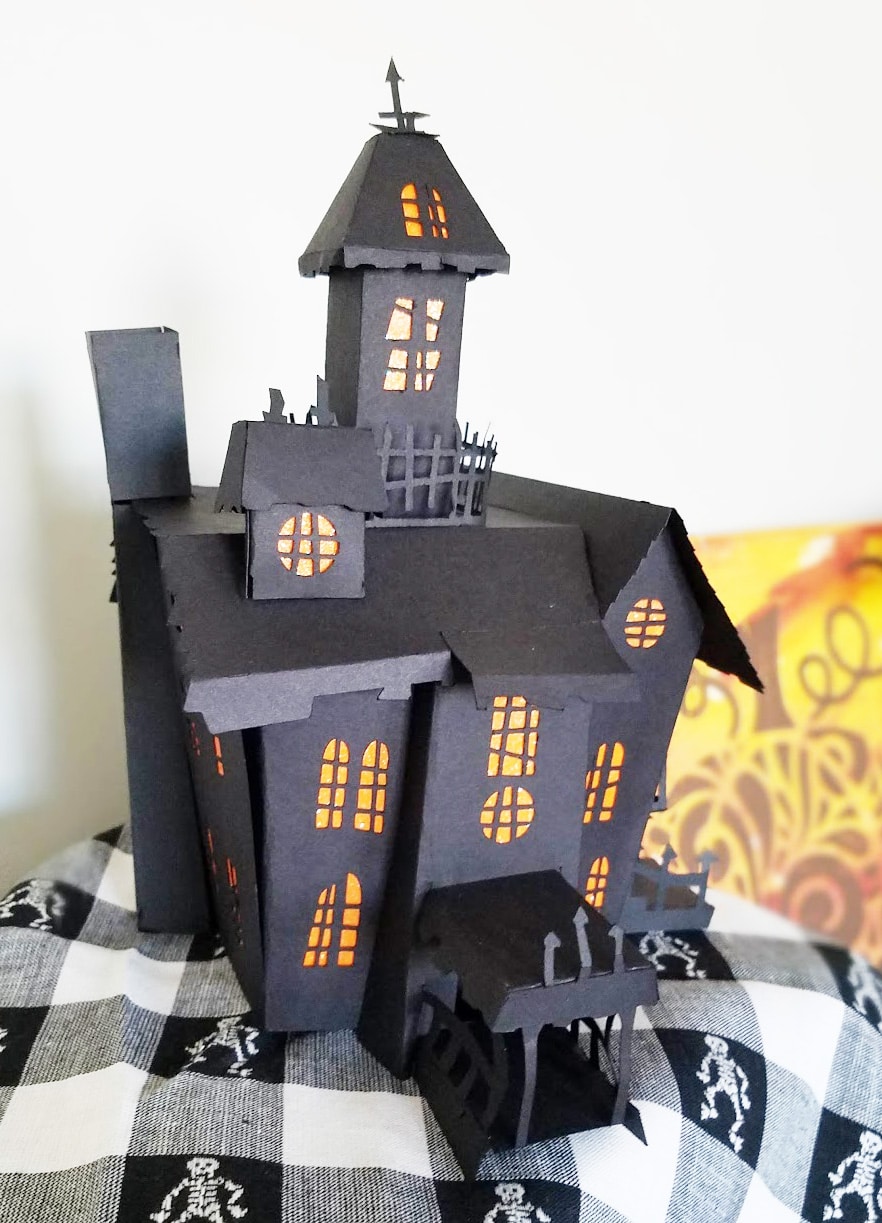 'Tis the Season for All Things Spooky
School is officially in session, and things are starting to get back into a routine around here. My baby started first grade this year, so I have a lot more "alone time" than I'm used to. So far, I love it!
Don't get me wrong, my kids are one of the best parts of my life, but there's just something about having myself all to myself that feels very refreshing. For one thing, I can actually focus 100% on one thing for more than twenty minutes at a time.
What am I doing with all this freedom you ask? Nope, I'm not being responsible and using my time to actually get my "have to's" done. At least for now, I'm enjoying having some empty space to craft in.
It's been a long time since I've done much paper crafting, and with Halloween right around the corner, I thought this little haunted house would be a fun project to try out. Read on to see how it went!


Halloween House Supplies:
Happy Hauntings Haunted House Cut File – YOu can find it in Design Space by searching Haunted house or #M3A43E
Card stock in black and orange – I used glitter orange paper, and I LOVE how it turned out! (You can also use yellow if you want, the colored paper becomes the light in the windows of the house).
You will definitely want to download this pdf. It gives you instructions on how to put all of the many little pieces together. These were originally for the Cricut Expression. The original source for the PDF is down, but I was able to find it and put the PDF in my google drive.
I recommend investing in a fine-tip glue pen for this project if you don't have one already. There are a lot of very small pieces that need to be glued, and glue pens work like a champ!
Cricut cutting machine – I used the Explore Air 2.
Building Your Haunted House: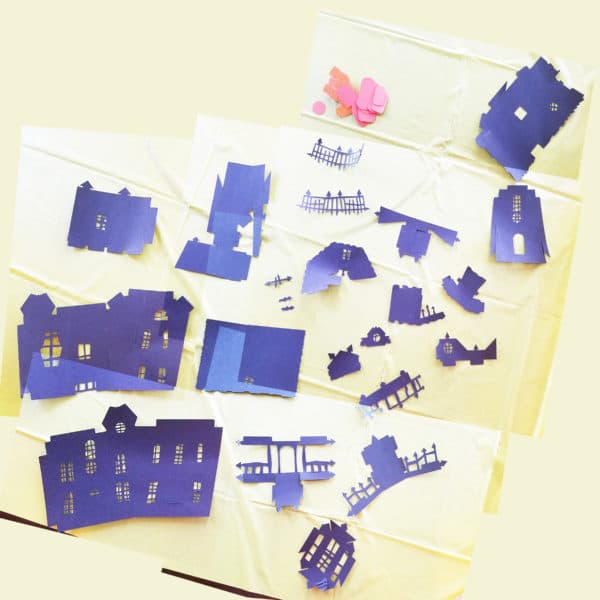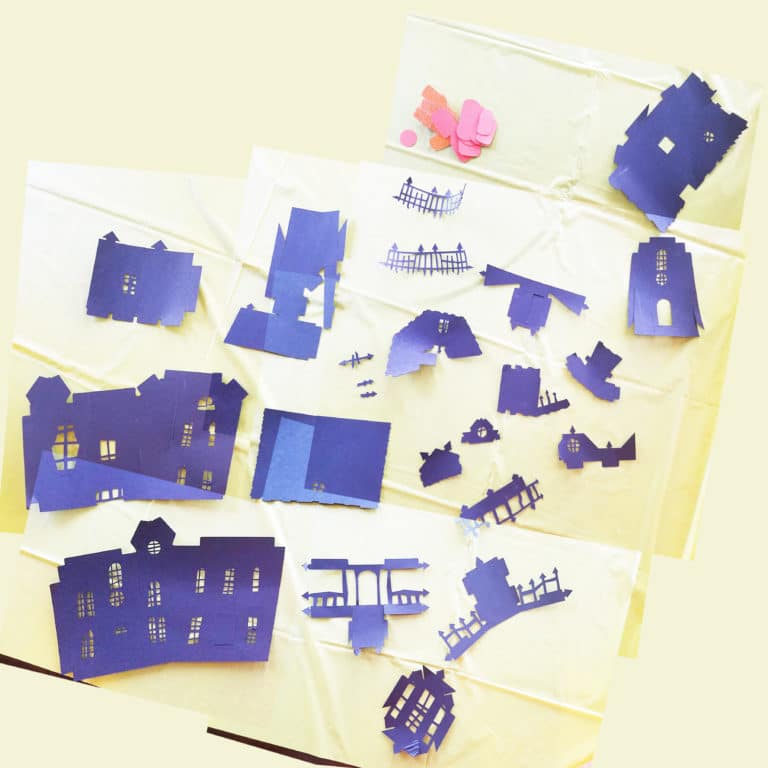 You're going to need a few pieces of black card stock for this project, so be prepared for that. When you're ready to cut, Design Space will tell you exactly how many pieces you need for the size of house you decide to make.
Before I cut my project, I set it to cut to a height of 6 inches. When finished, the house is a little bit taller than this . . . adjust the height of your house to fit the size you want.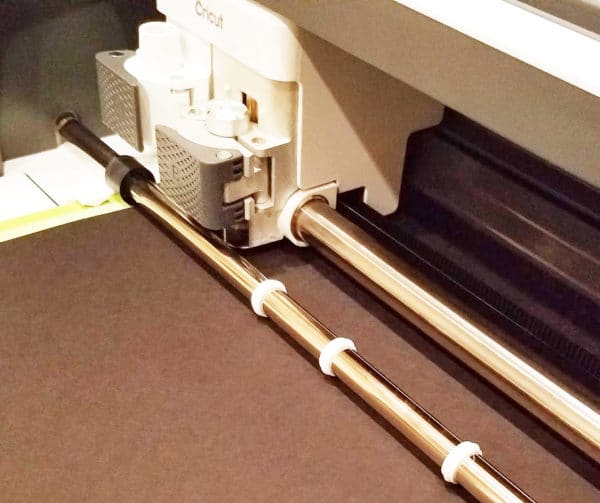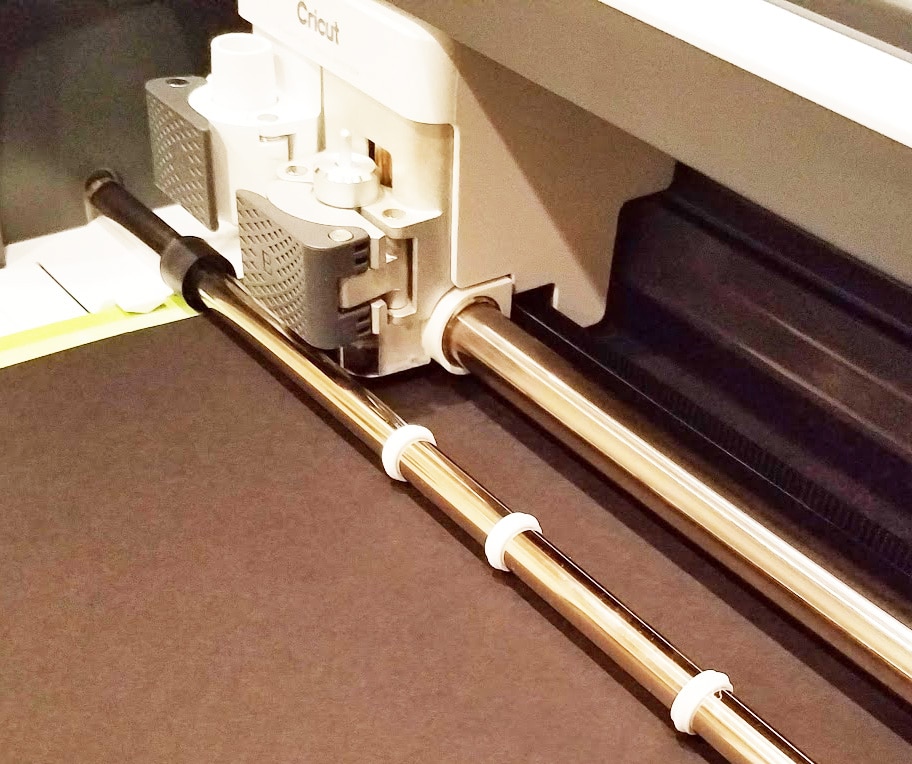 Before you hit go, it's a good idea to set your cut settings to "Cardstock for Intricate Cuts". Also, be careful when you're weeding that you don't throw out any of the little pieces!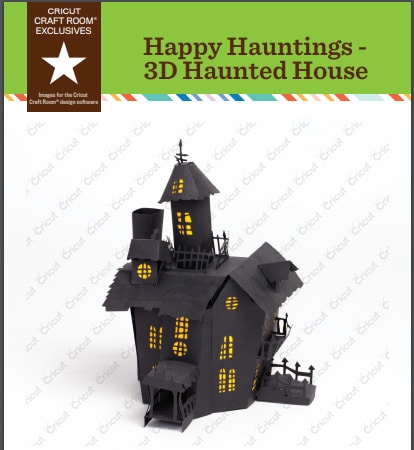 Trust me, you're going to want the instructions in this pdf! If you haven't downloaded it yet, click here to get it.
This pdf will take you one section at a time. Follow the instructions, even when they don't seem to make sense! Before gluing anything, make sure it looks like the picture included with the instructions.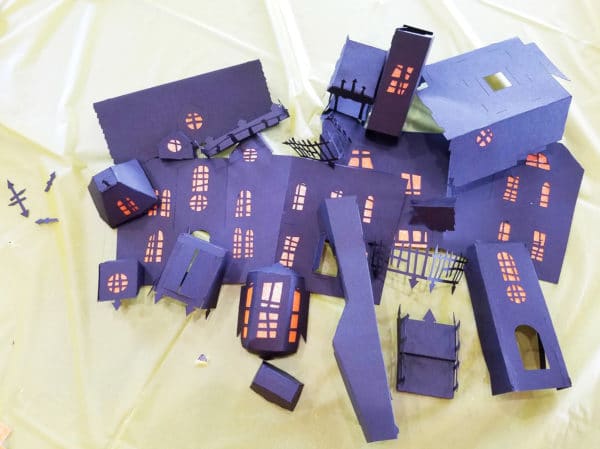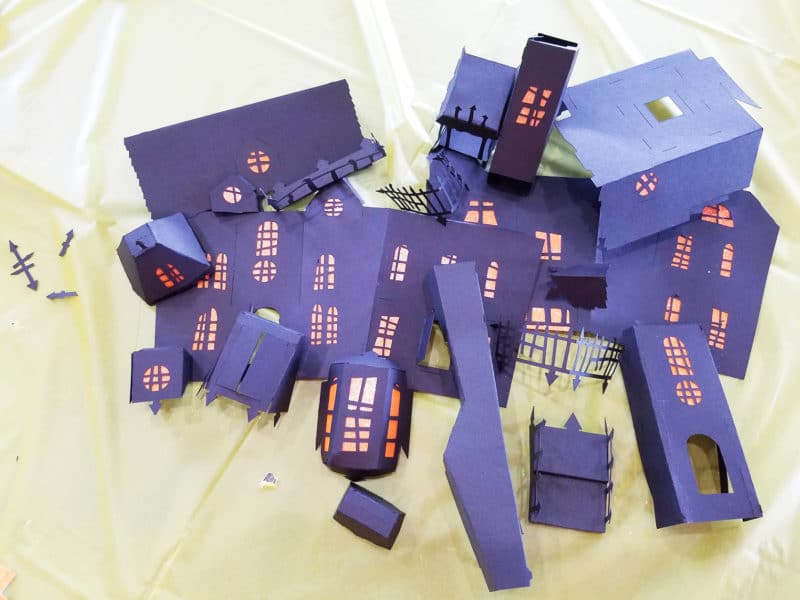 Eventually, You'll end up with a pile of house pieces that just need to be put together. Again, follow the instructions here and you can't go wrong! There are a few places where you connect pieces using slits in different places. I found it handy to keep a pin nearby to make sure the slit openings were easy to slide things through.
Yes, there are a few small, tricky places, but nothing you can't handle! Take a deep breath, get in there, and create something you can be proud of.
Happy Halloween!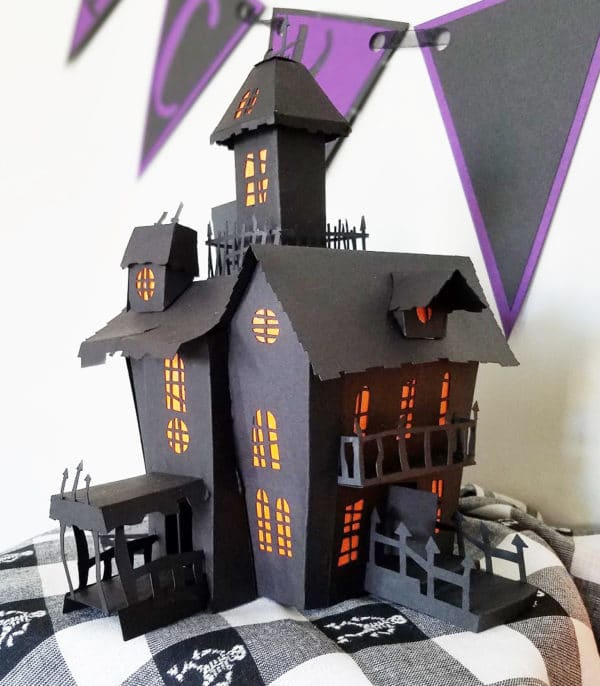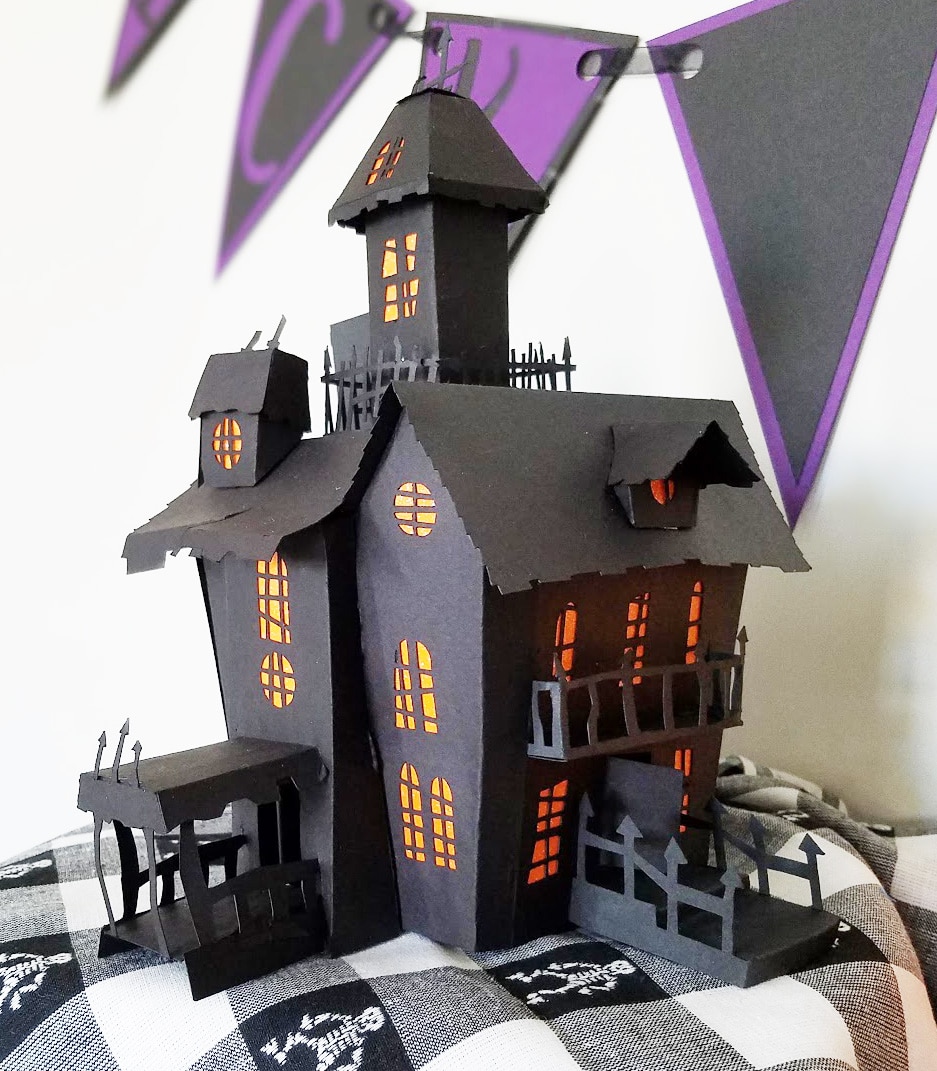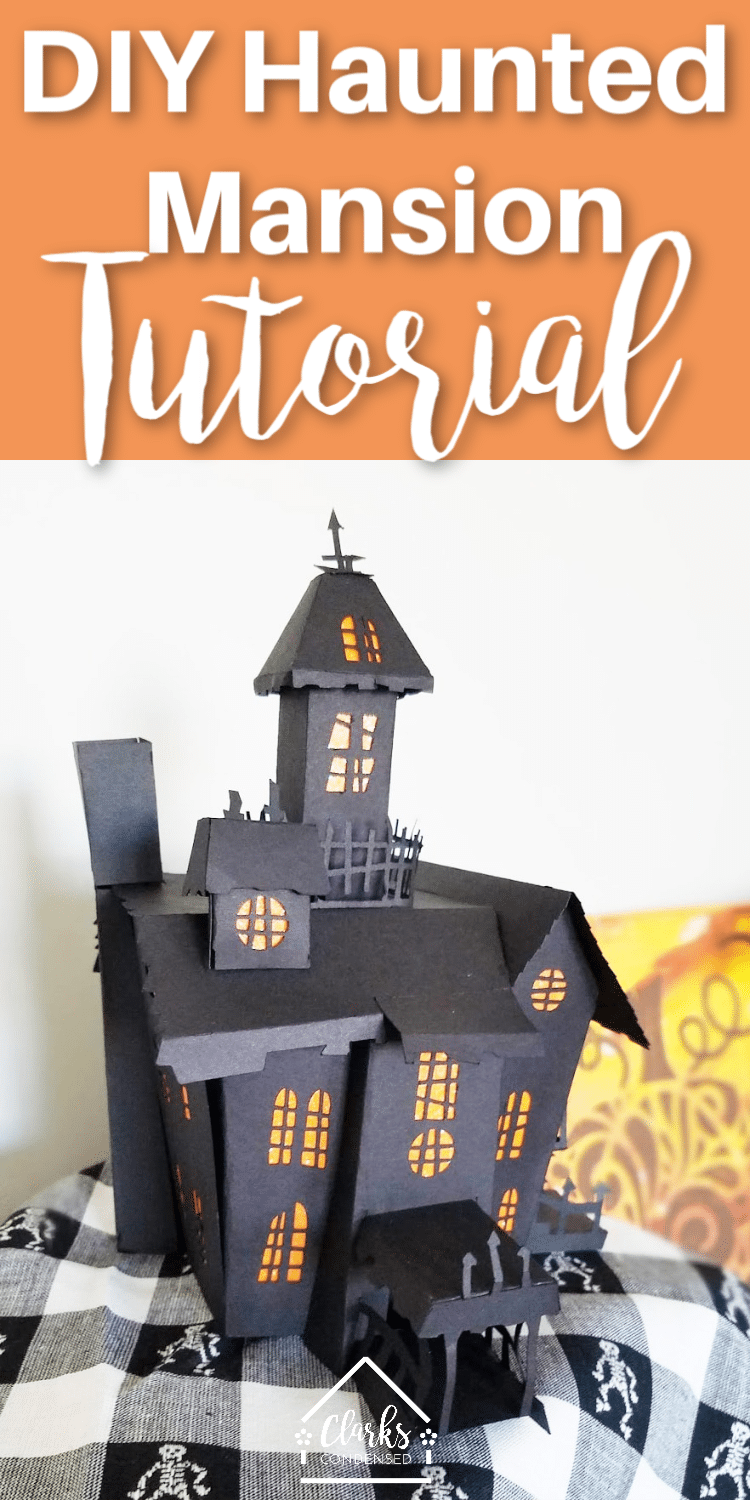 Aimee is the designer and creator behind "Things Small and Simple", where she has blogged for the past two years. She loves to create things with her hands. Some of her favorite activities include sewing, cricut-ing, reading, playing the piano and guitar (not simultaneously), and spending time with her family.