Crafting doesn't have to be expensive or time-consuming. We've rounded up the ultimate list of crafts to do at home using items that you probably already have in your house!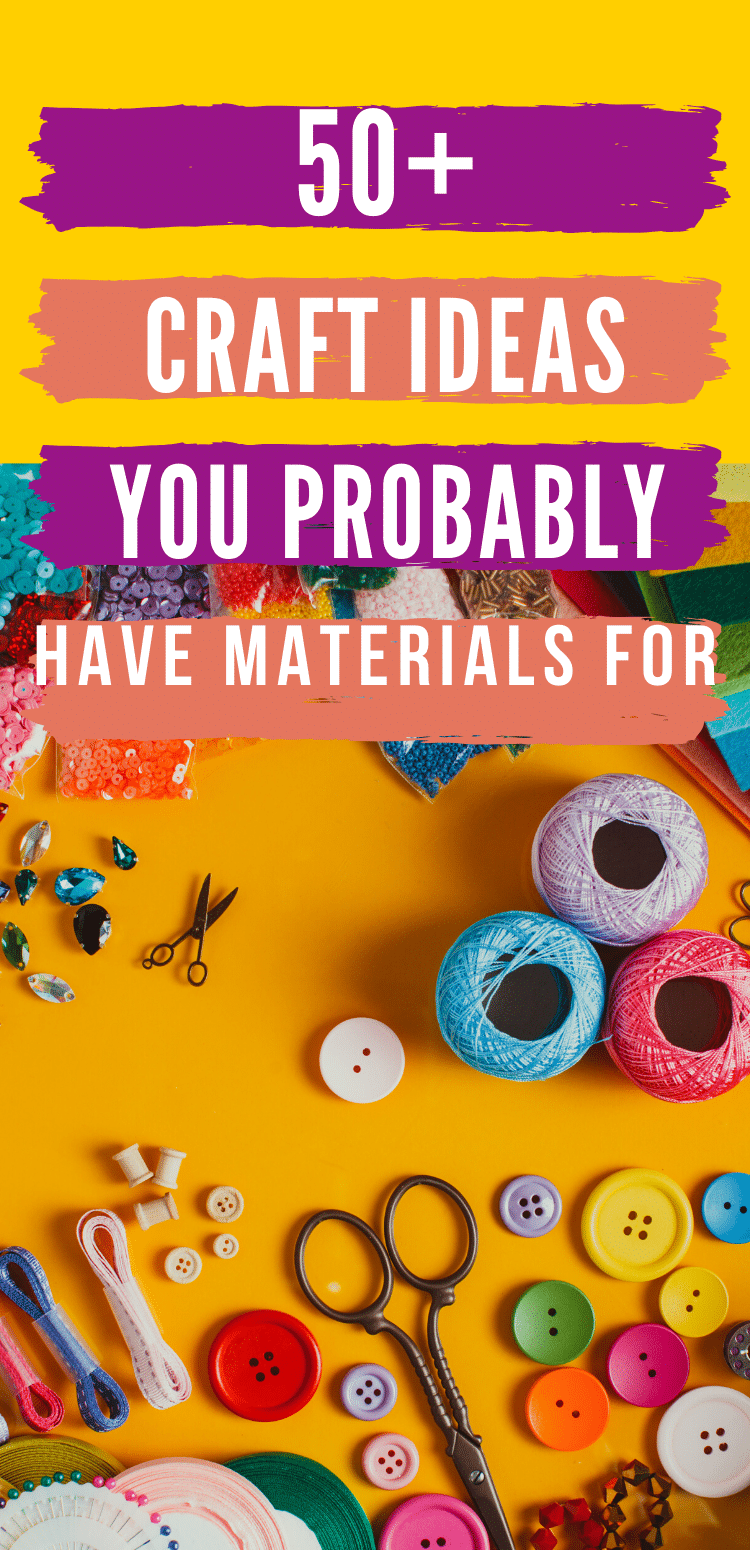 Raise your hand if you love crafting.
I never thought I would fall into this category- but I admit- I've caught the crafting bug and now I'm hooked.
There is something quite satisfying about creating something with my hands and seeing it from start to finish.
While I love roaming around my local craft store- I don't always have the time or budget to spend. Which is why I love this list we've pulled together.
We have the ultimate list of crafts that you can make- using items you most likely already have!
And at the very least- you probably won't have to buy very much to add to it. I hate coming up with a project and spending way too much money- especially when it would have been cheaper just to buy something similar!
So if you are wanting to get your craft on without making a trip to the store- this list is for you!
Crafts Using Items Around the House
Cindy Maudsley lives in Utah with her husband and five children. Aside from writing, her passions include her family, faith, and spreading infertility awareness. She also loves a good book or podcast, true crime documentaries , Netflix binge, diet Coke and Target run