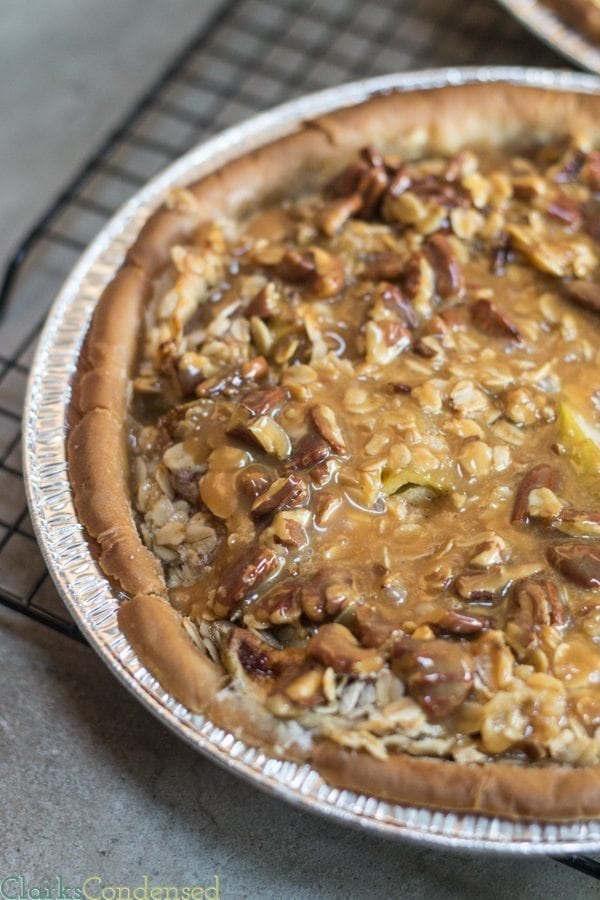 I've been itching to share a bunch of fun recipes with you all, but I couldn't bring myself to until Halloween passed. So, now that it has been a few days since that fun Holiday, I want to share my favorite pie recipe ever — the Caramel Pecan Apple Pie.
This pie was invented a few years ago by my brother, Daniel, and me. Ever since, it's been one of my favorite pies to eat. It's kind of a combination between a pecan pie, and an apple pie…and a caramel apple. It was also when we created an infamous cooking show video that cracks me up every time I watch it. I tried to pull it from Facebook, but I've had no luck yet. But when I do, I'll post it here.
Anyways, this pie is perfect for the person who wants a slice of the pecan pie and the apple pie, but feels like they should only have one. You can have the best of both worlds, and save a little bit in the calorie department (though, be warned, I'm sure this pie has lots of calories. Lots of delicious, caramel-y calories.)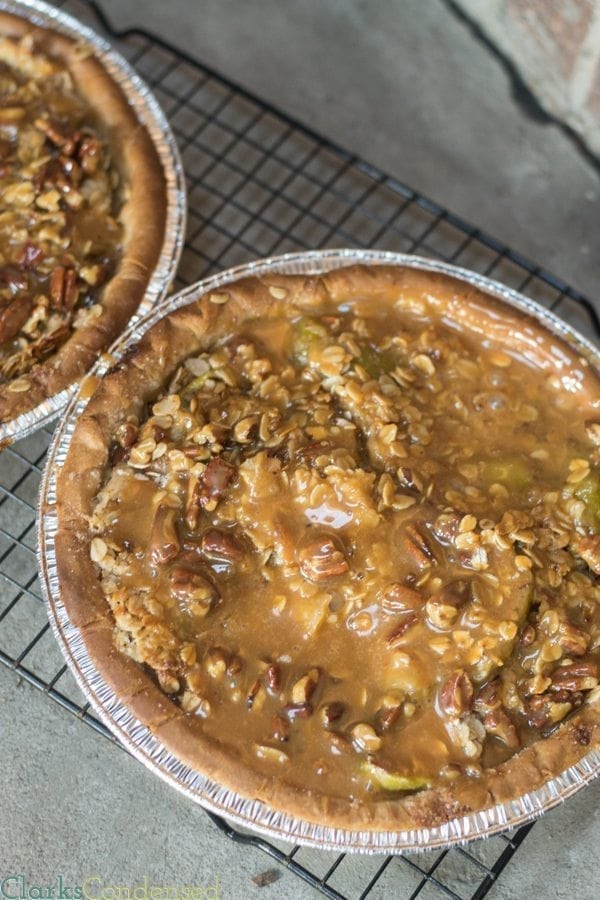 The topping resembles all the thing I love about pecan pies, and the inside is the traditional, warm apples that make every Thanksgiving complete. And the caramel just kind of brings it all together into one delicious recipe.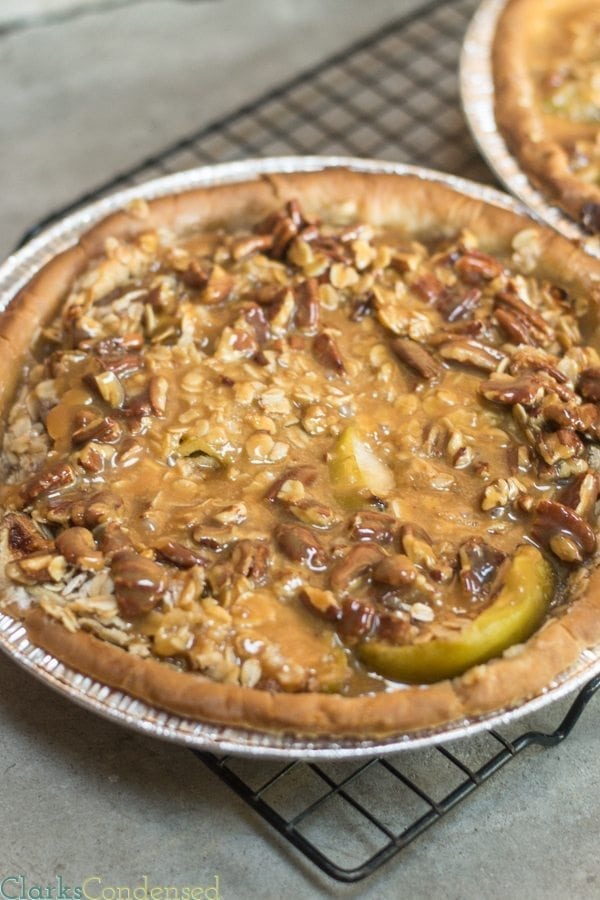 And because I know you'll have people asking for the recipe, here is a free, printable recipe card version of it!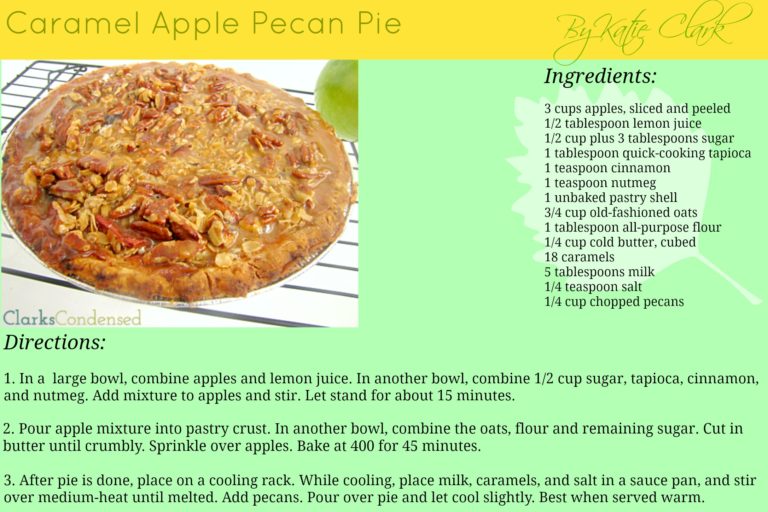 Click here to download (recipe card made with PicMonkey)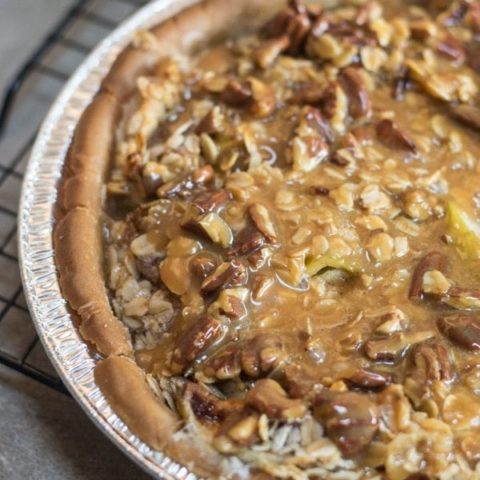 Caramel Apple Pecan Pie
Ingredients
3 cups sliced and peeled apples
1/2 tablespoon lemon juice
1/2 cup plus 3 tablespoons sugar
1 tablespoons quick-cooking tapioca
1 teaspoon ground cinnamon
1 teaspoon ground nutmeg
1 unbaked pastry shell, 9 inches
3/4 cup old-fashioned oats
1 tablespoon all-purpose flour
1/4 cup cold butter, cubed
18 caramels
5 tablespoons milk, or almond milk
1/4 teaspoon salt
1/4 cup chopped pecans
Instructions
In a large bowl, combine apples and lemon juice. In another bowl, combine 1/2 cup sugar, tapioca, cinnamon, and nutmeg. Add mixture to apples and stir. Let stand for about 15 minutes.
Pour apple mixture into pastry crust. In another bowl, combine the oats, flour and remaining sugar. Cut in butter until crumbly. Sprinkle over apples. Bake at 400 for 45 minutes.
After pie is done, place on a cooling rack. While cooling, place milk, caramels, and salt in a sauce pan, and stir over medium heat until melted. Add pecans. Pour over pie and let cool. Best when served warm.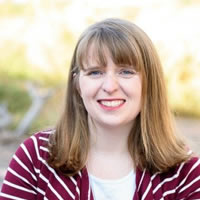 Katie is a Colorado-native, BYU graduated, and most importantly, wife to one and mother to three beautiful boys. She is passionate about sharing her experiences with others – especially about pregnancy, breastfeeding, cooking, and crafts. She is an International Board Certified Lactation Consultant. She loves spending time with her family and helping others find joy in family life.