Throw away the stress of making a perfect dessert this Easter — these coconut and butterscotch bird's nests are SO easy, and pretty much everyone can enjoy them. Switch things up by using jelly beans, M&Ms, or even chocolate covered duck peeps in the nest!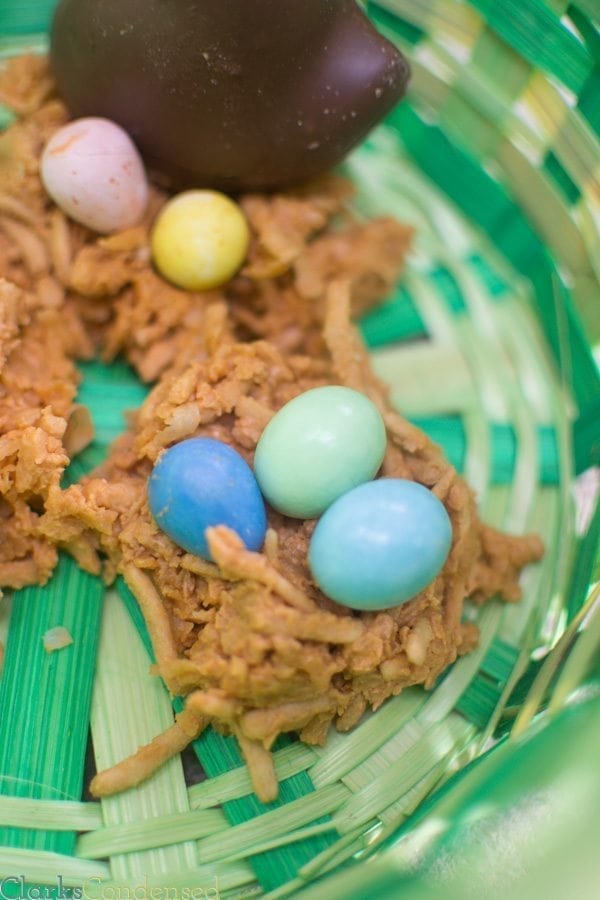 This post is sponsored by Favado. All opinions are 100% my own!
There are two kinds of people in this world — those who are great at planning ahead for things, and then those that, despite their best intentions, are still throwing together parties as the guests walk in the door, or turn in papers 10 seconds before the deadline.
Let's just say that I've spent most of my life racing against the clock. I feel like I can't focus unless I'm under pressure. Don't ask me why — it's how I do my best work.
If you are like me, and find yourself going to the store the night before (or even the day of) a holiday or event you're preparing with, I'm excited to share with you an easy way to make sure you're getting the best deals, without having to search the Internet for hours, and how it can help you for Easter dinner…and how it helped me plan these fun haystack candy nests!
I mentioned the Favado app in my post about money saving and making apps, and I'm still a huge fan of it. Basically, you download the app onto your mobile device, select the stores you shop at, and from then on, you can see the best deals at that store. You can search for the specific product you want, and it will tell you if it's on sale at any of the stores you shop at. For instance, I was looking for the best price on mini chocolate eggs for these Easter Haystacks, and I was instantly able to see which stores had the best deals.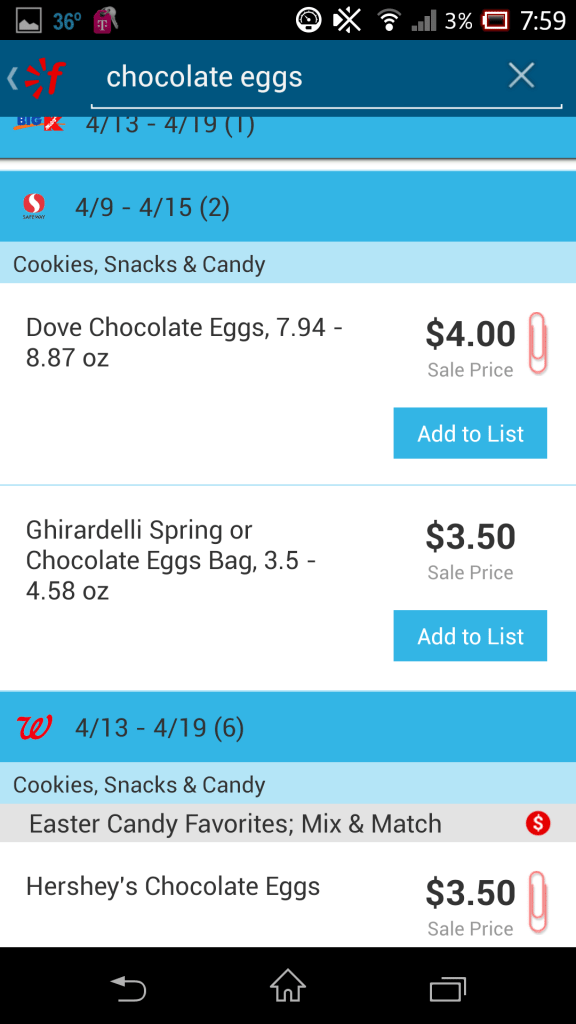 After I found the store I wanted to get the eggs at, I searched through the other deals that store had to offer, so I could see what else I could check off my list. It turned out that Walgreens had the best prices on plastic eggs, Easter baskets, and Easter candy. By using the Favado app, you can cut down the time you may spend going from store to store, and save money.
The Coconut and Butterscotch Bird's Nests I made are another way to save time — they are quick, cute desserts that you can make in minutes, and you can even double it up as an activity for kids to do on Easter, or even after an Easter egg hunt. That way, you can get back to your last-minute dinner prep, and the kids stay entertained. Here are a few ideas for what you could have at a bird's nest treat station:
Mini Cadbury caramel eggs
Speckled M&Ms
Jelly beans (we used the starburst flavored ones!)
Peeps Ducks (even better, the chocolate covered peeps ducks!)
Jack and I had a blast making them (well, he had a blast sneaking all of the candy that he most definitely is not supposed to have!)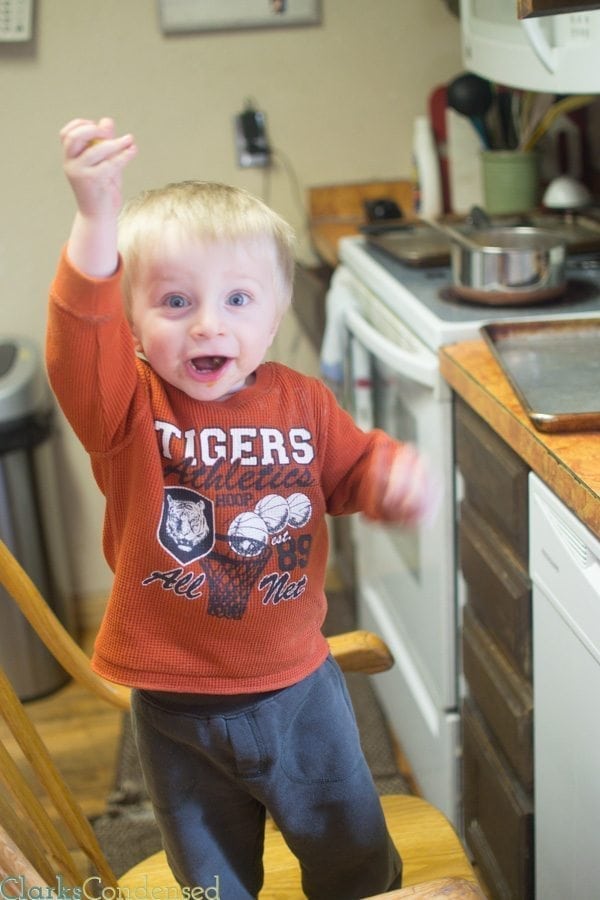 These are budget friendly (especially if you use the Favado app to find the best deals on candy!) and so easy to throw together. And, most importantly, they are super delicious.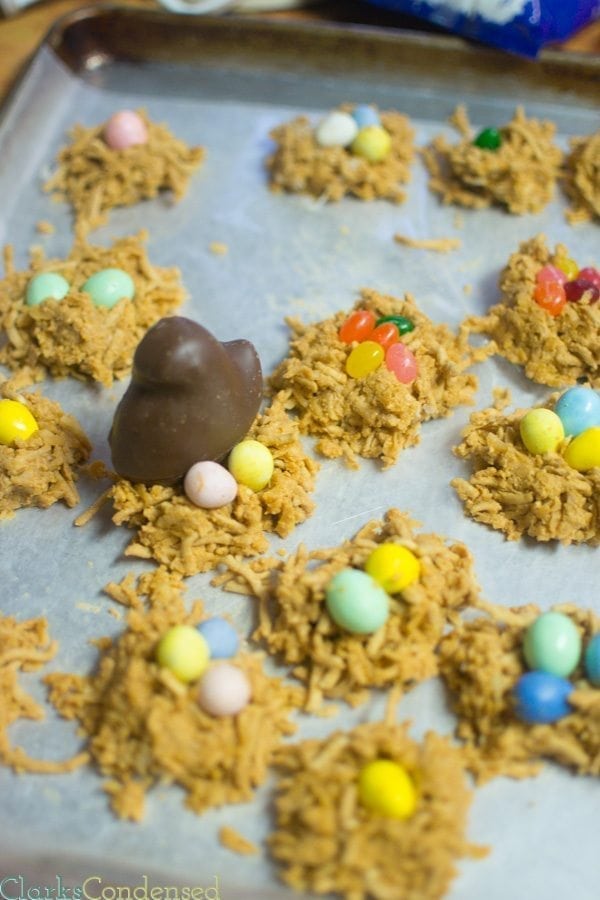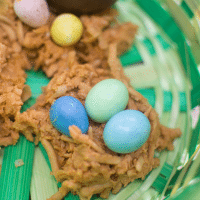 Coconut and Butterscotch Bird's Nest
Ingredients
1 cup chow mein noodles (crunchy)
1 1/2 cups coconut
1 bag butterscotch chips
1 tablespoon oil
Assorted chocolate eggs (see post for more ideas)
(see notes for non-coconut version)
Instructions
Place butterscotch chips and oil into a sauce pan on the stove.
Heat and stir together until melted.
Remove from heat and mix in coconut and chow mein noodles.
Immediately after combining all the ingredients, use a spoon to form little nests on a wax-covered pan.
Press chocolate eggs into the nest.
Refrigerate until nests are set.
Notes
Use 2 to 2.5 cups of chowmein noodles if you want to omit the coconut
Nutrition Information:
Serving Size: 1
Amount Per Serving:
Calories: 811
Total Fat: 63g
Saturated Fat: 39g
Sodium: 681mg
Carbohydrates: 59g
Sugar: 11g
Protein: 9g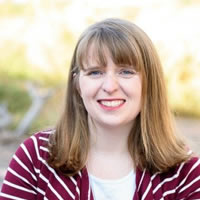 Katie is a Colorado-native, BYU graduated, and most importantly, wife to one and mother to three beautiful boys. She is passionate about sharing her experiences with others – especially about pregnancy, breastfeeding, cooking, and crafts. She is an International Board Certified Lactation Consultant. She loves spending time with her family and helping others find joy in family life.