Curious about the Boston Market family meals? Here are our thoughts on the menu and current promotions they have running!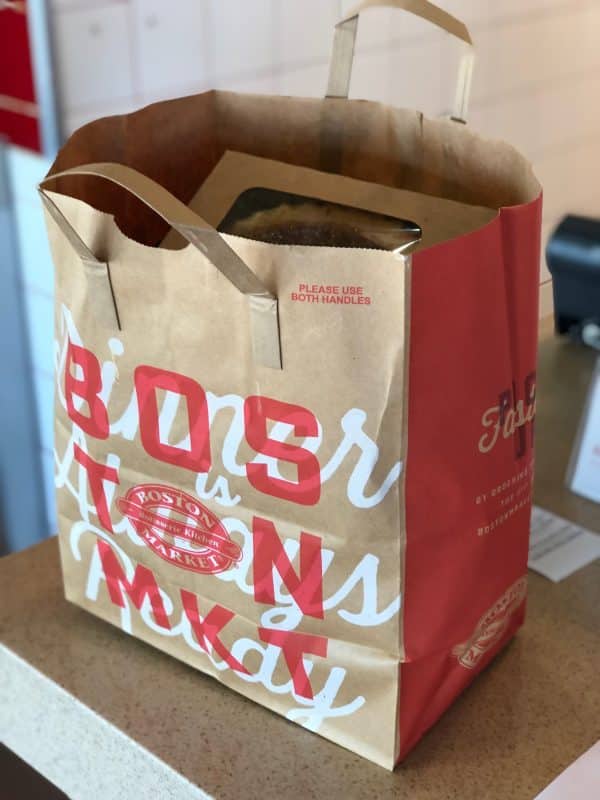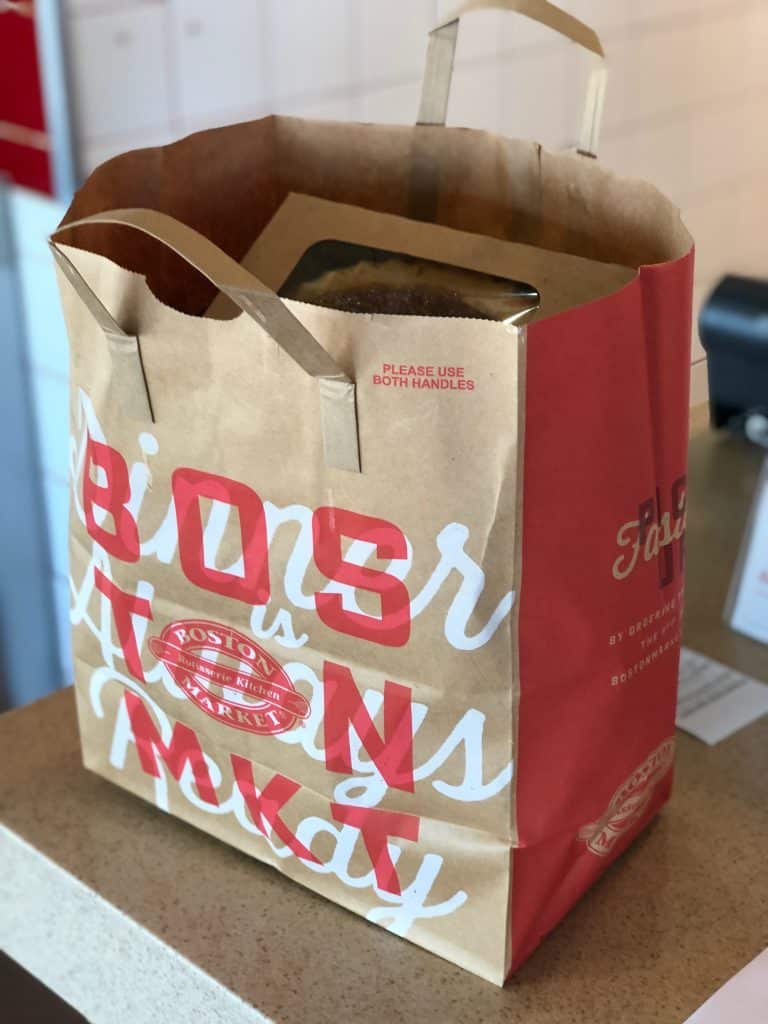 Boston Market Family Meals
This post is sponsored by BabbleBoxx.com on behalf of Boston Market
When is the last time you roasted a chicken, made homemade mashed potatoes and gravy, prepared a sweet potato casserole, baked cornbread from scratch, and added a couple of vegetable dishes, as well as finishing it all off with a homebaked pecan pie–just for a weeknight dinner?
Never?
But it does sound really good, right?
And now that school has started again it can be even more challenging for busy parents to get a delicious and nutritious meal on the table every night. If you've just had a baby, as did my daughter Katie, it gets even harder.
Boston Market would like to help.
Recently I used the Boston Market website to order one of their seriously delicious family meals for take-out.
I found the website user-friendly and helpful, with mouth-watering full-color pictures that really did look like the food we received! Since I was placing a large order I found it extremely useful and a definite time-saver.
I was even able to use my gift card and coupon online, and also pay online.
When we went to pick up our order it was difficult to miss the large red and white sign that said Online and App Orders: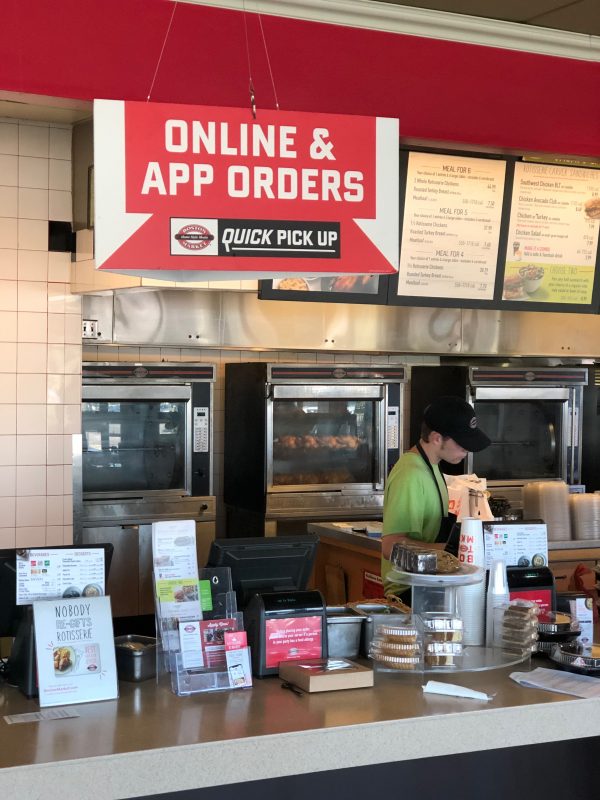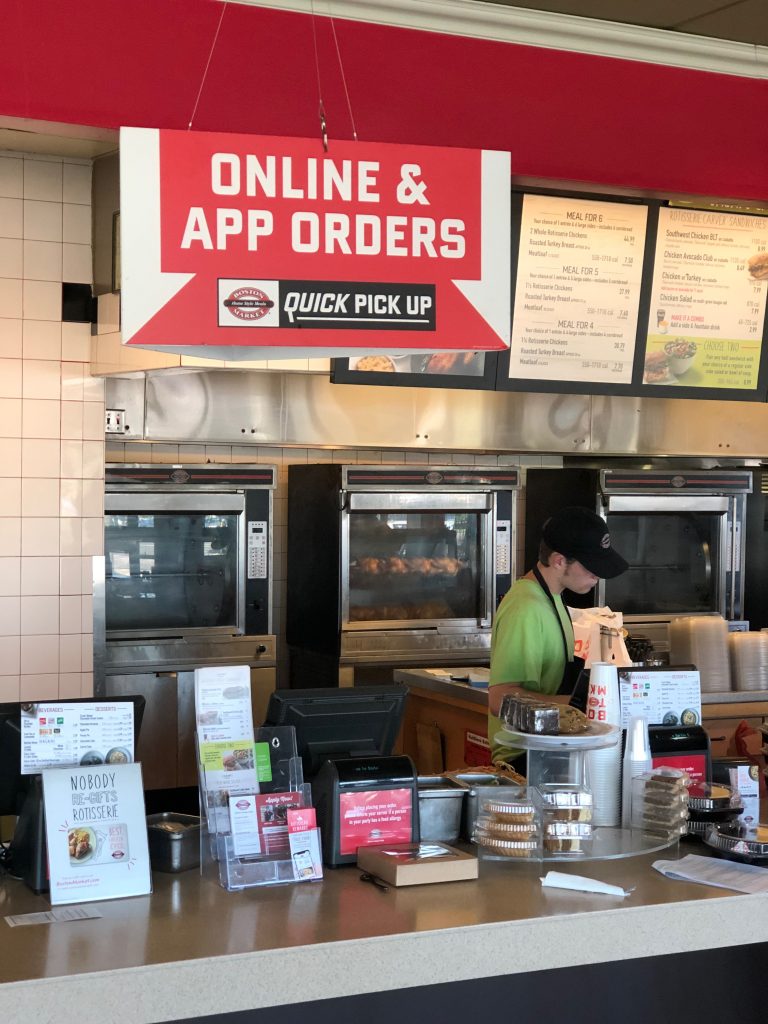 Our food was ready and waiting for us when we arrived.
To enjoy Boston Market's home-style meals, just go to BostonMarket.com or download the Boston Market app to place your order for either pick-up or home delivery.
Be sure and take the time to sign up for Rotisserie Rewards, a new loyalty dining program that allows customers to earn points for free food with each purchase. You can become a member either online at BostonMarket.com, or through the Boston Market app.
Boston Market Menu
Boston Market's new menu includes everything from individual home-style rotisserie meals, to meatloaf, to turkey, to ribs, to larger family meals, to kids meals. Their homemade rotisserie chicken noodle soup can be paired with a variety of sandwiches or salads, or of course, eaten alone with probably the best item on their menu–the freshly baked cornbread!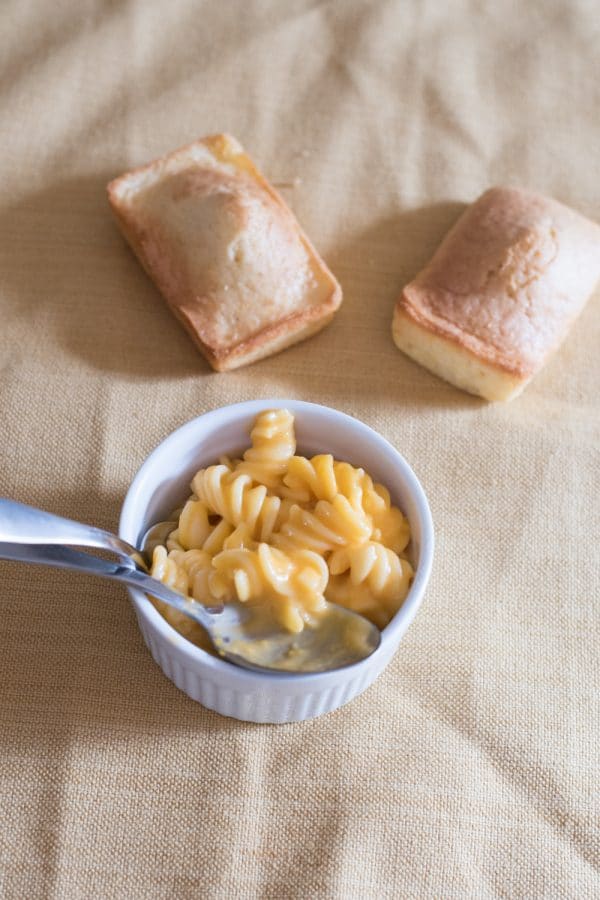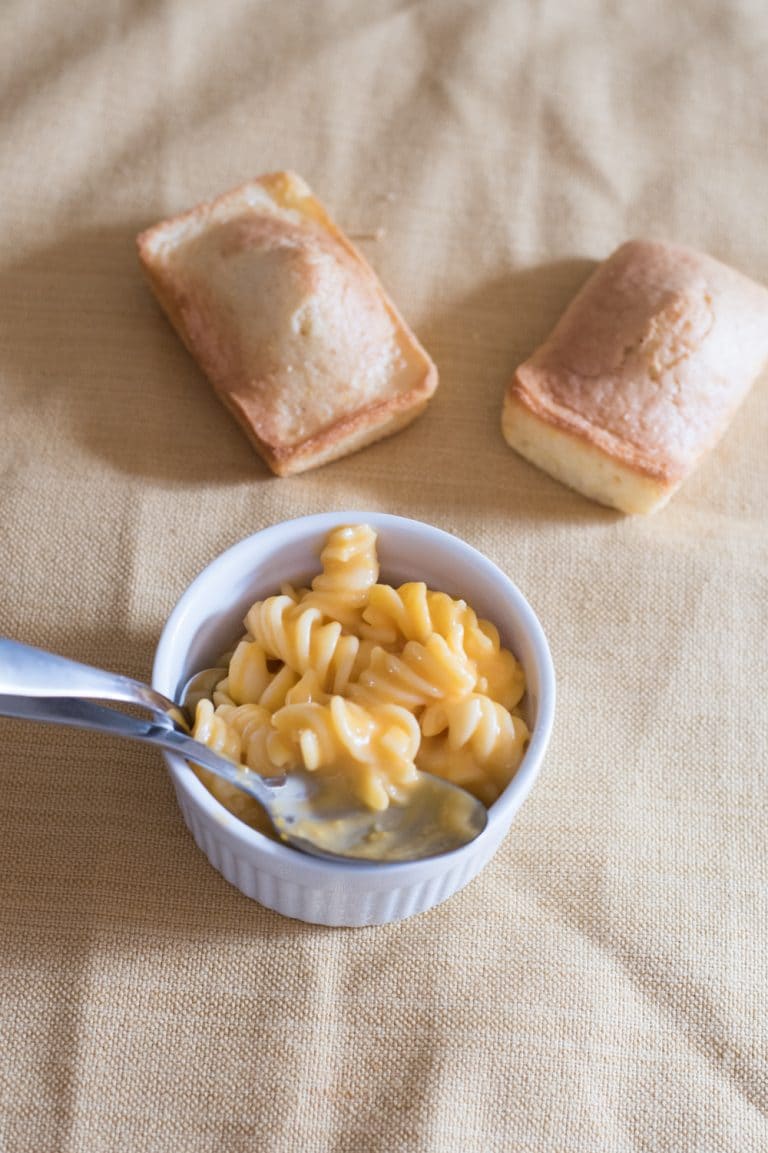 Seriously–do you know many people who bake cornbread from scratch? Boston Market's definitely has that homemade taste that's hard to get from a box at the grocery store.
I'm still waiting for them to bring back the spiced apples, though! My all-time favorite.
The food I ordered was intended to feed four adults and two children. I finally decided on the family meal for three, since Boston Market is currently running a special where you may order a second rotisserie chicken for only 1.99 with the purchase of any Family Meal.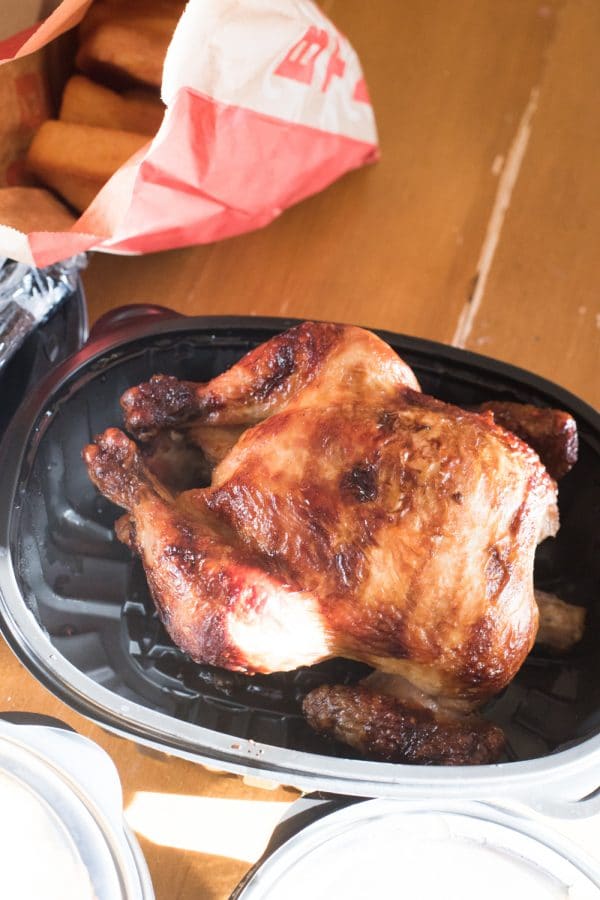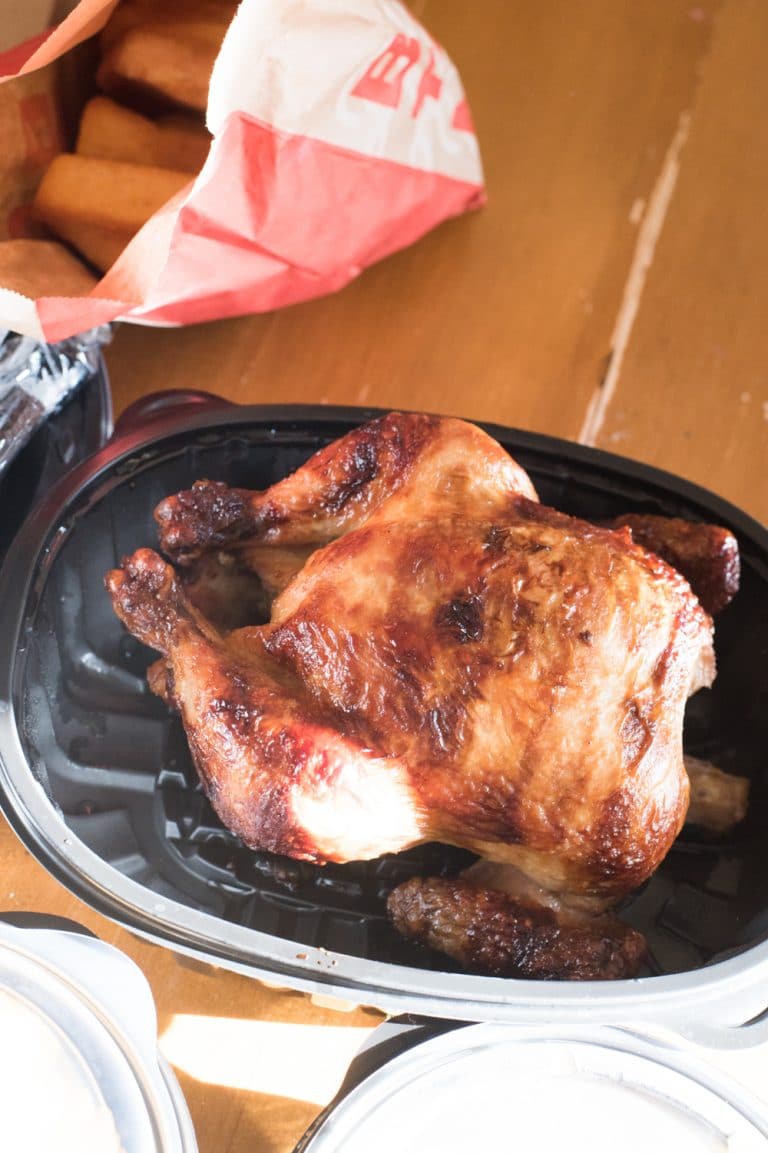 The rotisserie chicken is probably the most tender and perfectly seasoned rotisserie chicken I've tasted. It was delicious!
Since the family meal came with only three large sides, I added an additional three sides to our order. Here are the sides we ordered: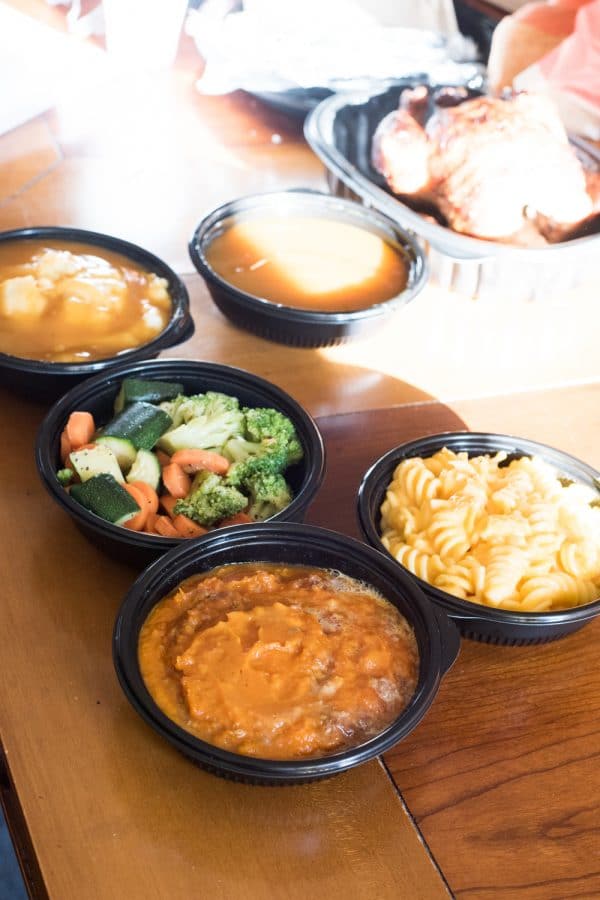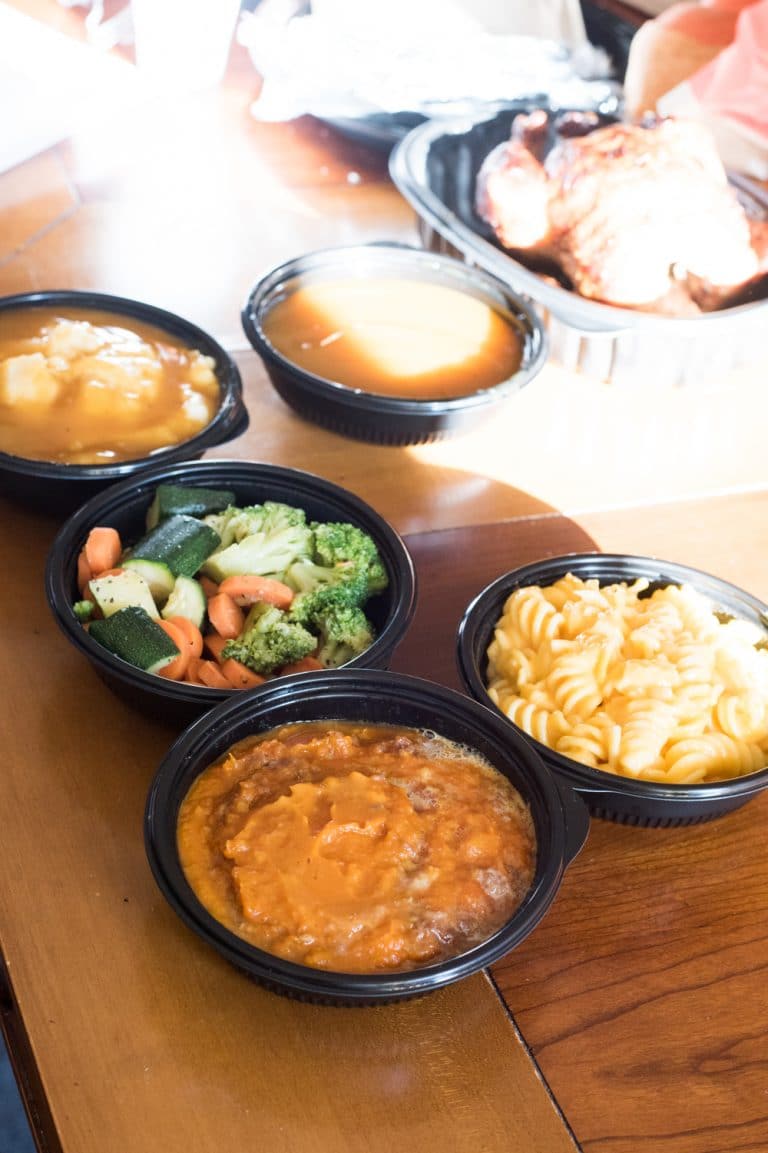 Mashed Potatoes and Gravy–These definitely lived up to their billing–"Whipped until soft, creamy, and silky smooth." To me these were the perfect mashed potatoes. A couple of the others said they wished they were a little lumpier–go figure!
Sweet Potato Casserole–Forrest, the North Carolina native among us, gave these his seal of approval, y'all.
The sweet potatoes were combined with all the classic southern ingredients: molasses, pure vanilla, marshmallows, and brown sugar streusel, and defintely tasted homemade.
Mac and Cheese–A creamy kid favorite consisting of only cheddar cheeses and rotini pasta. Probably a little too simple for most of the adults but the kids devoured it.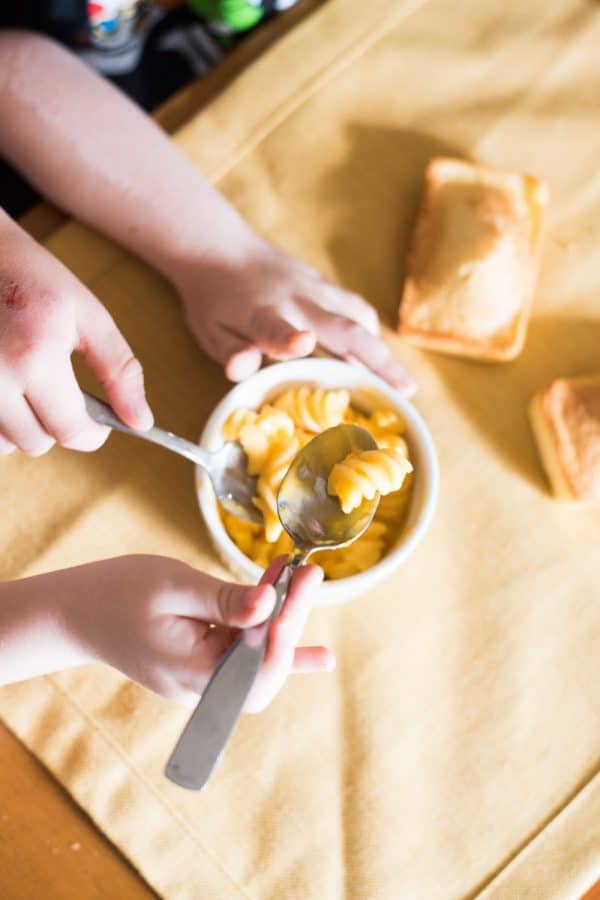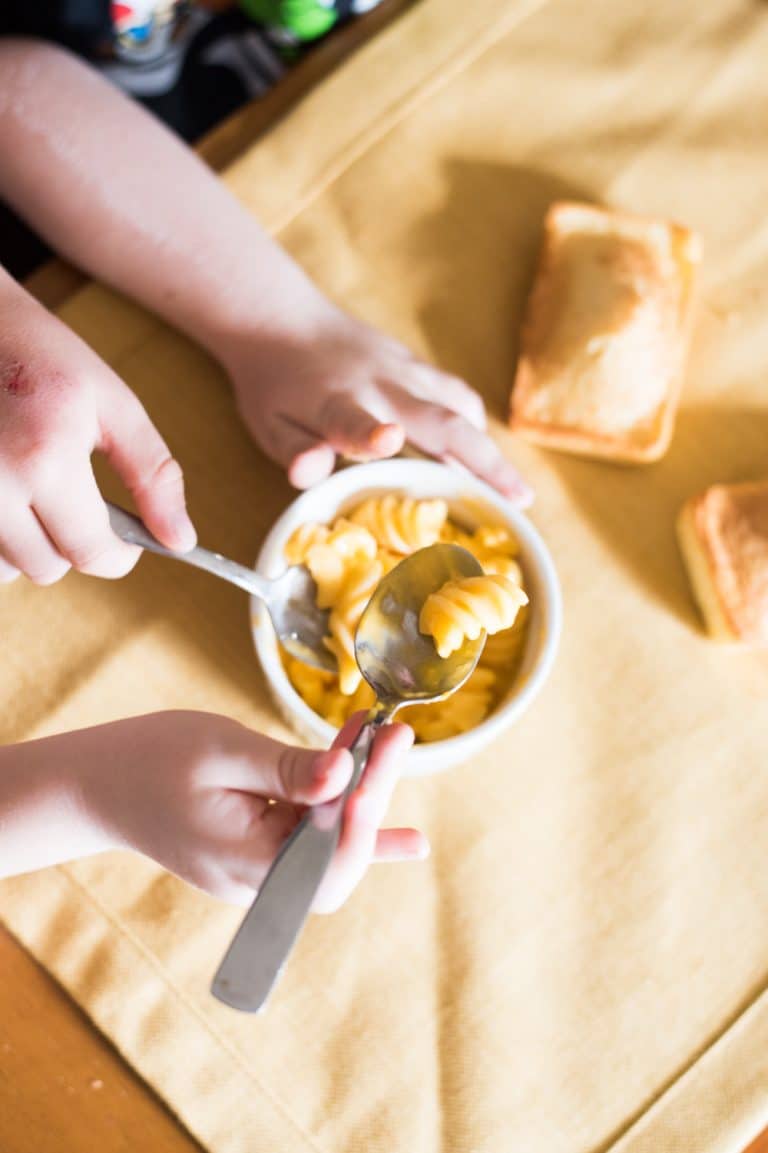 Steamed Vegetables–Broccoli, Carrots, and Zucchini tossed in olive oil, salt, and pepper, and steamed to just the right tenderness.
Extra Cornbread: The Family Meal for Three only included three of the individual cornbreads so we added the Cornbread side which came with six.
The extra side of Gravy that I ordered was probably not necessary as the potatoes and gravy were plentiful, but the extra gravy was also quite delicious on the rotisserie chicken.
The Corn looked luscious in the photo, but somehow was left out of our bag, an unfortunate oversight we did not discover until we arrived home. Additionally, we were also missing three of our nine cornbreads.
Although it may take some extra time, do check your order before you leave, especially if you have a large one. Remember, even the best of restaurants can sometimes make mistakes. It's much better to find out at the store than after you are home ready to eat.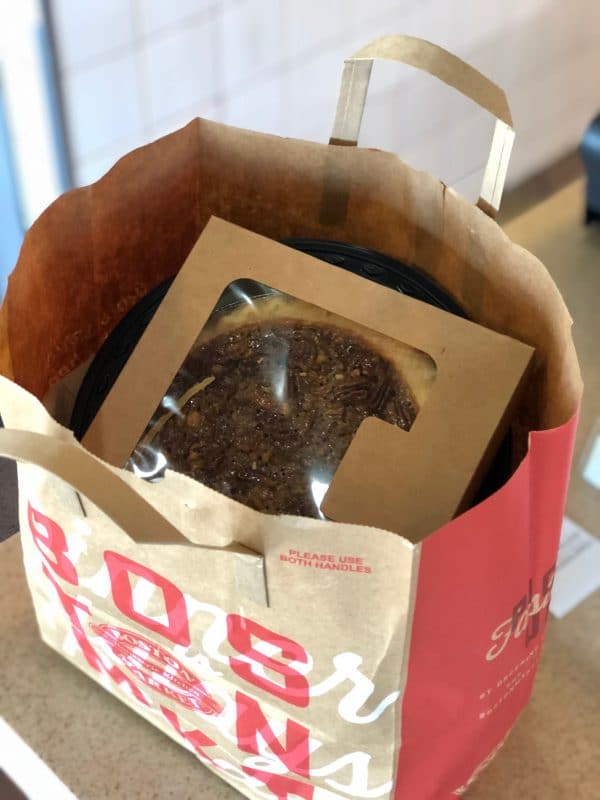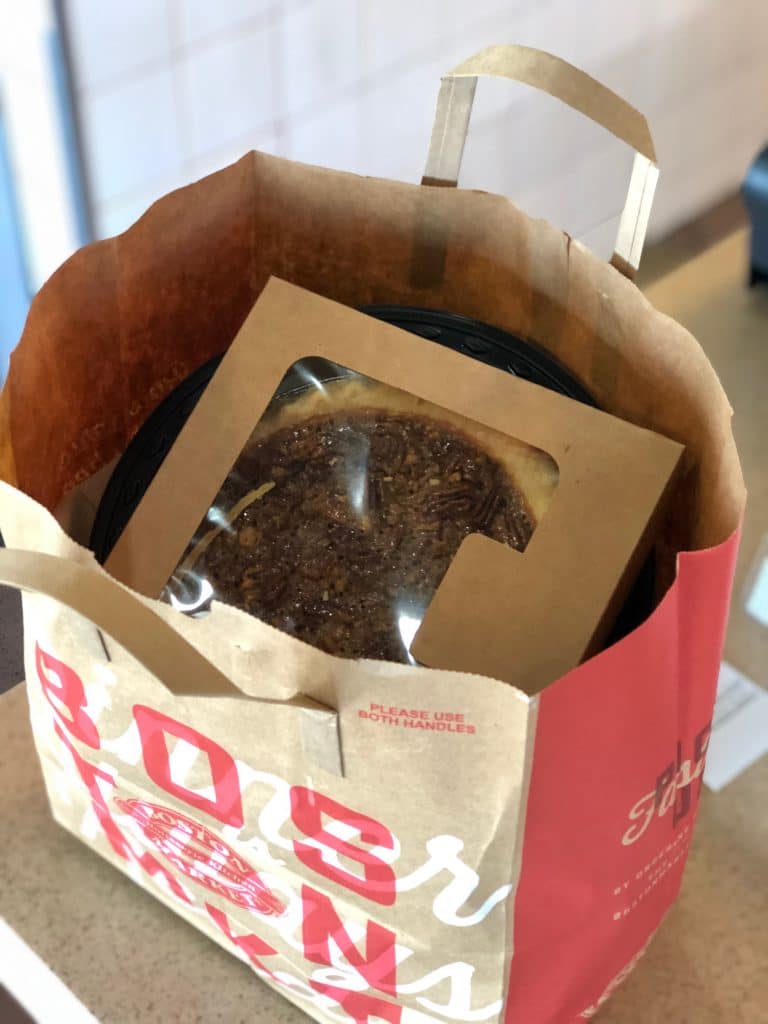 Keep in mind that no matter what size family meal you order, the large sides are the same size, probably about right for two to three people. If you're feeding six people, even if some of them are children, we would suggest ordering two of every side, instead of getting six different sides as we did. Some of us didn't get quite enough.
The topper to our dinner was definitely the pecan pie which we got for free with the following coupon code: 31278. The coupon is good with the purchase of any Family Meal.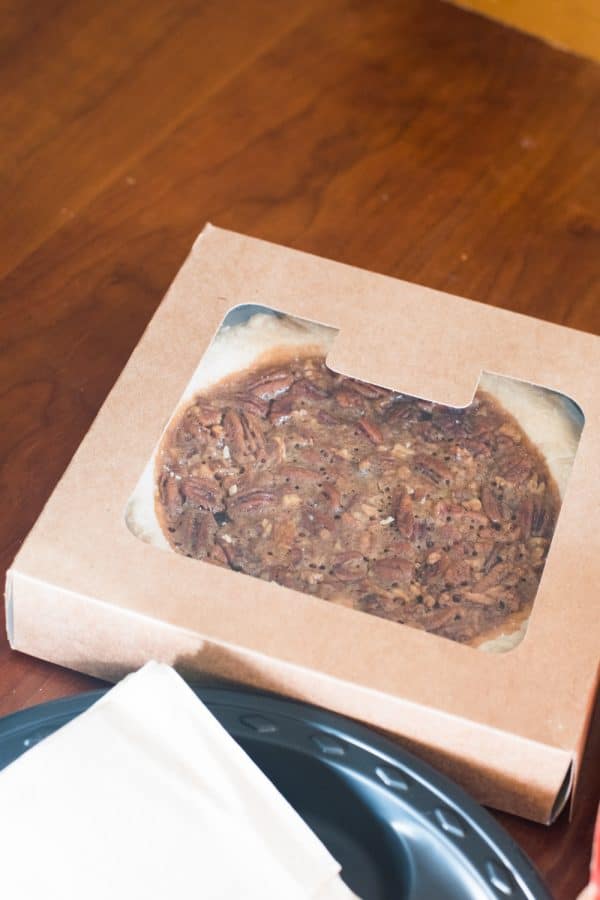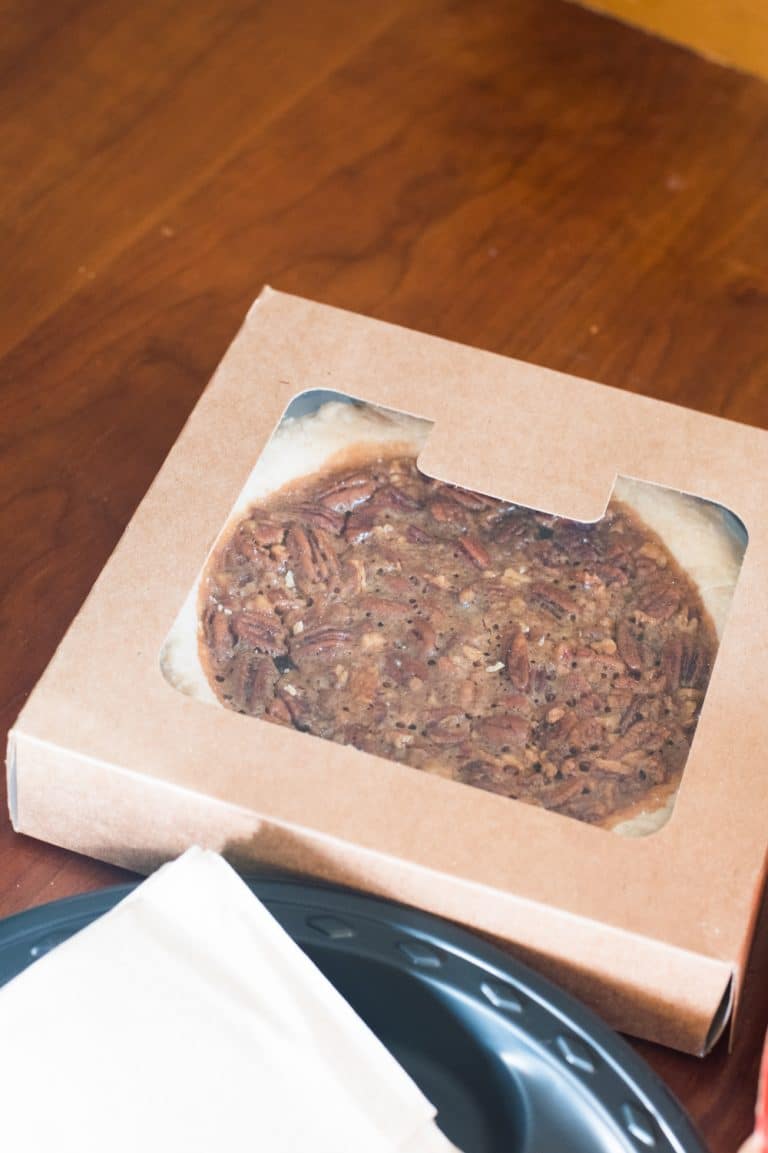 To get your own FREE apple or pecan pie use the coupon code online, on the app, or even at the store:  Don't miss out because our pie was creamy, flaky, and just really good. You might want to remember to have some whipped topping on hand for that perfect finishing touch.  The coupon code is good through Oct 13.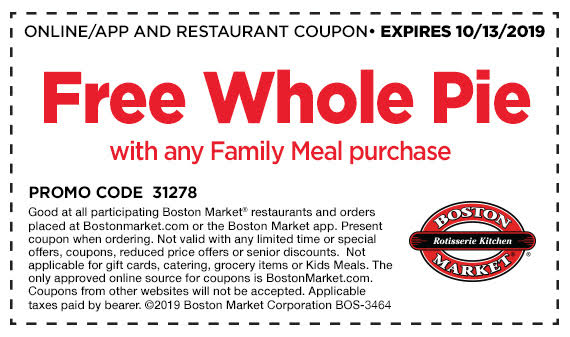 All in all I'd have to say our recent visit to our local Boston Market was quite delicious, and we highly recommend you try them out.
Babzanne is a mother of six, grandmother of sixteen, and lives in Colorado – though she'll always claim her true heritage as an Idaho girl! She has a degree in journalism but has been a stay-at-home mom for the past 35 years.