An easy taco soup with black beans recipe that's perfect for busy nights when you don't want to skimp on flavor or ingredients. Completely homemade (but still, completely easy!)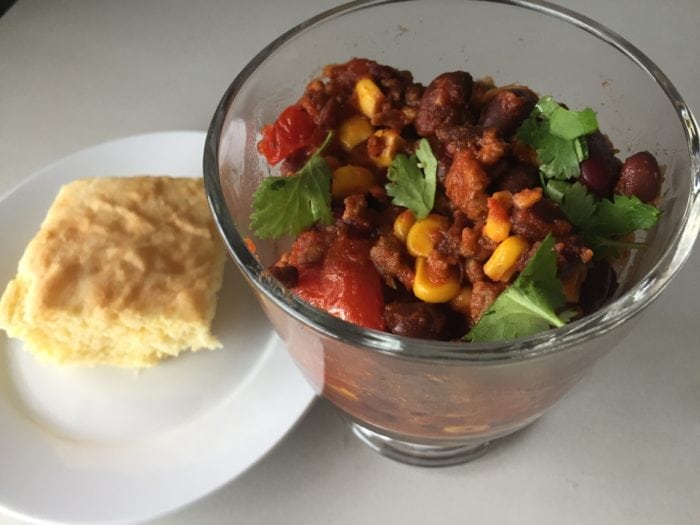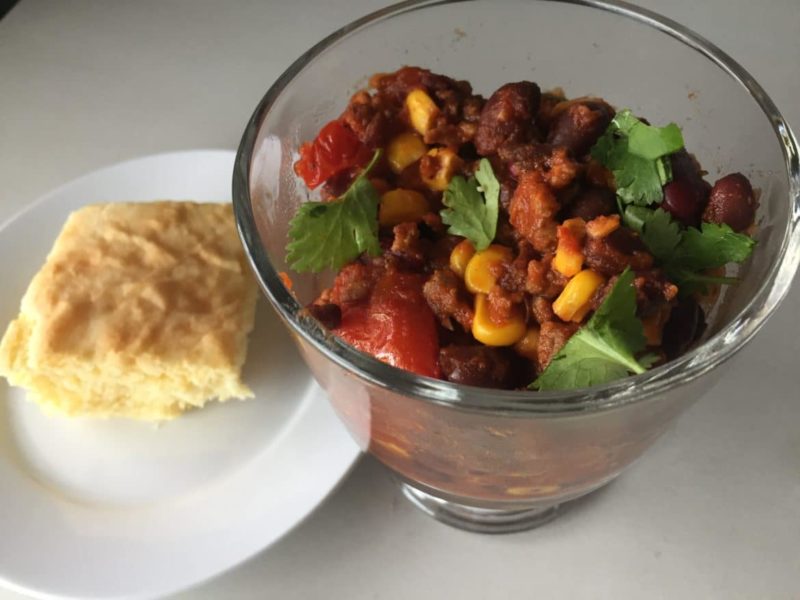 This post was sponsored by S&W Beans as part of an Influencer Activation for Influence Central and all opinions expressed in my post are my own.
Easy Taco Soup
One of my favorite meals to make is Taco Soup. My husband, on the other hand, absolutely adores Tacos de Papa, which are essentially potato tacos.
It is such a fast and yummy recipe that you can enjoy all year round. I might make it more in the fall and winter because it is so warm and tastes extra delicious on a rainy or snowy day- but to be honest- I love making it in the spring and summer, too!
Not only is it filling with all the beans and meat- but it's not an overly heavy meal that leaves you feeling over-stuffed. So it is perfect to eat all year round.
I have perfected this Taco Soup recipe over the years and through trial and error have figured out the perfect recipe.
My favorite thing about this soup is the brand of beans I use. I have found that using two cans of S&W Black Beans is the secret to sneaking in extra protein! I love that S&W Beans has been around for over 120  years and continues to have the highest standards in the industry.  Being a choosy cook, I know that nobody does beans better and that is important to me when cooking for my family.
I love that I can pick between  the Core, Less Sodium,  or Organic black beans for this recipe. They all taste great and are wonderful options for any recipe that calls for black beans. You can find tons of amazing recipes that use beans on the S&W Beans Recipe Page.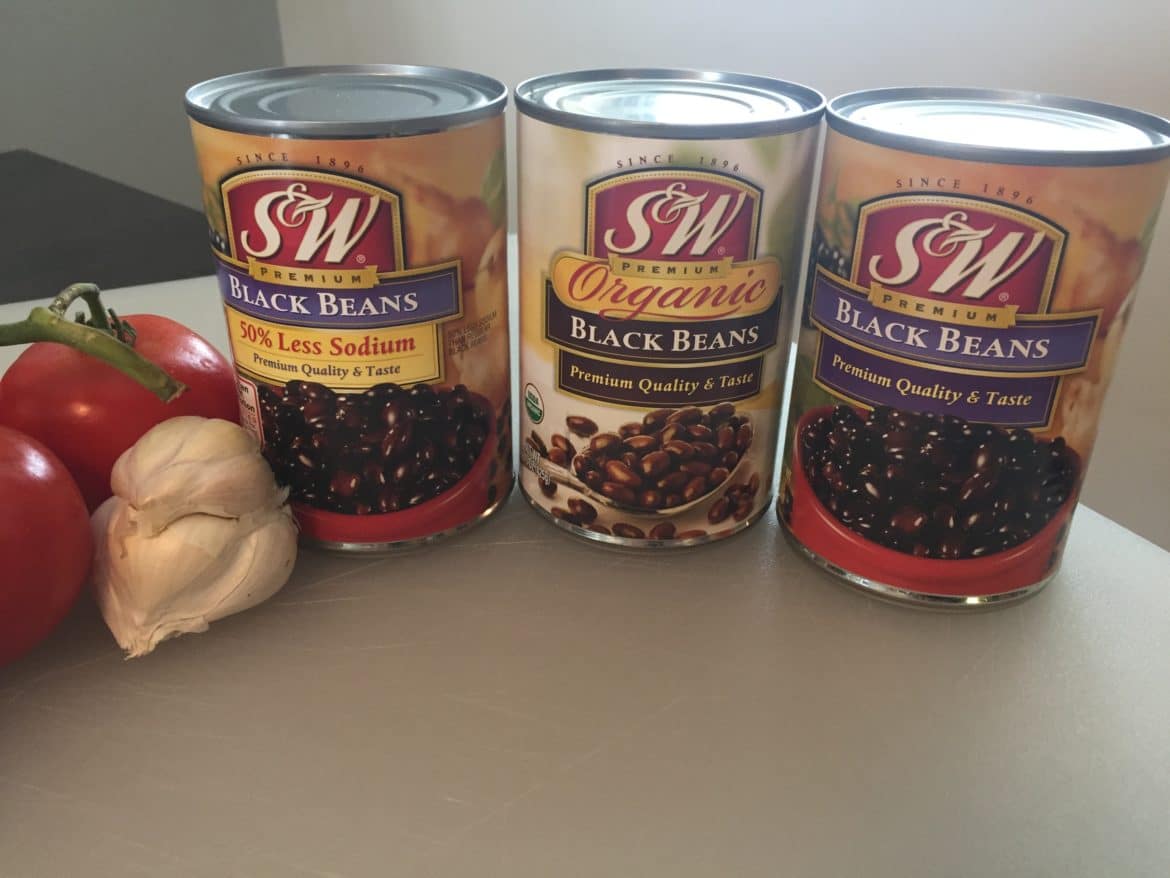 I love a good deal and now you can check out this great coupon offer from S&W Beans.
This recipe is so easy that it takes me under 20 minutes to throw together. Because I use my crock-pot I can start it in the morning and have a great meal by dinner time.
Like I mentioned, I have worked hard to figure out the perfect quantities of this recipe and it gets rave reviews from anyone who eats it- including my two little girls!
Be sure to use the  fresh tomatoes, homemade taco seasoning, cilantro and lime along with the beans and meat to ensure it reaches it full potential!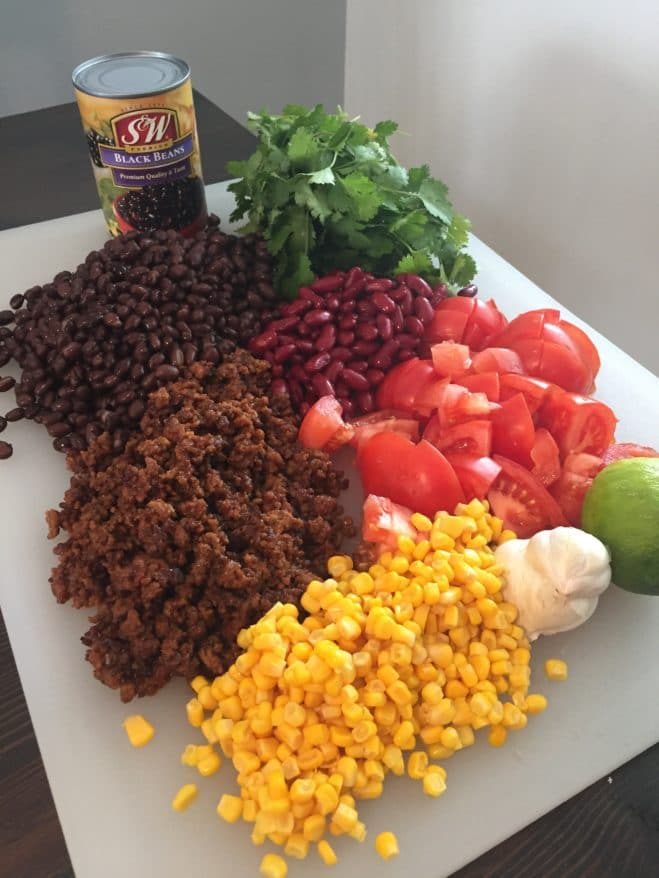 How to Make Taco Soup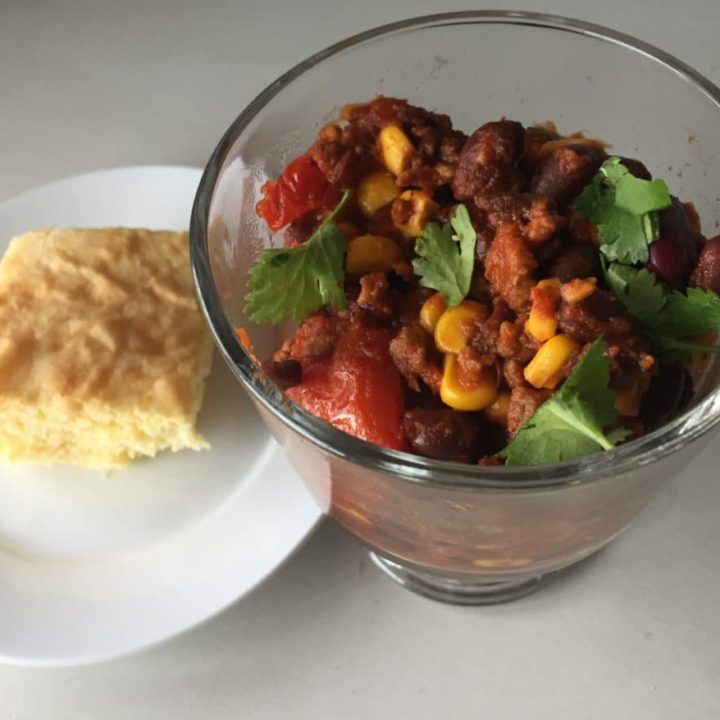 Black Bean Taco Soup
Yield: 8 servings
Prep Time: 20 minutes
Total Time: 20 minutes
Ingredients
1 lb. ground beef
1/4 onion- diced
1 4 tsp. olive oil
2 limes
Ketchup
2 cans S&W Black Beans- drained
1 can S&W Kidney Beans- drained
1 can corn- drained
5-6 roma tomatoes- chopped
1 small can tomato sauce
1 bunch cilantro - chopped
Taco Seasoning
Garnish with sour cream, shredded cheese and avocado
Instructions
Place a large skillet on medium-high heat and drizzle olive oil in the skillet
Cook ground beef in skillet- drain excess fat
On low-medium heat continue to brown the meat and add in your diced onion until translucent
Add juice of one lime to meat
Add ketchup until the beef is covered and does not look dry
Stir the beef mixture with a spatula and add your taco seasoning (to taste)
Once meat is cooked put it in your crock pot
Add your beans, corn, chopped tomatoes, tomato sauce, and cilantro
Add more taco season on top and stir together
Cook on low for 8-10 hours or high for 4-6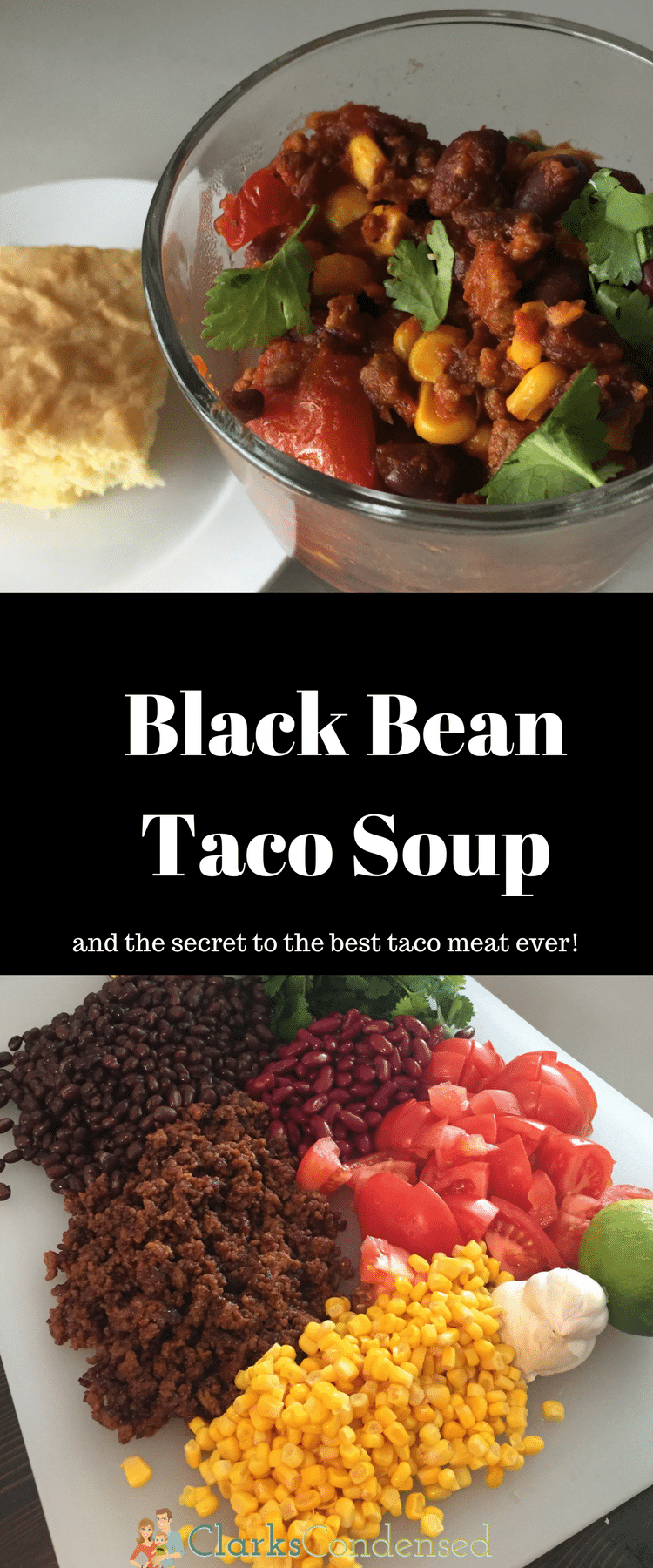 Cindy Maudsley lives in Utah with her husband and five children. Aside from writing, her passions include her family, faith, and spreading infertility awareness. She also loves a good book or podcast, true crime documentaries , Netflix binge, diet Coke and Target run