Not sure when to plan your trip to Disneyland in 2022? Here is a month-to-month guide of all the special events – and tips to find the best time to visit Disneyland to avoid the crowds.
Disneyland Crowd Calendar 2022
Every year the Disneyland Resort offers a number of seasonal celebrations and experiences so each visit feels unique.
The basis of each special event remains the same from year-to-year, providing a chance to make family memories based on your favorite holidays.
When you visit Disneyland during your favorite times of year, be sure to look out for new, limited-time merchandise, food and even live performances.
Thanks to my friends at Get Away Today, I have a Disneyland month-to-month guide to share with you. It'll make planning your next Disney vacation a breeze.
Make sure you head to Get Away Today when you are ready to book – you can always get a $10 discount on any vacation package booked (2-night minimum, 2 ticket minimum).
There are certain times of years that are better to attend Disneyland than others.
Many of the dates listed below are considered HIGH volume days as far as crowds go, so if you are looking for a less busy time, you may want to avoid some of these dates.
Best Time to Visit Disneyland
Best Times to Visit in 2020
The best times to visit are always going to be mid-week and during times that most children are in school.
I've scoured different Disneyland Crowd Calendars, and these are supposed to be some of the best times to go this next year:
Mid and End January
First week of Feburary
Mid May
September
First and last week October
First three weeks November
First three weeks December
Worst Times to Visit in 2020
The truth is, there are very few times during the year that Disneyland is truly dead.
You will likely have some kind of wait for the most popular rides no matter when you go (which is why we LOVE Fast Passes – especailly the MaxPass). However, there are times that are truly so busy you can hardly walk.
You may even go at a time that is supposed to be slow and find yourself running into huge crowds. We were told October wasn't super busy, but we've gone the past two years and been overwhelmed by the shoulder to shoulder traffic.
On the other hand, you might be pleasantly surprised if you go during peak season – this last summer, the crowd levels were so low. People were talking about how they just walked right on rides!
Anyways, in general, if you aren't wanting to fight the worst crowds, avoid weekends, holidays, and anytime when children are not in school – so summer break, winter break, fall break, spring break, Thanksgiving week, single-day holidays or long weekends.
Spring breaks are sprinkled from about March through April, so I would probably avoid the park during that time for the most part!
Summer is almost always super busy – but since that's prime vacationing time, if you can go during the way, that would be ideal. August is probably the busiest time of the summer.
Disneyland Month-to-Month Guide:
Now, here are all the events you can look forward to in 2020. Disneyland is known for going all out for many of these, so make sure you take a look to decide if you want to make your trip coincide with them!
Disneyland January 2020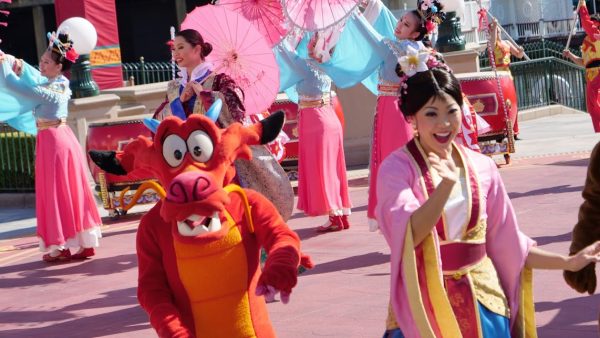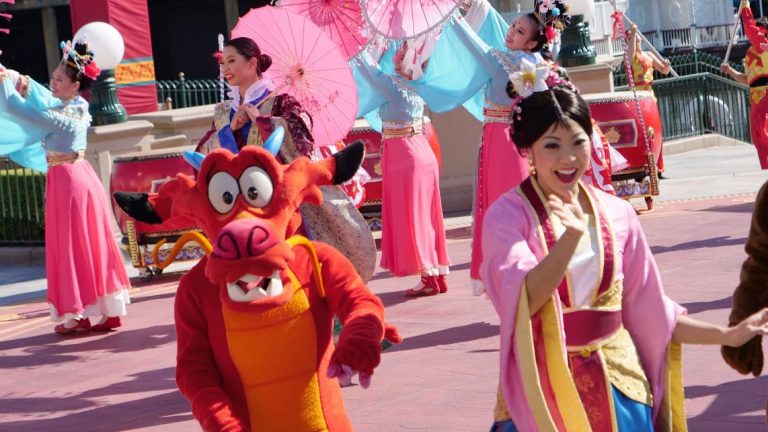 Holidays at Disneyland wrap up in the first week of January.
January 17, 2020, Star Wars: Rise of the Resistance opens in Galaxy's Edge (expect heavy crowds)
Martin Luther King Jr. Holiday is the third Monday in January (expect heavy crowds)
Lunar New Year kicks off near the end of the month.
Disneyland February 2020
Lunar New Year celebrations continue until mid-month.
Valentine decor makes an appearance, providing fun backdrops for photos.
Valentine's Day is February 14.
Presidents' Day Holiday is the third Monday in February (expect heavy crowds)
Disneyland March 2020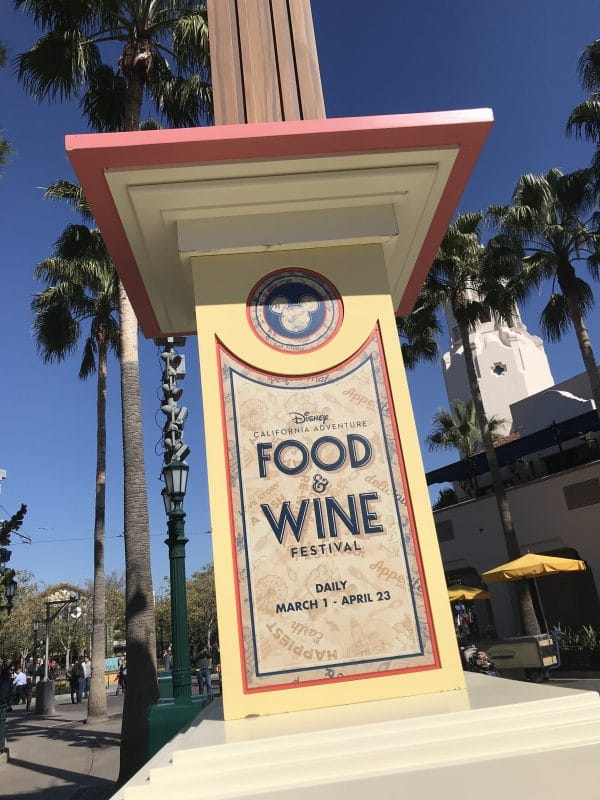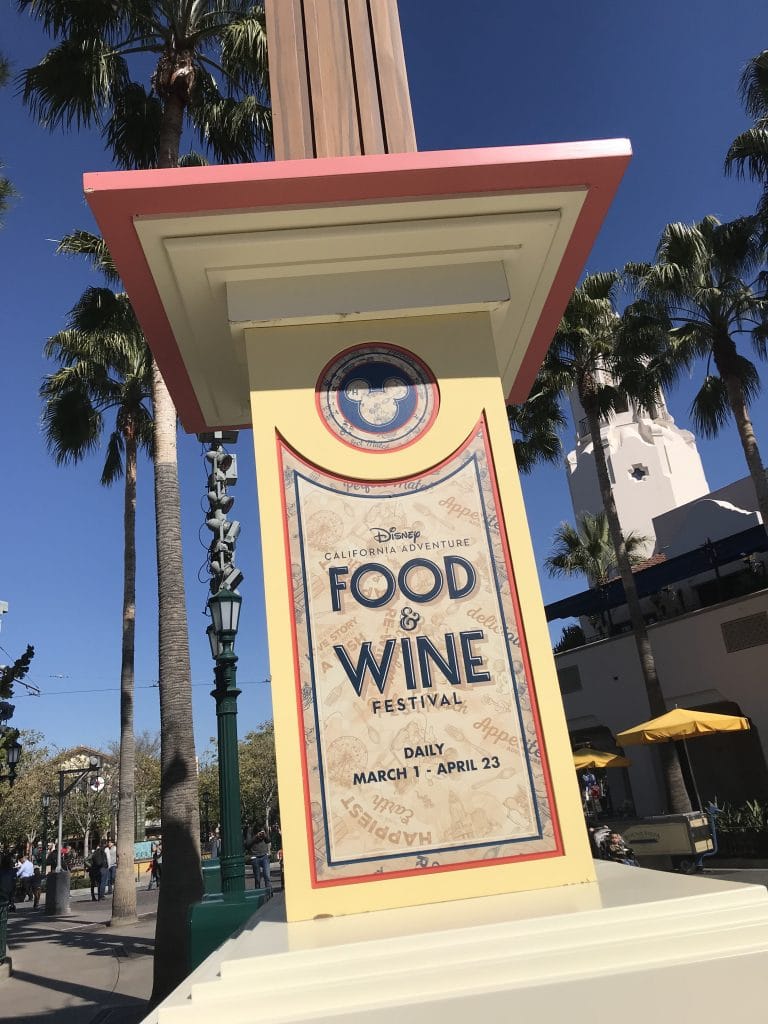 Disney Food and Wine Festival is hosted in Disney California Adventure Park, typically beginning March 1 and continuing throughout the month.
Some schools begin Spring Break vacations so consider that when planning your trip.
Magic Happens parade debuts at Disneyland during spring 2020.
Disneyland April 2020
Disney's Food and Wine Festival continues, usually until mid-month.
Spring Break vacations continue into April.
Easter celebrations include egg hunts on select dates.
Disneyland May 2020
Grad Nites begin, giving graduating seniors a chance to experience Disney in separately-ticketed events on select nights.
Memorial Day is the last Monday of the month
Mid-May is about when you can expect crowds to start to pick up for the summer.
Disneyland June 2020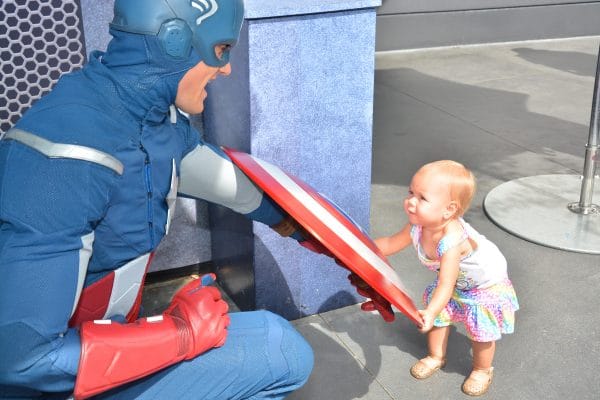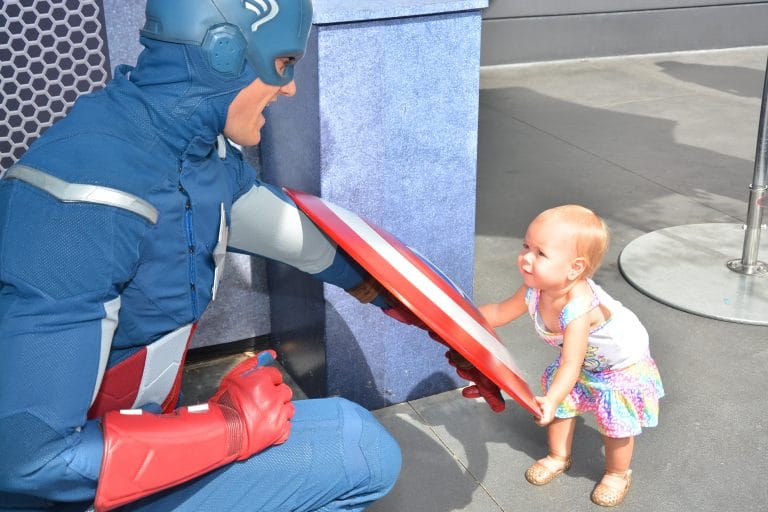 Grad Nites continue through June.
Extended hours for summer debut, with fireworks on select nights.
Phase 1 of Avengers Campus debuts in Disney California Adventure Park summer 2020 (expect heavy crowds)
Disneyland July 2020
Extended summer hours continue.
Independence Day is celebrated July 4 (expect heavy crowds)
Disneyland's birthday is celebrated July 17.
Disneyland August 2020
Extended summer hours continue.
Some kids head back to school mid-to-late August.
Disneyland September 2020
Labor Day holiday is the first Monday of the month (expect heavy crowds)
Halloween Time begins early-to-mid September. Seasonal decor, attractions, ride overlays, treats and more are available to experience.
Oogie Boogie Bash – A Disney Halloween Party is hosted select nights beginning mid-month.
Most kids head back to school.
Disneyland October 2020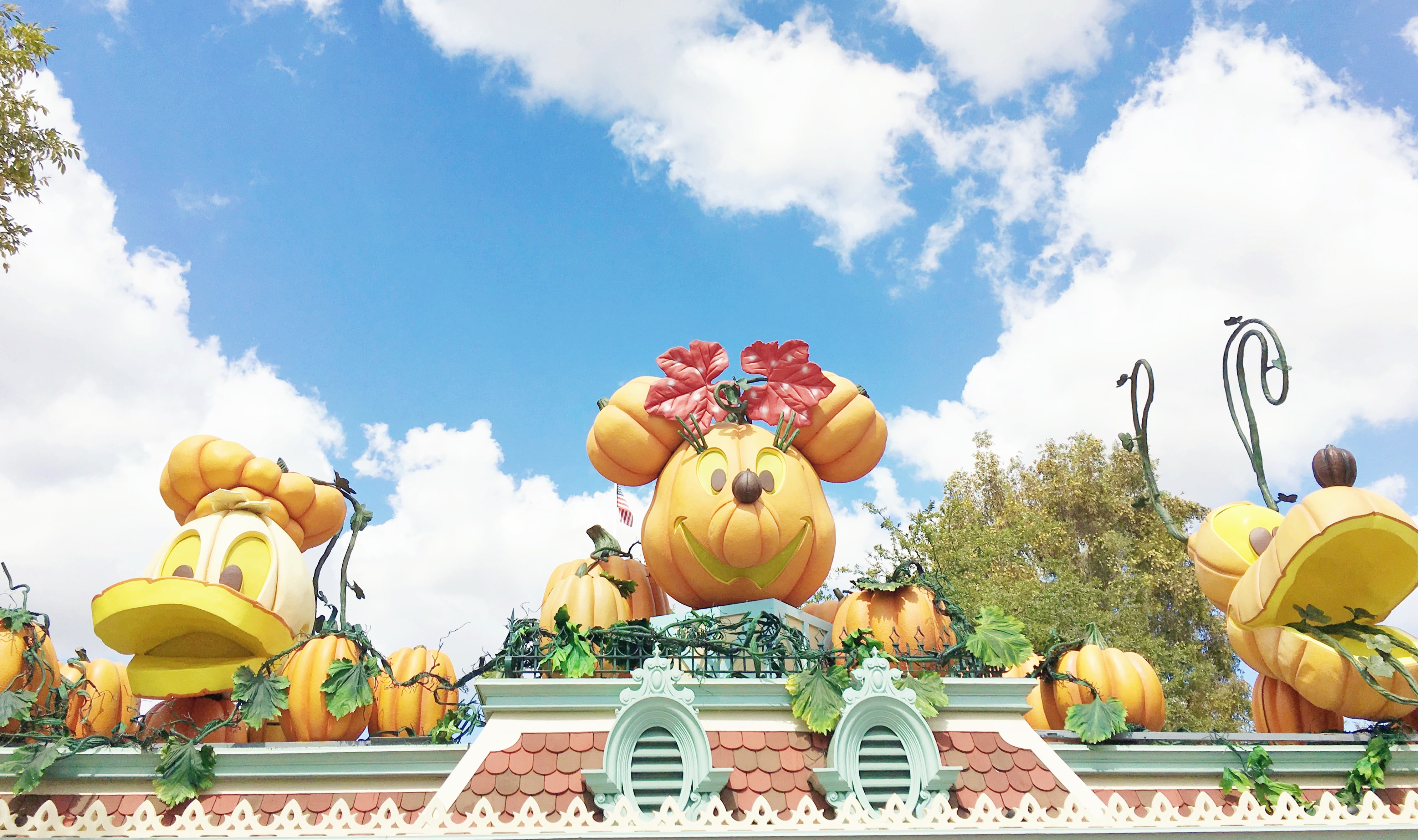 Halloween Time continues until October 31. Check the Disneyland app for special Halloween events, including fireworks.
Oogie Boogie Bash – A Disney Halloween Party continues on select nights until Halloween.
Some schools have Fall Break vacations.
Disneyland November 2020
The Holidays at Disneyland Resort kick-off, blanketing the Parks in lights, evergreen decor, seasonal ride overlays and lots of Holiday-inspired eats.
Thanksgiving vacation is the fourth Thursday of the month (expect heavy crowds)
Disneyland December 2020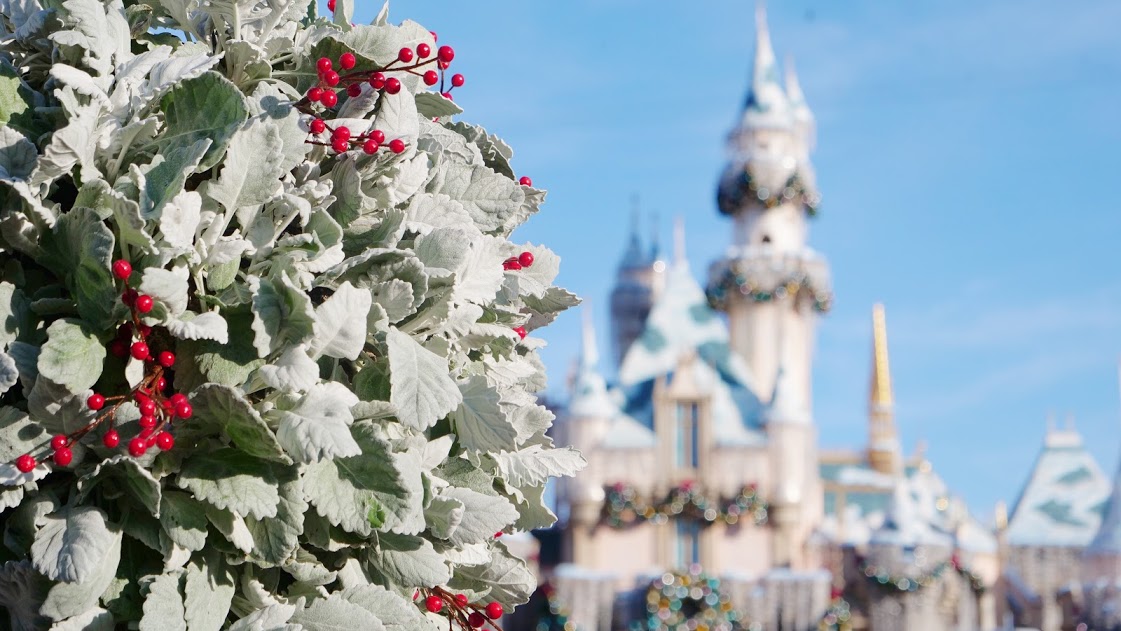 The Holidays at Disneyland Resort continue for the entire month. Enjoy firework displays, Holiday lighting ceremonies and more.
Visit Santa in Disney California Adventure Park until December 24.
Christmas is celebrated on December 25.
New Years Eve is celebrated on December 31.
Expect heavy crowds from about mid-December to the beginning of January.
Book Your Disney Vacation Now
Keep in mind that Disney often creates new and magical experiences throughout the year.
Whether it's a pop-up experience in Downtown Disney or a new performance in one of the theaters, you can be sure it will delight!
I rely on the travel experts at Get Away Today to keep me in the know when it comes to new attractions at Disneyland, so be sure to check them out. You can view all discount Disneyland vacation packages at www.getawaytoday.com, or give them a call at 855-GET-AWAY.
They'll help you every step of the way when planning your trip. Plus, you can book your vacation for as low as $175 down, and make interest-free payments on the Get Away Today Layaway Plan.
Make flexible payments up until five days before travel and you're good to go! Use my promo code, ClarksCondensed, and get an additional $10 in savings when you book a Southern California vacation package.
Other Posts You May Enjoy: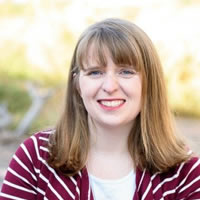 Katie is a Colorado-native, BYU graduated, and most importantly, wife to one and mother to three beautiful boys. She is passionate about sharing her experiences with others – especially about pregnancy, breastfeeding, cooking, and crafts. She is an International Board Certified Lactation Consultant. She loves spending time with her family and helping others find joy in family life.