Do you have an Alexa enabled device? If so, you know how much fun it can be! Here are some of the best Alexa Skills everyone should know about – including for kids!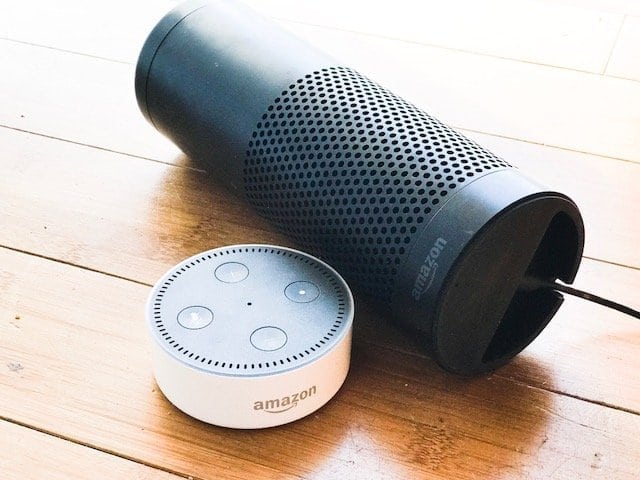 Best Alexa Commands
According to Google: "the Amazon Echo (shortened and referred to as Echo) is a brand of smart speakers developed by Amazon.com. The devices connect to the voice-controlled intelligent personal assistant service Alexa, which responds to the name "Alexa".
I admit, I was a bit of skeptic at first. But if you have never had the opportunity to play around with "Alexa", trust me- you are missing out.
Can you live without using Alexa? Of course! But there are so many ways to use it to make your life that much easier and a little more entertaining.  You actually talk to this device as if she was right there in your living room.
You activate it by first saying "Alexa" to which she then can take in your command.
In case you are on the fence about purchasing it, or you have one and just don't know what to do with "her"- here is a list of "The Best Things To Do With Alexa"
Alexa Enabled Devices
First off, I wanted to share a few Alexa enabled devices so you can decide which one is right for your family!
We have the original Amazon Echo, an Amazon Echo Dot, and the Nucleus Video Intercom System (this is not associated with Amazon).
Alexa Skills List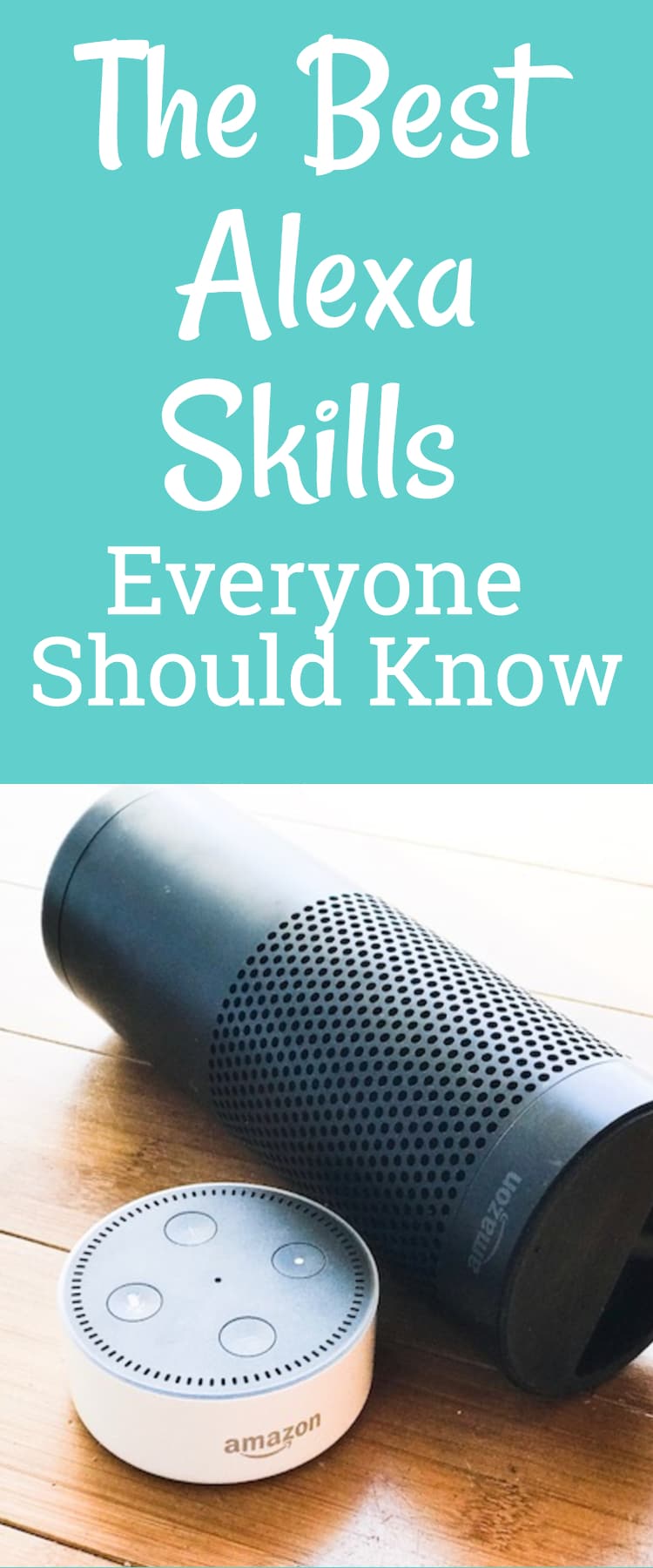 Play Any Song Just By Asking
Because she is a speaker, she can play music. She can change the song, stop the song and go to a new one with just your simple command.
"Alexa, play Christmas music"
"Alexa, play a Taylor Swift song"
"Alexa, go to volume 7"
"Alexa, play my work out playlist"
"Alexa, play Pandora station (Pandora Station Name)"
Learn About New Features
Instead of waiting to find out online or looking information up, you can simply ask Alexa what her new features are.
Control Your Smart Home
Isn't it amazing that this technology is available?
The Echo works with a variety of home automation hubs.  You can also hook up other smart devices.  Thanks to Alexa you  can control your lights, the temperature, television channels, etc.
My brother has his hooked up so that Alexa could turn on and off his Christmas tree lights!
Listen to a Book
Because Alexa is integrated with the Amazon company Audible, you can also listen to any books that you have with that subscription.
She follows many commands including:
"Alexa, play audiobook (fill in the blank)"
"Alexa, resume my book"
"Alexa, stop reading"
"Alexa, go forward"
"Alexa, stop reading in one hour"
Get Information Quickly
Ask her anything!  She can do it all.
"Alexa, what's the weather?"
"Alexa, what time does "Ellen" comes on?"
"Alexa, what is the traffic report?"
" Alexa, what time is it?"
  "Alexa, find me a recipe for chocolate chip cookies."
Have Her Help In The Kitchen
This goes along with "ask her anything" but more specifically- she can help out in the kitchen with reading you your recipe, answering any cooking questions, setting the timer or other reminders when it comes to your baking and cooking needs.
You can set up an Easy Order with Dominos and say, "Alexa, order my Dominos Easy Order", and she will place an order at your set store. I could see this being helpful as you pull out a burnt dinner.
Make Lists
Never forget something on your list because you forgot to write it down. Simply call out to Alexa to add something to your list.
"Alexa, start a grocery list"
"Alexa, add butter to my grocery list"
"Alexa, read me my grocery list"
Best Alexa Skills for Kids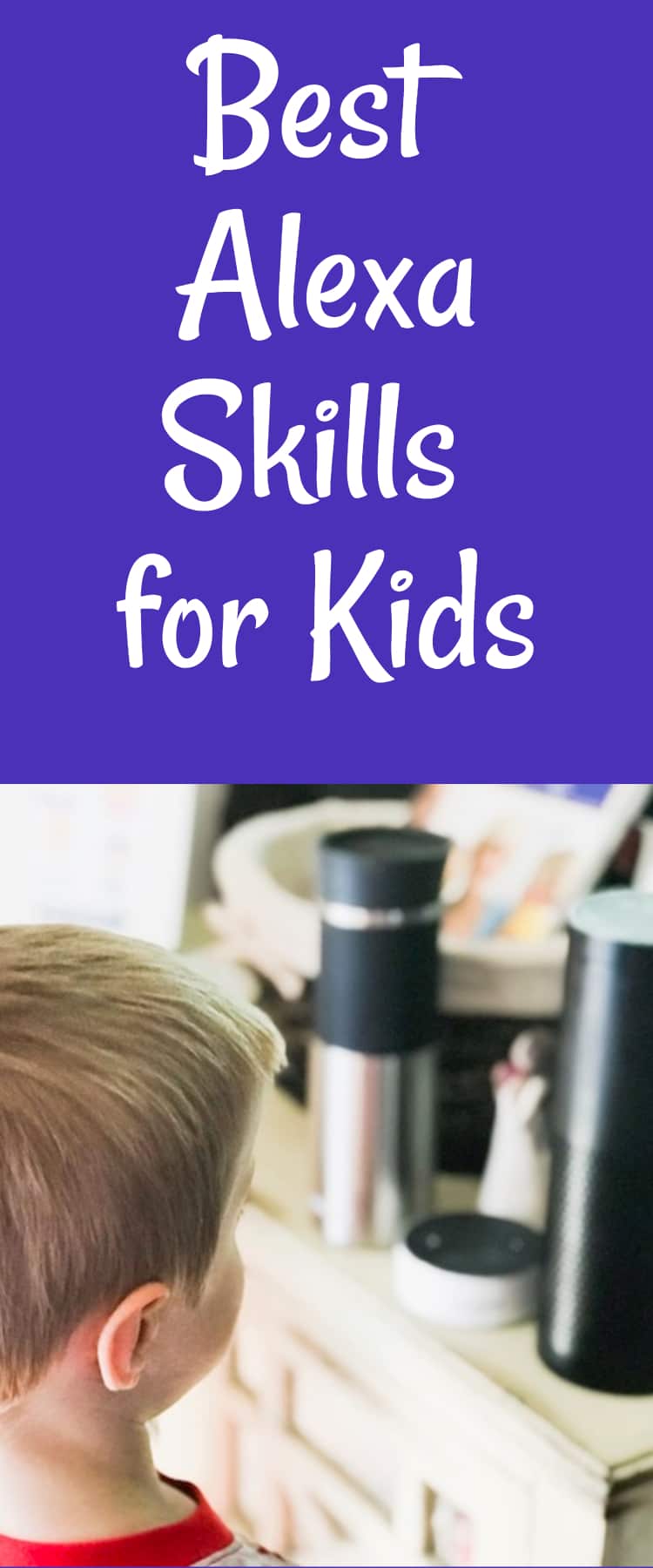 Alexa, tell me a knock, knock joke.
Alexa, Would You Rather?
Alexa, launch spelling bee.
Alexa, open the magic door.
Alexa, ask math mania to play
Alexa, (ask about favorite super hero)
Alex, open the name game and use (insert name here)
Alexa, open bed time story
Alexa, listen to Daniel Tiger's Neighborhood
Alexa, launch Guess the Number
Alexa, play 20 questions
Alexa, play lullabies (we love this one for night time)
Alexa, play (whatever Disney song you want)
Dress Her Up
Did you know you there are  interchangeable bases available for Alexa? It's pretty much like a phone case for it.
This clock dock looks especially helpful for the Echo Dot!
Play Games
Oh yes, she plays games and can entertain you and your family for hours!
"Alexa, play the state capital game" (she quizzes you on state capitals- she might even tell you "booyah" if you get it right.
"Alexa, play the animal guessing game" (she has you think of an animal and she asks you questions to which you respond to narrow it down"
Find Easter Eggs
Ask her to sing "Happy Birthday" to you
Control Your Neato Cleaner
The Neato cleaner is a compatible Alexa robot vacuum that you can control with simple commands.
Distinguish Voices
A new feature is you can set her up to distinguish different voices.
Simply go to the "Your Voice" section on the Alexa app to get started.
Set Up Routines
Routines are a fun new Alexa feature — they let you trigger multiple things all at once with one command.  You could say, "Alexa, I'm home," and it would do exactly what you have it programmed to do so long as it is connected to your other smart home features. It saves you the time of turning on your lights, raising your smart shades or turning on the TV when you get home.  to turn your smart lights on, trigger a scene that raises all of your smart shades, and launch your Fire TV.
Stay Healthy
You can ask her how many calories something has.  If she's hooked up to your FitBit app- ask her to fill you in on your stats.  She can even find and start work outs for you to do.
Did we miss your favorite one? Share in the comments!
Other Posts You May Enjoy:
Cindy Maudsley lives in Utah with her husband and five children. Aside from writing, her passions include her family, faith, and spreading infertility awareness. She also loves a good book or podcast, true crime documentaries , Netflix binge, diet Coke and Target run