Cable and satellite television costs are higher than ever, making people everywhere look for cheaper ways to watch their favorite shows. We have tried many of them – and in this post, we share the best alternatives to cable and satellite television.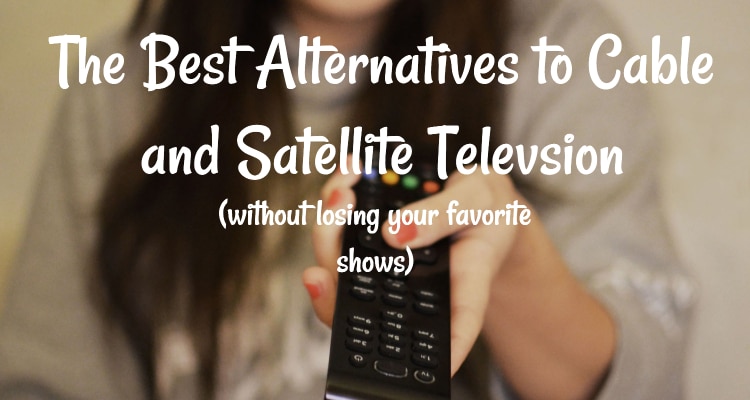 Best Cable Alternatives
Last year, we became a Cable and Satellite free family. Has it been hard? Well, read on to find out for yourself and how you can find a good alternative to cable.
Cable and Satellite television services can be very expensive. We had DirectTV for about two years and canceled as soon as the fee to cancel was less than what our monthly cost was.
It seems like these companies offer you semi-reasonable prices upfront. However, they usually raise their rates later, such as doubling the price the second year.
Pricing was so complicated, and it sometimes seemed like they were simply arbitrarily making up a price for us.
Every few months we would have to call customer service and ask for the retention's department to try to get our problems fixed.
Half the time they wouldn't record things right and everything would be wrong again the next month.
We even had to bring the BBB into it once or twice.
Basically, I, and a lot of other people, have had terrible experiences with cable and satellite companies that charge way more than they are worth.
Additionally, we have decided for a number of reasons to stop going to movie theaters.
However, we still love watching movies and television and wanted to find a way to get the most bang for our buck.
So we cut the cord (though, not literally) and we have dived into some of the major alternatives. (And, just as a tip, you can sell old satellite dishes on eBay and make a pretty penny for them).
Originally written in 2014; updated in 2020
Replacements for Cable TV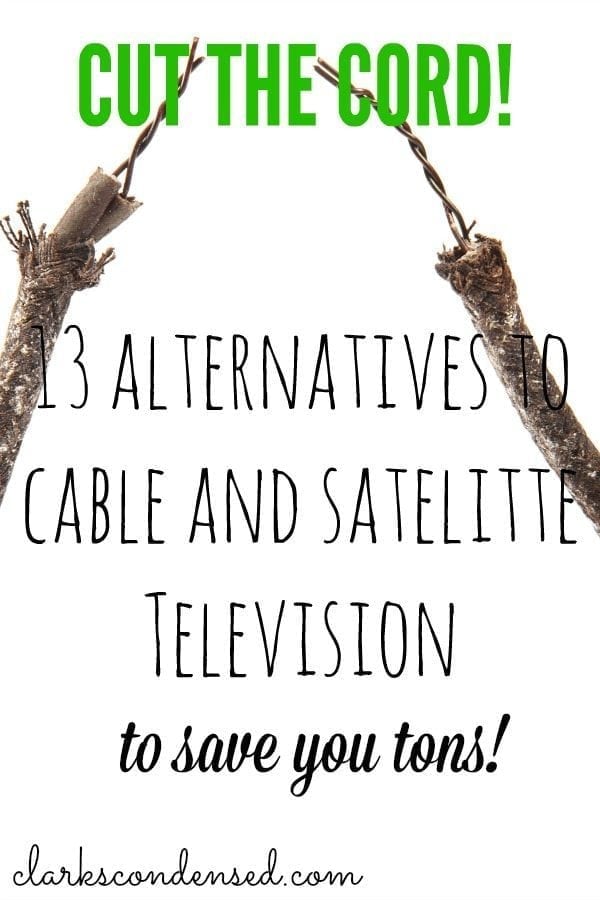 Here is a brief overview of what we've used, and then you can read on for more details:
Netflix
Hulu+
Amazon Prime
fuboTV
PlayStation Vue
VidAngel
Pureflix
Crackle
WatchESPN
PlayOn
Sling TV
CBS All Access
Alternatives to Cable TV
Live TV Options
There are many options these days for streaming live TV, DVR cloud storage, and even on-demand content.
These are typically offered on a month-to-month basis and are pretty affordable. They don't always have every channel you want, but we've been pretty happy with this option.
As you look through all these options, make sure you see what channels are offered to make sure your favorite is included!
We actually have tried Sling TV, Hulu Live and YouTube TV. Currently, we subscribed to YouTube TV. We had Hulu Live for a while, but it was SO glitchy! It drove me crazy.
Anyways, these will typically offer you the most bang for your buck.
Sling TV offers a couple of different plans based on what you want. You can buy television packages of different numbers of channels. You stream the channels live. They have some On Demand type content as well.
Pricing:
They have two "standard" packages:

Sling Orange: This is $25 and includes the most popular channels, including HGTV, CNN, Disney, and ESPN2.
Sling Blue: This is $25 and includes local and national favorites, as well as sports channels

From there, you can add on different packages, which cost anywhere from $3-10 a month. There are TONS of options, including:

Sports Extra
Kids Extra
News Extra
Lifestyle Extra
Spanish Extra

For $5 a month extra, you can also get Cloud DVR.
This is what we currently use and don't really have any issues with it. They have over 70 channels, which include most popular ones as well as your local channels. They have a wide variety of sports channels as well.
The cost is $49.99, which includes all of the channels, lots of on-demand content, and an unlimited cloud DVR. You can add certain premium channels for an additional cost.
I love that the unlimited DVR is included – most other streaming services have this available for an added cost. You can fast forward through the commercials on content that you have recorded.
The on-demand content is NOT commercial-free. However, you can upgraded to YouTube Premium, which is commercial-free and includes original content.
YouTube TV allows you to create up to six profiles, though you can only stream on three screens at a time.
We have used Hulu a lot over the years, so when we decided that we wanted some live streaming, we turned to Hulu+ Live first.
Honestly, it was so glitchy, which was really annoying. For instance, on content that I would record – it would make me still watch their commercials, and then I STILL had to fast forward through the regular commercials. This usually didn't happen.
It is $54.99, which includes streaming to two screens at a time, 60+ channels, and the largest streaming library of on-demand content. It is not commercial-free unless you pay more.
Here are the upgrades you can pay more for:
Enhanced Cloud DVR
Unlimited Screens
HBO®
CINEMAX®
SHOWTIME®
STARZ®
Entertainment Add-on
Español Add-on
This is an option that I don't think a lot of people realize exists, but it has tons of channels – over 100.
A lot of people really like fuboTV for sports channels.
There are different pricing plans which start at $54.99 a month:
fubo Standard: This is $54.99 and includes 30 hours of Cloud DVR and you can watch on 2 screens at once. It has 104 channels available.
fubo Family: This is $59.99 and includes 104 channels, 500 hours of DVR space, and you can watch 3 screens at once.
Ultra: This is $79.99. It has 170 channels, 37 extra entertainment channels. 9 ShowTime channels on demand, 20 extra sports channels, 500 hours of DVR space, and you can watch 3 screens at once.
I haven't heard a lot about this one, but it seems like a pretty solid option.
It has 59 channels for $20 a month. It seems to have a lot of popular channels that most people would like. Not a lot of sports options.
You can have 10 personalized profiles and watch up to three screens at a time. You can also save unlimited shows for up to 30 days past the initial record date.
It offers a 7-day trial.
AT&T TV Now is a newer live television streaming service with 7 packages and price points. As of our latest update of this post, it might still be in beta. The contract is month-to-month. Twenty hours of DVR is available, but only two simultaneous streams are standard. It costs $5 a month more for a third.
These are some of the few packages that include Nickelodeon and NickJr. If your kid is a Paw Patrol fan, then this is a big plus. They have BET as an option. Plus, one package is the Spanish language-focused.
I always focus on the sports channels, and it seems that Plus has the main sports channels, and Max has a few of the conference-specific channels.
Plus – $65
Max – $80
Entertainment – $93
Choice – $110
Xtra – $124
Ultimate – $135
Optimo Mas – $86 (A lot of Spanish Language Channels)
Channel Specific Streaming
Most popular channels offer streaming services of their own now. Many include certain episodes for free (usually with commercials) or a premium version with more shows, special features, etc.
I have compiled a list of lots of popular channels and their streaming services. Note that a lot of these require you to login to a current cable or satellite subscriber or qualified streaming service for all the content. Which seems kind of weird to me (why not just watch it on the on-demand part of your cable package? haha).
If you watch a lot of shows on CBS, this is a great deal. They have a one-month trial period. After that, you have two options:
Limited Commercials for $5.99 a month
Commercial Free for $9.99
You can access over 8,500 of your favorite shows On Demand, exclusive access to original shows, and much more.
ESPN is included in pretty much every streaming service listed above. ESPN+ is NOT a way to stream ESPN channels live, but it does provide a lot of additional content for just $4.99 a month, including:
All MLS Games (so this could be important for any soccer plans)
A Daily NHL game.
A Daily MLB game.
Original Shows
Original Content
On-demand showings of past sporting events
An on-demand library of past sporting events.
Some PGA events and Coverage
Boxing Matches
UFC Fight Nights
Various other sports
You can buy a bundle for $12.99 which includes ESPN+, Hulu (ad-supported), and Disney+, which might be an appealing option to some.
I think it is important to note that some local MLS games will be blacked out locally for the live stream. I assume it a game is live on a local network, then it is blacked out on ESPN+. I know this is true in Colorado and Utah, but I'm not sure about all markets.
The Food Network has the current season – and many of past seasons – of their popular shows for free on their app.
Free. 5 most recent episodes of shows on the CW. Ad-supported.
The Disney Now app has a bunch of shows and shorts you can watch. However, many of their shows have been moved to Disney+. So if you are wanting to watch a lot of Disney shows, that might be a good option.
This has some recent episodes of shows (ad-supported). You can get more content by logging in with a current cable or satellite provider login.
Hallmark
You can watch Hallmark, plus 9 other channels (such as the Game Show Network, The Weather Channel, and QVC) through a streaming service called Frndly.tv. It is $5.99 a month and includes a cloud DVR.
You can watch a limited number of episodes from certain HGTV on their app. However, to view everything, you will need to log in with a qualifying service provider.
PBS Anywhere Apps
The PBS channel has several apps that allow you to stream content – for both kids and adults.
There are apps where you can watch a limited number of episodes of certain shows (such as Paw Patrol) and previews/clips for a bunch of other shows.
If you want to gain access to everything, though, you will have to login with a cable or streaming provider login.
HBO Go is the app through which you can watch HBO content that you pay for by using a participating tv provider. It is not HBO Now and is more like Netflix.
Movies and TV Series
There are a number of streaming services that produce their own television series and movies, like traditional broadcasting companies, and they are only available through their service.
Additionally, there are a number of streaming services and companies that allow their shows to be displayed on other apps and services. Some Amazon shows can show up on the Apple TV+ app, and HBO and Starz can be connected to Amazon. You just have to prove that you have signed up for that content.
Netflix has tons of movies and tv series, and in recent years, they've even started releasing their own original shows.
You shouldn't get it expecting to be able to see every movie as soon as it comes out on DVD, or even to see every movie that's ever been released.
However, there is a wide variety of television shows and movies to choose from, including some newer releases.
It is great for younger kids who like to watch their favorite TV shows over and over.
With Netflix, your children's library is large enough that you could select enough different shows that the same movie won't drive you crazy after the hundredth time.
This is definitely cheaper than buying your own television series and DVDs yourself.
Pricing:
$8.99 a month for one screen, $12.99 for two screens and HD options, and $15.99 for four screens, plus HD and Ultra HD.
They avoid charging per movie or having more expensive tiers of shows available to those who are willing to pay more.
Month-to-month contract
Currently, you can get a 30-day trial.
Amazon has a growing selection of movies and television shows as well.
It has less overall than Netflix, but it probably has more movies than Hulu+.
It is cheaper per month, however, not all content is free — you may have to pay additional fees for certain shows or movies. They have children's programming as well.
Pricing and Product:
You can also buy episodes and seasons for TONS of shows, so if there is one you just really love to watch, this may be a cost-effective solution.
You can get a free 30-day trial to see if it's worth getting.
Hulu is for those who want to watch episodes of their favorite shows as early as the day after. Hulu expands what is available for free on Hulu.
There are movies and television shows available including children's programming, as well as original series and movies.
Current seasons of shows often only have partial seasons, and their movie selection is much more limited than that of Netflix.
The ability to watch recent episodes of television shows whenever and wherever is the main advantage of having Hulu+.
Hulu does not have CBS shows like NCIS and Big Bang Theory. If you're looking for a specific show, double-check that they have it before investing, and if it doesn't, check the network's website.
There are commercials and advertising. You can interact with the commercials so they focus more on your interests, so at the very least they are semi-interesting.
And, if you are lucky, you can watch one long commercial at the beginning to have an interruption-free viewing. However, they recently starting offering a commercial-free package, which is awesome.
Pricing
$5.99 a month – ad-supported
$11.99 a month for commercial-free
Month-to-month contract
If you want to sign up for Hulu, you can get a free two-week trial to see how you like it right here.
Disney+
Disney+ is the latest in the streaming world, and it's definitely VERY popular. We are loving it in our family.
The monthly subscription is $6.99 a month, or if you want to save a little by paying it all upfront for a year, the cost is $69.99.
It has pretty much every Disney movie and TV series ever made – including Disney Channel original movies! They also have lots of original content, all of which we have really enjoyed so far.
As I mentioned above, you can get a bundled deal with ad-supported Hulu+, ESPN+, and Disney+ for an extra $6 a month.
Apple TV+ is a newer service that began in November of 2019. They have their own original content such as: The Morning Show, See, Little America, Mythic Quest, Servant, Dickinson, and For All Mankind.
For kids, they have Snoopy in Space and Helpsters. Helpsters is advertised as "From the makers of Sesame Street."
I realized that I have a year-long subscription to this service, due to my upgrading to a new iPhone. Currently, this seems to be the case for almost all Apple devices.
HBO Now is a video-on-demand streaming service that began in about 2015. Most famously, this is where you can find Game of Thrones. They have videos and television series that are not available elsewhere. Their original content includes Westworld, Veep, The Outsider, and Watchmen.
For kids, they have Sesame Street, Crashbox, Classical Baby, and a good number of kids movies.
This is something similar to Netflix, but it only has clean movies on it. You pay a monthly subscription ($7.99) and you get unlimited access to family-friendly movies and TV shows.
Crackle is free, but it is like watching classic television, as in, there are a lot of commercials randomly during the television shows and movies.
They have some original programming.
Their selection is generally considerably older than the other streaming sites, but I did find a movie there recently that I had meant to watch a long time ago and never got around to watching.
Without cable or satellite, you might lose a lot of sports programming. It seems like all of the major leagues have some kind of payment option for access to all of their games online.
However, if you use an affiliated Internet provider, then you can watch a lot of games online either live or as a replay. Fortunately, the NCAA tournament is free online. I might be tempted to fork over a lot of money otherwise to view.
MLB.tv, covers out-of-market games for one team for a whole season. It costs 89.99. There is an offseason price of 24.99 Which compared to what you might end up paying for cable and satellite might not be that bad if you are a baseball lover.
Have an Internet provider that is affiliated with ESPN3.
We got PlayOn with our Roku for 30 days for free. It allows you to record shows from other online streaming services (such as Netflix, Hulu, etc.). PlayOn makes it so everything is in one place and you just need the main program on your computer and not your other devices.
They advertise a PlayLater feature that works as DVR for online videos that might expire.
$29.99 for 200 recordings
$69.99 a lifetime unlimited recordings
They have a 30-day money-back guarantee
Hardware
When it comes to pure video streaming hardware, there probably isn't much better than the Roku brand. We've owned a few Roku devices over the years. We regularly use our Roku3, though, I don't think they sell them anymore. We use our RokuTV from Sharp. It is basically a TV with a Roku built in.
Our Roku3 came with a remote that you can plug your headphones into, which I really like. Oddly, my RokuTV remote which I bought years later did not have that feature.
Though, I think that is because now you can do your private listening through the Roku app. I've tried it, and it worked well.
I think you can have multiple people listening through different phones/devices. However, I don't think you can have both going for the hearing impaired.
It would be nice if someone who is hard of hearing could play it through their headphones while still having the sound come through the television speakers. Otherwise, the volume has to be turned up extra loud for the one or two hard of hearing people.
Roku has a large app library and is relatively easy to navigate. The newer and higher-end models have remote finder options, voice search, and customizable shortcut button.
Please be aware that the prices below are the Amazon prices at the time of the creation of the link, and are subject to change.
Google Chromecast
Google's new video and music streaming device.
It is a small disc, about 3 inches wide, that connects to the HDMI port on your television. The current version is its third generation, and it still only costs $35.
It runs the apps most people use: Netflix, Hulu Plus, Pandora, and Google's Google Play movies and music.
It is powered by Chrome OS, and it supports HDMI streaming. Your phone, tablet, or computer can work as a remote. It is powered by most HDMI ports that it can be plugged into.
There is an optional USB cable to power the device. You might already have this in your house, but if you're moving out on your own or have a vacation house and you want to be able to watch some tv without a huge investment this device would be great. #1 in electronics sales on Amazon. (I added this to update the post, so it makes 13 alternatives, FYI)

Amazon Fire
The Amazon Fire TV line has a standard stick, a 4K stick, a TV cube, and smart televisions. It is crazy how much cheaper televisions have become.
We've only tried the basic Fire TV stick, and that was an older version of the device. I wasn't super impressed, but it worked well enough. I would assume that they're quicker and smoother operating now.
Amazon has a FireTV Cube. I haven't heard about this device before. It is advertised as an Alexa-enabled, 4K streaming device. You can talk to the device like an Echo or Echo Dot, and it can have all of the streaming apps you need to watch your video content.
Antenna
Believe it or not, free channels are broadcast on radio waves that anyone can watch with an Antenna.
Yes, this is probably how your parents watched TV (or maybe even you did at one point!) My brother-in-law, Daniel, told us we should get one, and we were glad he suggested it.
We bought a basic RCA Antenna, which gives us a few of the top channels. However, we also bought a more robust amplified antenna that works a little better.
If the antenna will be your primary source for TV, get a good one. We can watch Fox, NBC, CBS, ABC, and a few others. The quality is surprisingly good. Since I live near Denver the big channels (ABC, CBS, NBC, and Fox) can look better than when I stream the channels. Some antennas claim 4K quality.
Pricing:
TV Tuner
Tablo's Over-the-Air Digital Video Recorder is an AMAZING sounding device that records free, over-the-air channels.
You can record up to four channels at the same time.
It is free to playback your recordings at home, but it does require a subscription to automatically skip commercials and stream your recordings to your devices outside the home.
Conclusion:
The idea behind all these different options is to help you save money. What is right for you depends on how much money you want to spend, what you like to watch, and how much of it you like to watch.
I believe that cable and satellite companies charge way too much for their products.
With DirectTV, I could not find something to watch with the tons of channels half the time, and I would turn to Netflix anyways. I am at my desktop a lot which is in our living room so I personally mostly use Netflix, Hulu+, and the CBS website on my computer.
For shows that Katie gets excited about watching live, we use the antenna. There is a lot of overlap in content between the websites, so I wouldn't sign up for all of them.
Take advantage of free trials. Many of these companies have one. You will likely lose a lot of sports programming without WatchESPN and an antenna.
Your internet has to be fast enough. I watched almost an entire season of Jericho five minutes at a time, because my laptop had to buffer a lot on my parent's internet.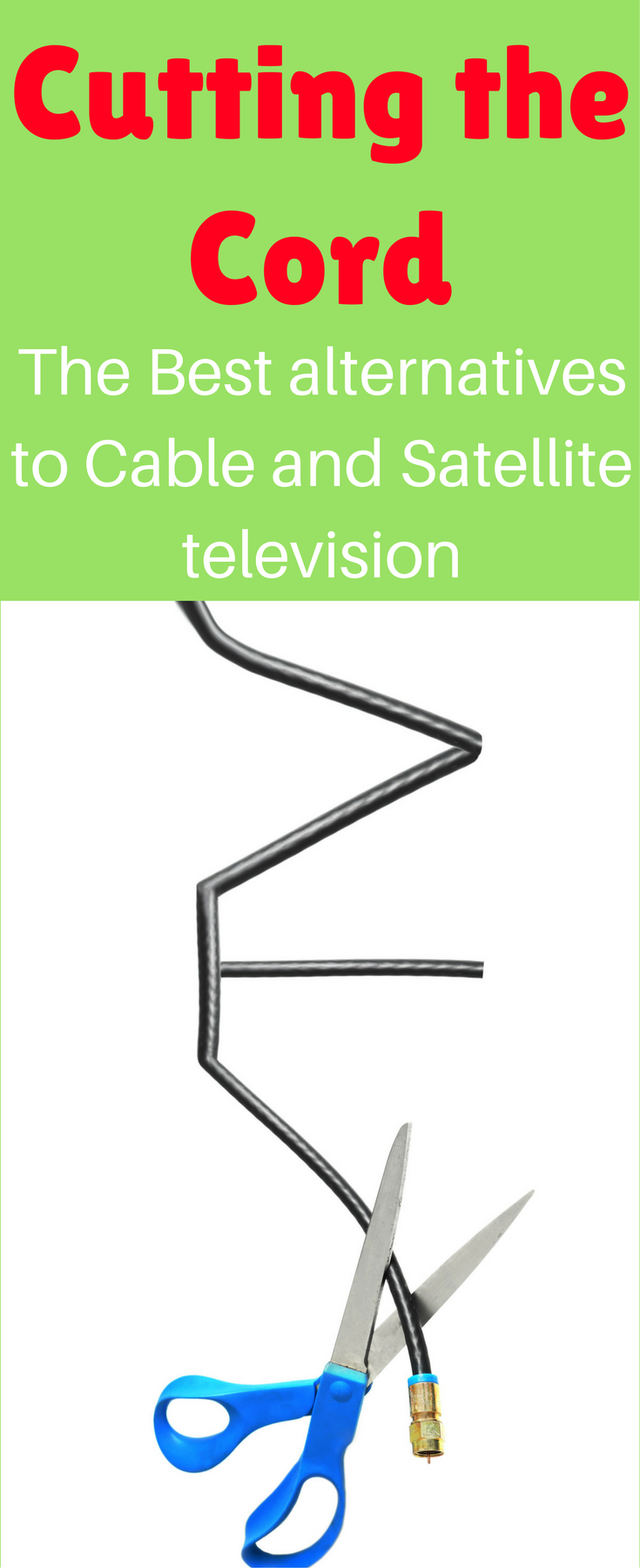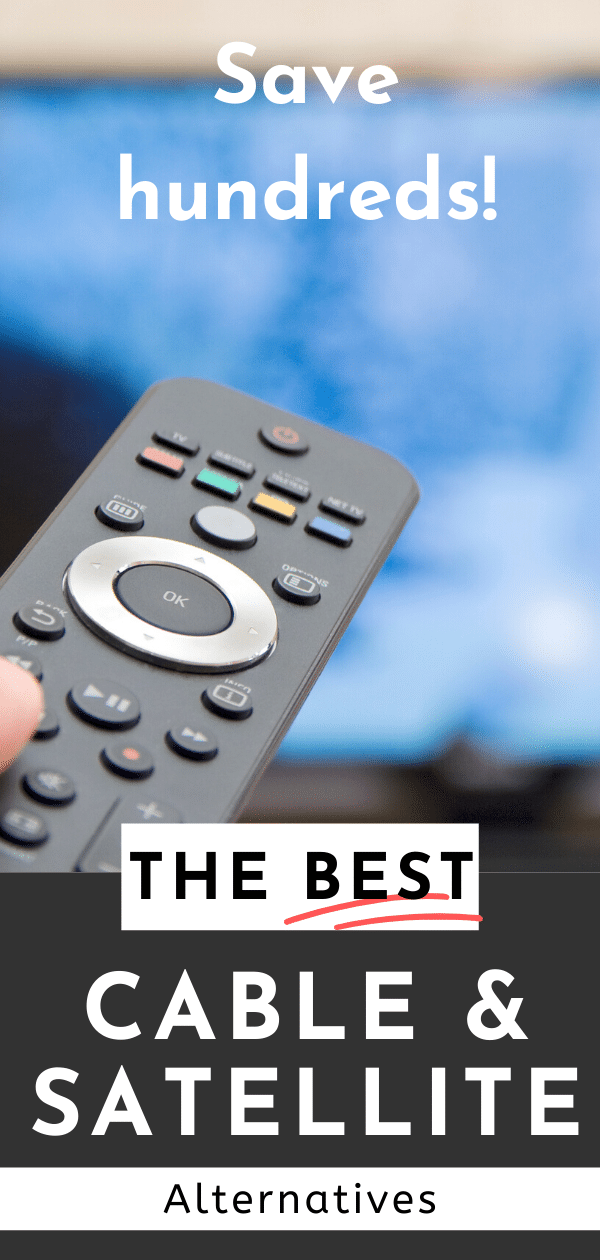 Forrest lives in Colorado with the wonderful Katie Clark and their two sons. Forrest was raised in North Carolina, graduated from BYU with a degree in political science, and loves to dabble in lots different things. Plus, he is a big MLS fan.