Whether you are a stay-at-home mom or a working mom, dinner prep can be hard! Here are 30 awesome and unique freezer meals for busy moms, freezer meal groups, and more!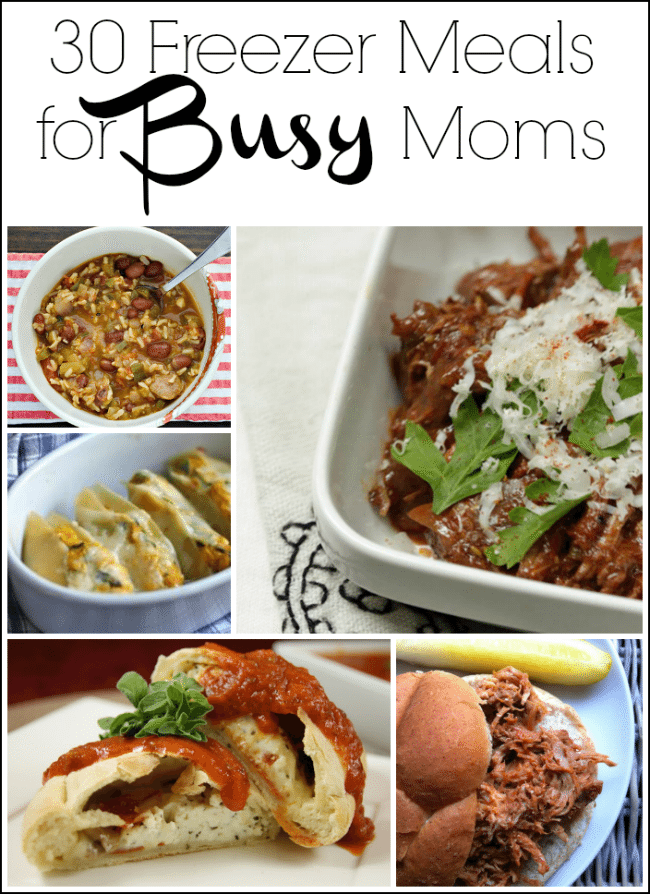 Freezer meals are a necessity for a busy mom. Whether you are feeling under the weather or have a busy day ahead, freezer meals can definitely save the day. I have found that freezer meals keep us from blowing the budget on eating out and save me a lot of time and sanity. It is amazing the difference a little prep work can make.
Sometimes it's hard to come up with different freezer meal ideas, so hopefully this list will give you some great ideas. Below you will find a list of freezable soups first, and then other types of meals. These all would be great ideas for freezer meal groups or even a freezer meal baby shower!
Another excellent idea would be to get a membership to Freez-Easy. You can get it for a new mom, or for yourself! It's seriously the BEST way to prepare freezer meals. Each month, there is a new meal plan released with delicious freezer meal recipes – they are designed to be prepared in under an hour (and you end up with 8-10 freezer meals.) The creator has come up with the Freez-Easy method, and it's pretty genius. You can buy previous meal plans (such as for chicken only) if you want! I have really been enjoying using it lately.