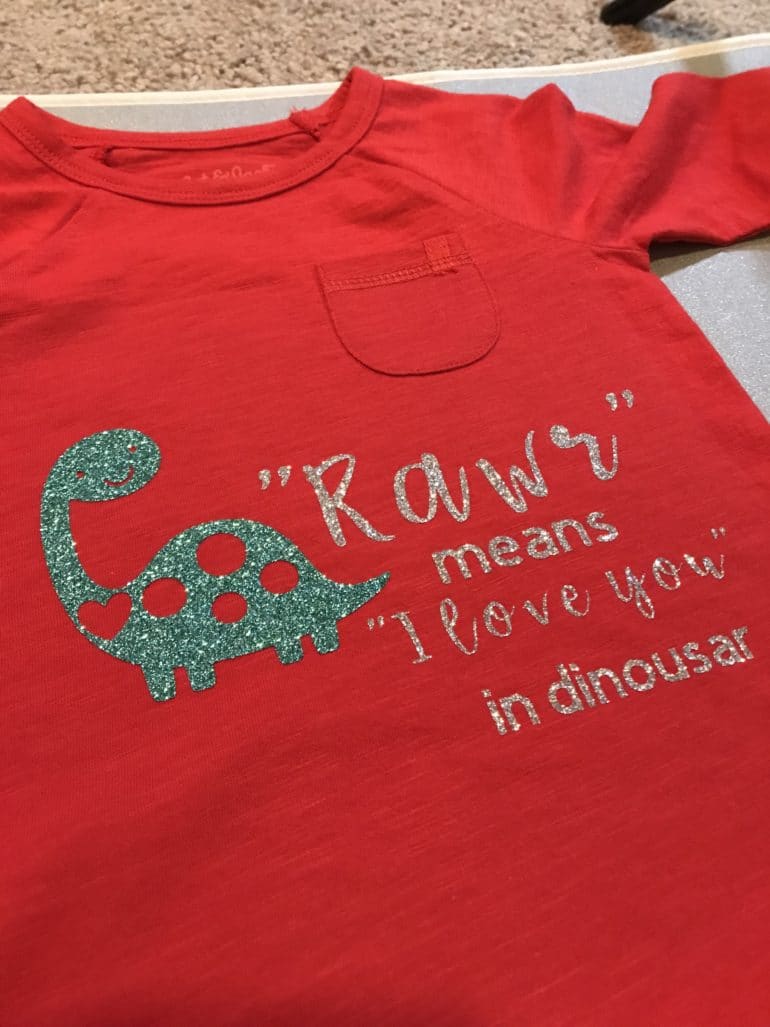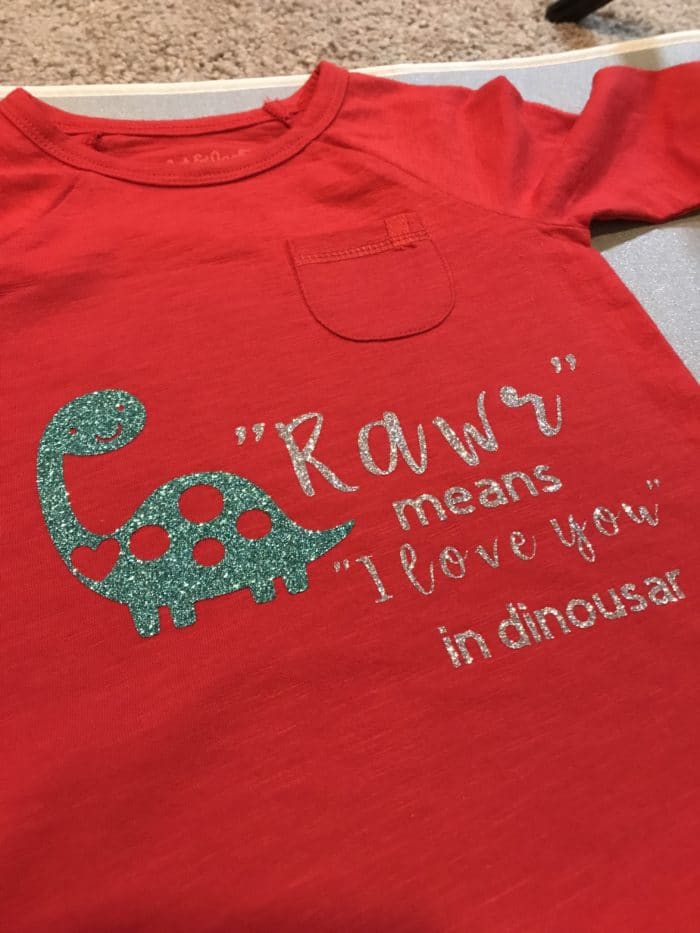 Tonight I made Jack a shirt to wear to school for Valentine's Day tomorrow – he really wanted a Ninjago with a heart cut out of the center….so my dreams of making a super cute shirt went out the window.
Until Oliver started saying, "Mine!" about the shirt, and I realized I should make him a shirt, too!
Get access to our FREE Cricut Support Group, exclusive deals, tips, project ideas, and more!
Since he is much less particularly about what he wears (for the most part), I decided that I would make make a cute shirt that had a dinosaur, and the phrase, "'Rawr' means 'I love you' in dinosaur".
I just got some pretty green iron on vinyl from my Cricut Mystery Box for February, and I'd gotten out some silver glitter vinyl for my shirt, so I just ended up using those for his shirt.
I got a red shirt from Target (Cat & Jack brand) – and I swear, it was the last red shirt in the store for toddlers. It was only a couple of dollars!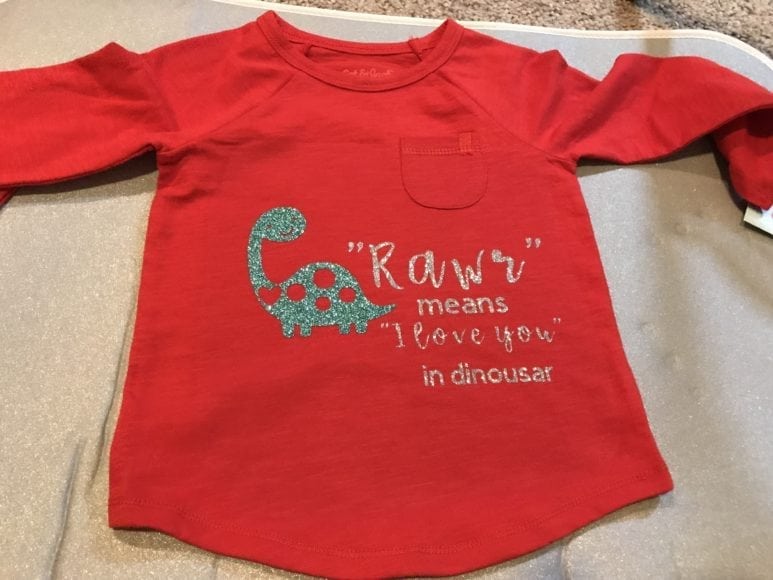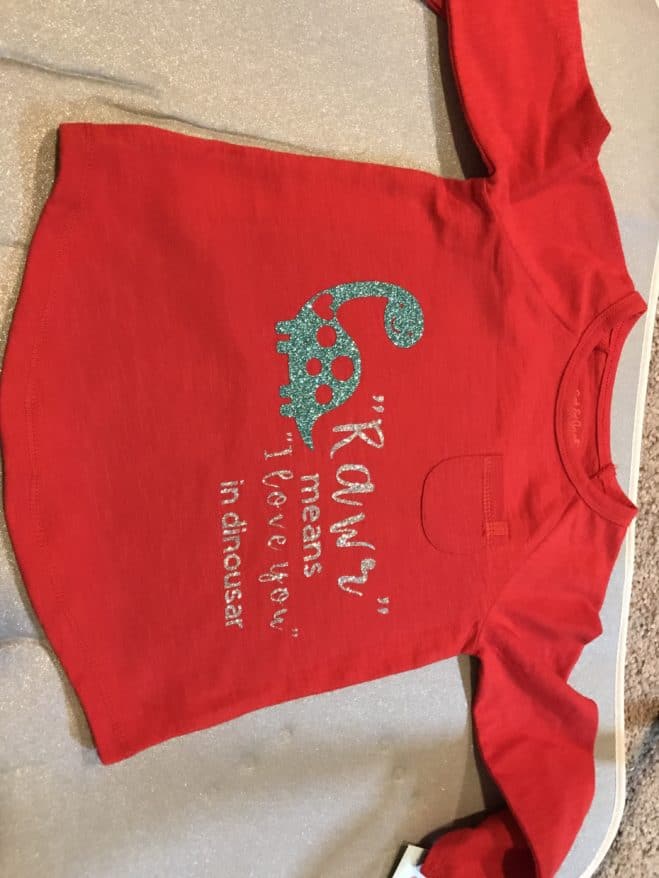 Because I thought it turned out pretty cute, I thought I would share the Design Space file for others to use. I do believe the dinosaur is a Cricut Access file – and both of the fonts I used are Cricut Access fonts – so if you don't have Cricut Access, you may have to pay for those. But barring those circumstances, all you have to do is open up this file and you can use it for whatever you like!
Click Here for Design Space File
(and yes, I know dinosaur is spelled wrong in the shirt – it is correct in the design space file 😉
This is currently set up to cut in two different colors of vinyl. I used Cricut brand glitter iron on, which worked really well. I sure do love my EasyPress – so much better than my iron!
Don't forget to mirror the image when you cut it if you use this for a HTV project.
And in case you are curious, I am using the Quilt Mate ironing pads in these pictures. I was sent a sample of these a few weeks back, and I LOVE them. It makes HTV projects a lot easier – as well as just ironing in general. I don't know that I'll ever get out my ironing board again! I believe the coupon code CLARKS15 should still work to get you an additional 15% off.
IRON ON TUTORIALS:
OTHER PROJECTS YOU MAY ENJOY: