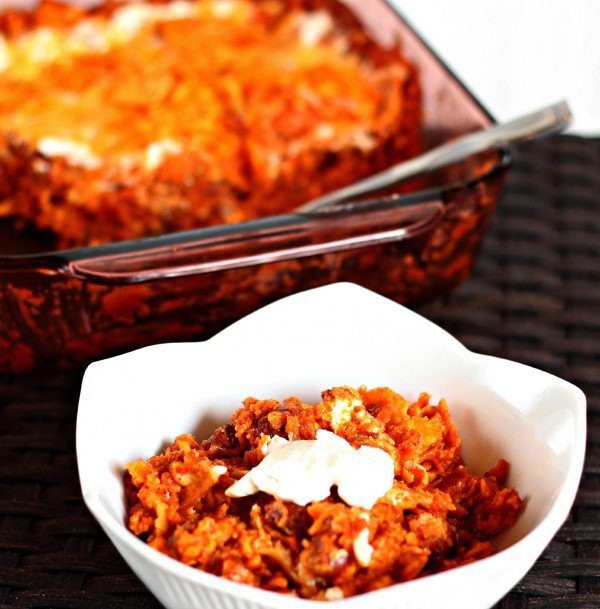 Hi, I'm Julie from Confessions of a Cooking Diva. I'm excited to be a recipe contributor. On my blog I like to share my favorite go-to recipes.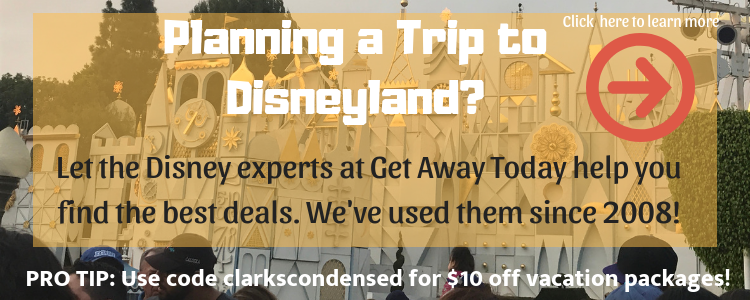 I remember the first time I heard of this recipe over 10 years ago. I was watching the morning show "Good Morning America." They were doing a competition between the hosts to see who has the best recipe. Charlie Gibson talked about this Doritos Enchilada Casserole that he'd been making for years for his family.
I didn't think the combination of ingredients was that interesting sounding, but America loved it and he won the competition. So, I had to try it. I was so wrong about this dish. It was fabulous. The combination of the doritos, enchilada sauce and chili with lots of cheese is great.  Crunchy, meaty and a touch of spice. Even kids find this dish delicious and what child wouldn't love to have chips for dinner?
This Doritos Enchilada Casserole dish is one of those under 30 minute meals.  Takes about 5 minutes to put together, you can even do this in the casserole dish, and takes about 25 minutes to cook. Perfect for busy days.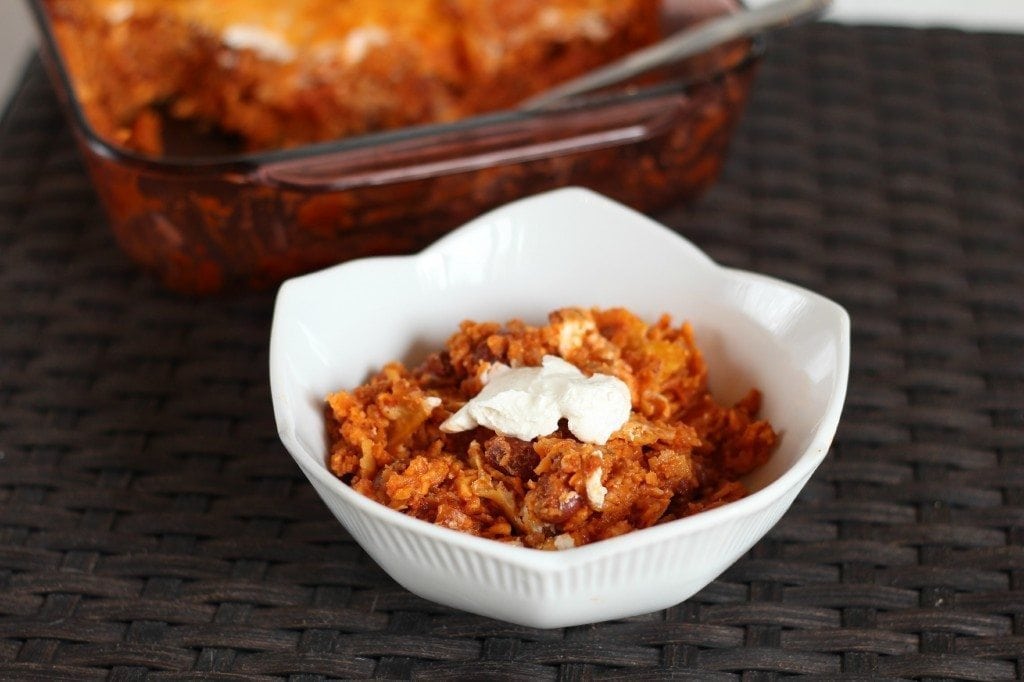 Doritos Enchilada Casserole
Ingredients
NEVER Miss Another Recipe!
Sign up for our food and recipe newsletter today
Free eRecipeBook upon signup
Free Meal Planning Bundle
Easy and Family Friendly Recipes EVERYONE Will Love!
1 can chili
1 can enchilada sauce
1 small can tomato sauce
2 tbsp. dried onion
1 12 oz bag Nacho Cheese Doritos
2 cups shredded cheese
Sour cream
Instructions
Spray and 8 x 8 casserole dish. Mix the chili, enchiladas sauce, tomato sauce, onion, 6 cups of crushed Doritos and 1 ½ cups shredded cheese. Do this right in the casserole dish or you can mix it in a separate bowl.
Bake for 20 minutes at 375 degrees.
After 20 minutes pull out the casserole top with sour cream, more crushed Doritos and ½ cup cheese. Cook an additional 5 minutes.
Allow to cool for a few minutes and serve with additional sour cream.
7.8.1.2
1108
https://www.clarkscondensed.com/recipe/doritos-enchilada-casserole/
This recipe was created on ClarksCondensed.com. Feel free to distribute as needed, but if you post it on your own site, please link to back to ClarksCondensed.com
See how simple this is? This is also one of those recipes that would be great to involve children in making. They can crush the chips, pour the food out of the cans, help you stir. A great way to have the chore of making dinner become a family activity.
Enjoy!
COMMENT POLICY:
All we ask is that you be kind. We welcome differing opinions, but any comments containing personal attacks, sarcasm, etc. will be removed immediately. Keyboard warriors aren't welcome 🙂 All comments are moderated and may take time to be approved. Anything not pertaining specifically to the content of a post will be removed (including comments about ads).