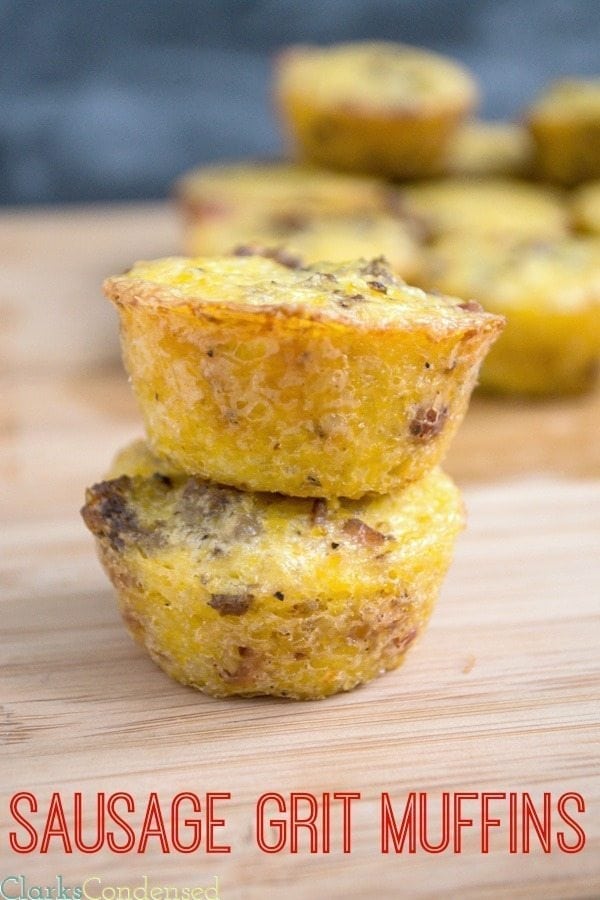 When you first meet Forrest, you may not immediately notice that he's a Southern boy. You see, he doesn't have much of a Southern accent, unless he's a) tired or b) around a bunch of other Southerners. But even then, it's not super pronounced.
However, after you get to know Forrest, you'll definitely know he's from the South. And one of those traits is a love for grits. Me? I had never even heard of grits before I met Forrest! I was a little bit skeptical when he had me try them for the first time. And I soon found out, unless they are prepared correctly, they aren't any good. At least, I don't think so.
I asked on Facebook yesterday who had tried grits. Almost everyone that responded had indeed tried them, and loved them. I'm assuming most everyone else that didn't respond…hadn't eaten them. At our house, we have them on a weekly basis. But, we know that's not probably the case with most people, and we want your first introduction to grits to be delicious. So today, we're sharing a recipe that people who love grits, hate them, or have never even tried them, are sure to love.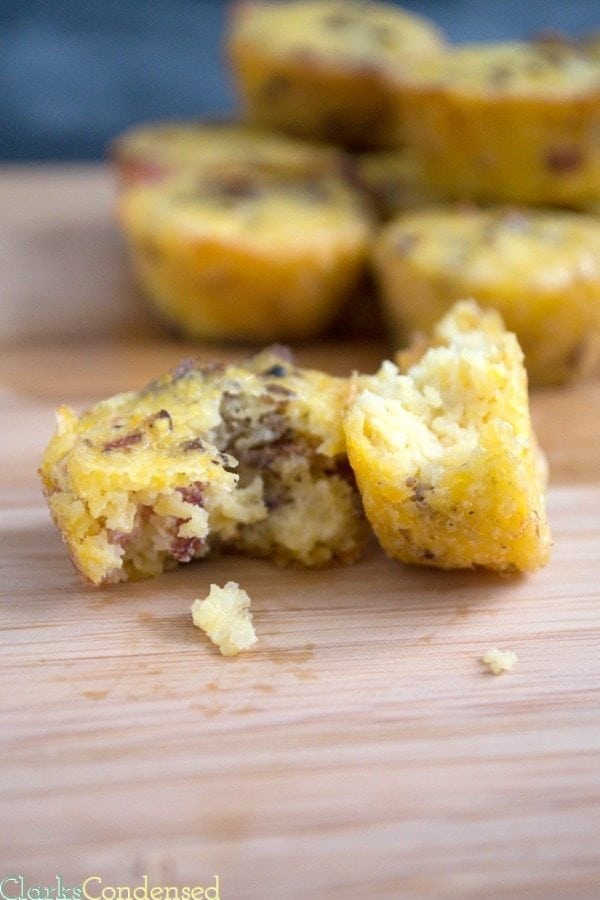 These little grits muffins are full of sausage and bacon, egg, and, most importantly, grits. They are easy to put together, and they pack a whole lot of flavor in one small bite. We made them yesterday, and seriously, we couldn't stop eating them! They are light and fluffy, and perfect for snacking on.
I think that these would be perfect for a brunch (Christmas, anyone?) or even as an appetizer for a party. They kind of reminded me of a sausage mcmuffin a little bit…only way more delicious. This recipe makes quite a few mini muffins, but if you feel like you would like larger ones, just use a larger muffin tin.
NEVER Miss Another Recipe!
Sign up for our food and recipe newsletter today
Free eRecipeBook upon signup
Free Meal Planning Bundle
Easy and Family Friendly Recipes EVERYONE Will Love!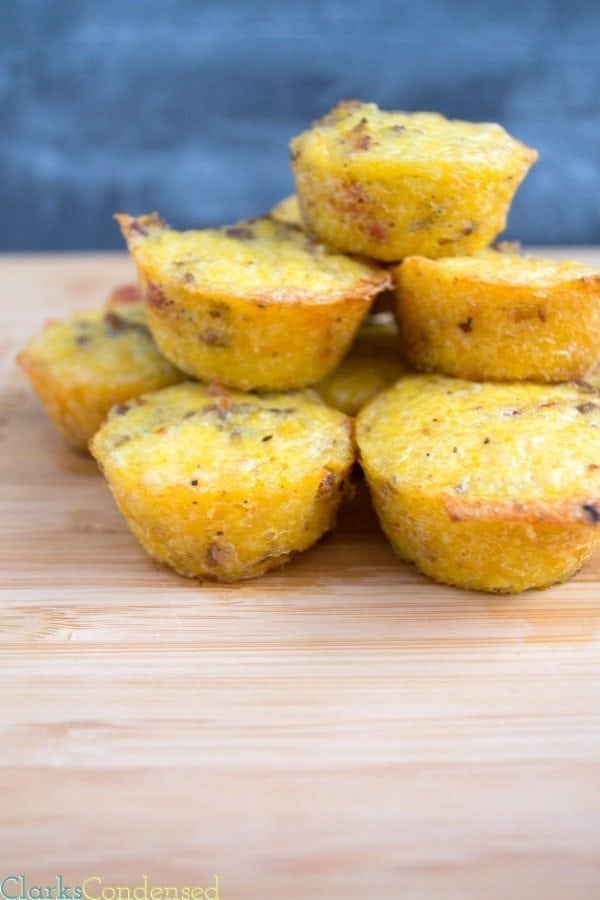 We've noticed that a lot of grocery stores are selling instant grits nowadays, which is awesome. However, you won't want to use the kinds that come in the packets. We bought a package at Sprouts, and I think that most grocery stores will have them. Hopefully trying out this recipe will help introduce people to how yummy grits can be (and cure any bad experiences you may have had with them!)
Yields 36 mini muffins
Sausage Grits Muffins
Ingredients
1 Cup Grits (not prepared)
3 Cups Water
1 Cup Milk
1/4 Cup Kraft Colby Jack and Monterrey Cheese
2 large eggs
1 teaspoon of Pepper
1 teaspoon of Salt
6 Large Strips of Bacon
8 oz of Hot/Spicy Sausage (crumbled)
Instructions
Preheat oven to 415 degrees F.
Cook bacon and sausage. Drain excess grease and set aside.
Bring water to a boil in a medium sauce pan. Add one cup of grits and cook for about 6 minutes.
Add cheese and mix until it's completely melted.
Add milk, eggs, pepper, salt, cooked bacon, and cooked sausage.
Spray mini-muffin pan with cooking spray.
Scoop mixture into each muffin pan, filling each spot about 3/4 full.
Cook for 30 minutes or until a fork is inserted and comes out relatively cleanly.
Let cool slightly before eating.
Best when served with a creamy, white sauce.
7.8.1.2
1021
https://www.clarkscondensed.com/forrest/sausage-grits-muffins/
This recipe was created on ClarksCondensed.com. Feel free to distribute as needed, but if you post it on your own site, please link to back to ClarksCondensed.com
COMMENT POLICY:
All we ask is that you be kind. We welcome differing opinions, but any comments containing personal attacks, sarcasm, etc. will be removed immediately. Keyboard warriors aren't welcome 🙂 All comments are moderated and may take time to be approved. Anything not pertaining specifically to the content of a post will be removed (including comments about ads).