I'm excited to share not one, not two, but THREE amazing and delicious Mexican restaurant style dips today, brought to you and paid for by Collective Bias, Inc. and its advertiser. You'll find a delicious queso blanco recipe, restaurant style salsa, and zesty guacamole! #DelimexFiesta #CollectiveBias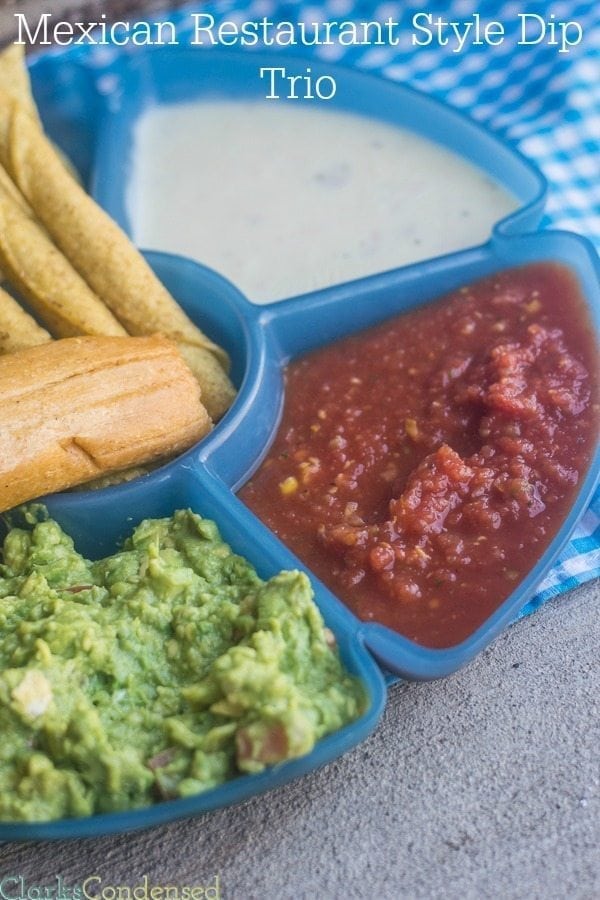 All three recipes are included at the bottom of the post!
Mexican and Tex-Mex food is my favorite. Even though it doesn't necessarily agree with me when I'm pregnant (and let's be honest – even when I'm not. Acid reflux is no fun), it's something I often crave – especially chips and salsa that most Mexican restaurants offer.
To be honest, I think what I like the most are things like salsa, guacamole, and even the occasional creamy cheese dip (which, you may be surprised to hear if you know me well – not a big fan of cheese over here.) It's always hard for me to resist ordering one of these items as an appetizer or whipping up a batch to enjoy at home. There's just something so delicious about dipping chips, taquitos, or even tamales in a flavorful dip.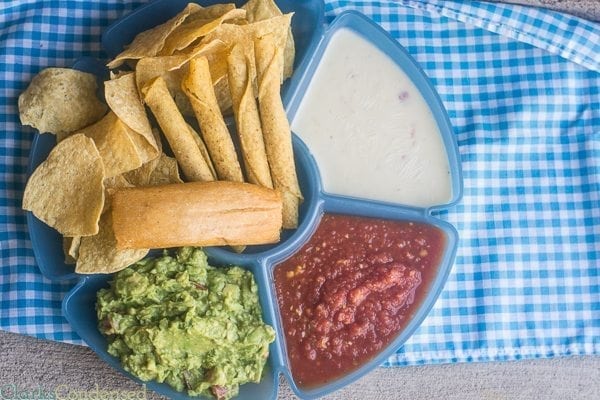 With Cinco de Mayo coming up, I thought it would be fitting to make my own versions of my favorite Mexican restaurant style dips. I spent a few days at my parent's house this last week while Forrest was in North Carolina, so I made these for them (to go along with taquitos, tamales, chicken enchiladas, and, of course, corn tortilla chips.)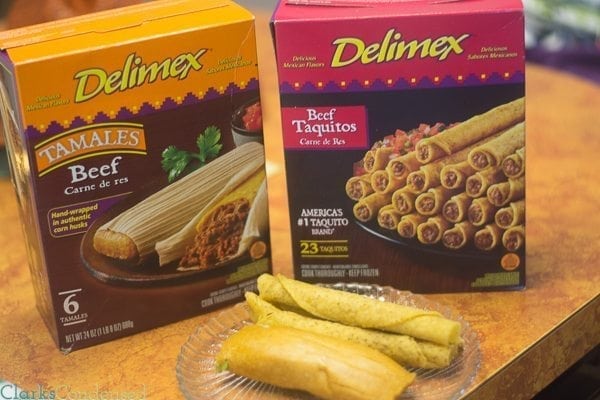 My mom could hardly put down the guacamole. The salsa was incredibly easy to make – all you need is a blender. And the queso blanco dip came together in minutes as well. It was definitely a delicious feast!
First up – the queso blanco dip! This is made using a double broiler (so, you just need a metal bowl and a pot to boil water in), and the ingredients are all easily found at the grocery store. This was my little brother's favorite dip.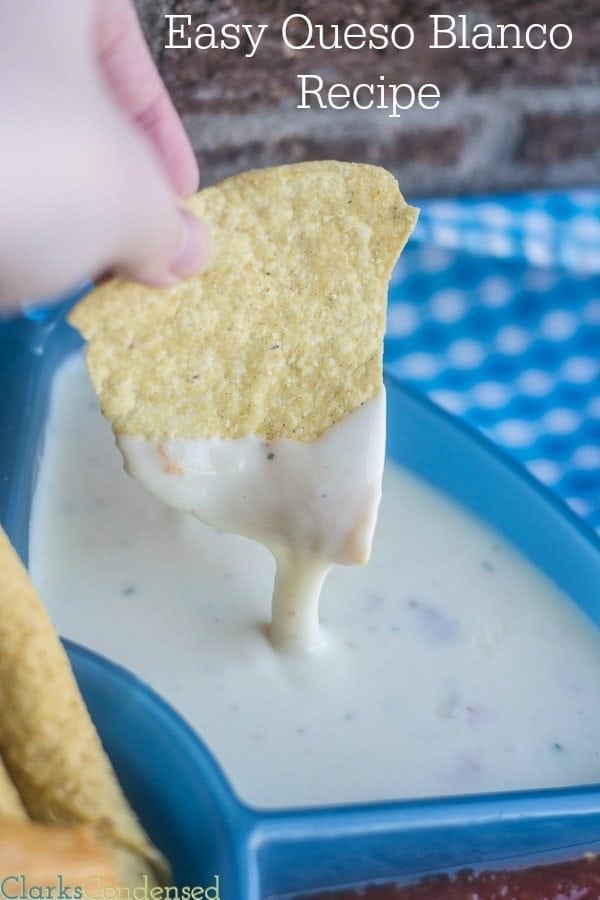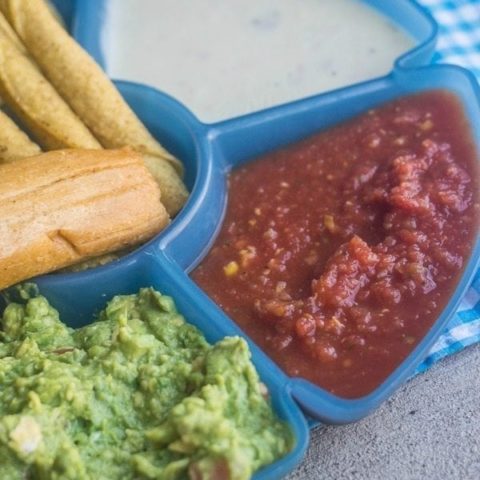 Three Mexican Restaurant Dip Recipes
Ingredients
1 pound white American Cheese, usually found at the deli counter
3/4 cup half and half
1/4 cup water
1 teaspoon minced garlic
1/4 cup chopped onions
1 small can rotel with green chilis
Instructions
Place all items in a metal bowl.
Bring a pot of water (which the metal bowl can sit in) to a boil.
Place bowl on top of boiling water to create a double broiler.
Heat until everything is melted and combined. It may look somewhat soupy until the end.
Keep hot while serving (if possible).
Delimex products are great for parties and can be easily found at Walmart.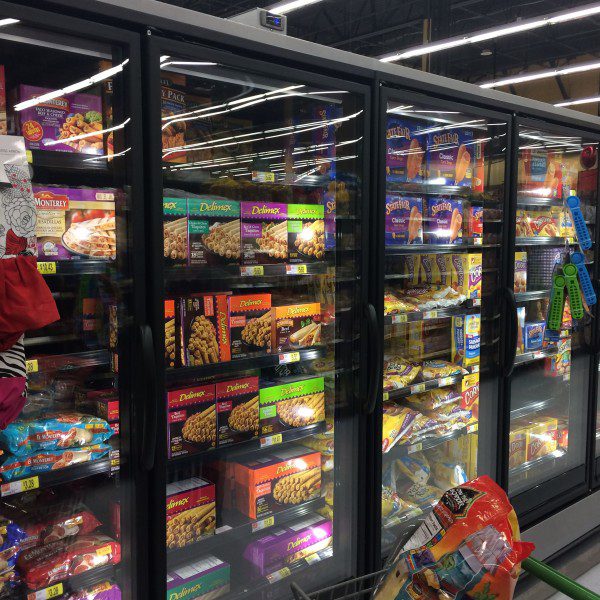 COMMENT POLICY:
All we ask is that you be kind. We welcome differing opinions, but any comments containing personal attacks, sarcasm, etc. will be removed immediately. Keyboard warriors aren't welcome 🙂 All comments are moderated and may take time to be approved. Anything not pertaining specifically to the content of a post will be removed (including comments about ads).