Two recipes in one — easy mango custard and a simple strawberry glaze!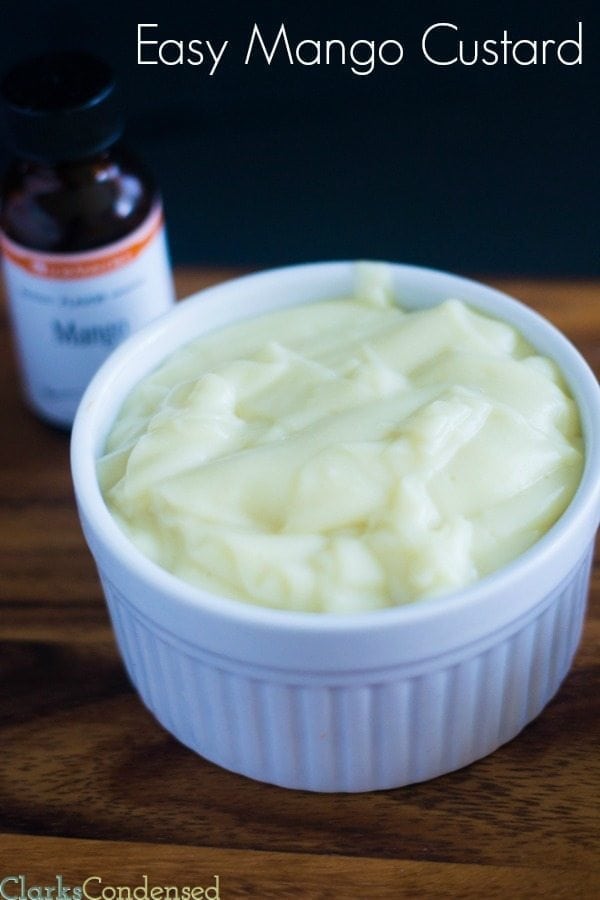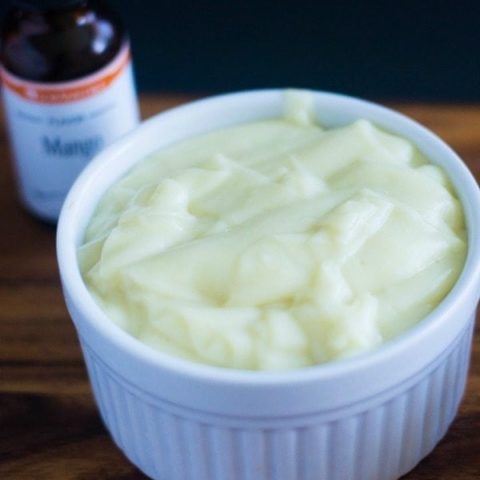 Simple Strawberry Glaze & Mango Custard
Ingredients
1 cup coconut milk, divided
2.5 tablespoons cornstarch
3 tablespoons sugar
1/4 teaspoon Mango Oil Extract"**
3 egg yolks
Instructions
Pour 1/4 cup coconut milk and cornstarch into a bowl. Whisk together.
Add to this mixture the egg yolks, sugar, and extract.
Pour the remaining coconut milk into a pot and bring to a light boil over medium heat.
Stir over medium heat for 7-10 minutes or until thickened.
Notes
**If you do not want to use mango oil extract, or cannot find it, you may use one mango and follow these instructions:
bring coconut milk, corn starch, sugar, and egg yolks to a light boil for one minute. Transfer to food processor, and process until smooth, then transfer back to pot to continue cooking until thick (stirring the entire time)
COMMENT POLICY:
All we ask is that you be kind. We welcome differing opinions, but any comments containing personal attacks, sarcasm, etc. will be removed immediately. Keyboard warriors aren't welcome 🙂 All comments are moderated and may take time to be approved. Anything not pertaining specifically to the content of a post will be removed (including comments about ads).