Two recipes in one — easy mango custard and a simple strawberry glaze!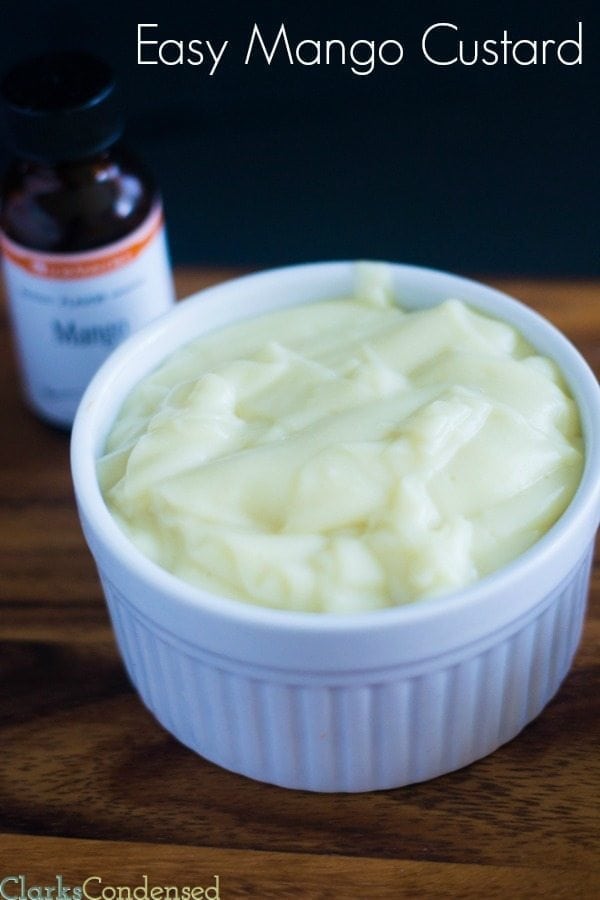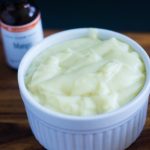 Simple Strawberry Glaze & Mango Custard
Ingredients
1 cup coconut milk divided
2.5 tablespoons cornstarch
3 tablespoons sugar
1/4 teaspoon Mango Oil Extract"**
3 egg yolks
Instructions
Pour 1/4 cup coconut milk and cornstarch into a bowl. Whisk together.

Add to this mixture the egg yolks, sugar, and extract.

Pour the remaining coconut milk into a pot and bring to a light boil over medium heat.

Stir over medium heat for 7-10 minutes or until thickened.
Recipe Notes
**If you do not want to use mango oil extract, or cannot find it, you may use one mango and follow these instructions:
bring coconut milk, corn starch, sugar, and egg yolks to a light boil for one minute. Transfer to food processor, and process until smooth, then transfer back to pot to continue cooking until thick (stirring the entire time)
Alright, are you ready for part two of this exciting four part recipe that I mentioned yesterday in my easy Mango Sorbet recipe post? I guess this would technically be parts two and three, because there are two recipes!
The next components of this recipe are a simple strawberry glaze and a mango custard. These are two incredibly easy recipes that can be used as a finishing touch on just about any recipe!
I won't go into too much detail, but this whole series of recipes is part of a recipe contest I am entering for LorAnn's Oils. While the main use of these oils are in tomorrow's recipe, I did use the mango oil that they offer in the custard. I felt like it was easier than cutting up and pureeing mangoes, and it really added a genuine, delicious mango flavor. LorAnn's Oils are available all over the country, or they can be ordered on the website They aren't expensive at all!
Be sure to come back tomorrow to see the final reveal!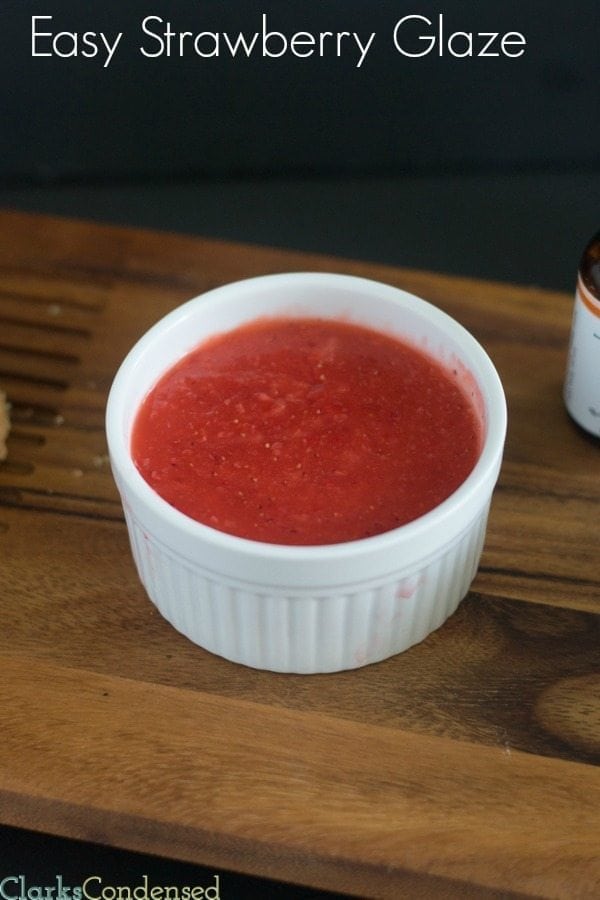 Simple Strawberry Glaze & Mango Custard
Ingredients
⅓ cup strawberries, choppd
¼ cup sugar
1½ teaspoon cornstarch
⅛ cup cold water
1 tablespoon butter
1 teaspoon lemon
Instructions
Blend strawberries until they reach a pulp-like texture.
Place in sauce pan.
Add sugar and cornstarch.
Bring to light boil and stir for two minutes.
Remove from heat and mix in butter and lemon.