This shop has been compensated by Collective Bias, Inc. and its advertiser. All opinions are mine alone. #ZiplocBackToSchool #CollectiveBias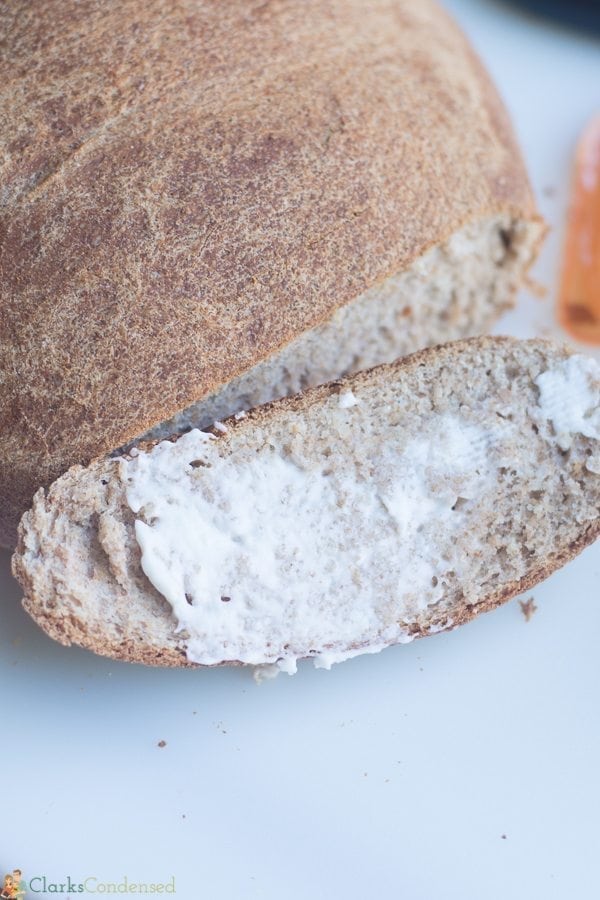 Here are two tasty recipes that are perfect for back-to-school – a yummy and easy honey wheat bread recipe that is perfect for sandwiches, and a homemade butter recipe that you just make with a small container, heavy cream, and a little bit of salt. Both recipes are available under the bolded titles below.
In just a few short weeks, people of all ages will go back to school. Some kids will be having their first day of preschool, others will be heading back to elementary, middle, or high school, and others will be starting college. My brother is in the latter.
I'm so excited for him to start college, especially since he is going to the same college I graduated from. I know he's going to have such a wonderful experience there, and although we will miss him so much here (I don't even want to think about it), there's are ways you grow as a person that require you to leave home.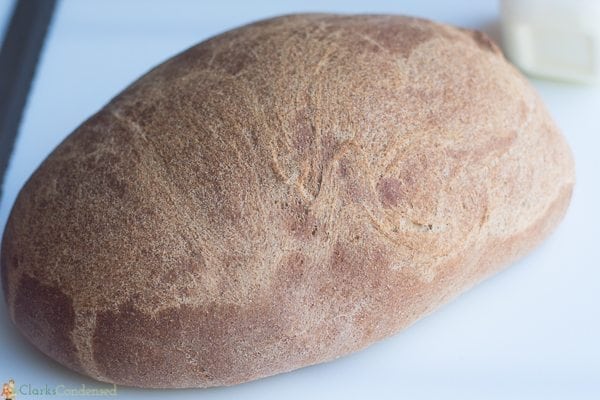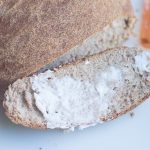 Honey Wheat Bread Recipe
Homemade Wheat Bread Honey Wheat Bread Recipe Author: Katie Clark Prep time: 2 hours Cook time: 45 mins Total time: 2 hours 45 mins Serves: 2 loaves
Ingredients
2 1/2 teaspoons active dry yeast
1/4 cup warm water
1/2 cup honey
1/4 cup butter softened
3 teaspoons salt
2 1/2 cups very warm water
4 1/2 cups Whole Wheat Flour
1 1/4 - 3 cups all-purpose flour
Instructions
Dissolve the yeast with warm water in a large mixing bowl. Let it proof for about 10 minutes.

Add honey, butter, salt, warm water and 3 cups of whole wheat flour. Mix with either an electric hand mixer or with a whisk, scrapping the sides.

After all the flour is incorporated, add the remaining 2 1/2 cups of whole wheat flour and mix until all of it is added.

Using a spoon, mix in the white flour 1/2 cup at a time. Only add more flour if it is too sticky and doesn't spring back when you press on it. It will be slightly sticky to the touch but not dry at all.

Sprinkle flour onto a clean surface and turn the dough out on it. Knead into a rounded ball for about 10 minutes, adding flour to your hands if it starts to feel too sticky.

Place in a lightly oiled bowl (large enough for it to double in) and cover with a towel or plastic. Let rise until doubled - about 45 minutes.

Once double, punch down, and then divide into two loaves. Place into greased bread pans and form into loaves, or place on a greased cookie sheet or silpat and form into desired shape. Cover and let rise another 45 minutes.

Preheat oven to 375 F.

Once preheated, place uncooked loaves into the oven for 30 minutes. After 30 minutes, turn the temperature down to 350 F, and let cook another 10 minutes or so, or until the bread sounds hallow when tapped.

Let cool.
Since he is leaving for college and will be living in dorms that have kitchens, he's been learning a few new skills so he doesn't live entirely on macaroni and cheese. The other day I went over to help him learn how to make honey wheat bread. I believe that bread making teaches you a lot of different skills that can be applied in all realms of cooking, and, quite honestly, if you know how to make a simple bread recipe, you can bake all sorts of other things: pizza, rolls, cinnamon rolls, etc. Just for fun, we also made some homemade butter, which was so easy and tasted delicious. I shared a little while ago the secret to successful bread making, and it was fun to come up with a new recipe to add to that collection I created.
Even though I don't have a child in school, I know many others are preparing for back-to-school. Since sandwiches are a popular lunch choice, I thought some of our readers might appreciate a very simple and delicious wheat bread recipe. I have shared other wheat bread recipes in the past, including this wheat sandwich bread recipe, but this is the simplest recipe I've come across. It was inspired by Betty Crocker, though I changed it up a bit.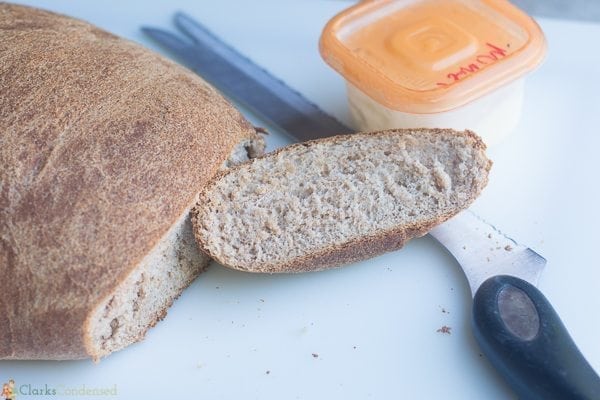 This recipe makes two loaves, and it freezes really easily. If you are going to freeze it, I highly recommend using Ziploc® brand Freezer bags with Easy Open Tabs – the gallon size. I've used other brands before, but Ziploc® brand Freezer bags with Easy Open Tabs are always my go-to because they work so well. They are easily recognizable with blue tabs (and other Ziploc® brand bags with Easy Open Tabs are identifiable by other colors.)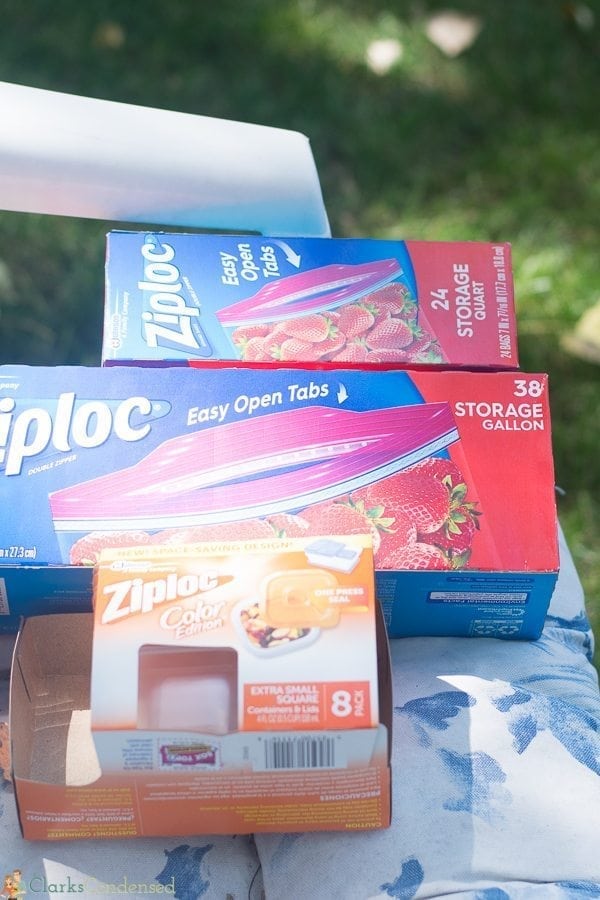 I love having a nice supply of frozen bread in our freezer, because we always seem to run out of the loaf that is sitting out at the most inconvenient times.
If you just want to store it outside, the gallon sized Ziploc® brand Storage bags with Easy Open Tabs are a great option. One tip though – do NOT put the bread into a Ziploc® brand bag with Easy Open Tabs and close it until it has completely cooled. Otherwise, you will end up with condensation on the inside of the bag, which will make the bread soggy. If you are able to let it cool completely, that's great. However, if you are taking the bread to someone else, just keep the bag open and instruct them not to close it until it's cooled down!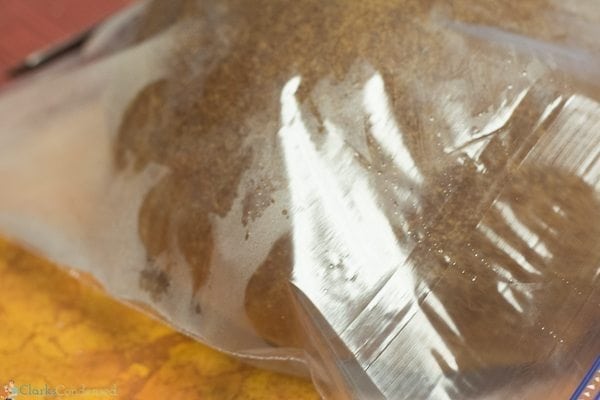 We also love using quart size Ziploc® brand Storage bags with Easy Open Tabs, just for carrying food. I like using larger sizes so you can put other food items inside as well. For instance, you could put a little container of the butter (recipe below), and maybe a few other packaged snacks.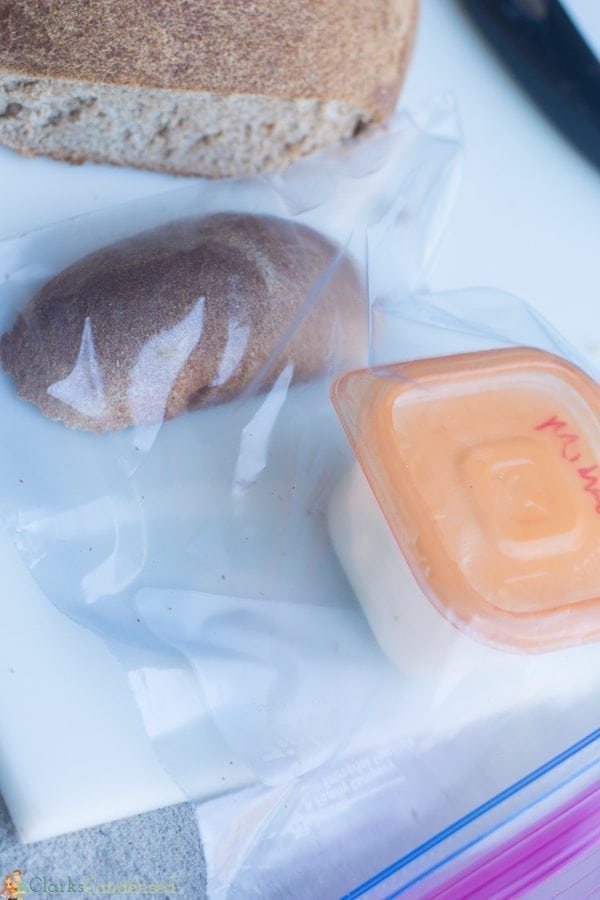 Homemade Butter in a Jar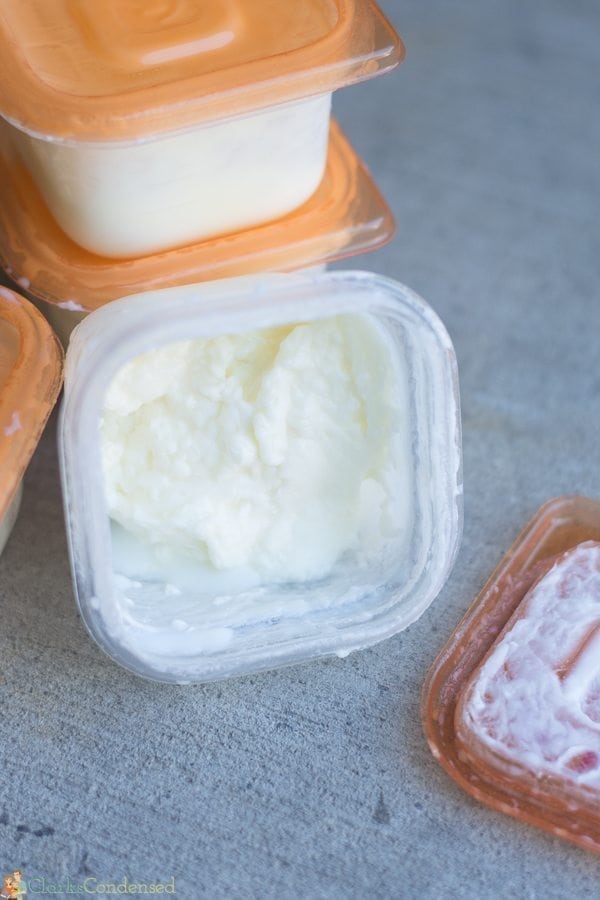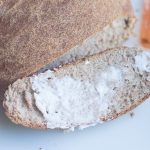 Homemade Butter
Ingredients
Heavy Whipping Cream
Salt optional
Marble optional
Ziploc® brand container with One Press Seal
Small size preferred
Instructions
Fill small size Ziploc® brand containers with One Press Seal about 2/3 of the way through with heavy whipping cream.

Add a pinch of salt.

If desired, add a marble. This isn't totally necessary, but it does help a little bit with the whipping process.

Shake for about 10 minutes, or until it turns solid. Keep shaking for a few more minutes. If it turns back to liquid, this is totally normal. Just keep shaking for awhile longer until it's solid again. After it's solid a second time, pour out the extra liquid and refrigerate.
The butter is really fun to make, and it's a great activity for kids to do after school (especially if they are begging you for a slice of the freshly baked homemade bread). We did this a few times in elementary school, and at church. You just need small containers – such as these small Ziploc® brand containers with One Press Seal Containers – and all the ingredients above.
It takes about 10-15 minutes to make this butter, but it tastes great. The way we made it, it went through a couple of different stages. It was completely liquid, and then after about 10 minutes of shaking, it was solid! However, we shook it a little bit more, and it turned liquid again. This is normal! Just keep shaking until it becomes solid again. This took about 5-7 more minutes. There will likely be some liquid in the container after it becomes solid again – this is from the whey. Just pour this out, shake it again to ensure all the whey is gone, and then refrigerate.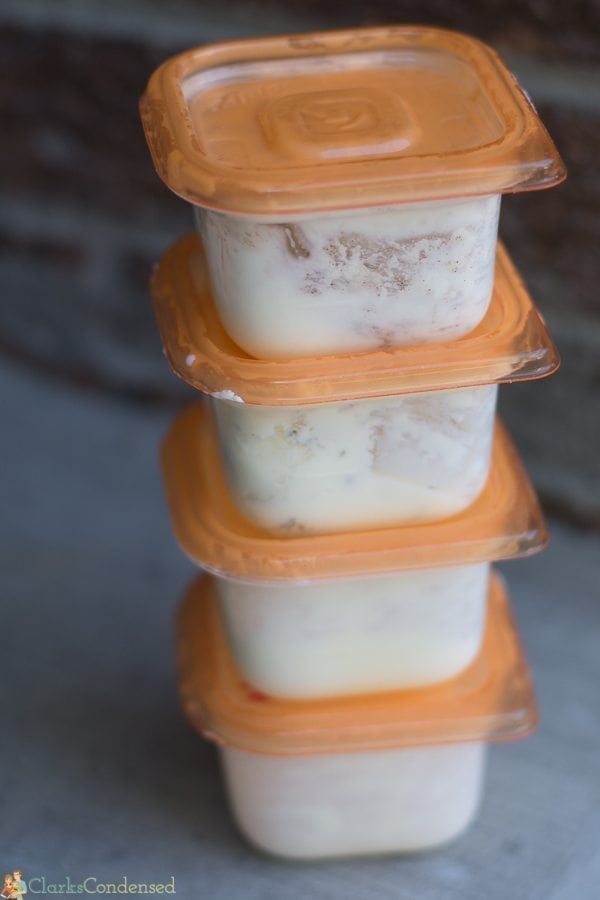 We made cinnamon honey butter and garlic herbed butter out of some of the containers. This was really fun to do, and since you made it in a refrigerator-safe container, you don't have to move it to another container, which makes for less mess!
We purchased all of our Ziploc® brand products at our local King Soopers, which is a Kroger Affiliate! Here are some great deals going on for Ziploc® brand products over the next few weeks:
7/20 to 8/16: $3.99 promo on:

Ziploc® brand Storage bags with Easy Open Tabs Quart Value Pack 48ct
Ziploc® brand Storage bags with Easy Open Tabs Gallon Value Pack 38ct
Ziploc® brand Freezer bags with Easy Open Tabs Quart Value Pack 38ct
Ziploc® brand Freezer bags with Easy Open Tabs Gallon Value Pack 28ct.

8/9 to 8/30: $0.50 off regular retail price on:

Ziploc® brand Sandwich bags with Easy Open Tabs 40ct
Ziploc® brand Sandwich bags with Easy Open Tabs 90ct
Ziploc® brand Snack bags with Easy Open Tabs 90ct