Whether you are looking for an easy breakfast recipe for yourself, a college student, or easy breakfast ideas for kids to make, you're sure to find something totally tasty and easy in this round up of ideas!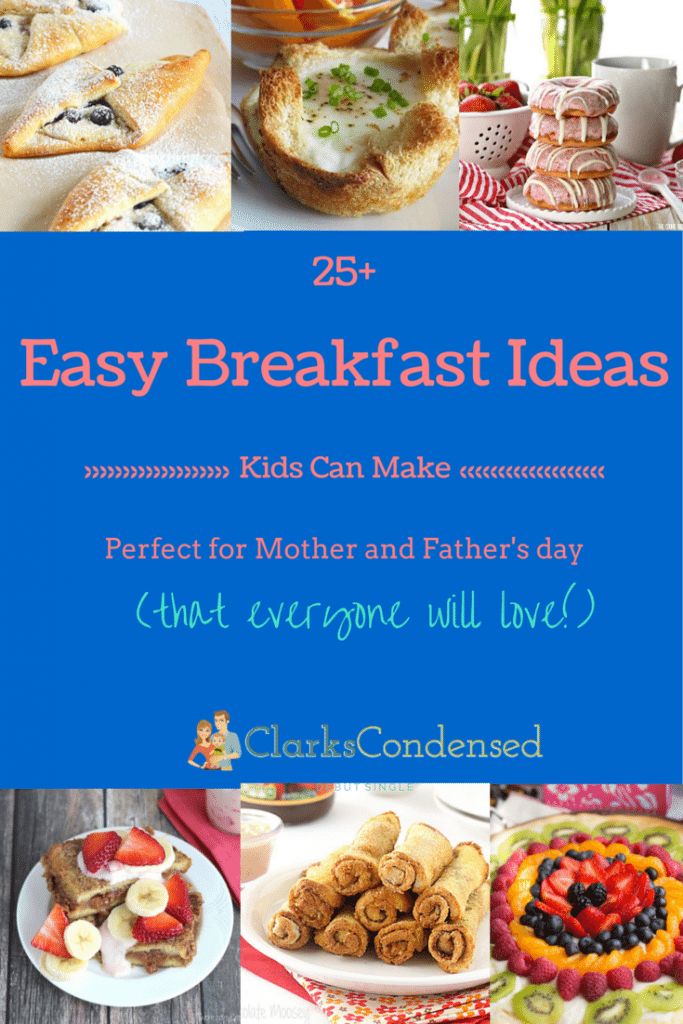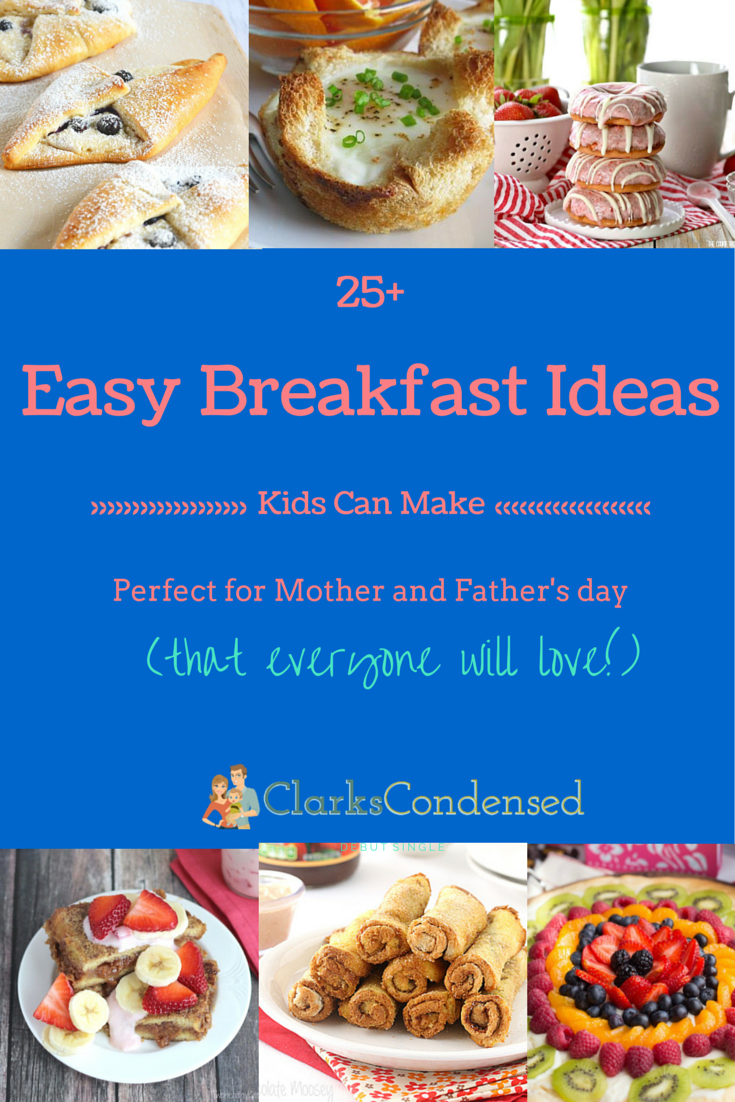 Something I always enjoyed when I was growing up was making my parents breakfast-in-bed on Mother and Father's Day. I'm sure they endured many not-so-yummy breakfasts from my siblings and I, but they always acted so excited and grateful for whatever we came up with. As we got older, they admitted that the food got much better.
This is a tradition that Forrest and I have kept up with Jack. He's only three, so he obviously hasn't been able to make meals *quite* on his own yet, but he loves helping get something ready for mommy or daddy. You should have seen his grin this last Mother's Day as he brought in a breakfast burrito and orange juice that he and Forrest had made. It was priceless!
With Father's Day coming up, I thought it was the perfect time to share this collection of breakfast in bed recipes kids can make. There are varying levels of skill levels, and obviously a two-year-old isn't going to make anything on their own, but I tried to find recipes that required little to know adult supervision for older children and that sounded delicious! These are also perfect recipes if you are trying to help your child learn to make their own breakfast (or honestly, for anyone looking for a tasty, easy breakfast.)
Before I get to the recipes, I thought I'd share these super cute breakfast in bed printables that I found. These are perfect to get for your kids to have a little fun with. They have a room service door hanger, things you can add to make food look more fun, and even little questionnaires to answer. This first one is just for breakfast in bed in for dads: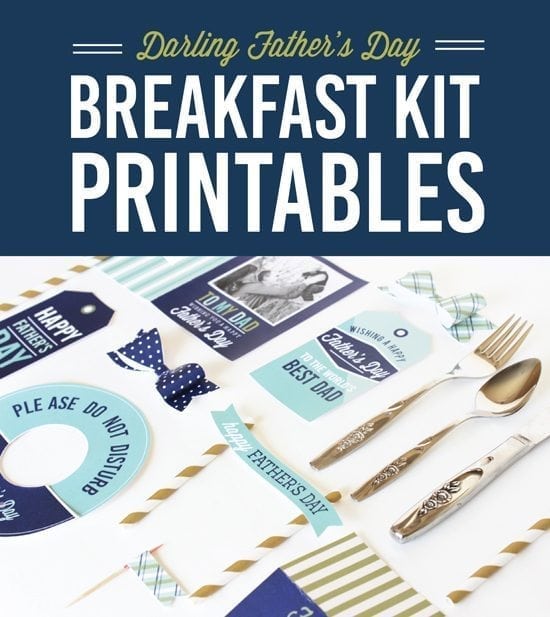 NEVER Miss Another Recipe!
Sign up for our food and recipe newsletter today
Free eRecipeBook upon signup
Free Meal Planning Bundle
Easy and Family Friendly Recipes EVERYONE Will Love!
See the details here
Add directly to cart here (it's only 4.97!)
And this second one is for moms!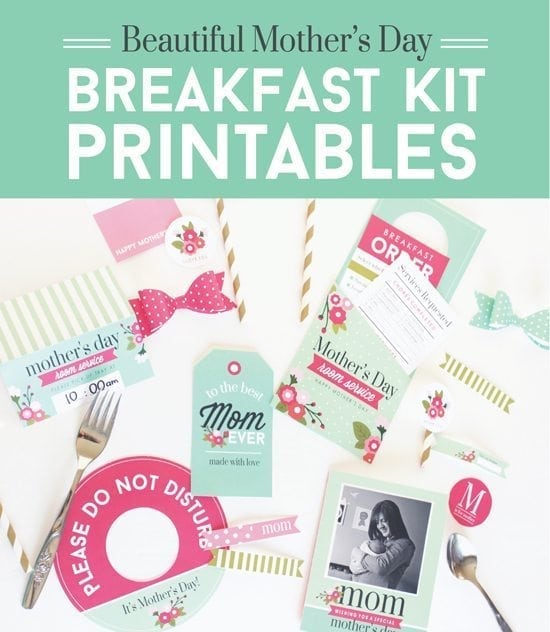 See the details here
Add directly to cart here (it's only 4.97!)
And now on to the recipes!
'); // ]]>

COMMENT POLICY:
All we ask is that you be kind. We welcome differing opinions, but any comments containing personal attacks, sarcasm, etc. will be removed immediately. Keyboard warriors aren't welcome 🙂 All comments are moderated and may take time to be approved. Anything not pertaining specifically to the content of a post will be removed (including comments about ads).