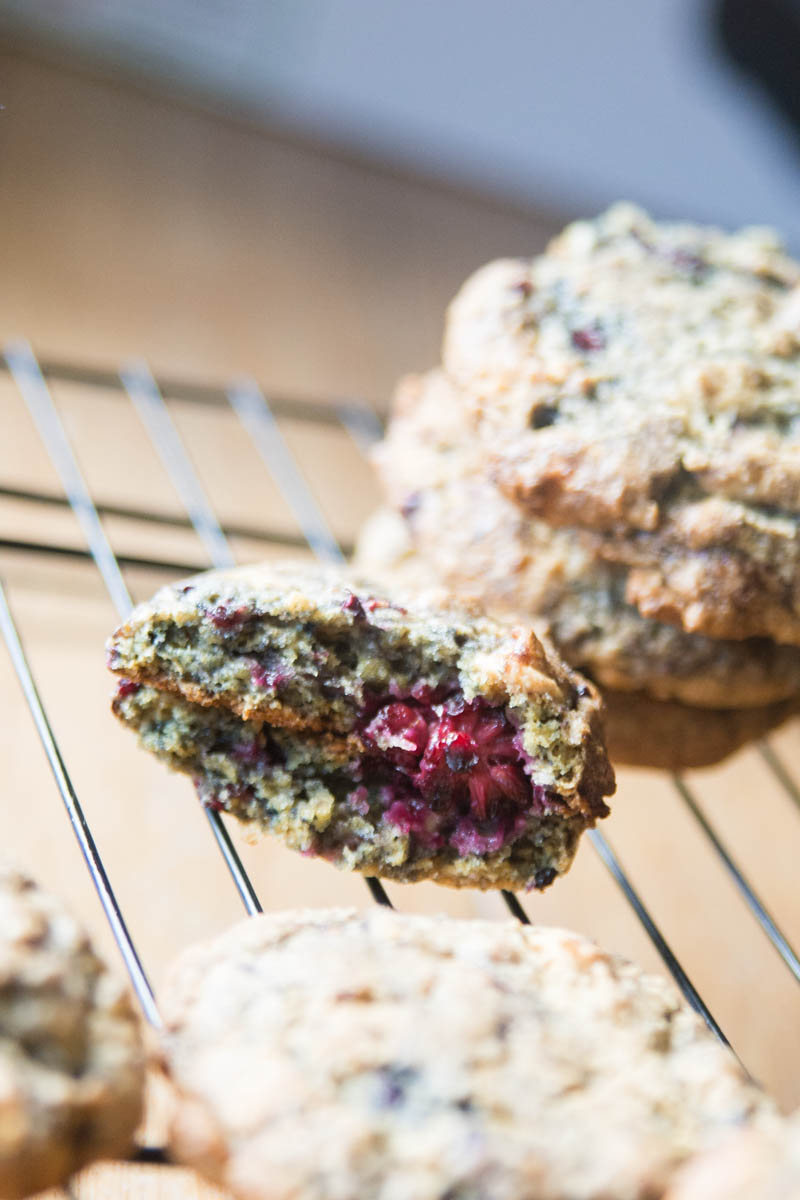 Back in July, we were preparing to go on a campout with my parents, my little brother, my older brother, and my nephews.
My mom asked if I could bring some cookies to share. While I could have easily gone and picked up a package of Chips Ahoy from the store, I decided to try and use up some ingredients in our fridge.
I had a package of cream cheese and some blackberries that needed to be used up, and I thought that a cream cheese cookie sounded absolutely delicious!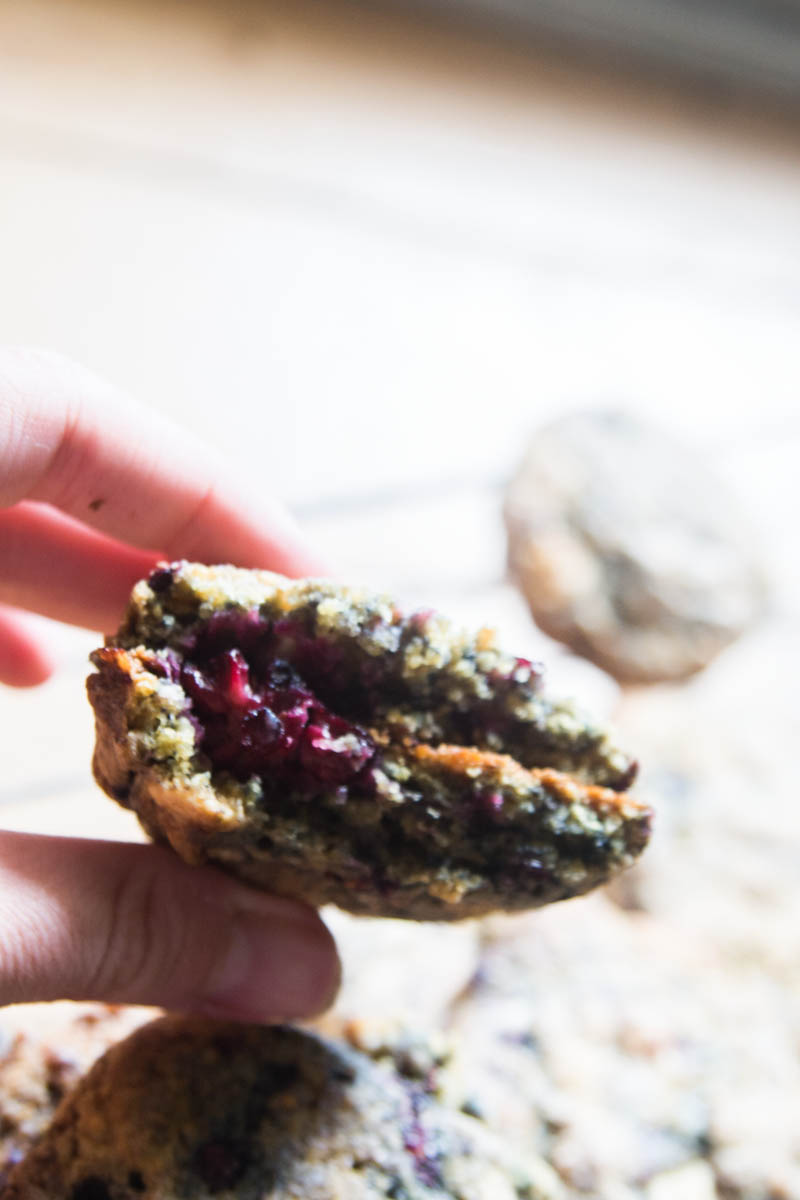 I combined a few different cookie recipes that I had, and I anxiously put these in the oven.
They turned out great – everyone LOVED them. My little brother told me it might be the best thing he's ever eaten (though he followed that up with, "Well, I do say that about a lot of things).
NEVER Miss Another Recipe!
Sign up for our food and recipe newsletter today
Free eRecipeBook upon signup
Free Meal Planning Bundle
Easy and Family Friendly Recipes EVERYONE Will Love!
I do think they are one of my favorite cookie recipes now, though!
They are pretty fast to throw together, require no chilling time, and they are a fun change from a traditional chocolate chip cookie!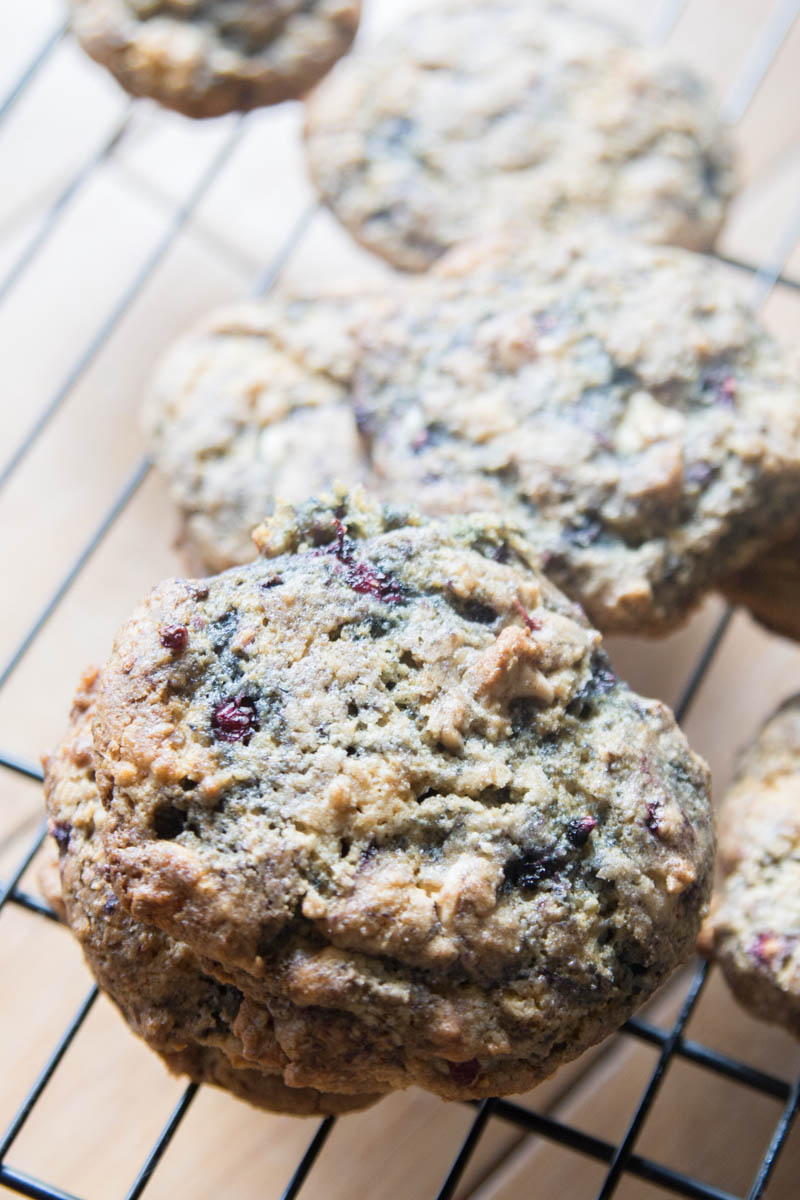 Blueberry Cheesecake Cookies
Ingredients
1/2 cup butter, softened
1/2 cup softened cream cheese
1/2 cup light brown sugar
1/2 cup granulated sugar
1 large egg
1 teaspoon vanilla bean paste (or extract)
2 1/4 cups all-purpose flour
2 teaspoons cornstarch
1 teaspoon baking soda
1 teaspoon salt
1 cup blackberries
2 cups white chocolate chips
Instructions
Preheat oven to 350 degrees.
Combine butter, cream cheese, sugars, egg, and vanilla in a stand mixer or with a hand mixer until creamed.
Add flour, cornstarch, baking soda, and salt until combined.
Fold in chocolate chips and blackberries with a rubber spatula.
Put by the spoonful on a greased baking sheet or silpat.
Bake for 8-10 minutes.
Let cool on the sheet one minute, and then transfer to a cooling rack for remaining cooling time.
7.8.1.2
913
https://www.clarkscondensed.com/food/cookies/blackberry-cheesecake-cookie-recipe/
This recipe was created on ClarksCondensed.com. Feel free to distribute as needed, but if you post it on your own site, please link to back to ClarksCondensed.com
COMMENT POLICY:
All we ask is that you be kind. We welcome differing opinions, but any comments containing personal attacks, sarcasm, etc. will be removed immediately. Keyboard warriors aren't welcome 🙂 All comments are moderated and may take time to be approved. Anything not pertaining specifically to the content of a post will be removed (including comments about ads).