I was compensated by World Vision for my time in writing this post. All opinions are my own.
How far do you have to walk to get water?
In my house, it's typically only a matter of feet – we have three sinks, as well as water we can get from the refrigerator.
Even when we are out and about, water is usually just a hop and skip away.
Can you imagine walking 6 kilometers EVERY day – just to get water?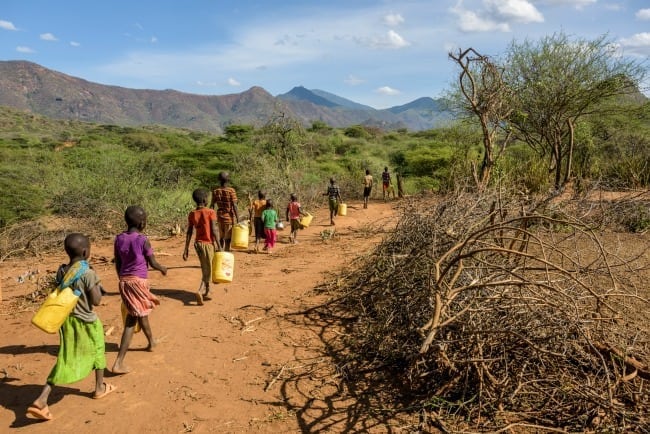 For those of us who live in a developed country (which, I would imagine are most of you reading this), this isn't even something you'll ever have to consider.
Sadly, 6 kilometers (approximately 3.7 miles) is the average distance that people – often women and young girls – have to walk each day to get water.
And the water they get? Well, it's often contaminated with life-threatening diseases…and just the walk to get there is dangerous.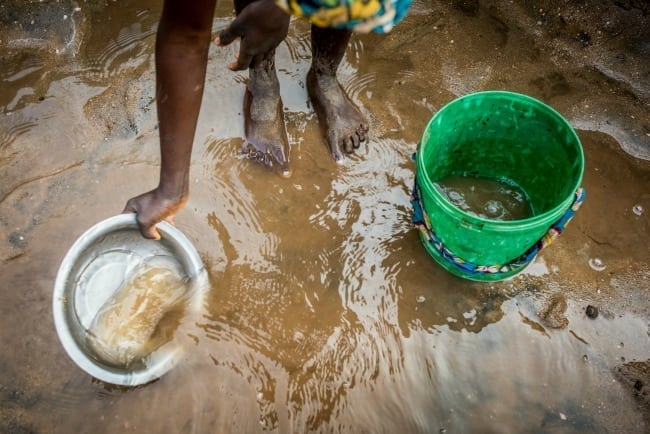 I don't know about you, but when I read things like this, my heart just breaks, and I realize just how much I take small things like getting clean water for granted.
How We Can Help
It's easy to read these kinds of things and think, "That's so sad. I wish I could help," and then just move on with your life.
I know I do that – there are only so many hours in the day and dollars that can be donated – even from those of us with the best intentions.
However, I was recently introduced to the Global 6K for Water, which is organized by Team World Vision, and I think it's such a great way to get involved. When I think of those children who don't have access to clean water, it just makes me want to do so much more.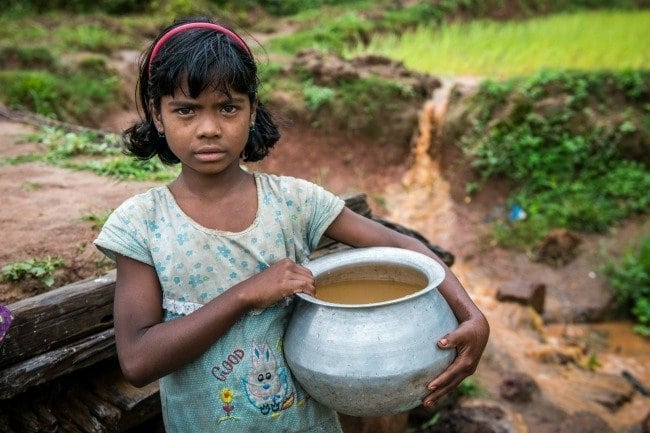 Now, I'm not a big runner. At all. It's just not something I enjoy. However, I've been invited to participate in this 6K, and I'm motivated to participate – even if I end up walking part of it.
I plan to start the Couch to 5K program again (with Forrest, of course), and I hope that it will help prepare me to participate on May 6th.
I'd love to invite you to participate as well. You can do it anywhere around the world – all you have to do is pay the $50 signup fee (just $25 for kids under 15!) and you can do it anywhere.
The $50 fee goes toward supporting World Vision's water programs – and you will also receive a race t-shirt, race bib, and a photo of a child you can sponsor.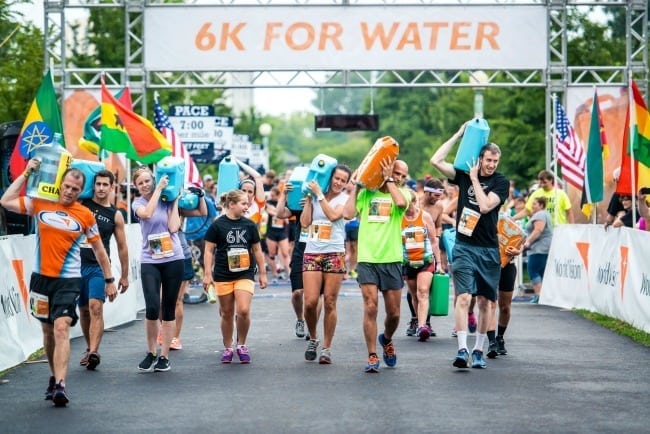 Once you sign up, you can choose one of the following ways to participate:
Become a host site: Work together with your church, school, community center or run club to register as a host site (it's free!) and spread the word about how fun and easy it is to support clean water programs around the world! Whether your goal is 10 people or 100 people, World Vision will equip you with all the marketing materials, race day signage and staff support for a successful race day.
Join a local host site: Walk or run with other Global 6K for Water participants at a host site near you.
Start a virtual team: Invite your friends and family all around the country to join your "team" even though you will each be walking or running from your own neighborhoods on race day.
Individual race: Walk or run the Global 6K for Water from your own front door – whether on a treadmill or around the neighborhood with your kids, you'll be taking part in a global effort to support clean water!
So obviously, there are MANY ways to participate – and all of them will go toward changing a child's life.
So, can I count on you to join? Leave a comment if you do – I'd love to connect with your further! You can join Team Clarks Condensed if you'd like to be a part of our Virtual Team. Sign up here!
About World Vision
Team World Vision is a group of people who are passionate about helping children get clean water. They also work to improve the health, education, food and economic development of those in third world countries.
Instead of just giving handouts, Team World Vision (which was founded in 2006) works to tackle the root causes of Poverty in an attempt to give these children and their future families a better start. Since they started, they have helped over 30,000 people to raise $30 million for their work around the world. They even offer a "Sponsor a Child " program in case you want to help even more.
Follow World Vision on Facebook, Twitter, and Instagram to learn more about this wonderful organization.