It's about time for another giveaway, isn't it? Today this giveaway is honor of my fellow blogger and friend, Holly, from Happy Food Healthy Life. She posts some delicious recipes and inspiring posts, and I'm thrilled to help celebrate the big 3-0 with her!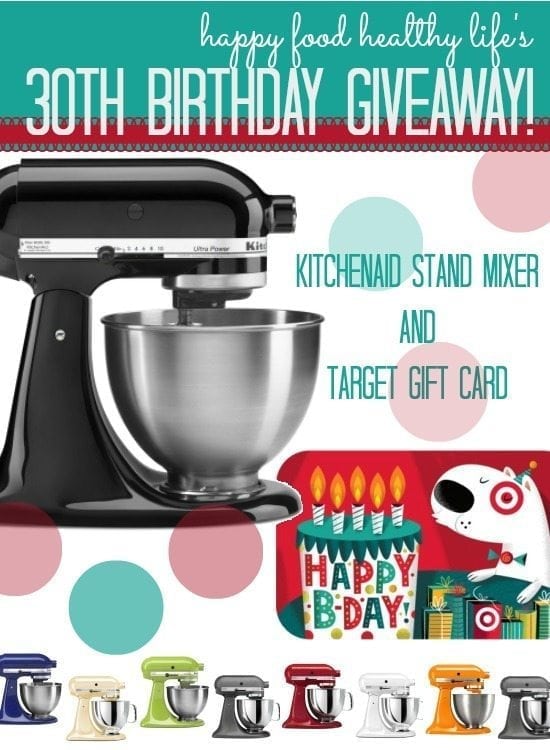 As you can see, along with some other awesome bloggers, we are giving away a KitchenAid Mixer and a $100 Target gift card. Ka-ching! I hope you'll enter, and then hope on over to Holly's site and wish her a happy birthday!
Good luck!
COMMENT POLICY:
All we ask is that you be kind. We welcome differing opinions, but any comments containing personal attacks, sarcasm, etc. will be removed immediately. Keyboard warriors aren't welcome 🙂 All comments are moderated and may take time to be approved. Anything not pertaining specifically to the content of a post will be removed (including comments about ads).