I am so excited about this latest giveaway, and I think you will be too. Two of my very favorite blogger friends, Brenna and Mariely, are celebrating their one year "Blogiversary" and have put together this really fun giveaway. Here's a little more about the giveaway from them:

Welcome to our Blogiversary Giveaway!! A year ago, my friend Brenna (Life After
Laundry) and I (Sensational Creations) started our blogging journey.
It seemed only fitting to celebrate our accomplishment with some of our bloggy friends, and have a giveaway with a few of our favorite things from this year. Things that have helped us grow and encouraged us along the way. Things that might just encourage another blogger, whether a newbie or seasoned pro.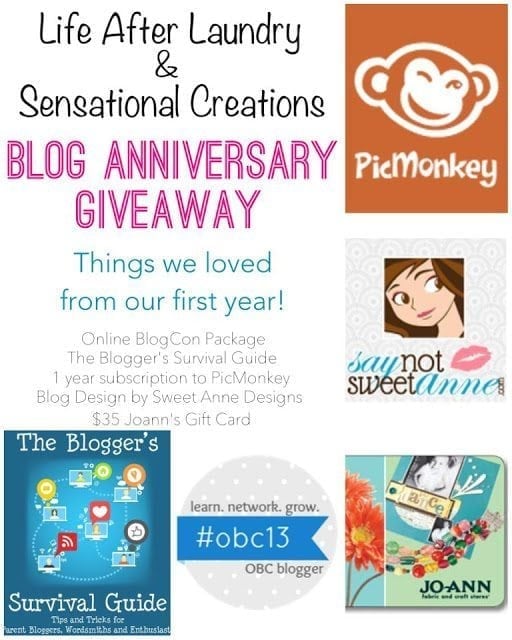 We want to thank our awesome friends who joined us in our celebration by being part of our Blog Anniversary Giveaway.
COMMENT POLICY:
All we ask is that you be kind. We welcome differing opinions, but any comments containing personal attacks, sarcasm, etc. will be removed immediately. Keyboard warriors aren't welcome 🙂 All comments are moderated and may take time to be approved. Anything not pertaining specifically to the content of a post will be removed (including comments about ads).