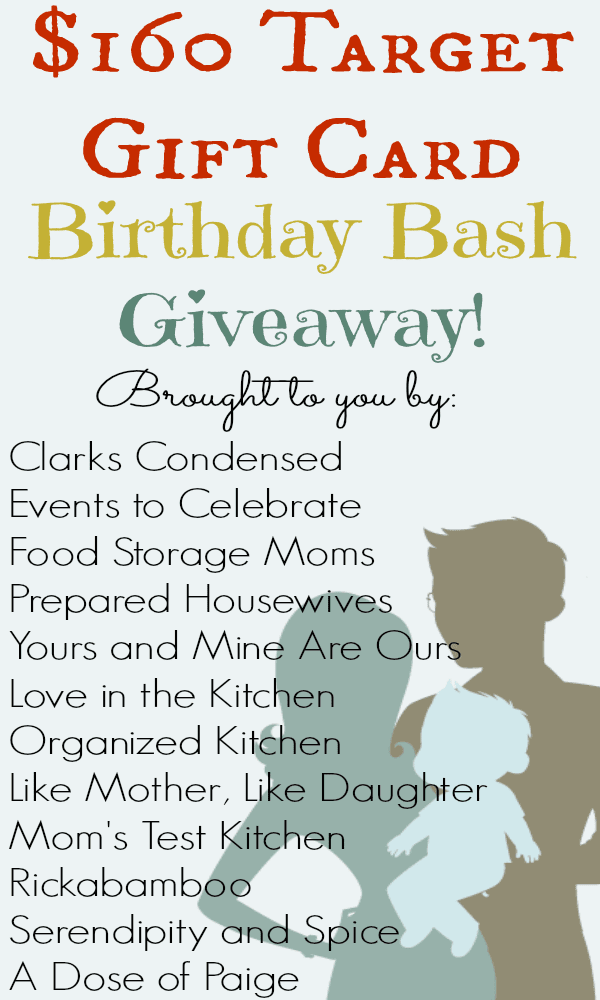 Well, it's one of my favorite days of year — my birthday. I know, I know, it may seem kind of vain to get so excited, especially since I'm sooo old, but what can I say? I'll always be a kid at heart. I always need a reason to celebrate anyways!
My first year of blogging is quickly approaching, and I've felt so blessed with the wonderful community I've been introduced to. From other bloggers to all my readers, and even different companies I've worked with…thank you. As I've graduated from college and made the transition to being a full-time, stay-at-home mom, I've loved that I can still do something I love (write!), stay with my little one, and make a little income. I thought my birthday would be a fun time to give back to all those that make it possible by organizing a Target giveaway with some of my favorite blogging friends.
Target is pretty much my happy place. I could seriously go there for hours (if Jack didn't go crazy in the cart after about 10 minutes.) I don't know what it is, exactly, about Target…but I just can't go there enough! When I was pregnant, I was often too tired to do any type of intense workouts, and it was too cold to go outside most of the time, so we would walk around Target or the Mall to get exercise. We still enjoy going there, without any real purpose in mind, and just walking around. So I thought it would be the perfect thing to giveaway, especially with the holidays coming up. I know how hard it can be to make ends meet, especially this time of the year, and I hope this will be a blessing to whoever wins it.
So, this giveaway will run from today (my birthday!) until November 10th at midnight. It is only open to people in the United States, 18 years and older. Please try and enter using as many entries as you can, as all these bloggers have been so generous to donate to this giveaway. Feel free to check out their blogs, as well…because they are awesome.