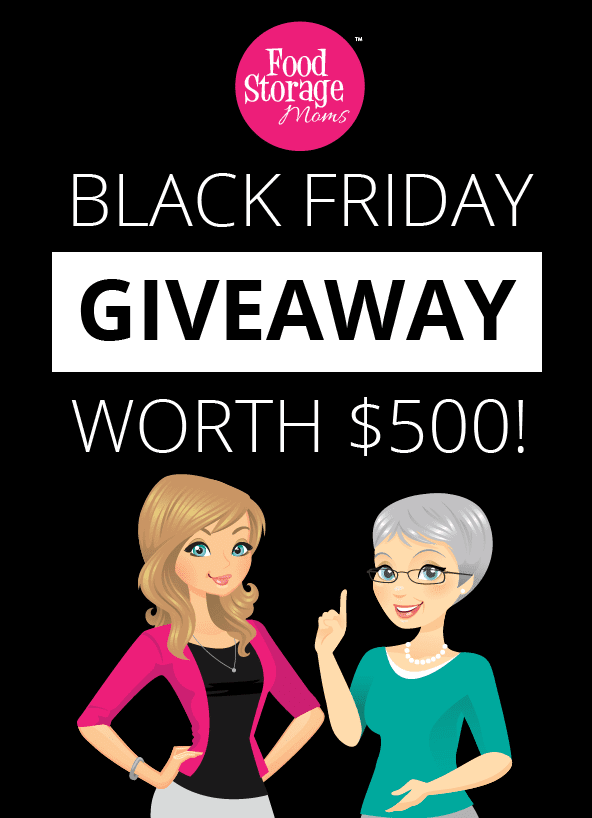 Woo hoo! Boy, am I excited about this giveaway! My dear friend, Linda, organized some of us bloggers together to giveaway $500 to Amazon! Believe me; I much prefer Black Friday shopping online. I've had way too many bad experiences in-store on that day!
Black Friday is soon approaching — one of the craziest days of the year where people's true colors really shine! Battling crowds, fighting to get one of five heavily discounted TVs, and waking up before the sun even rises…what could be better?!
Truth be told, there are some great deals to be found on Black Friday, and many of them can be found on online. All you have to do is be at your computer and hope you can click on the deal fast enough — no crazy crowds necessary.
Whether or not you are planning to shop on Black Friday or not, Linda from Food Storage Moms and some of her favorite blogging friends want to help you out this Holiday season. One of you lucky readers will walk with away with a $500 Amazon Gift Card!
This giveaway will run from November 21st through November 27th — ending right before Black Friday! Good luck!
COMMENT POLICY:
All we ask is that you be kind. We welcome differing opinions, but any comments containing personal attacks, sarcasm, etc. will be removed immediately. Keyboard warriors aren't welcome 🙂 All comments are moderated and may take time to be approved. Anything not pertaining specifically to the content of a post will be removed (including comments about ads).