This is a Sponsored post written by me on behalf of Pei Wei Asian Diner for SocialSpark. All opinions are 100% mine.
Forrest loves Asian food. I do not. So, as you might guess, we don't eat a lot of it.
However, I will admit, while it takes some coaxing to get me to go to an Asian restaurant, I always tend to enjoy it…especially if it's high quality. We recently had the chance to try out Pei Wei for the first time. I'd heard good things about it in the past, so I was pretty excited to try it out, especially because they have a variety of healthy options, everything is made-to-order, and it is all ingredibly fresh.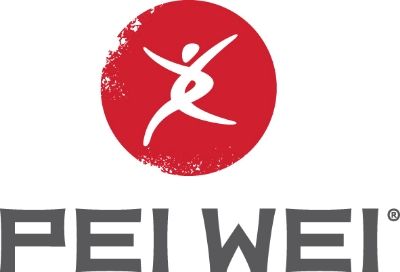 We went right after Jack had a dentist appointment, and I was immediately impressed with the selection. The offered a kids menu, gluten free options, and they had tons of different flavors available. If you like spicy, they have that, and if you prefer the more tame side of flavors, you would be happy, too! Apparently, Pei Wei just introduced their reFresh menu for the new year that has a ton of new dishes, smaller portion sizes, and more.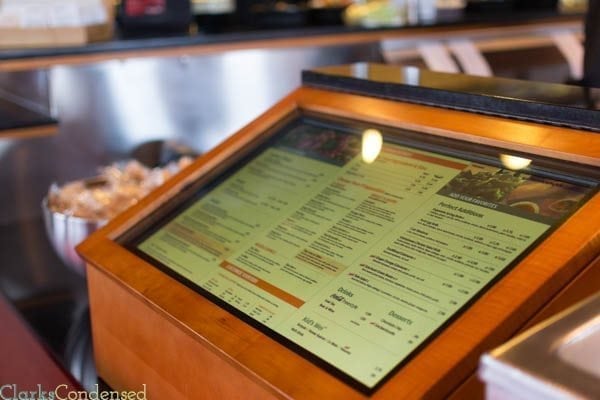 The prices were very affordable too, especially for the amount of food you get. Forrest and I both felt like we could have shared the small portion, because it was pretty big. I felt like the kid's menu was very fairly priced, especially for the portion size you get. I love how they have something for everyone here — whether you are a meat-lover, a vegetarian, or gluten-free, you'll find something on the menu!
We splurged a little bit and each got our own meals, but everything came out to be under $25, even with a couple of side dishes. Here's a little overview of what we got:
  I decided to get steak over brown rice with fresh veggies, and I chose the the new Thai Lime & Chili sauce. It was really, really good. The sauce was a little spicier than I was anticipating, but it had great flavor. It's one of their newest flavors, as well. Everything tasted really fresh, and I loved how it was totally made-to-order.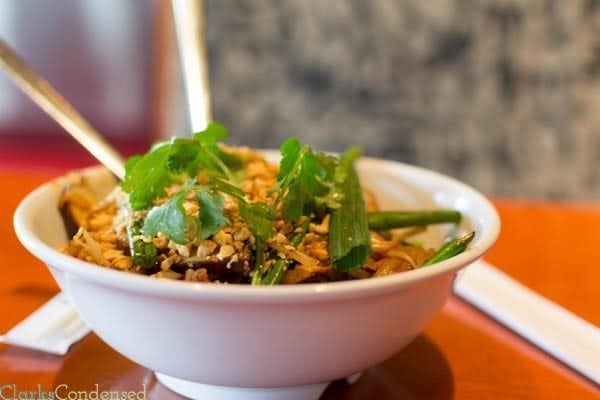 Forrest ordered tofu with pad thai. He thought it was pretty good, and that the tofu was cooked well. We never eat tofu, so I guess he doesn't really have much to compare it to, but he definitely didn't have any complaints!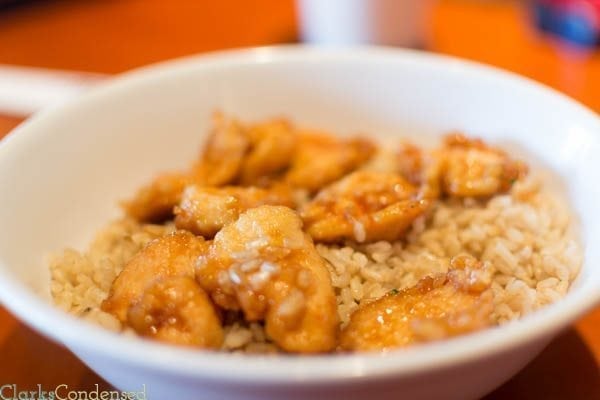 We got the Chicken Teriyaki Bowl over brown rice. It was good, but I wish it had come with veggies too.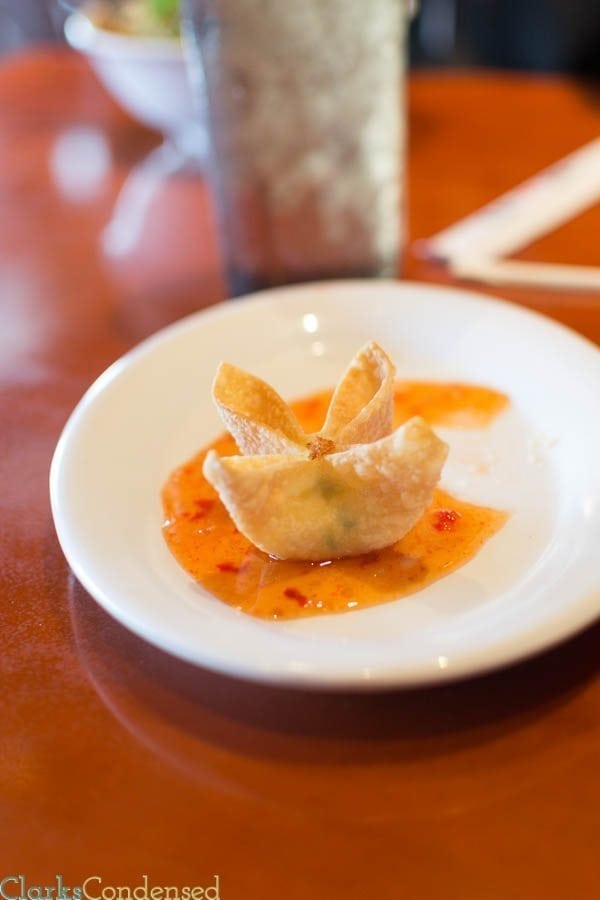 We ordered  side of crab wontons with scallions, cream cheese, and peppers. I actually didn't try it, but Forrest loved them.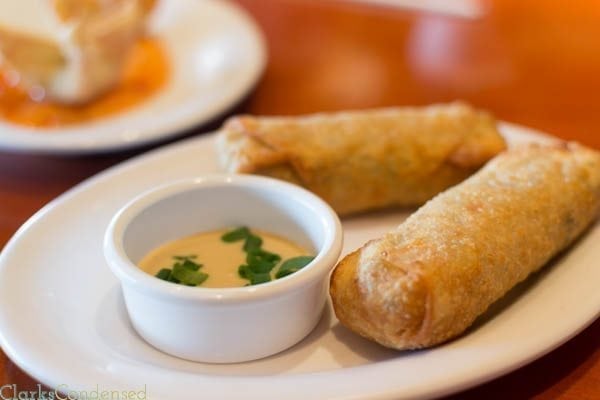 I think the highlight of my meal was the pork egg rolls. SO good! I honestly think they were the best egg rolls I've ever eaten. They had mushrooms, pork and a few other ingredients, so they were rather simple. But so good. I want to go back just for these! Whenever chop sticks are available, Forrest always uses them, and on this particular occasion, he recruited Jack to do the same.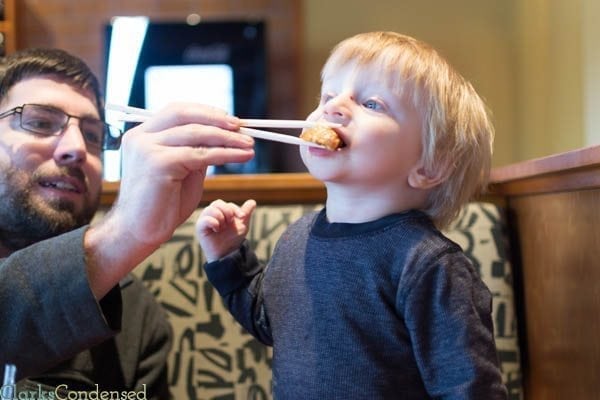 Jack seemed to think it was easier to just use his hands (can you blame him??)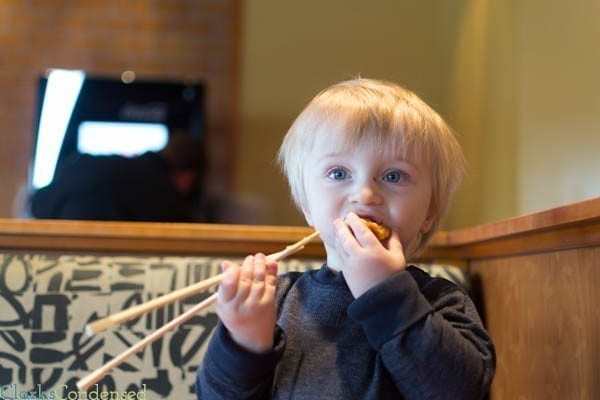 Overall, our trip was very pleasant, and very satisfying to the taste buds! Pei Wei has great Asian cuisine that is healthy, budget friendly, and delicious!
And now, we're giving away a $25 gift card to Pei Wei! All you have to do is go Explore the Pei Wei Asian Diner menu  and comment with what meal you are most excited to try! This giveaway runs from 2/20/2014-2/27/2014. Winner must be in the United States.
Like Pei Wei on Facebook  Follow Pei Wei on Pinterest Follow Pei Wei on Twitter