disclosure: I was not compensated or given a free meal, (though I wish I had!) All opinions are my own — I really love this place!
One of my favorite restaurants in Provo, by far, is Old Towne Grill. I had seen a few friends talk about it on Facebook, so a few months ago, some friends and I went there. And I've been totally hooked ever since.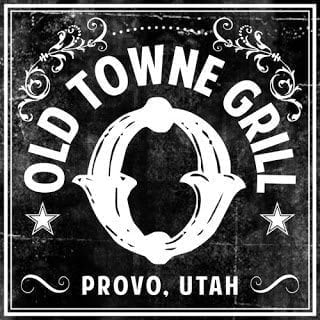 It's located on Center Street, inside the Madison (a dance club) and has a really classy, yet rustic, feel about it. They serve all-American fare, and there are so many options — check out their menu here. The tables are covered in brown paper, you drink from mason jars, and the menus are tacked to slabs of wood. The lighting is dim, which makes for a rather romantic atmosphere, and it's incredibly spacious. I think that's probably my favorite part about it! Even if there are other people in the restaurant (which there usually is), you feel like you are one of the only people there.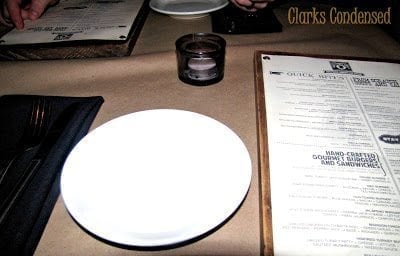 The prices are reasonable, especially when you catch one of their special deals. A few weeks ago, a friend and I went there for a Facebook-only lunch special, and it was really reasonably priced for the amount of food you got. And the soup I got — butternut squash — was incredible! I've been craving it ever since.
One of the best options at Old Towne Grill is the Dinner for Two menu. There's a lot of places that offer this type of menu, but it usually includes an appetizer or dessert, and not both. Not at the Old Towne Grill. For 25.95, you get one of their delicious appetizers, two main dishes, and a dessert to share (full details can be found here.) Well-worth the cost in my mind.
We started out with the Center Street Tacos. These include four tacos, with either slow cooked pork, chicken, or beef, topped with a cilantro lime sauce, beans with blue cheese crumbles, and a little slaw on the side. We got ours without the blue cheese, and they were really yummy! We opted to get two chicken and two pork, though in the end, we forgot about that and I only ate the chicken, and Forrest the pork. Speaking for the chicken though, they were very good. Just the right amount of toppings, and the sauce added some yummy zinginess. We were almost full after we ate these! The pork tacos were delicious, and this appetizer could be a full meal for one. I liked that they came with a lot of the classic elements: onions, cilantro, green salsa, and a wedge of lime.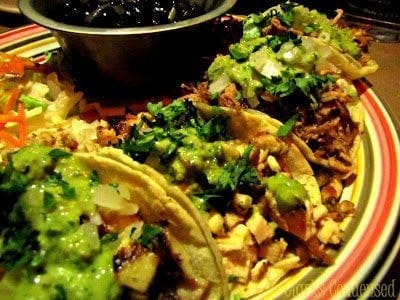 Forrest got the fish and chips for his main dish. The boy loves his fish, and since we rarely have it, this was a special treat for him. I'll let him explain how he felt about it, since I didn't have any! The fish was very good. It came with a tarter sauce that was tasty as well. It was beer battered, and I was a little worried about how much beer I got. I'm sure it was very small. The breading was a little odd on one of them. There was kind of a large clump, but that part was delicious too. I could really taste the sauce they use with the fish. Just for your information (to help you plan your own meal there), after the fish I was full, so I barely ate any of the french fries. Again, I liked the lemon wedge. I am a fan of a little lemon and lime on a lot of different meats.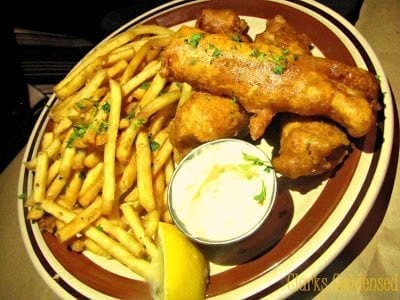 It took me awhile to decide what I wanted, but I finally decided on the Madison Chicken. This features chicken on a ciabatta roll (my favorite!) with green chiles, red peppers, avocado, pepper jack cheese, and chipotle mayo. Although I had to get it without a few of the ingredients, it was still really good. The roll was light and flaky. I loved the avocado that was spread on top, and the green chile/red pepper combination was perfect. I will admit, the chicken was the slightest bit dry, but I added some BBQ sauce which helped. You can also get a salad, fries, or soup, and this time I got the regular fries (For an additional cost, you can get sweet potato fries which I highly recommend.) The fries were perfectly cooked, and had some yummy spices on top. I will definitely get this meal again.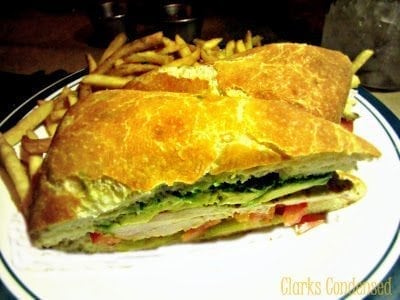 We rarely, if ever, get dessert, so this was a special treat. Most everything had dairy, so we got this Apple Berry Crisp with vanilla ice cream. It was so yummy! At first, I wasn't totally sure what was in it because the apples had been dyed red, but all the fruit was absolutely delicious. I think my favorite part was the crumble on top. I think things like that are a weakness for me!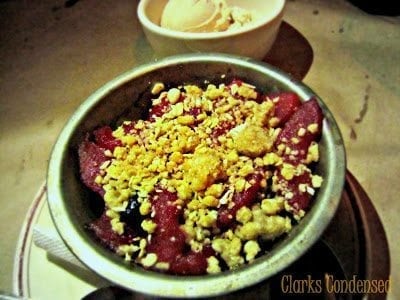 One thing I'm always impressed with here is the service. You never feel rushed, and the waiters and waitresses are very attentive. On this particular occasion, our waiter was amazing. I can't remember his name, but I wish I could so he got proper credit. At the beginning of the meal, I said I didn't want cheese on something. He then inquired further, and asked if it was preference, or some type of allergy. I explained the situation, and he continued to tell me about different options that didn't have dairy, and offered substitutions for certain things. He seemed very concerned about making sure our meal didn't contain dairy, and I really appreciated that! He always made sure our waters were filled, and came back several times to check on us. That goes a long with us.