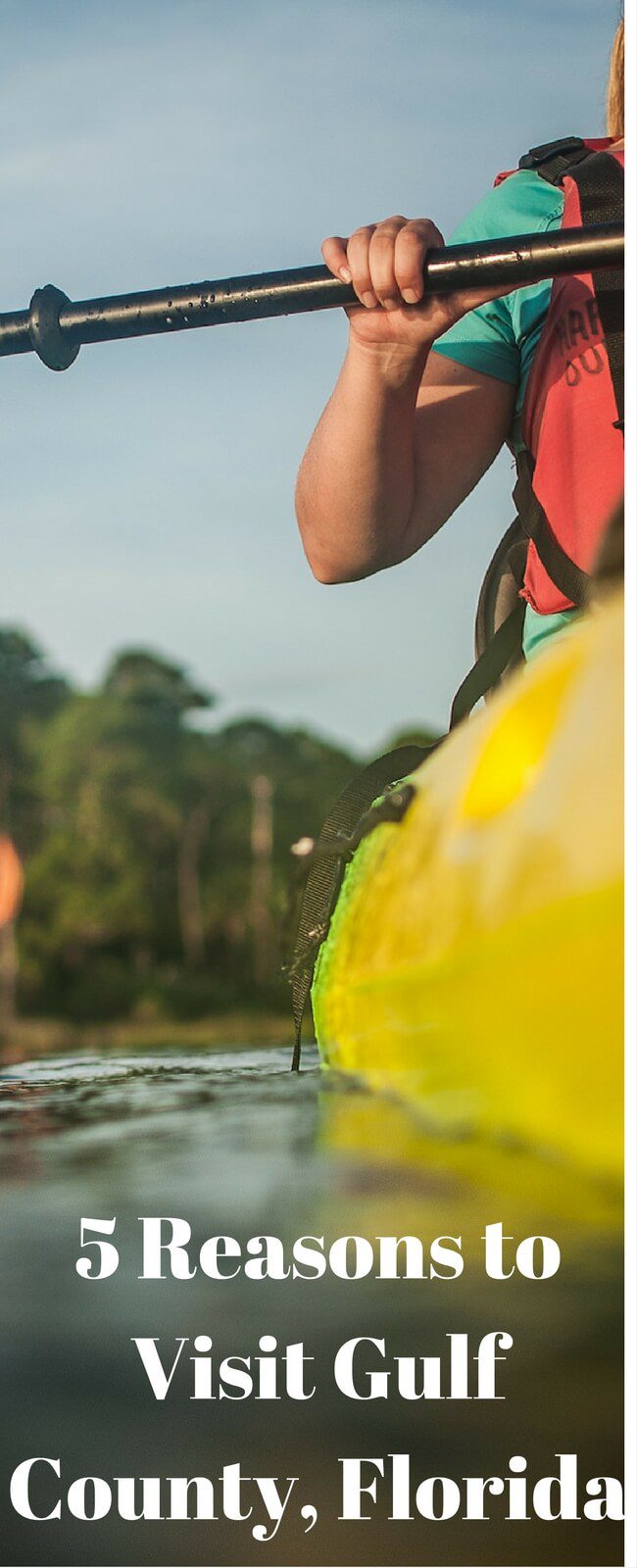 This is a sponsored post written by me on behalf of Gulf County Florida for IZEA. All opinions are 100% mine.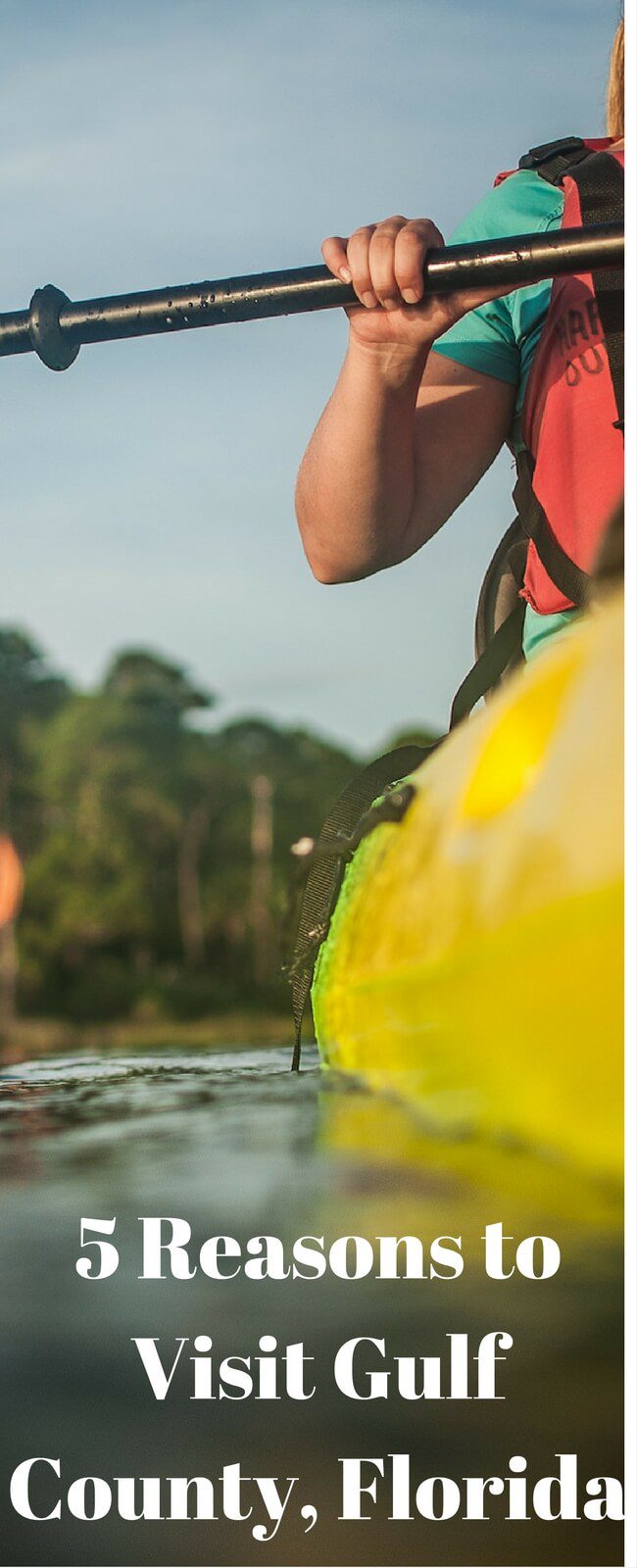 We love to go on vacation (even though lately, it seems like vacation = all of us getting sick!) Most of our trips are in Colorado, Utah, Idaho, or North Carolina.
Earlier this year, we ventured to California, which was a blast. It really made me want to start planning our next adventure – even though it might be awhile before we can go on it. I recently heard about Gulf County, Florida, and I have to say – I'm sold!
! It sounds like a beautiful, peaceful place that is family friendly. I don't know about you, but when I go on vacation, I want to go somewhere that we can all enjoy and just escape from the outside world.
If you haven't heard of Gulf County, Florida, before, here are five reasons why we are considering it for our next trip:
Undisturbed Nature
Gulf County spans 244 miles of coastline around the Florida Panhandle. The locals love that this area was created by nature, and they allow it to grow and flourish the way Mother Nature intended. I enjoy manmade habitats as much as the next person, but I think there is just something so special about being able to see undisturbed nature. It really makes you look at the bigger picture and realize how beautiful the Earth is.
Easy Access to ALL kinds of Water
Because Gulf County is so large, there are so many different kinds of water available – along with tons of water activities! You can access the Gulf of Mexico, the saltwater of St. Joseph Bay, Indian Pass Lagoon, the Gulf County Canal, the Intracoastal Waterway, the Apalachiocola Bay and river basin, as well as freshwater in the Dead Lakes and Chipola River.
Whether you want to swim in the ocean or canoe on a river, there are tons of options available. You can kayak, swim, hike, hike, snorkle, paddleboard and boat pretty much within 15 minutes of any point in Gulf County.
Nature-based Activities
As much as I enjoy visiting theme parks and places like Disneyland, after awhile, the experience is about the same. You can only ride something so many times! That is why I love the idea of nature-based activities, which Gulf County if full of! I mentioned several activities above, and they are all accessible in the undisturbed natural environment of Gulf County.
Becuase they are nature-based, you can do the same adventure more than once, but it can easily be a completely different experience depending on the time of day or year you go. You can view all the adventures they offer here.
Friendly and Passionate Locals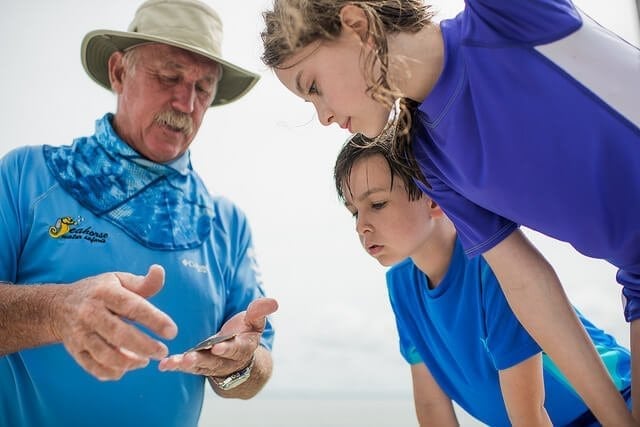 One of the most fun parts of visiting a new place is being exposed to a new way of life. Some of the best experiences and stories come from visiting with locals and getting a "behind-the-scenes" perspective on how they life. The locals love living in Gulf County, and that makes them passionate about sharing these adventures with visitors. It also makes them want to maintain the standard of living that Gulf County is known for. It's a small town, but they love to talk with visitors. They are very friendly, and they live off the land – something you don't see very often anymore.
Something I thought was neat when reading about Gulf County is that they try to live a flexible life. They may skip work one day because it's so sunny and nice outside, but they are always willing to make up that work on another day.
You might just leave Gulf County feeling inspired and wanting to live by the motto "Live as the Gulf County People Do." I wouldn't be surprised if someone sold a sign with that engraved in it!
Great for Families I know that not every person who reads this blog is going to be as passionate about family vacations. You can certainly visit Gulf County with friends, your spouse, or even by yourself and have a great time.
However, since we love taking our family new places, it really is a great location for families. There are so many activities for all different skill levels. Exposing your children to the beauty of the great outdoors in a place like Gulf County is bound to be exhilarating and memorable.
We often feel like Jack thrives when he is outdoor and away from tablets, the TV, and other distracting elements in day to day life. Being able to be outdoors is wonderful! Planning a vacation in Gulf County couldn't be easier.
Their website makes it simple to pick out which adventures you want to do and find the perfect destination for your family. They have a concergie service available as well once you get there to assist you in making your trip the best one ever.
You can also visit this page to enter to win a week long getaway to Gulf County in the Never Have I Ever Contest. I know I'm going to enter!
Because we want to help you plan your next family vacation, we are giving away a $50 AMEX gift card! Just answer the following question in the comments section:
Which of the adventures in the Adventure Guide would you/your family enjoy taking part in? And why?
NO PURCHASE NECESSARY. A PURCHASE OR PAYMENT OF ANY KIND WILL NOT INCREASE YOUR CHANCES OF WINNING. VOID WHERE PROHIBITED. One winner, chosen at random from all eligible entries received, will receive a $50 AmEx gift card, and will be announced on or about 10 days after end of entry period. Entrants may enter within 21 days of this post going live. Must be a resident of one of the 48 contiguous United States (excl. PR, HI, AK) the age of majority in his or her jurisdiction at time of entry. Odds of winning depend on number of eligible entries received. Sweepstakes is sponsored by Gulf County.