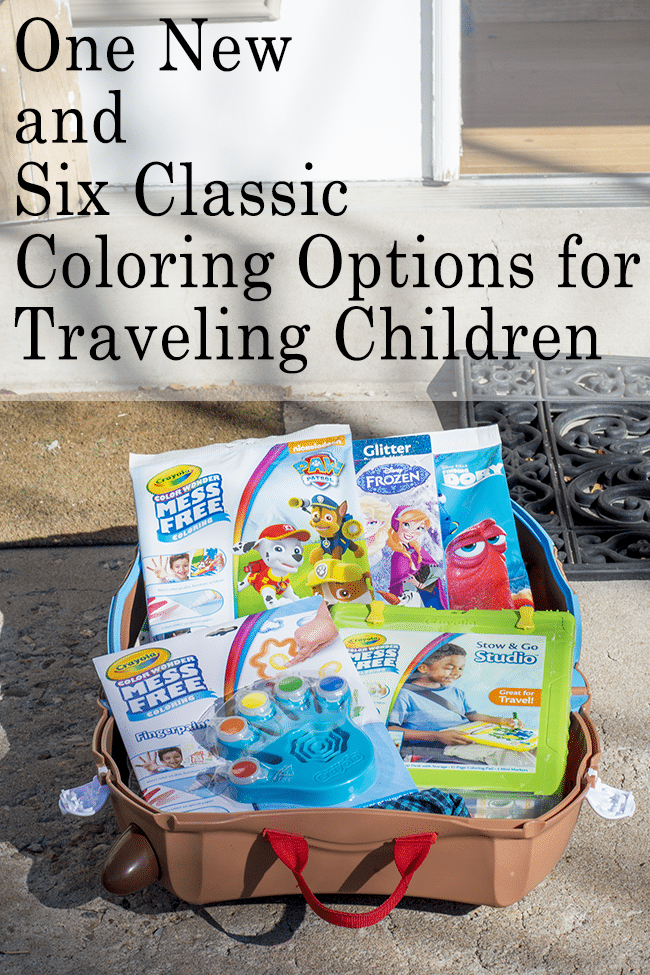 Jack has a lot of energy, as I imagine most four-year-olds do. Sometimes he can keep himself occupied with toys and his imagination. However, more often than not Jack asks me what he can do. It can be tricky to have an engaging and educational activity queued up.
This can be even harder when Jack is confined in a car on a trip or to a chair during a long church meeting. For me, it is good to have a variety of options, like clubs in a bag.
Katie and I here at Clarks Condensed would like to thank Crayola and Mom It Forward for sponsoring this post and providing product to facilitate our review of the product.
Drawing and coloring are good options because it helps children develop fine motor skills and creativity. Plus, let's be real, it keeps them occupied in one particular spot. Below is a list of coloring options for children, starting with one class of amazing, mess-free products (so important for travel!).
Crayola's Color Wonder Products
Coloring or drawing activities has been around for a very long time. Crayola has revolutionized the experience for parents and children. Crayola's Color Wonder products have been around for a little while now. Color Wonder markers allow you to only color on Color Wonder paper.
It kind of takes a half second for the color to show, but it is really cool that it goes on clear and can turn a variety of colors. The basic product is cool, but they have made it even more engaging. There are now several fun different options to choose from.
Crayola has created something that I haven't really imagined would exist, Crayola Color Wonder Mess Free Fingerpaints. It only changes color on Crayola's Color Wonder paper. It won't paint clothes, walls, or furniture. There are five different colors. It is kind of amazing!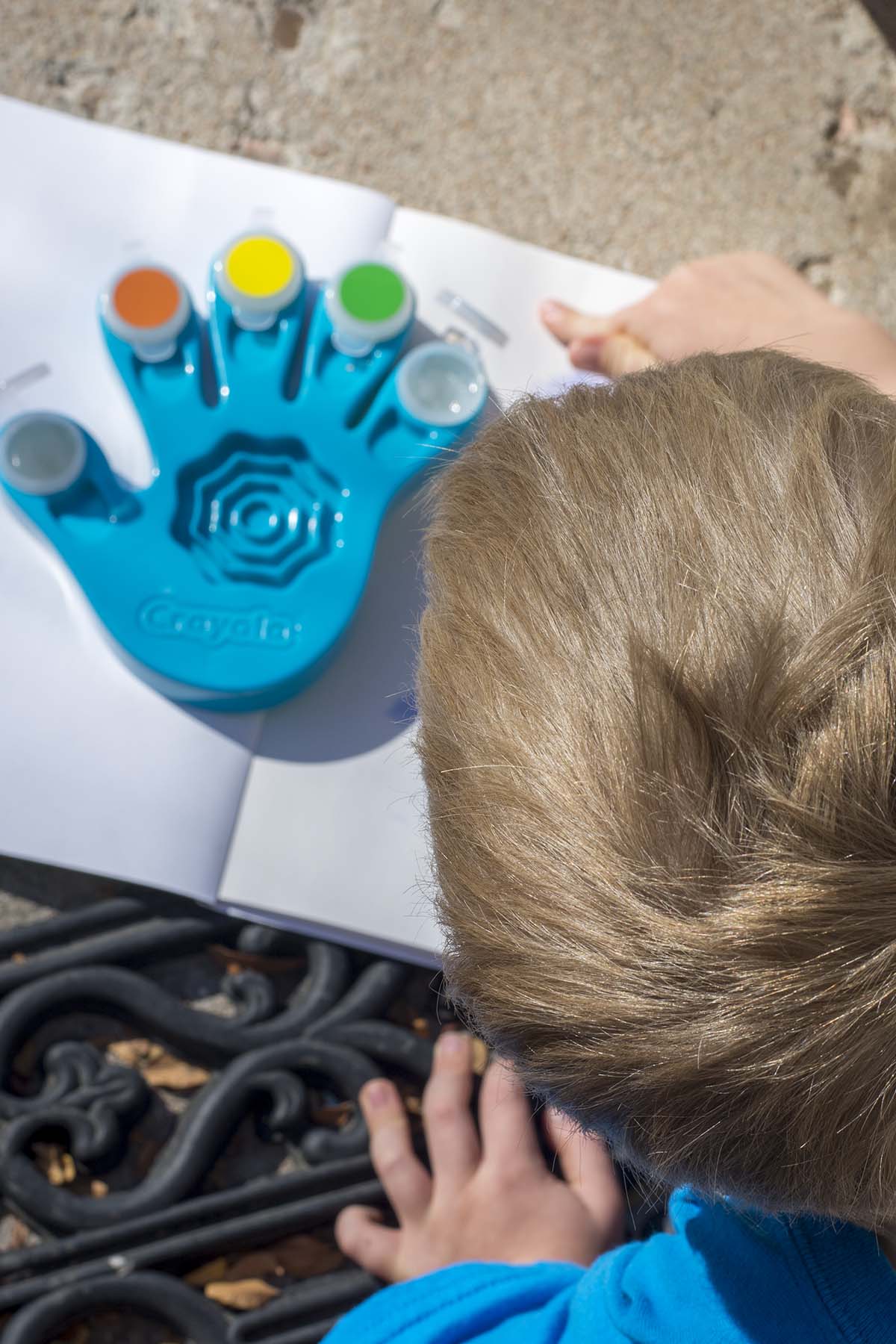 The first Crayola Color Wonder products I saw involved markers. I have been hesitant in the past in letting Jack use markers unsupervised. Sometimes he doesn't make the best decisions. He is only four. However, with Color Wonder markers I don't have to worry about a mess that might be made by Jack practicing his fine motor skills and artistic creativity.
Crayola works with popular children's shows to create coloring books that boys and girls will love. Jack loves Paw Patrol. It seems that most boys his age like Paw Patrol as well. Crayola has themed coloring books for Paw Patrol, Frozen, Finding Dory, TMNT, and probably more.
The packages usually contain a coloring book and markers, which makes for a great thing to grab at the story before traveling on a trip. Bored kids on trip doesn't make traveling an more enjoyable.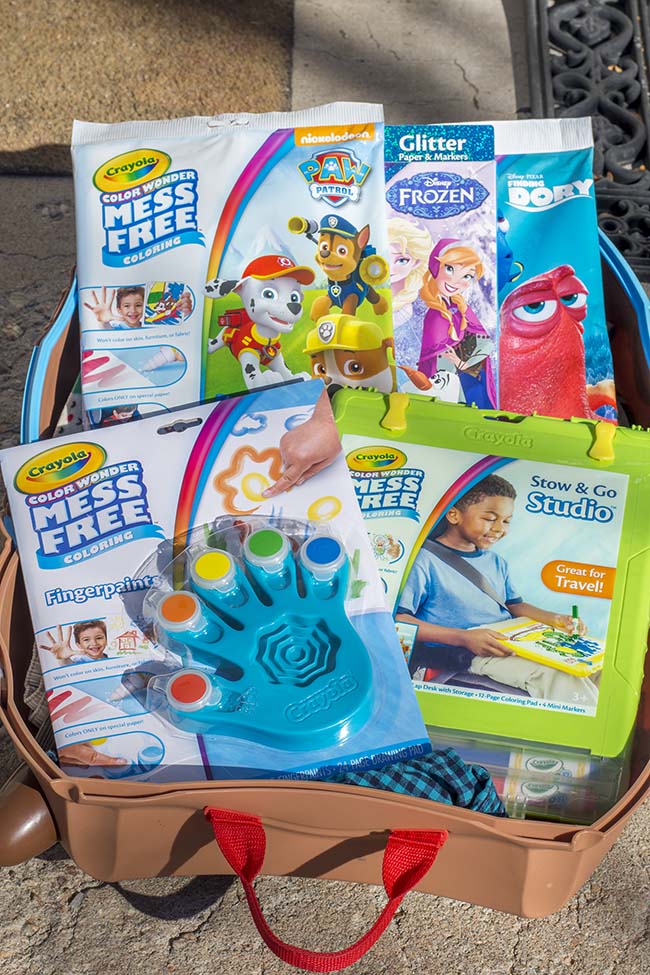 The Frozen coloring book has extra special paper that has glitter sections that can be colored. Not only can you use markers without any mess, but you can have glitter in your child's art project without any mess too!
Plus, Crayola has created a new Stow & Go Studio to help take your favorite Color Wonder books and markers with you on the go. A few times a year we go on long road trips. We have brought coloring books and crayons in the past, but they haven't seemed to hold is attention very long.
We end up having Jack spend way more time than we would normally allow on a tablet either watching Disney movies or somewhat educational games. However, we would prefer it if he practiced coloring, and the very least took a decent screen break during our eight hour road trips. Jack seemed very excited to try out his new Stow & Go Studio, and he was proud to show us what he had made when he was done coloring a page.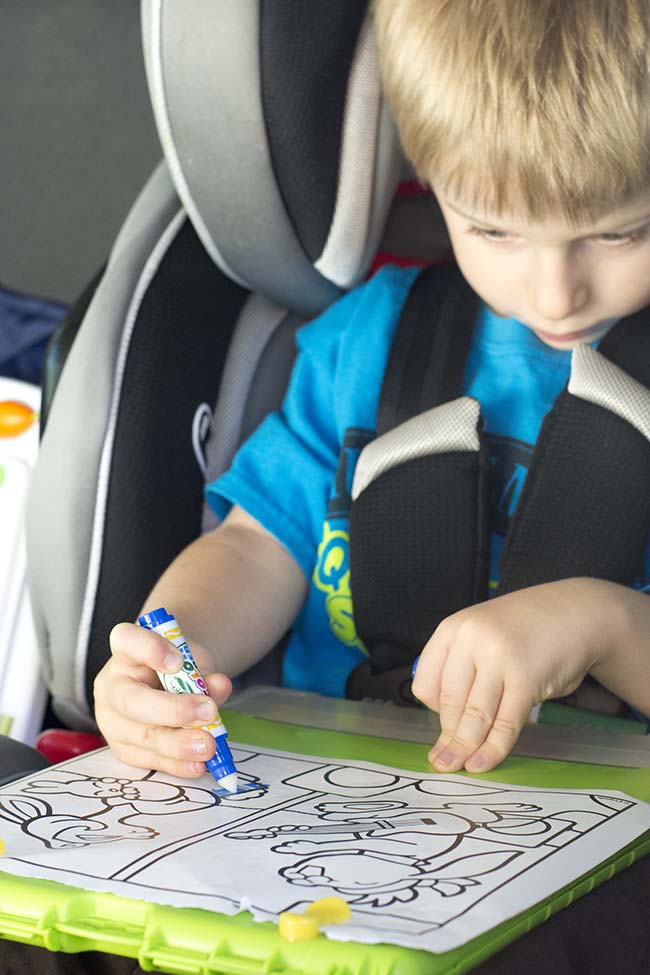 Here are come classic coloring options with their pros and cons.
1. Magnetic Drawing Board
Magnetic drawing boards can be fun. They don't create a mess, and they can be used over and over again. However, magnetic drawing can only happen on a blank page, no fun cartoon characters, and it only works in black in white.
2. Crayons
Crayons have been around for a long time. We have used this in the past for Jack to color with during a road trip and on a plane. They're non-toxic and aren't going to poke any eyes out. However, it can take some work if you child decides to express themselves artistically somewhere they're not supposed to.
3. Chalk
Chalk is a very old school option for children's coloring. It can have multiple colors. Some adults do amazing chalk art. However, for children it can get messy fast. I remember a few teachers in high school that would always have chalk dust on their pants. I don't really see kids in the airport coloring with chalk, but I suppose you could try it.
4. Coloring Pencils
Coloring pencils can be a good option for older kids. There are lots of colors, and they can be used with precision. Apparently, adults coloring with colored pencils has become a bit of a new thing. However, for younger children the sharp points of colored pencils can be a bit dangerous.
5. Paint
I remember painting a lot in school, and I would sometimes watch Bob Ross at home with my parents. There are lots of different kinds of paint. Washable paint is handy for kids. I wouldn't say painting is something a kid should try while traveling, but maybe they could try once they get to a beautiful vacation destination.
6. Regular Markers
Markers can be a great coloring option for bigger kids and adults, but I would be hesitant to trust younger children with regular markers. Even if a marker says it is washable, like paint you still have to go through the effort of washing whatever weird surface your child thought should be colored on.
If your kids have been trying some of these classic options and getting messy, then you might want to enter Crayola's #MessyKidsContest. To enter you just need to follow @Crayola on Instagram, then share a photo through your Instagram account and include #MessyKidsContest and @Crayola. You could win a $250 Color Wonder Gift Pack, and one winner with win $1,000! Here are the contest rules.
If you're interested in winning some of Crayola's exciting new Color Wonder products enter the giveaway below!